These 10 useful tips will help beginner underwater photographers perfect their underwater shots.
Now that you've honed your skills at photography above water, it might be a good time to expand your horizons as a photographer. Under the sea might just be the perfect venue for such an endeavor, a whole new world with new, interesting subjects as well as a whole new set of rules.
Below are 10 tips to jumpstart your underwater photography. And don't worry — like anything else, practice makes perfect. As long as you can swim, the world is your oyster. So, let's see how to take underwater photos.
Get to Know the Marine Life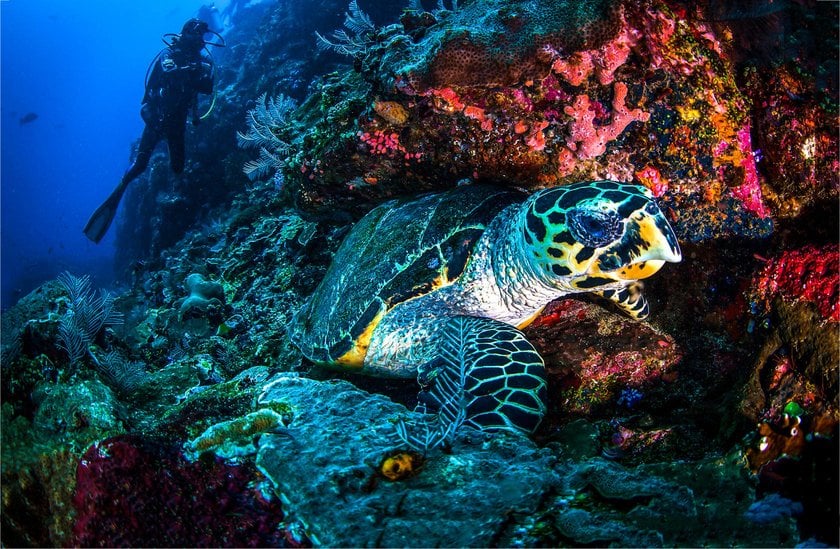 Before going underwater, you should think about the following questions. Where should and shouldn't you dive? Which marine animals are friends and which ones should you keep a good distance from? All important questions to ask before heading out for an underwater photography adventure. The more you know, the more seamless your expedition will be, which means you can focus on the task at hand: taking amazing underwater photos. So before you start scuba diving, take a deep look at the places that are best for that purpose. This is one of the most crucial points of our underwater photography guide because your safety directly depends on it.
Invest in a Good Underwater Housing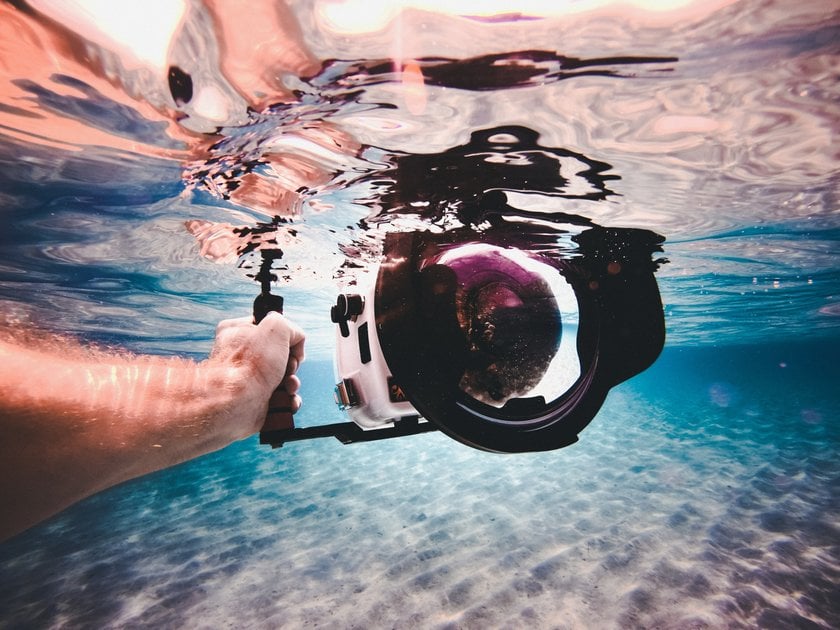 Goes without being said, right? Underwater shooting focuses heavily on the use of sturdy equipment. A decent underwater camera doesn't require an external housing, however, in case you are going to use an ordinary point-and-shoot camera, you should think about a leak-proof housing. Assemble the housing ahead of time and test for leaks, overnight if possible. This is one of the best underwater photography tips because it can take a while to detect a small leak — if your housing does have a vacuum valve, buy a pump with a gauge for testing.
Practice in a Pool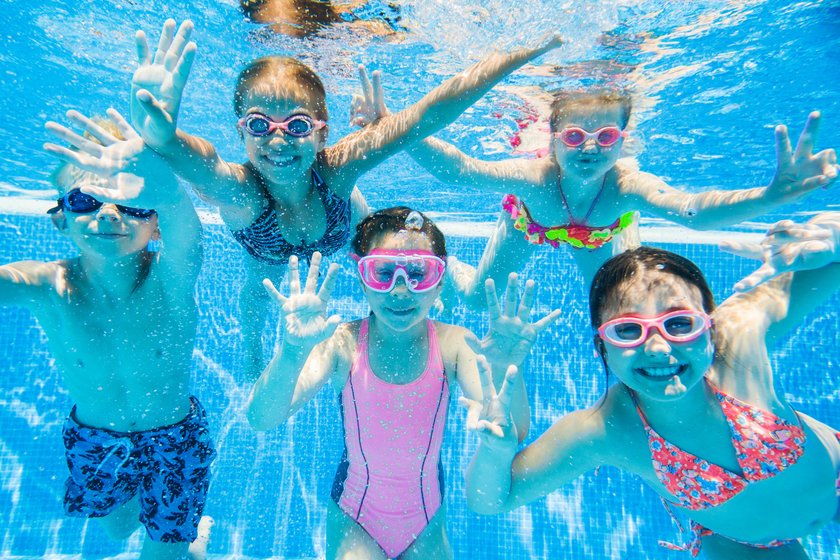 In the ocean, things can get a little rough depending on the weather and the amount of marine life present. Sharpen your skills in a pool where there are fewer distractions in order to get lighting, and settings, and capture fast-moving subjects just right. This way, when you do make it into a bigger body of water, you'll be confident and ready to roll with whatever's thrown at you. You can also take some tutorials from professionals. This will not only help you learn how to take good pictures not only with auto mode, but you will also learn about underwater photography techniques.
Use a Dome for Over/Under Shots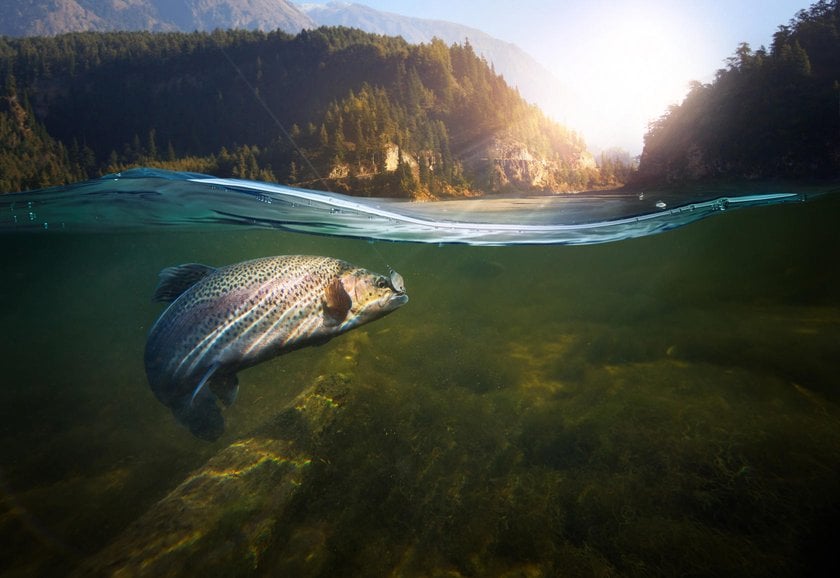 It's exactly what it sounds like (a topside scene, an underwater scene, and a water line across the frame) and easier to achieve when using a GoPro Dome Port. As long as there's something interesting happening simultaneously above and below the surface, you're bound to get a good shot.
Use a Red or a Magic Filter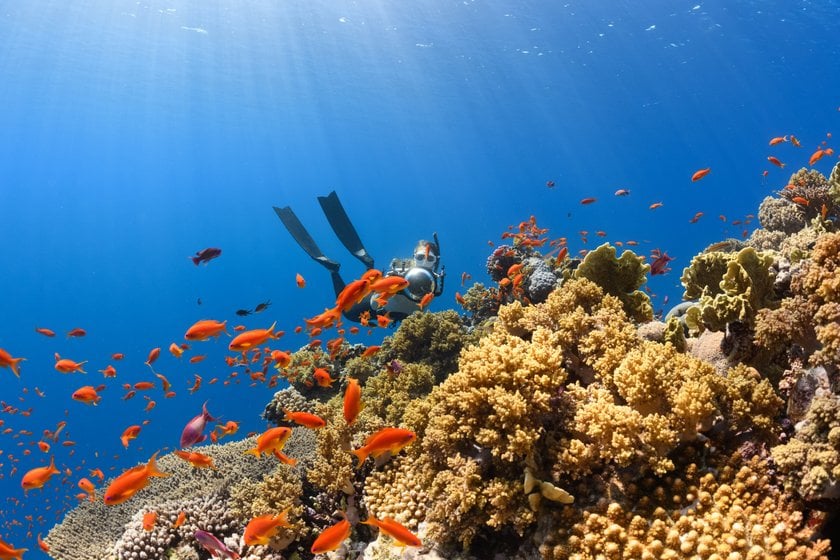 While a red filter filters out blues for a more even-colored photo, a magic filter is specially designed to filter out blue and/or green light underwater. It basically allows more red light to reach the camera's sensor. Using either filter will greatly help keep the colors in your images more vivid and natural-looking, instead of it appearing blue/green all over. Both work well in large reefs, wrecks, and amongst large schools of fish as well as in clear and shallow water. With their help, you will take your under water photography to the next level. You can also take advantage of HDR photography software during post-processing.
How to Use (Or Not Use) a Flash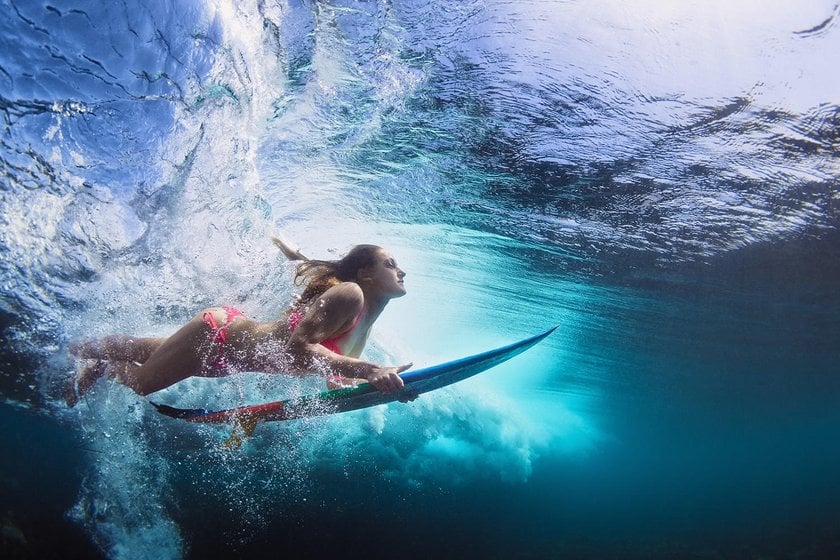 Use a forced flash, not auto flash, within three to four feet of your subject. When within two to three feet of the subject, use an internal flash. If the flash is off and the subject is more than three feet away, you are using available ambient light. Achieve better light and color in your image by switching to the underwater mode or adjusting your white balance. Check out some underwater photography tutorials to get a better understanding of the subject.
Do Use an External Strobe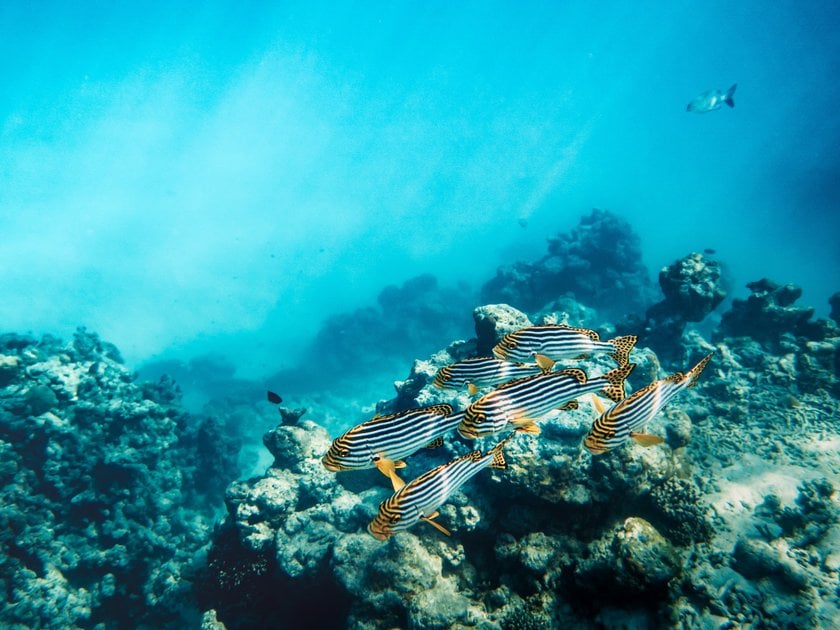 To use an external strobe (also known as an underwater flash), control your camera's aperture and power of the strobe in order to reduce backscatter. Play with lighting options, too. This could make a huge difference. A strobe not only allows you to control your lighting but also does a great job of illuminating subjects that are farther away than you'd like. The other benefit: it helps to balance out that blue color in photos, similar to what a magic filter or a red filter would do.
Use a Fisheye Lens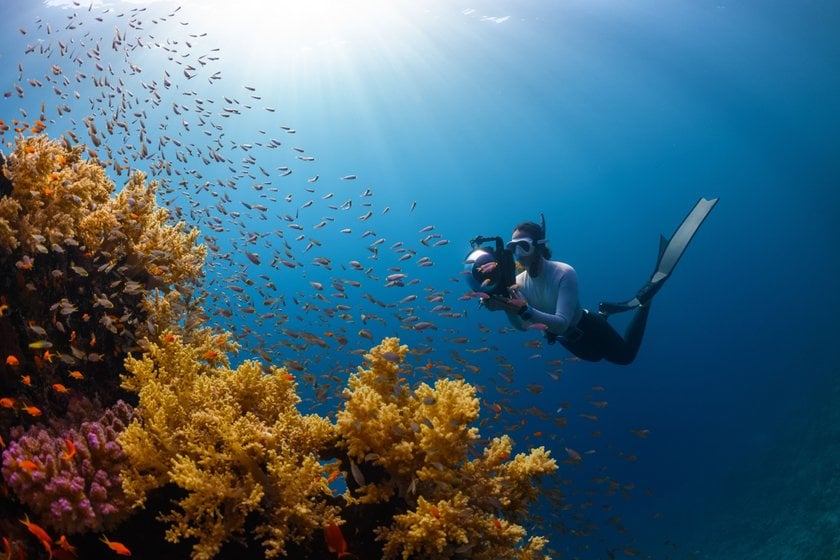 To understand how to shoot underwater, you have to use the right equipment. Recommended for wide-angle underwater photography, because it has a huge depth of field and works well with a dome port, a fisheye lens is great for under/over shots. Husband and wife duo Andy and Anna from PetaPixel (both wedding photographers and divers) also suggest using a 28mm rectilinear lens because a fisheye — in order to avoid distortion — forces the subject into the center of the frame.
Use Spot Focus Mode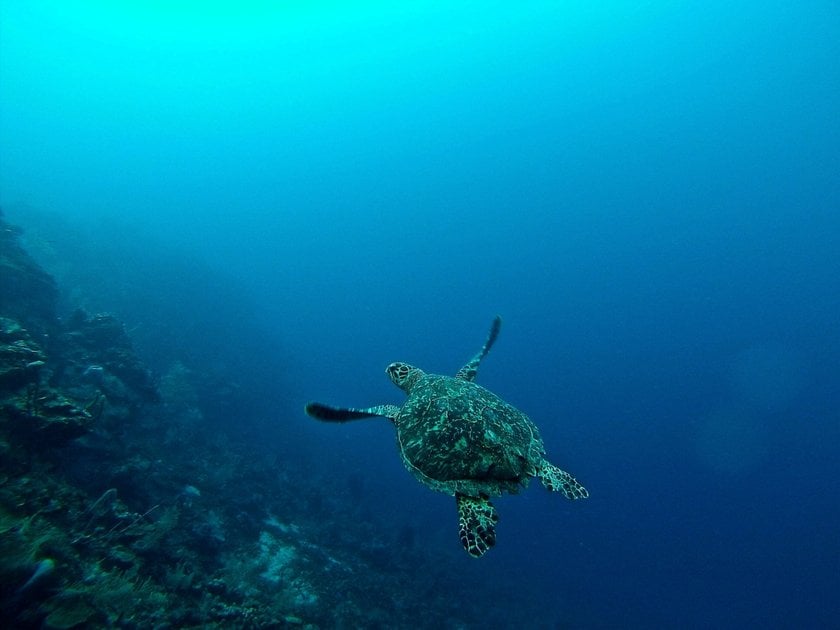 How to take pictures underwater so they come out clear? Blurry or unfocused pictures are always a bummer, especially when you're expecting a really beautiful shot. Taking a little extra time to focus will go a long way and while some cameras can do this automatically, you can manually recreate by taking the camera out of focus and adjusting your light and aperture in order to create a narrow depth of field. What spot focus does is it keeps part of the image (that you choose) in focus and blurs out the rest. One more tip, use the image sharpener tool to get the best results.
Get Close to Your Subject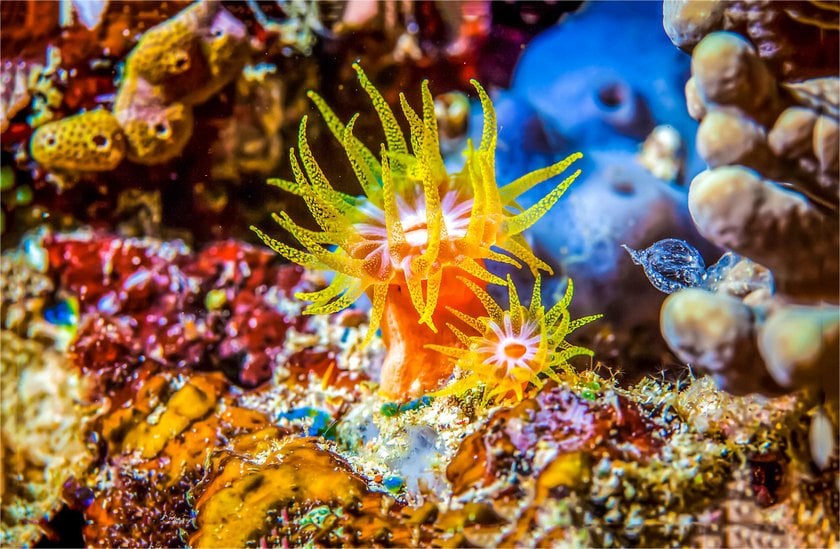 Easier said than done, but it's crucial that you get close to your subject during taking pictures underwater without disturbing the environment. Become a part of the landscape and remember to never touch the wildlife or coral rock. Try for close-up shots in macro mode with a forced flash, auto-white balance, and spot focus, at least five or six inches from your subject. This type of photo will result in a detailed, sharp, and focused image.
Experience the Power of Luminar Neo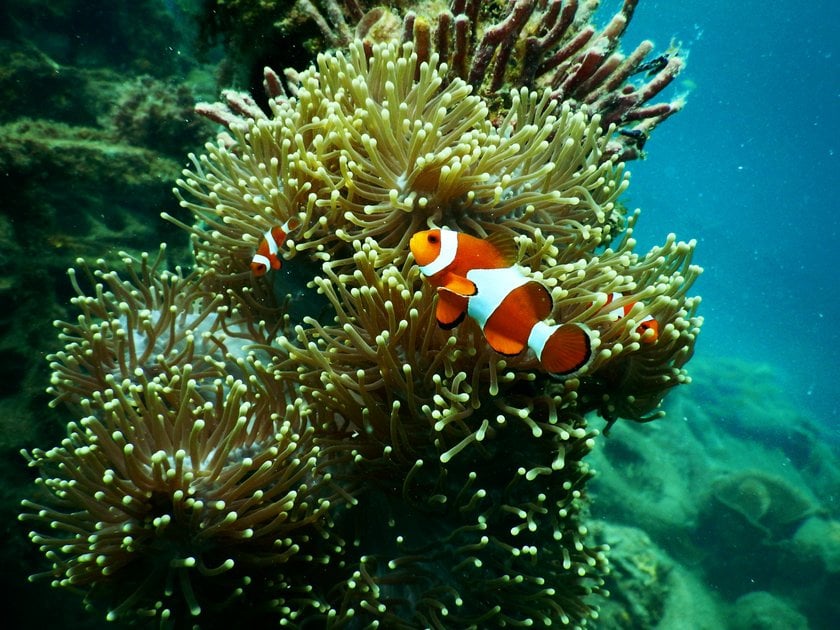 When exploring the world of underwater photography, you shouldn't forget about image processing. Luminar Neo is an advanced image editing software designed to empower photographers and artists with professional tools and intuitive workflows. With cutting-edge technology, the app offers a wide range of creative possibilities, allowing users to turn their photos into stunning works of art. Whether it's enhancing colors, adjusting lighting, or using a background eraser, Luminar Neo delivers smooth and efficient editing. The user-friendly interface and AI-powered features help to achieve great results, even without much editing experience. With Luminar Neo you will make your scuba diving photography really stunning!
To try all the incredible features of this photo editor, you can choose the plan that suits you best. Some give you the option to install the application on multiple computers. Luminar Neo is available on Windows PC and Mac. Don't waste your time and take your underwater world photos to a whole new level!
Conclusion
Mastering the art of diving photography requires a combination of techniques, an understanding of the diving environment, and knowledge of essential concepts. By mastering these elements, beginners can take their skills to new depths. It is essential for divers to maintain proper buoyancy control in order to navigate the underwater world gracefully and take stunning pictures. Understanding white balance or underwater mode is key to accurately displaying colors beneath the surface, and taking into account the unique composition and intricacies of the reef can add depth and beauty to photographs. Finally, harnessing the power of natural light can create breathtaking pictures that showcase the wonders of the aquatic realm. Also, don't forget about post-processing. You can use the best online photo editor for this. With practice and dedication, aspiring underwater photographers can unlock the secrets of scuba photography and see the mesmerizing beauty hidden beneath the waves.
FAQ
What Is Underwater Photography?
It is the art of taking pictures underwater. It involves the use of specialized equipment, such as waterproof cameras or housings, to catch the unique beauty and marine life beneath the surface. Underwater photography is a fascinating and rewarding field that allows us to explore and document the hidden wonders of the undersea world.
What Equipment Do I Need for Underwater Photography?
The essential gear includes a waterproof camera or an underwater housing for your existing camera, which protects it from water damage. You'll also need sturdy underwater strobes or powerful lights to illuminate your subjects. Other important equipment includes appropriate lenses for capturing the underwater scenery or macro photography of small marine life.
Do I Need Scuba Diving Experience for Taking Underwater Photos?
While scuba diving experience is not an absolute requirement, it is highly recommended. These skills allow you to comfortably navigate the aquatic environment and stay safe while capturing images. Understanding diving techniques will enhance your ability to get close to marine life. However, there are alternatives such as snorkeling or taking pictures in shallow water where the scuba diving experience may not be as crucial.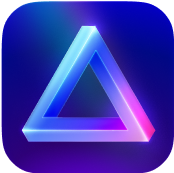 Advanced yet easy-to-use photo editor
view plans