Photographing animals in the wild requires patience and professionalism from the photographer. You should start by choosing the best wildlife camera. You need a quality camera that can withstand extreme conditions in the wilderness with specific parameters.
Nowadays it is difficult to navigate a variety of digital cameras because of the large number of existing models and brands. Our short review will help users understand what camera for wildlife photography they need and avoid a long search.
Best wildlife cameras for beginners
The following is a pericranium of cameras for wildlife photography that can be quite effective for photographing animals.
Canon EOS R3
Canon's flagship full-frame mirrorless EOS R3 camera provides an unseen level of effectiveness for beginners in wildlife photography.
Specifications
The EOS R3 has a Canon-designed BSI CMOS image sensor and offers continuous shooting speeds of up to 30 frames/second with full tracking autofocus. It also gives an innovative eye-guided autofocus system that allows you to move the focus point by shifting your gaze to a different area of the frame. It makes this model one of the best beginner's cameras for wildlife photography.
For example, when shooting a flock of birds, this autofocus allows you to isolate the bird of interest faster than manually changing the focus point or moving the action camera. The EOS R3 lets you select the subject to be tracked by the system simply by moving your gaze to the desired area of the frame, without having to rearrange your composition.
Subject-tracking autofocus is supported for all AF area modes, including autofocus on birds, cats, and dogs, and the new Flexi Zone autofocus, in which the size and shape of the AF area can be changed. It is ideal for capturing creatures of different sizes. Not only does the camera offer multiple autofocus modes, but it's also the fastest in the world – focusing in 0.03 sec. – and the most effective in low light: down to brightness levels of -7.5 EV or lower with autofocus among full-frame beginner wildlife photography cameras.
The EOS R3 has a built-in image stabilizer that delivers industry-leading performance with an effect equivalent to 8 stops of shutter speed when certain RF lenses are mounted on it and providing unmatched flexibility for shooting at long focal lengths.
Reasons to buy
It is a great choice for wildlife low-light photography: it provides high image quality;

It is also the best when it comes to capturing fast movement, which is a very useful feature for a wildlife photographer's camera.
Nikon D780
With a semi-professional full-frame mirrorless camera mode this camera has been awaited by many fans of classic DSLR technology. It combines the features of its predecessor Nikon D750 and the flagship mirrorless Nikon Z6.
Specifications
This model has everything beginner cameras for nature photography should have. The new model shares the same sensor as the latter. High-performance image sensor BSI CMOS allows you to work at high levels of light sensitivity without the appearance of a large amount of noise. Thanks to the low-pass filter, the moiré effect is less likely to occur. The new sensor has a higher reading speed, so the speed of continuous shooting will be higher.
Both SD card slots can be equipped with UHS-II format cards. In this case, the camera allows you to record material on both cards equally or write to one of them files in RAW format, and the other (JPEG). The new shutter increased the range of shutter speeds: from 1/8000 to 900 seconds.
Like other best beginner cameras for nature photography, this model has a lot of rationally arranged mechanical controls. The menu is executed according to the traditional manufacturer scheme, there is a possibility of individual settings of the fast menu. The model is equipped with a touch-sensitive rotary display, which allows you to shoot virtually any scene without the need to lie down or make even more complicated gestures. Among all the advantages of the Nikon D780, I'd like to mention HDR shooting separately. This is the best option for those who love bright and contrasty images but don't want to waste time working in bracketing mode (which isn't always convenient or possible) and then merging frames in post-processing.
If you're choosing a camera with the possibility of shooting video, one of the best cameras for beginners in nature photography will offer 4K shooting at up to 30 frames per second with the option to track faces and eyes.
The Nikon D780 will be a great companion for outdoor or travel wildlife shooters. The model is protected against moisture and dust. For those who are used to a lot of work away from the outlet and charging, the ideal camera will please with long battery life – 2260 frames.
Reasons to buy
Full-frame backlit (BSI-CMOS) sensor; 24MP resolution (6048×4024);

51 AF points in viewfinder operation and 273 AF zones on the sensor when the mirror is raised (in Live View mode);

Equivalent light sensitivity of ISO 100-51200, which allows shooting even in the darkest hours of the day (expanding to ISO 50-204800);

7 FPS shutter speed with mirror on or 12 FPS in Live View mode with RAW 12-bit recording making this model one of the best wildlife photography cameras for beginners;

Recording at maximum UHD 4K resolution at 30 FPS with N-Log or HLG when output to an external recorder via HDMI at 10-bit (4:2:2) color depth;

Two SD/SDHC/SDXC card slots with support for UHS-II high-speed standard, allowing you to take many frames to select better ones later.
Best Wildlife cameras for Professional Photography
Panasonic DC-S5
We continue our review with another powerful member of the full-frame best mirrorless camera for wildlife photography. The dust- and splash-proof camera for sports is perfect for outdoor journalists. It features high continuous shooting speed (up to 7 frames per second), five-axis image stabilization, and very accurate autofocus that recognizes faces and eyes.
The camera has a relatively small, non-slip-covered body with a comfortable grip. The high-capacity battery (2200 mAh) allows you to shoot up to 1500 frames in power-saving mode. It is possible to connect a battery compartment to the device, which, however, must be purchased separately.
Thanks to the Dual Native ISO technology the images even at high sensitivity levels will not be serious noise. One of the best wildlife photography cameras has a touch-sensitive rotary display, which is especially convenient when shooting outdoors.
Panasonic DC-S5 is capable of shooting 4K video at 60 frames per second. 10-bit video with 4:2:2 color subsampling is written directly to the memory card. There are preset V-Log and V-Gammut modes, and you can also shoot video with slow motion and acceleration effects.
Specifications
Panasonic's full-frame camera system has a new addition. The Lumix S5 is the fourth model in a couple of years of this young and promising photographic system. If the first three models were addressed to professionals (advertising photographers, videographers), then the novelty is finally intended to please the photo enthusiasts, who take money for the purchase from their own pockets, not from the income from the shootings. It is the most affordable of all cameras for nature photography in the series but is not a budget option, but rather a good compromise between different features. And it's also the most compact and lightweight.
The shutter, cutting off shutter speeds up to 1/8000 s, most likely, also remained unchanged. There is only one formal difference: the maximum service life is not declared for it. We remind you that for professional unity, it is 400 000 operations. Let's shoot bravely and hope that the more "amateur" S5 will be not worse than the top class here. On this background the slightly dropped speed characteristics (maximum continuous shooting speed of 7 fps with single-frame autofocus) look like quite a logical limitation: formally the figure became lower, but in practice, the difference between 7 and 9 fps is not so noticeable.
Autofocus has been refined, and the manufacturer explicitly says so. It is claimed that the S5 "fluctuates" less when focusing and is in focus faster in general. In addition, it can now track in real-time not only faces, eyes, and bodies, but also the head. One of the best cameras for wildlife photography also recognizes animals in the frame. Autofocus sensitivity has been extended 2 steps up and is now -6 - 20 EV (F1.4, ISO 100, AFS). The minimum autofocus time is claimed to be 0.08 s.
Reasons to buy
One battery charge, according to the official data, is enough for 440 photos (and if you turn on the maximum economy mode, then it is 1500 pictures). One battery is enough to shoot from 50 minutes to 110 minutes, depending on the settings;

The viewfinder has a 120 Hz refresh rate (that's cool) and a resolution of 2.36 million dots;

The camera for wildlife photos has dual ISO. You get the most noise-free photos between ISO 640 and 4000.
Sony ZV-1
The next in our review is Sony ZV-1, which is a compact camera. The manufacturer itself positions it as a camera for vloggers, i.e. it initially prioritizes video recording. The compact, lightweight model that fits in your pocket can be taken with you almost anywhere. In terms of weight and size, it is only slightly larger than a smartphone, but it offers much more.
It features an Exmor RS CMOS sensor measuring 13.2 mm x 8.8 mm – much larger than a smartphone. The maximum resolution of photos is 20 megapixels and the video is 4K. One of the fastest cameras works with SD or proprietary Memory Stick Duo memory cards.
Specifications
Despite its small size, it offers a 2.7x optical zoom and good F1.8-2.8 aperture. Even in weak light conditions, shots will be bright and vivid. The built-in ND filter will help create an underexposed picture when shooting in bright sunlight. An optical image stabilizer will allow you to shoot on the move, compensating handshake for the best camera for wildlife and landscape photography.
For fans of shooting in difficult conditions, as well as fans of selfies will help touch the swivel screen. In addition, the swivel mechanism serves to protect the camera from damage. To transport the device, you can turn it inside with the touch layer and not be afraid that it will be scratched without a case.
The Sony ZV-1 nature photography camera on the one hand gives great adjustability, but on the other hand, allows you to get great results in automatic mode as well. The powerful camera quickly focuses automatically on a person's face and eyes. A not-very-experienced photographer does not have to think about the aperture value to create a beautiful bokeh, as there is a "magic" button, pressing which you can get more or less background blur. A good camera for nature photography will adjust the aperture by itself – and it will work exactly the technique, not the software, as with smartphones.
Reasons to buy
Accidental defocus can ruin the best-quality video. The Sony ZV-1 is equipped with an advanced AI-assisted autofocus system;

A built-in light filter can help combat overexposure to bright light and make beautiful bokeh in sunny weather;

The Zeiss 24-70 mm focal length lens transmits light streams to the 1-inch Exmor RS CMOS sensor. This combination ensures high-quality footage even in conditions of mediocre ambient light.
The build quality does not cause any complaints. The body is made of magnesium alloy, the top is made of plastic. The material under the rubberized handle is unknown. The wildlife photography camera looks quite sturdy, but it is worth noting that it does not weigh much.
Sony Alpha SLT-A77
An extremely robust camera that can withstand the extreme conditions of the wilderness will perfectly highlight the skills of a professional photographer.
Specifications
For a comfortable grip, there is a rubber coating on the handle and the body. The handle itself is large and ergonomic. It is difficult to operate the camera with one hand: it is heavy, and the fingers of one hand can hardly reach all the buttons with a firm grip. All controls and part joints are protected with rubber gaskets to prevent moisture and dust from getting in. Although it's hard to believe at first, the A77 is indeed well protected against adverse conditions. The memory card is in one compartment, the battery is in the other. Its capacity is 1650 mAh, and this is enough for more than 1000 pictures at peak loads for one day. If you use a good camera for wildlife photography a little less actively and turn on the GPS, the charge will be enough for 550-600 photos – also a very good result. The battery contacts are protected against accidental short circuits, as required by the latest Japanese legislation. The battery charge is displayed on the screen as a percentage.
One of the key differences between the camera and its competitors is the display, which can rotate in all planes. It is retractable, tiltable, and rotatable at the same time. With it, you can get such comfortable perspectives that are impossible with any other pivoting screen. The display can be mounted facing inward, which is convenient when transporting the camera and also when viewing through the electronic viewfinder (it's easy to avoid getting it dirty). In the corner of the display, there is a small light sensor, which adjusts its brightness. The latter is enough to spare even for the brightest sun. The screen is set 3-inch with a resolution of 921,000 pixels. The A77 uses a large XGA-resolution (1024×768 pixels) OLED electronic viewfinder with close to 100% frame coverage. The picture in it is almost indistinguishable from reality, the only thing that gives it away is a slight noise in low light. There is no stratification effect on RGB pixels when the eye moves sharply, but this problem was present in early SLT cameras with the worst electronic viewfinders. By the way, the electronic viewfinder consumes more power than the main display, which once again emphasizes its unique characteristics, high brightness, and contrast. It only turns on when you bring the camera close to your eyes – the IR sensor is triggered. The latter also powers the Eye-start AF function: the camera starts to focus when you bring your eye to the viewfinder.
Reasons to buy
One of the best cameras with high continuous capture speed. The camera delivers up to 12 FPS at a maximum resolution of 24 megapixels;

Low shutter lag –50 ms due to electronic shutter;

19-point phase autofocus system, 11 cross-type sensors, that is, sensitive to both horizontal and vertical lines;

TruFinder XGA-resolution electronic OLED viewfinder with 2,400,000 pixels. The field coverage is almost 100%, and individual pixels are virtually indistinguishable.
How to choose the best camera for wildlife photography?
What can "click" the modern amateur photographer of animals and birds, how to navigate in an abundance of the best cameras for wildlife photography and make the right model, the most suitable for shooting animals? Indeed every camera owner has in his archive a lot of pictures of wildlife, pets, wild animals, and birds, and for many people taking pictures of pets or the inhabitants of forests, fields, and rivers has become a real hobby. There is even a whole trend in photography – photoanimalism, both scientific and amateur, formerly called "photo hunting".
First of all, from the point of view of the shooting process, let's describe the most important properties of the subjects themselves, the animals we are trying to capture at their best.
Animals, even domestic ones, will not pose and say "chi-z". Unless they're very well-trained, and then not for long;

Animals, if they are not asleep or resting, are very mobile, and it is difficult to predict where the animal or bird will be in the next moment;

Animals, especially wild ones, are wary of people and do not always let them near them, not to mention those who are generally dangerous to approach.
This, of course, is not a complete list but it is enough to formulate the basic requirements for the technical parameters of the best cameras for nature photography based on the description of the shooting process itself.
So, you have to shoot animals quickly in order not to miss an interesting moment while the animal is "posing" or is at an accessible distance. The bridge camera must have time to react to pressing the shutter button, to focus on the subject, both stationary and in motion, and to take as many pictures as possible. The rule of thumb here is "the more the better". The more shots you take, the more likely you will get the best shot.
To take close-up pictures of wild animals you will need a long focal length lens or telephoto lens. You can choose an interchangeable-lens camera. The more light you get the better: a shallow depth of field will allow you to separate the animal from the background, on the one hand, and you can make a good picture in low light conditions of the forest, at sunset or dawn. Don't rely on digital zoom even with the latest technology: a good close-up photo of an animal or bird with clear details can only be made with a quality telephoto lens. Lens focal length for photographing wild animals should be no less than 200-300mm in film equivalent. Wildlife photography cameras with lenses with shorter focal lengths won't allow you to get close-ups at a great distance, especially of small animals and birds, but they are quite suitable for photographing large and domestic animals. A mechanical zoom is more practical because it saves valuable time in framing the shot. In this case, the zoom is controlled with one hand while pressing the shutter button with the other. The electronic zoom lens, on the other hand, requires a sequence of the above operations. A weather-sealed body will allow you to shoot even in bad weather.
To summarize, the best camera for nature and wildlife photography should have:
A long-focus lens;

A low-noise, high-aperture image sensor;

Short response time;

A fast auto-focus system;

High continuous shooting speed.
What types of modern cameras meet these requirements? Reportage SLR cameras, mirrorless system cameras complete with telephoto lenses, and compact ultrazooms are best suited for photographing animals. The capabilities of other classes of digital cameras for the genre of photoanimalism, in all its diversity, are not quite sufficient but can be successfully applied in certain cases of photography.
So, the field of the choice of the best point-and-shoot camera for wildlife photography is limited to the three classes, and while for a DSLR or system camera, you can find a suitable lens for the specific task, the compact superzoom has a fixed lens.
Conclusion
And, of course, I can't avoid talking about the importance of photo editing. I perform post-processing with Luminar Neo, which is very convenient for beginners and professionals alike. It's AI-powered, so there's no problem improving a photo.
Shooting animals is a fascinating activity that requires knowledge of their habits and, most importantly, exceptional patience and skill from the photographer. And you need a wildlife camera if you are willing to invest your time and effort into this hobby. With any of the cameras on this list and your enthusiasm, you can dive into the fascinating world of animal photography!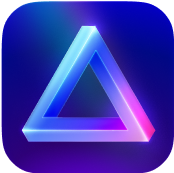 Advanced yet easy-to-use photo editor
view plans