Happy Holidays to us: Best of the Mac App Store for the 5th straight year!
We're incredibly humbled this week to have been honored by Apple with a "Best of Mac App Store" award, our 5th in the last five years. The entire Skylum team works very hard to produce the best software for photographers on the Mac platform, so it's really great to be recognized in this way.
Back in 2012, Snapheal was named as one of the Best Mac App Store (MAS) apps, and we followed that up with a win for Intensify. In 2014, we launched the world's finest black & white photo editor in Tonality, and Apple acknowledged that one by honoring it as well. Our incredible noise reduction tool, Noiseless, caught the attention of the MAS editors the next year, to make it 4 in a row. Now, our fun-to-use Filters for Photos app has picked up award #5 here in 2016.
Luminar was not a contender in 2016 because it launched so late in the year, but it's the best software we've ever released and will surely be considered next time around (can anyone say, "6 in a row"? ;)
Earning awards such as this one, and the recent Outdoor Photographer magazine "Best Software" award for Aurora HDR 2017 , is very motivating and encourages us to strive for even greater heights next year! Your support and feedback is crucial to this, guiding us to make software that is truly innovative and meets your needs.
To you, our customers, we say thanks for everything and Happy Holidays! Onward to an awesome 2017!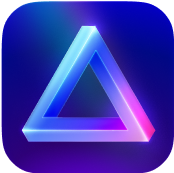 Advanced yet easy-to-use photo editor
view plans