Thanks to the digital world, we can share thousands of photos from a trip, wedding, birthday, or other events on social networks. But what could be better than enjoying the aesthetics of physical copies of photos? They can even be attached to the fridge as a pleasant souvenir or to the wall with clothespins as an interesting addition to your interior.
You can get such lively images, don't wait for hours as it was previously. Everything has become much easier thanks to wireless and portable printers for photos. After all, they allow printing images directly from your smartphone or digital camera. And they're so handy and compact that easily fit in your pocket. In this article, we'll consider the best of them that allow you to get great paper photos in real-time.
What is a Portable Photo Printer?
This is a small portable printer that is similar to the good old Polaroid camera because it also allows you to instantly get images printed on special paper. But it's much smaller and more advanced.
And what is the difference between a portable picture printer and a standard photo printer? As we have noted, this device has small sizes comparable to the sizes of an external hard disk. It means that it fits easily in your backpack, bag, or even jacket pocket. And since such a printer is easy, it's convenient to carry it with you everywhere: while traveling in the mountains, to a friend's wedding, to a job conference, etc.
Unlike bulky printers that are connected to a computer with a cord, portable models are wireless. That is, they're attached to your camera or smartphone with the help of a USB cable or Bluetooth. In addition, such a device doesn't require a socket where you shoot, because it has a built-in battery. It allows you to capture a lot of photos in any place for many hours in autonomous mode.
Also, the small portable photo printer is a cheaper solution than the standard option, as it requires a smaller paper size and, accordingly, less ink consumption. This device helps you to get vivid, high-resolution photos thanks to inkjet technology. Some models don't even need a cartridge. They print good images on special photo paper with a matte finish.
As for printing technology itself, it's not what you're used to seeing in the usual type of printer. Here are several variants of printing:
"Polaroid". This is the most popular option among the supporters of the Polaroid because here you use the same film that is often applied in cameras of the same name with the smallest format of image, Instax.

Zink photo paper. It also calls as "zero ink". And not by chance. After all, it let you print photos without inks. As a result, you get an image of not very good quality. But this disadvantage is outweighed by the device's cheapness and durability.

Dye-sublimation. It involves transferring four basic ink colors to paper using a special ribbon. With such an option, you'll get the best image quality.
Now you know what is a handheld photo printer. But choosing the one that will be a real helper for you is like a puzzle because there are many models on the market. Don't worry! In order to easily understand this difficult task, we've prepared for you a list of factors that you should pay attention to when selecting a gadget in the Internet space or online hardware and electronics stores.
What should you Pay Attention to When Choosing a Portable Printer for a Camera and a Phone?
Print Format and Type
Portable printers offer to print photos in different sizes. There are usually 3×3, 2×3, and 2,7×2.7 inches. Some models have the ability to print standardized photos, 4×6 inches. There are also options that offer miniature images in Polaroid format. So, take this into account when you want to get a photo in a certain format.
If you adore taking selfies and portraits, a portable camera printer with a 3×3 format is a nice choice for you. Do you travel a lot and often take shots of amazing landscapes? Then pay attention to the option with 2×3 or 4×6 inches. However, if you'll buy a model where the image size doesn't match the paper size, you can always adjust it to fit your needs! Just use the best portable photo printer companion app.
Also, pay attention to the type of paper and ink used for instant printing. You need to know if you need to buy them separately or if they come with the gadget.
Print Methods and Quality
Above, we've already mentioned that there are three methods of printing with the photo printer: Polaroid, zink, and sublimation. Each offers its own image quality. If you like the classic square format as in Polaroid on real Fuji photo paper with rich colors and a white border around the edges, then film printing is for you. If your choice is the device with sublimation, keep in mind that you require more time to get a full image because one sheet of photo paper passes through the printer 4 times to apply all layers of paint. Are you looking for something cheap and at the same time don't focus on the image quality? The option with the zink method is for you.
Connectivity and Portability
We remind you that you can connect your smartphone, camera, or tablet to the printer using a USB cable, Wi-Fi, or Bluetooth. So, you need to choose the model that synchronizes perfectly with your gadget. Also, pay attention to such a factor as portability. If you often take photos at your job or during trips, select a lightweight model.
Battery Life
As practice shows, even some of the best small photo printers require a charge after 12 printed photos. In this case, care about a portable charger. If the gadget works on lithium-ion batteries, you should consider buying a special charger for them if there is a socket near you. If you're going to take photos while traveling where it is not always possible to recharge the batteries, take spare batteries with you.
Consumables
Be prepared for the fact that you'll not be able to buy only one photo printer. You may also need additional accessories such as an ink cartridge, ink, and special photo paper, or a two-in-one style cartridge that includes all of these components. And none of this is cheap.
List of the Best Instant Photo Printers in 2023
Now that you know all the nuances, you can safely move on to choosing your model. As we've already mentioned, there are many gadgets on the market. But to make your choice easier, we've selected the top 4 portable camera printers from Kodak, Polaroid, Canon, Fujifilm, and other popular brands that have positive reviews. Let's consider them in detail.
1. Fujifilm Instax Mini Link2: Best for Phone
Do you adore taking photos with your smartphone and at the same time feel nostalgic for the vivid mini-photos taken with a good old-fashioned Polaroid? Then this model is for you! It combines a compact, lightweight, elegant design, and interesting features which makes it the best mobile photo printer for shooting during trips.
It's a great pleasure to use this device. It is small enough to fit everybody. Furthermore, it is easy to set up and intuitive to use. This small gadget connects to up to 5 phones through Bluetooth. It supports both iOS and Android. You can print images directly from your library or Instagram profile.
In tandem with iPhone or smartphone, the best mini photo printer turns into a classic Polaroid or a Fujifilm camera. Using the same film, it provides the same results, that is colorful tiny images with creamy tones and retro-style notes that take you back to the early 80s. You can print up to 100 photos on a single charge of the battery, which makes the gadget really convenient during a long-term trip in that places where there is no way to recharge.
And that's not all. Installing the Instax Mini Link app, the printer also offers control results of your printed photos. In particular, you can crop images, apply colorful filters, as well as adjust brightness, contrast, and saturation. Printing the picture directly from a video, adding interesting frames and inscriptions, and creating a collage are other perks that will allow you to look at printing from a creative angle. Also, it will be exciting for you to draw different hearts and other creations on photos with LED with the Instax air function. And if you want to use the printer as a control desk, this device allows you to reduce/increase the image on your phone at some distance.
One of the best mini photo printers in review gives you aesthetic pleasure thanks to its sophisticated design with sharpened edges and ribbed surface texture. It is available in three colors: dark blue, fresh white, and soft pink which allow you to find an ideal variant that maximally suits your lifestyle.
Specifications
Paper type: Instax Mini Instant Film
Image size: 62 mm x 46 mm
Print size: 86 mm x108mm
Resolution: 12.5 dots/mm
Connectivity: micro USB, Bluetooth
Compatibility: iOS/Android
Dimensions (WxDxH): 91.9 mm x 36.4 mm x 124.8 mm
Weight: 210 g
Battery: lithium-ion
Colors: Space Blue, Clay White, Soft Pink
Pros
Retro style photos

Light and portable

Amazing opportunities for editing and creativity in the app

The ability to print images from video
Cons
Photo quality isn't very good: images are dark and lose detail in shadows

Image size can be too small for some purposes

Printing speed of 12 seconds per photo may be slow for you
2. Canon SELPHY Square QX10: Best for Square Photos of Instagram Style
Are you in complete awe of square photos in Instagram style and want to see printed versions of them on your wall in front of your workspace? Pay attention to one of the best pocket photo printers, Canon SELPHY Square QX10. It conforms to this format 100%. This portable gadget prints out 6.8×6.8 cm photos in professional quality with an emphasis on bright colors, natural skin tones, and clear details. Along with the print itself, you get a white border around the edges. You'll need it if you want to sign the image or add your creativity in the form of stylish drawings. In addition, the paper of the printed images has a self-adhesive surface, which allows you to attach your fixed moments anywhere: on the refrigerator door, wall, shelf, etc. And thanks to a waterproof coating, images can be stored for more than 100 years without being covered with stains and other defects!
Since the best small printer for photos uses dye-sublimation printing technology, you may find it a bit of a hassle to work with. But in fact, it's designed in a way that makes it very easy for you to use. All you need to do the following steps:
insert the ink cartridge into the ink cassette;

load photo paper into the button tray on the back;

connect the device to your smartphone or iPhone through Wi-Fi;

use the Canon SELPHY Photo Layout app to select the images you need and, if desired;

add interesting filters to them;

press the power button on the top.
This is one of the best pocket printers because it's lightweight. You can carry it with you to parties in a small bag or when traveling in a backpack pocket. And its neat design with a minimum of buttons, textured top, rounded edges, and pleasant color will please you if you're an aesthete.
Specifications
Print type: Dye-sublimation
Paper type: Canon sticker paper
Inks: Cyan, yellow, magenta
Print size: 7.2×8.5 cm
Image size: 6.8×6.8 cm
Resolution: 287×287 dpi
Connectivity: Wi-Fi, USB
Compatibility: iOS/Android
Dimensions (WxDxH): 102×143×31 mm
Weight: 445 g
Battery: Internal rechargeable battery
Colors: White, Black, Green, and Pink
Pros
Excellent photo quality

Nice squared prints in Instagram style

Fast in work

Photos are stored for more than 100 years in excellent condition
Cons
Somewhat expensive as you need to buy paper and replacement ink cartridges

Heavier than other portable printers
3. HP Sprocket: Best Cheap Printer
If you don't want to spend money on ink cartridges and ink, this is the best small photo printer for you. After all, it works with zink paper, which is cheaper than film or ink cartridges. Of course, you won't get professional HDR quality with such printing technology. However, minor defects of sharpness, brightness, and dullness don't prevent you from enjoying your photos in a frame or on the wall. Also, it prints photos with a sticky backing, which allows you to easily attach the image anywhere.
If you want to improve your images before printing, this device offers the best opportunities thanks to the HP Sprocket app. You can resize the photo, apply an interesting filter to it, or add a bright sticker or inscription and then print it right from the gallery of your phone or social networks.
What other reasons are there for this pocket printer device to be one of the best? This is a luxurious design. The marble-style plastic surface gives it an expensive appearance.
Specifications
Paper type: Zink paper
Image size: 5×7.6 cm
Connectivity: via Bluetooth
Compatibility: iOS/Android
Dimensions (WxDxH): 11.8×8×2.5 cm
Weight: 172 g
Battery: Rechargeable 550 mAh internal battery
Colors: Luna Pearl, Noir, Blush, Lilac
Pros
Photos aren't afraid of damages

Cheap due to Zink Zero Ink Technology

Interesting design with a touch of luxury
Cons
The not professional quality of the photos
4. Polaroid Hi-Print: Best Mini Printer
Are you looking for the best portable mini printer that really fits in your pocket and at the same time gives great quality? You'll definitely like this model that can print photos from your phone. Having the same size as a smartphone, it fits easily into the pocket of your jacket or backpack. And it's easy to use. You just connect this device to your smartphone through Bluetooth, connect Polaroid Hi-Print, as well as add frames, text, emojis, stickers, and more. Then you start the printing process.
It is the best portable picture printer for people who appreciate high quality. Since it uses Dye-Sub, you get 5.08×7.62 cm photos with high-quality color reproduction. And you can hang them everywhere. After tearing off the special backing, the photo turns into a sticker.
Specifications
Print type: Dye-sublimation
Paper type: Hi-Print paper
Inks: Yellow, cyan, magenta
Image size: 5.08×7.62 cm
Print size: 54×86 mm
Resolution: 291×291 dpi
Connectivity: Bluetooth
Compatibility: iOS/Android
Dimensions (WxDXH): 80×150×27 mm
Weight: 255g
Battery: Internal rechargeable battery
Color: White
Pros
High image quality with rich colors

Easy to use

Very compact

Style design
Cons
Allows getting only 20 photos per one charge

Expensive
What is the Best Portable Photo Printer to Pick?
We've reviewed the best portable photo printers from different brands and price points. But which one should you choose? It all depends on your preferences, financial capabilities, and whether you just want to print or do some creative processing of them.
So, if you want to see the best moments of your life on your wall in a retro style, Fujifilm Instax Mini Link2 is the best solution judging by the mini photo printer reviews. Do you like the aesthetics of crisp images with bright colors and realistic tones? Then pay attention to the model with dye-sublimation technology. And if you want to save your money and print quality isn't important to you, HP Sprocket is the best solution for you.
So, once you've found the perfect portable photo printer in review, you'll rediscover the lively printed photos you can get in real-time. Immerse yourself in a world of aesthetics and nostalgia!
FAQ
What Portable Printer Is the Best for Professional Photographers?
If you're a professional photographer, print quality is of the utmost importance. Therefore, pay attention to models with dye-sublimation technology that allows you to create clear images with rich colors.
How to Use a Portable Photo Printer?
Everything is simple. You only need to attach the gadget to your phone through Bluetooth or Wi-Fi with a special app. Note, that printers are good "friends" with both iOS and Android. After you connect both gadgets, print photos right from your gallery or social networks. You can also enhance your images before printing in the same app by resizing, adjusting the brightness, adding interesting stickers, and more.
What Are the Pros and Cons of Instant Photo Printers?
Like any digital appliance, these gadgets have their pros and cons. Below, we will consider them in more detail.
Pros:
the ability to receive a printed photo in just a few seconds in real-time;

you experience the aesthetic pleasure and nostalgia of living paper images with tiny sizes, rich colors, and natural tones;

due to its portability, small size, and battery technology, the printer can be carried everywhere in your pocket, even when traveling.
Cons:
some models require additional ink cartridges and ink, which is an additional cost;

you don't always get professional-quality photos;

small photo sizes that are not suitable if you need larger images.
How Does the Print Quality of Portable Photo Printers Compare to Other Types of Printers?
It can vary depending on the specific model and brand. Generally speaking, portable photo printers are designed to produce high-quality smaller photos, such as 2x3 or 3x4 inch prints, rather than larger prints like 8x10 or 11x14 inch prints. So while the print quality may be comparable to other types of printers, the size of the prints may be more limited.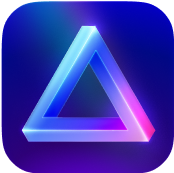 Advanced yet easy-to-use photo editor
view plans