The following are eight of the best underwater drones that are currently on the market.
When you consider that most of our planet's surface is covered by water, buying an underwater drone suddenly starts to sound like one the best buys you could make this year. In fact, it might not be such a crazy idea at all thanks to technological developments. The following are eight of the best underwater drones that are currently on the market.

1. DTG2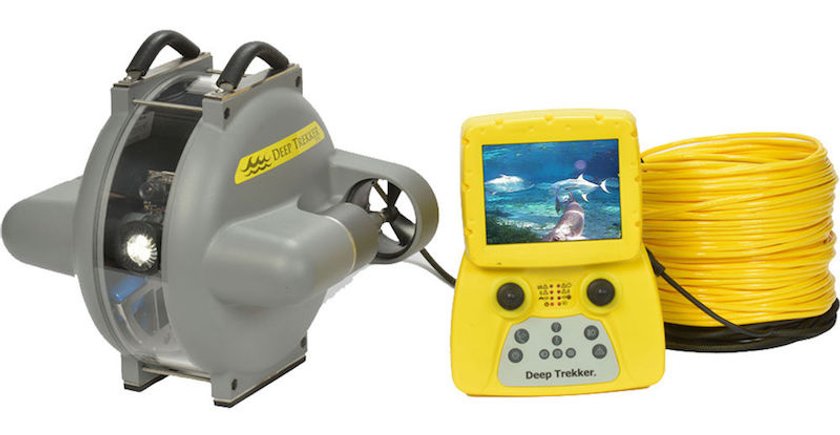 What makes the DTG2 such a great drone is that it boasts the Deep Trekker pitching system. Thanks to this impressive feature, it is for sure one of the easiest drones to manoeuvre. Another useful feature is its internal high-definition camera which allows you to follow the live feed conveniently via a handheld controller.
The DTG2 Starter is its basic model which includes a 700-ppi camera and will take you about 50 metres with its tether. If this is not far enough, you can opt for the DTG2 Smart instead. This model is more advanced and offers a 75-metre tether. All things considered, this is a great underwater drone if you plan on exploring tougher underwater terrain.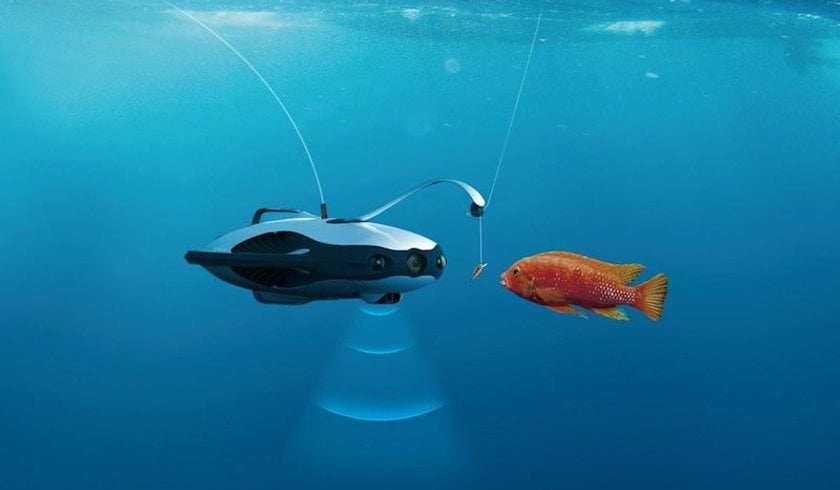 With the help of PowerVision's PowerRay Wizard Underwater ROV Kit, you can now capture 4K video and priceless pics without getting your toes wet. This kit includes a PowerRay base station and vehicle, wireless controller, 64GB memory card and 64-metre tether.
Though, the best feature is most likely the ZEISS VR ONE Plus Goggles. This is no ordinary pair of goggles! When you put on this pair of goggles, you'll get to experience streaming 3D video in real time from the deep dark blue. The small attention to detail like the wheeled carrying case to make transportation easy makes this a great pick for your underwater pics.
3. Trident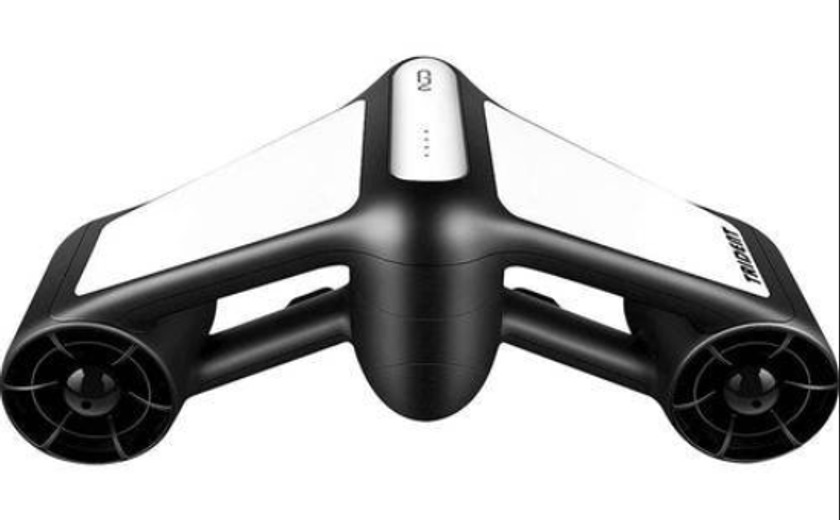 If you like to scuba-dive and are looking to invest in tech that will help you to explore the underwater world, be sure to try Trident. It is clear that significant attention was paid to its design so that users can enjoy better performance. It, for example, boasts a special thruster design which makes it more versatile as it enables you to move at great speed when you're quickly searching an area, yet it's just as effective at searching for something specific.
Another well thought of feature is its wireless towable buoy and neutrally buoyant tether that give the range of the vehicle a significant boost. All you need is a mobile device to connect to the buoy which will allow you to control the Trident conveniently from your boat.
4. iBubble
Now you can be in your own bubble while you get to know the deep up-close. As it's an autonomous hands-free drone, you don't need to worry about operating this drone while you absorb your surreal surroundings. This drone will follow you underwater and record footage with a camera such as a GoPro.
If you're a keen scuba diver, this is definitely something to add to your wish list. In fact, it was designed specifically with scuba divers in mind. It's more or less as big as the flotation devices used by lifeguards and requires of the diver to wear a bracelet.
5. PowerVision Powerdolphin Wizard Water Surface Drone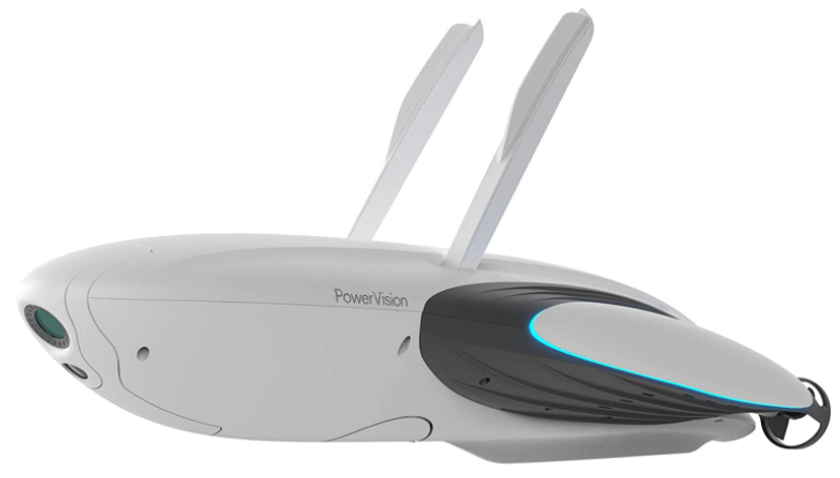 The PowerVision Powerdolphin might be small, but it boasts a host of fantastic features that include return to base, automated balance and obstacle avoidance. This powerful underwater drone also supports 4K camera which means that you can look forward to some of the most spectacular sights. In fact, it's more than just an underwater drone - it's the only underwater robot!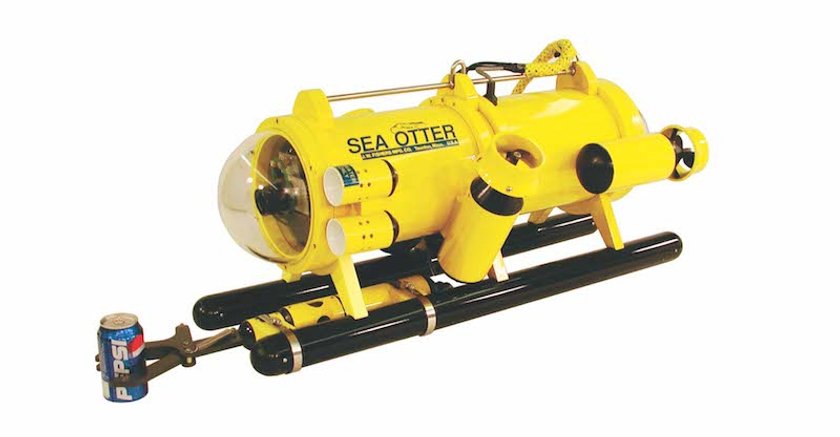 If you're looking for something to help you when you're working in medium to low currents, the SeaOtter will see you right. It boasts colour cameras that can pan and tilt which are situated at the back as well as front. With the help of a small handheld controller, you can control its lights, thrusters and cameras. Some of its other neat features include a high-impact case with a bright built-in flat-screen monitor and about 70 metres of cable. Although it's similar to the SeaLion, the SeaLion boasts more power than this model.
7. CHASING Dory Underwater Drone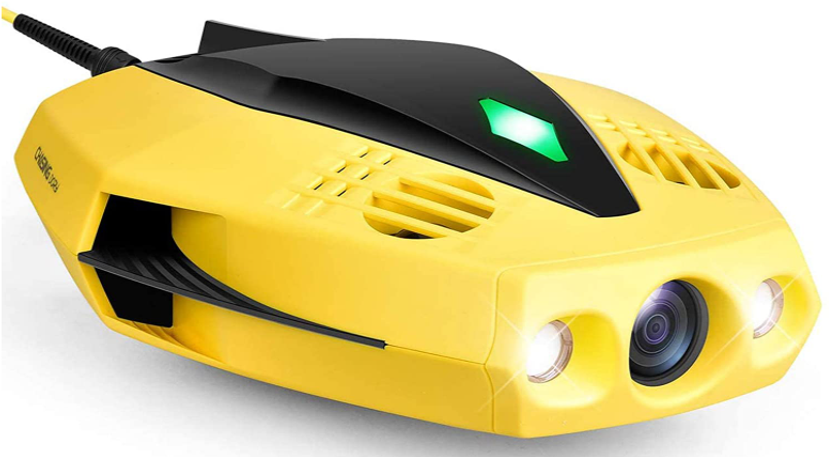 If you're in need of a portable remotely operated underwater vehicle, CHASING Dory is one of the best bets. Their models are smart, fast and reasonably priced. In addition, they're easy to master. As they use advanced technology, these vehicles are very capable and boast sufficient power to undertake challenging tasks.
8. Fathom ONE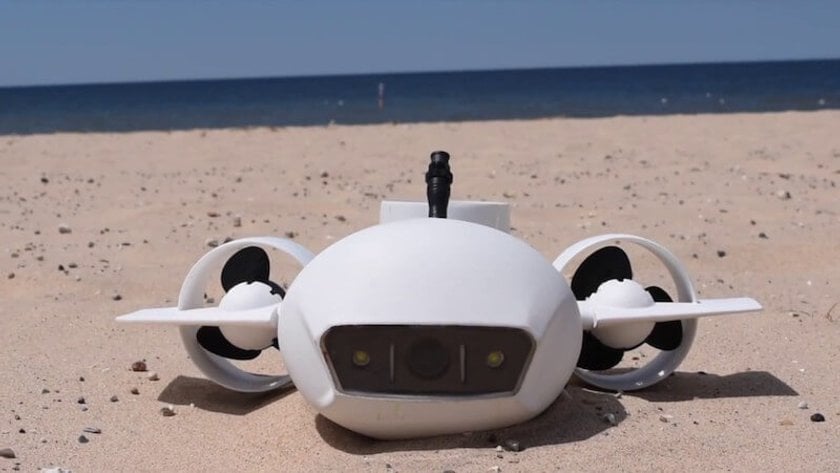 The Fathom ONE is one of the most affordable underwater drones. Even though it's not the most expensive, this easy-to-use drone still boasts versatility. One of its most impressive features is that you can remove its thrusters (there are three in total) which allows you to tailor the drone.
Another cool feature is its integrated rail system. Thanks to this feature, you can add your own cameras, additional lights and/or sensors. It has a 30-metre tether and floating buoy that can create a Wi-Fi network for live video streaming and wireless piloting.
9. Drone From The Title Image :)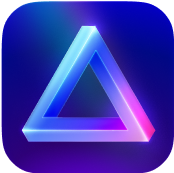 Advanced yet easy-to-use photo editor
view plans