To celebrate the "Almost End" of Winter and spread some springtime joy, we're having a sale!
For many people around the world, it's been a cold and long winter. Here at Skylum HQ in San Diego though, we're enjoying super mild weather. So, to spread some of that sunny Springtime joy we've lowered the prices of every Skylum app found on the Mac App Store! These are the deepest price cuts we've made in a long time, so take advantage of them before they're gone:
Under $10:
Pick up a copy of our brand new Snapselect app, or fill up your app "toolbox" with special savings on Focus, Snapheal and FX Photo Studio. Just $9.99 each, these apps will help you find your best images, remove any unwanted objects and then make your photos look awesome for about the cost of a coffee and donut!
Under $15:
Mac App Store editors worldwide named Tonality one of their "Best of 2014" and we couldn't be more thrilled. Pick up a copy yourself for only $14.99 (a 30% savings!) and experience the incredibly creative blend of analog and digital black and white. Over 70 professional one-click presets let you instantly create the finest classic monochrome images possible, or use advanced controls to make your own magic! FX Photo Studio Pro, our app with over 200 adjustable filters and Apple's "Best of 2013" app—Intensify—are both also on sale for just $14.99. Make your images "pop" by enhancing details and color with Intensify or explore unlimited creativity with FX Pro!

Every one of our amazing apps runs as a standalone, opens any camera file, gives you powerfully creative controls and lets you share on your favorite social networks. One way to beat the Winter blues is to have fun exploring and experimenting with your favorite hobby: Photography. And there's no better way to tap into those creative juices than with the many Skylum apps!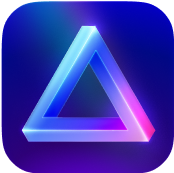 Advanced yet easy-to-use photo editor
view plans