Color often distracts from the shapes and subjects. Turn your photos to BW in a few clicks.
With the hype for digital color-saturated photo editing, HDR, vintage effects and all the dramas that accompany the use of colored photo editing apps, one could forget the beauty and appeal that Black & white photo editing offers.
Black and White photo conversion, sometimes tricky or demanding, can be really powerful and stirring. There abounds lots and lots of digital black and white photo editing software that can be used to conveniently convert or create a black and white version of a colored photo. The fact, nevertheless, remains that getting a good quality photo editing black and white result goes beyond the simple act of taking your.jpeg or RAW file out of your camera for processing in your black and white conversion software.
Lightroom is undoubtedly one of the most popular photo editing tools for hobbyists, photographers and digital image artists, as it offers a number of options or techniques that anyone can employ to achieve great monochromes.
In this Lightroom Black and White tutorial, you'd be learning easy & practical ways on how you can accomplish stunning black and white photo results using Lightroom, as well as another app which you probably have heard about, the Skylum Creative Kit 2016 or Luminar.
Simple Steps to Creating Stunning Black and White Images in Lightroom
Convert and Adjust
Remember the Nike slogan… "Just Do it". The same could apply to Lightroom. Forget the ritual of trying to figure out the perfect 'entry' or 'route' to arriving at a great black and white in Lightroom.
Just click on the "Basic" section of the app's "Develop Module". Then, on the "Black and White treatment". The effect… an instant conversion of your color image to 'black and white' accompanied by an automatic 'deactivation' of the "Adjust Vibrance and Saturation" option, since it only applies to colored images.
Converting your image to Black & White before proceeding with applying other effects make it easier for you to see how each of the applied settings impact the end result.
You may then proceed to adjust other settings like the 'Contrast', 'Exposure', 'Tone Curve, 'Clarity', etc.
Located in the => HSL Color => B&W section, just beneath the Tone Curve, Lightroom's "Black & White Mix" settings is one of the app's most supportive monochromatic tool. The settings deliver to you amazing 'black and white' conversion-control by allowing you darken or lighten specific color properties in your image. For example, the blue slider is great for lightening or darkening a blue sky's color intensity.
Lightroom also features an 'auto-button' option through which the app gives you its best suggestion for the most effective setting-combo.
Process, Then Convert
Perhaps you're an advanced user, or ain't a fan of the 'too-quick-and-easy' approach. Well, Lightroom meets your spec also. This second approach does great too…
Simply process the image as you would a typical colored image, then as a final step, convert to Black & White. I found out that professionally well-edited color photo, more often than not, also make lovely black and whites. Properly setting your image properties like 'Clarity', 'Curves', 'Contrast', 'Exposure' and others, though with a few exceptions, make a similar impression on the monochromes as it does the colored. It's however advisable you apply the "Convert and Adjust" approach for better results. But to save time, you may proceed with the "Process, Then Convert" approach if you'd need both the color as well as black & white or color splash versions of your photo.
This approach is non-destructive, therefore further adjustments can always be made until a satisfactory monochrome image is accomplished.
Use Presets
The avoidance of the use of presets is almost an impossible thing to do if you intend to achieve killer photo editing results. Presets are great time-savers. They enable you to easily achieve a wide variety of fantastic looks in moments.
Featuring the "Lightroom B&W Filter Presets", "Lightroom B&W Presets" and "Lightroom B&W Toned Presets", the app is armed with tool-presets that could help give you an appealing Black and White look. You can in fact start on the preset-path, then branch off to your preferred effects by fine-tuning the preset's setting.
There are tons of Lightroom presets, paid and free, that you can download from sites, and add to your presets' collection to facilitate the creation of quick, and stunning black and white conversions.
Integrate with a Plugin
This is the most exciting part for me. Just as avoiding the use of presets could do more harm than good, so also, or even much more, is the use of a plugin in Lightroom. There are a lot of Lightroom-compatible plugins that can enhance your Lightroom 'Black & White' experience. Skylum Tonality CK is one of the recommended-best among the best black and white conversion software available.
Tonality CK Plugin
Tonality CK Plugin is known for being one of the most advanced, feature-rich, Mac exclusive black and white photo editing software. Tonality CK, the only one of its kind to be tagged the "Editor's Choice" by Apple, boasts of a complete set of darkroom-inspired toolset and features.
The app is one of the six 4-consecutive-year award-winning photo editing apps of the Creative Kit. And it does great as a standalone as well as a plugin to software like Lightroom, Photoshop and others. Tonality is also available as a standalone-only app on the Mac Apps store.
Tonality CK Plugin in Lightroom Editing Environment
Using the pocket-friendly software in Lightroom photo editing environment gives you unlimited access to the plugin's unbelievable proprietary features and algorithms. These features include Tonality's over 200+ style presets designed by Pro Photographers. Tonality is generous; these presets are amazingly unique, yet giving you the uncommon flexibility of customizing them to suite your specialized needs.
Tonality CK preset tools are designed to give you incredible one-click effects or perspectives to your black and white photo editing.
And if you are in need of deeper control, the app features a striking variety of highly efficient tools like 'Split Toning', 'Grain', 'Clarity & Structure', 'Multiple Layers' and 'Color Filters' designed to help fine-tune your vision while ensuring you get exceptional black and white image results even from boring, lifeless photo-shoots. You can also take advantage of the apps creative photo enhancer options like the 'vignettes', 'lens blur', 'glow', 'texture overlay', 'photo frames' and so much more. Tonality CK plugin, an integral part of Skylum Creative Kit 2016, is intuitive, easy-to-use, and pocket-friendly.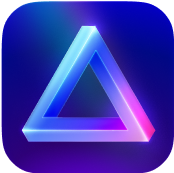 Advanced yet easy-to-use photo editor
view plans