The webinars in the Skylum Learning Lab give you the chance to see the software in action.
The webinars we offer in the Skylum Learning Lab give you the chance to see our software in action and to learn how talented pros incorporate it into their workflow. All of our training is free, you just need to register to attend. Check out some of the selections we have planned in February!

Date: February 3, 2015

Time: 11:00am - 12:00pm PST

This webinar will interest all of you who want to create the stunning looks you see in the glossy magazines. Nikon ambassador, Robin Preston, will show how you can create advertising and fashion photo looks without special learning & expensive gear.

Date: February 4, 2015

Time: 9:00am - 9:30am PST

Learn how new Snapselect can help organize your photography. It magically cleans up your photo mess, eliminates duplicates, and helps you discover your best images. Your iPhoto, Aperture or Lightroom library will be better organized and your photo life much easier.

Date: February 9, 2015

Time: 1:00pm - 2:00pm PST

Don't settle for flat and boring images. Create stunning and powerful images with Intensify Pro by pulling out the details and texture in the shadows, midtones and highlights. Intensify lets you easily enhance the structure and clarity of an image, just where you want it! Go above the ordinary and learn how to take control and create extraordinary images.

Date: February 10, 2015

Time: 10:00am - 11:00am PST

Adding a texture overlay can really add a whole new look to your photos. Join Pro Photographer Kathleen Clemons as she shares tips on how she uses textures in Tonality Pro for her amazing flower photos. She'll share the when, why, what and how she uses textures with her images.

Date: February 11, 2015

Time: 5:00pm - 6:00pm PST

Find out what makes this award-winning product the best of class for converting your color images into incredible black and white images! Advanced enhancements, professional quality Presets, texture overlays and so much more. Join Skylum's Senior Education Manager, Laurie Rubin as she introduces you to this amazing software!

Stay tuned for even more webinars and be sure to check out our webinars and training page!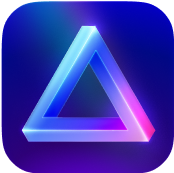 Advanced yet easy-to-use photo editor
view plans