Create perfect HDR photographs in a few clicks by using native tone mapping tools or third-party plugins.
Adobe Photoshop Elements is a powerful and easy to use application for editing and arranging your photos. It gives you basic tools for tuning your photos. Plugins add more features and controls to meet your artistic needs and are often easier to use than native tools.
Aurora HDR 2017 is the best HDR plugin for Photoshop Elements.
Try Aurora HDR with 10% discount →
Make HDR with Photoshop Elements
Assuming you already know what is HDR photography and how to take pictures for HDR, you can use a built-in merge tool to take several photos and create an HDR image from them. Take the steps below:
Launch Photoshop Elements, open the photos, click on the Enhance drop-down and select Photomerge Exposure. Click Done and enjoy the result.
Types of merge:
Compose for working with two image files. Take some things or people from one image and place them into another one.
Exposure for creating pseudo-HDR images.
Faces for making a nice atmosphere.
Group Shot for moving people and things from one image to another
Panorama for sticking photos together
Scene cleaner for removing unwanted elements or enhance necessary ones.
Power-up your HDR images with the Aurora HDR Plug-in
Download and install Aurora HDR software as with any other application on your Mac. Launch it and click Aurora HDR Pro - Click Install Plug-ins - Click Install next to Photoshop Elements. Click Done.
Launch Photoshop Elements 14 and open the photo. Right-click on it, select Skylum Software and Aurora HDR Pro. Take two more actions: click Create HDR and Apply.
Aurora HDR is a proprietary image processing software dedicated to making spectacular HDR images, from natural to extreme HDR photographs. This plugin lets you use breakthrough editing tools start-to-finish in a single application, making it possible to create stunning results you want quickly and easily (you can also download Aurora HDR software for free to try its functional prior to purchase). In case you more used to Adobe Lightroom software, you also can use Aurora HDR plugin to create HDR in Lightroom.
PSE features that you will not find in Photoshop:
As PSE is a program designed for lower-end applications such as education and non-profit use, it provides a number of features that make it the solution of choice for everyday tasks.
There are even 2 simplified modes: Quick (one-click correction) and Guided (controlled correction). But there are some additional features in the Expert mode. When you create panoramas using Photomerge Panorama tool in the PSE, you have the opportunity to play with a Content-Aware Fill for the automatic alignment "steps", formed due to the displacement of the frame height.
Smart Brush is a tool that allows you to edit selected parts of images differently. Among the effects, there are lightening and darkening of skin tone, teeth whitening and more. The brush actually creates the adjustment layer with a mask. So then you can fine-tune the effect itself, and touch up the area to which it is applied.
Recompose Tool. It allows you to change the aspect ratio without distorting the key objects (for example, to reconcile the figures of people in the picture).
Cookie Cutters Tool creates a vector mask in the form of the selected figure.
It's convenient for fans of scrapbooking.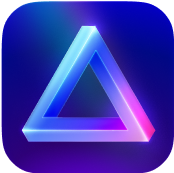 Advanced yet easy-to-use photo editor
view plans