Here are the first semi-finalists of the Red Bull Illume Image Quest 2021, selected by the official Red Bull jury.
Red Bull Illume Image Quest: Creative by Skylum Semi-finalists
Some images capture the adrenaline rush of extreme sports. Others capture your imagination and make you scratch your head. The semi-finalists in the Creative category of the Red Bull Illume Image Quest contest do both.
Focused on adventure and action sports photography, Red Bull Illume puts a spotlight on some of the world's most creative images and the photographers behind them.

At Skylum, we are thrilled to partner with Red Bull for the Creative category, which meshes perfectly with what we stand for. This year, Ivan Kutanin, CEO of Skylum, was one of the judges.
With products like Luminar AI, we're all about helping photographers find their style and unleash their creativity in ways that get noticed. As soon as this year's contest was announced, we couldn't wait to see what photographers from all over the world would come up with.
We're thrilled to have 17 semi-finalists make the cut in Skylum's Creative category. While we're showcasing five photographers and their approach to creativity in this post, every single photograph by semi-finalists has blown our minds. We can't wait to see who takes the Red Bull Illume Image Quest crown in the Creative category.
Kevin Molano
Ten cyclists riding down a staircase at the top of a mountain in Colombia isn't something you see every day. But in Kevin Molano's photo, the unbelievable comes to life. The Bogota skyline in the background makes the scene even more impressive.
The shot actually includes just one cyclist — Toma Slavik. Molano leveraged the power of Luminar to get the shot perfect, ultimately merging 10 photographs in post and then enhancing them with Luminar's artificial intelligence.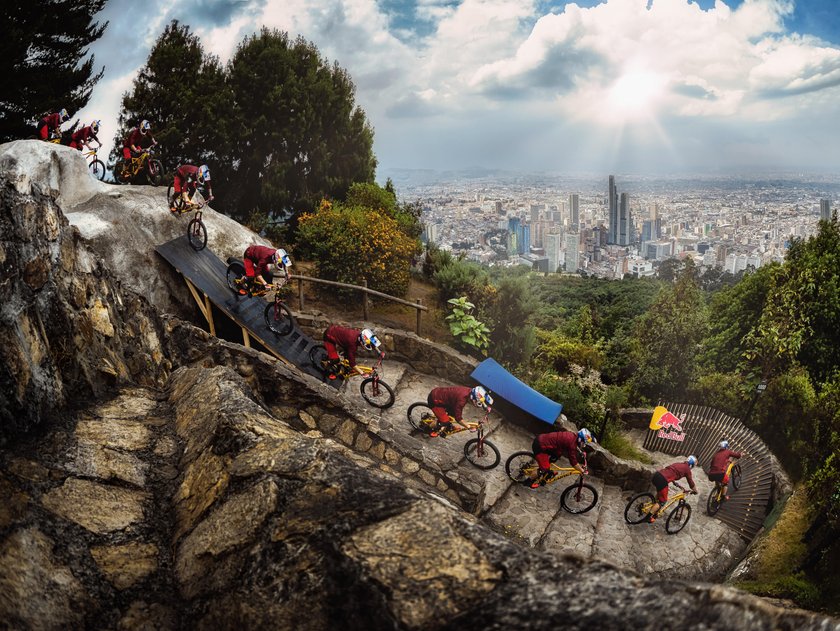 Oskar Enander
In photography, timing is everything. And the clock was definitely top of mind for Oskar Enander as he shot skier Piers Solomon racing down a mountain in Engelberg, Switzerland. The final product is striking — a professional skier racing down a hill, with a small burst of fresh snow contrasting against the dark slope and the pitch black of the night sky.
Enander could only shoot at the specific location between mid-December and early January. Making the shot possible was an intense burst of light from the sun, and the ideal time to shoot was a mere seconds before the sun disappeared behind the mountain.
Like all good photographers, Enander knows that the subject can make or break your photograph. Solomon, a Swiss-based backcountry and big-mountain skier, had the perfect knack for timing.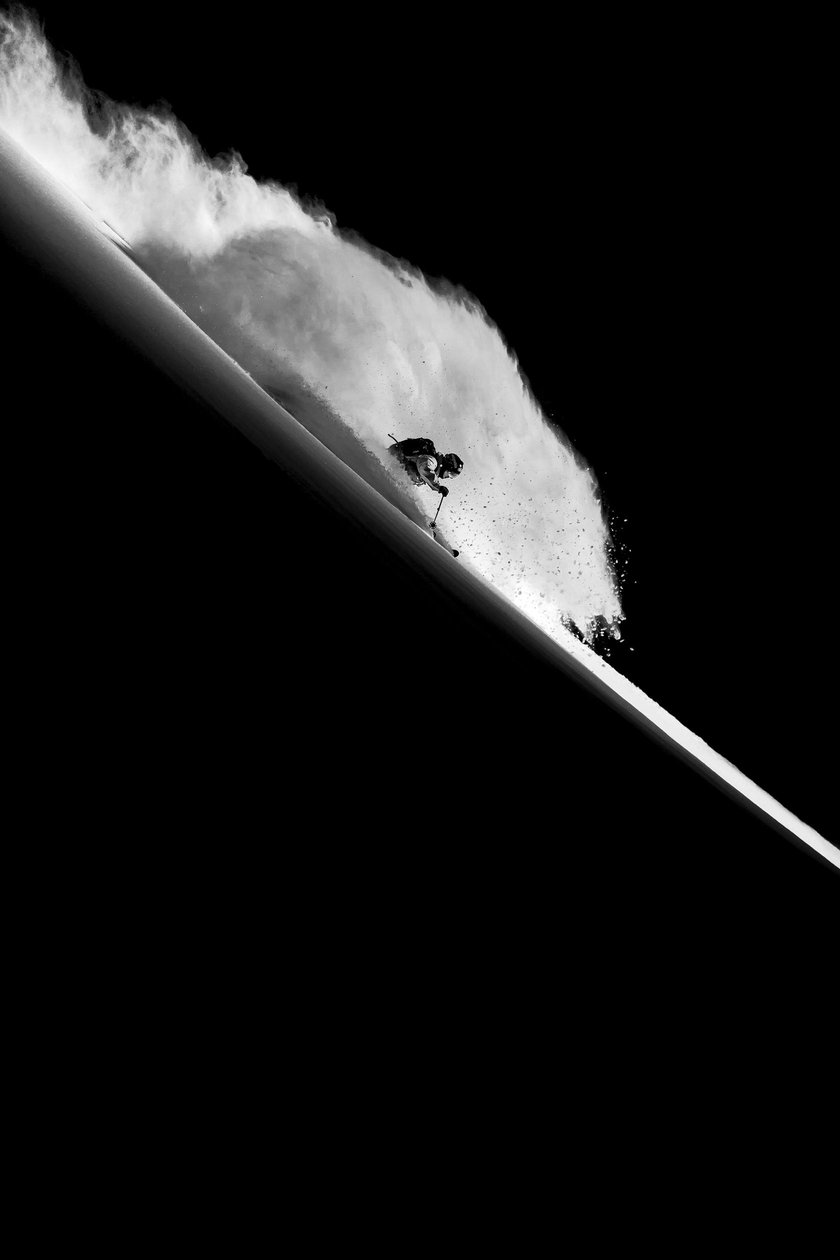 Jan Burket
Jan Burket's photograph of athlete Martin Dražil positioned upside down on a bicycle definitely caught our eye. Watching him push up towards a sky made of fruit was the icing on the cake.
The photograph was shot last winter in a small studio. Dražil used a backlit PVC board for the background and shot the image on a 50mm lens. He then swapped the lens with a 20mm and shot using a second exposure. The camera was positioned upside down so that Dražil could fit the subject into the frame of the first shot.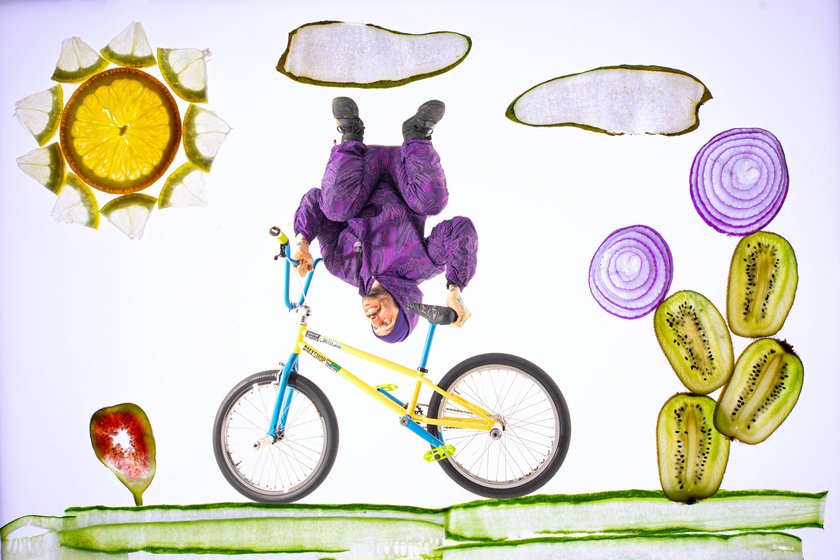 Marco Dullnig
Marco Dullnig's shot of a man riding a bike in a concrete jungle surrounded by bright red trees is a sight to see. Dullnig used an aerochrome effect to bring out an unnatural color in the trees. His goal for the photograph wasn't just to win an award. He wanted to showcase the importance of balancing nature and concrete in urban centers.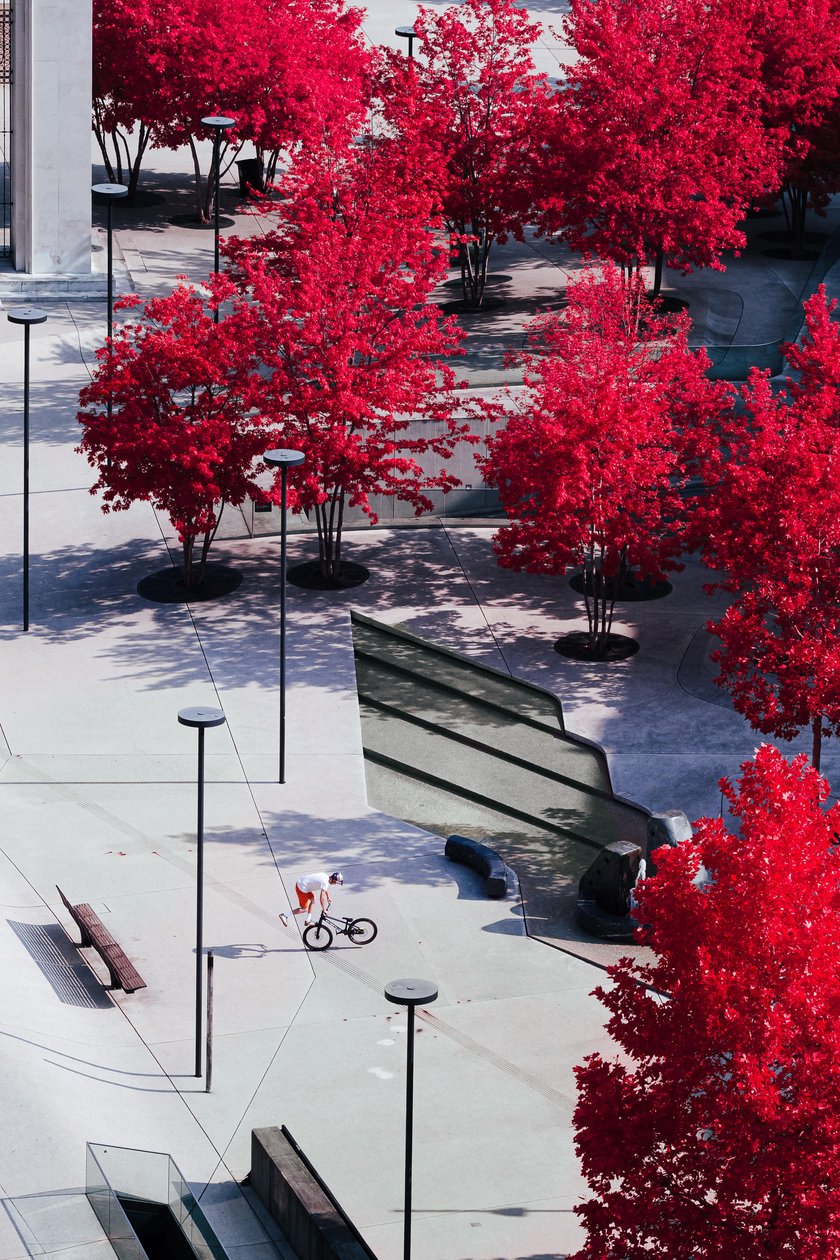 Didier Barontini
What is happening here? That's what you'll ask yourself when you see a man floating vertically in the sky. It takes a second to realize that the photograph is actually rotated 90 degrees. But tilting your head prompts even more questions. How on earth is Francois Abramovici floating horizontally so perfectly over water?
For the answer, you'll have to ask Didier Barontini, an Italian photographer with a passion for extreme sports.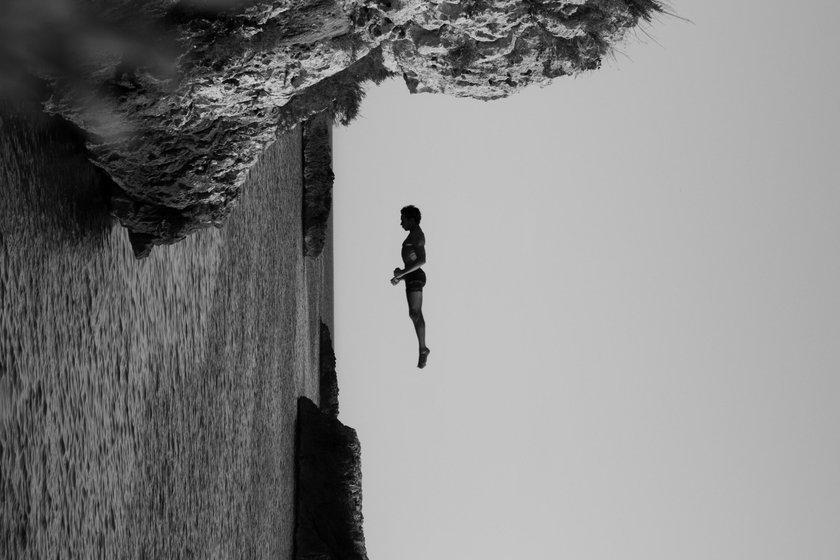 Full list of Creative by Skylum semi-finalists:

Winner to be announced next month
The winner of the Creative category in the Red Bull Illume Image Quest contest will be announced in November. Watch for the announcement soon. In the meantime, you can check out the semi-finalists here: link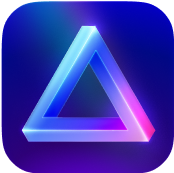 Advanced yet easy-to-use photo editor
view plans