Adjust size, edit color, or play with effects with only one click!
Photos often look dull and boring right after you take them. Even the best camera won't give you perfect shots. Proper software solves this problem, but sometimes it looks complicated. Luckily, there are faster and easier ways to fine-tune your photos.
The Easiest Way to Edit Your Photos
Easy editing means spending a few seconds and using little effort. Here's what you can do with tens, hundreds, or even thousands of your photos:
Are you using Photos for Mac, Lightroom, or Aperture on your Mac? Add extensions or plugins to it and don't bother with launching or using other apps.
Use Batch Processing for a series of shots. Start the process and wait until the job is done.
Use selective tools for enhancing only necessary details.
One-click presets give you the maximum artistic freedom to get stunning results in no time.
Make your photos black and white or noise free with a single click.
Save, export, and share your images with the world.
All in just a few seconds. Scroll down to find out what you can easily do with your photographs using Luminar Mac photo editor or Creative Kit.
Crop, Twist and Play With Size
Focus CK is an easy photo editor for Mac. Launch the app and load your photo. In the upper right corner you'll find "Crop." Click it and start the game. You can change the horizon from -13% to +13% and zoom it up to 200%. It's almost too easy or even too perfect. Click "Apply" and the job is done.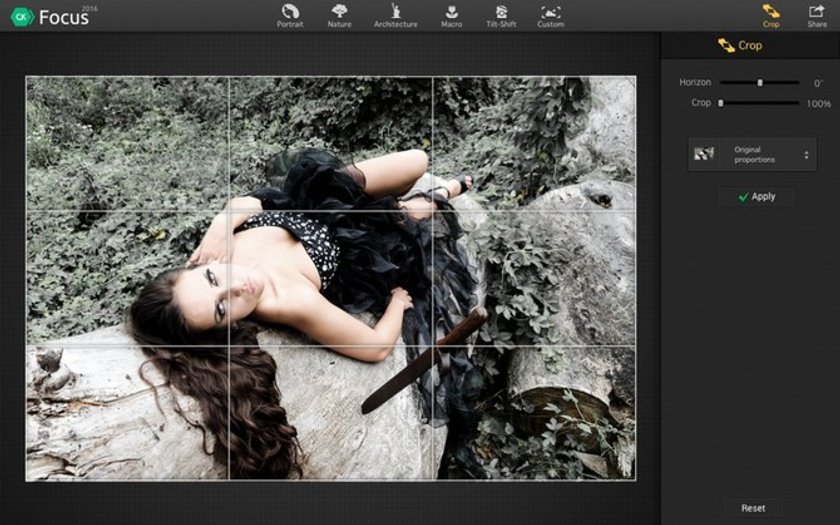 Another easy-to-use app is FX Photo Studio. Reading the app name takes more time than twisting the picture. Launch it and click "Open" in the "File" drop-down menu. Find "Crop" in the upper right corner.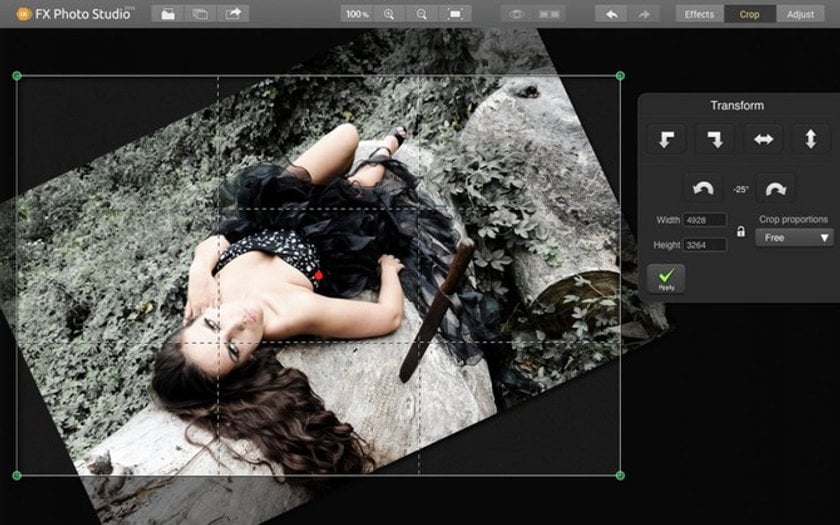 Turn your photo right, left, or upside down.
Play With Colors and Effects
Experienced photographers usually say that Photoshop is the most powerful tool for changing colors and effects. It may be the most powerful, but it's certainly not the easiest. What happens when you open it for the first time? You get lost. It's too complicated and soon, you get bored. Remember FX Photo Studio? Take a look at the bottom of the app window. Dozens of presets, photo effects, and frames.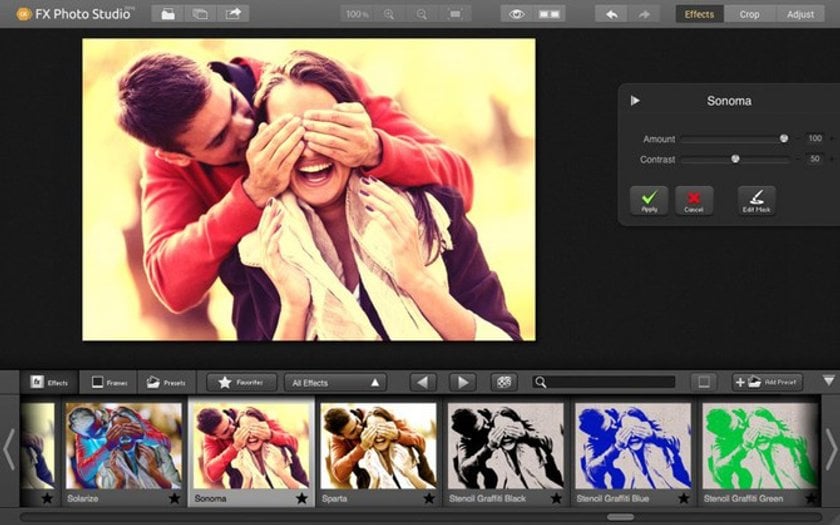 Make photos look Cold or Warm, Bright or Dark. Change shapes and textures. One click does everything for you. Save time and get awesome results. Find "Batch Processing" in the "File" drop-down menu to apply one preset or effect to several photos. Load the images and click "Process." After a few seconds, all your photos look heavenly.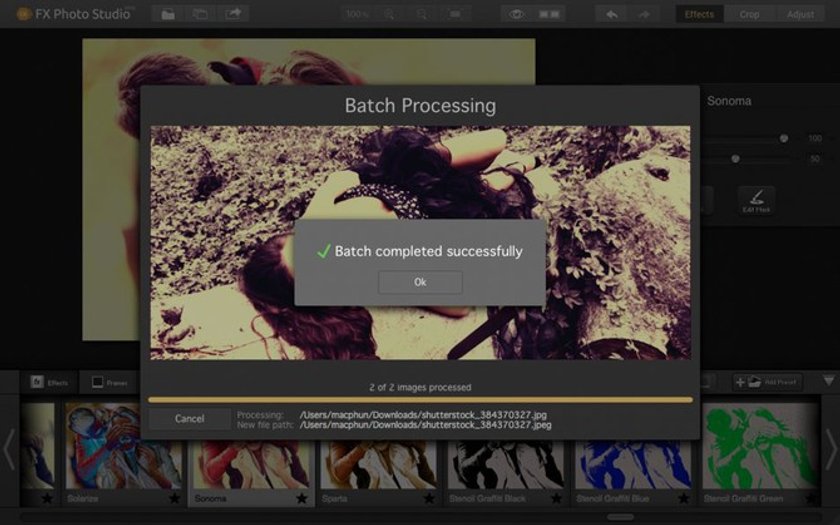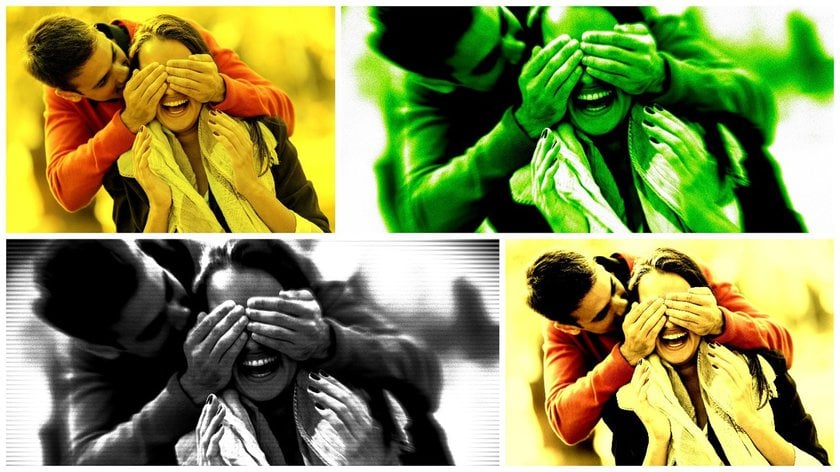 Add More Drama to Your Photos
If a photo has nothing to tell you, it needs more drama. What you need is Intensify. The name of the app speaks for itself. It will add missing details with seven groups of presets. You will find them in the right sidebar.
Architecture suits any type of building or city view.
Black and White will turn colorful images black, white, and grey.
Creative is a group of various artistic adjustments. They work for any type of image and give you three options of Dramatic Presets.
Add drama with one click. It's up to you to adjust the amount. Then just save the photo. Photo Enhancement, Image Tune, Landscape, and Soft give you access to a playing field of easy photo editing.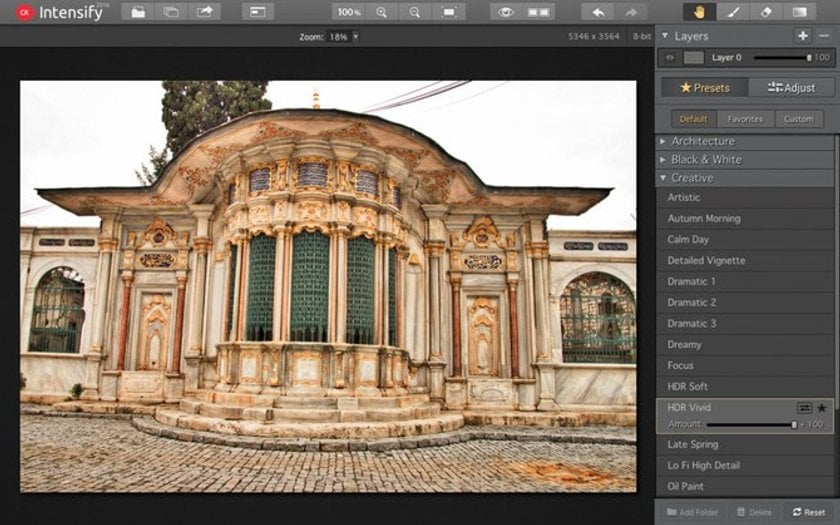 Turn a Grainy Disaster into a Masterpiece
Dark and grainy photos can drive anyone mad. Use Noiseless for removing those quirky colored pixels that spoil everything. When launching the app, you will open a photo. Then, you will jump to a side-by-side comparison of the photo. Choose one of ten presets to make the photo look great.
Turn Colors into Black and White
It often happens that colors interfere and attract too much attention. Make photos black and white to emphasize objects, rather than color. Launch Tonality, load the images, and enjoy the results. That's all you have to do.
You can enhance structure and details by selecting one of the presets. You will find them at the bottom of the app window. A few clicks and the job is done. Black and white photography will always inspire and impress.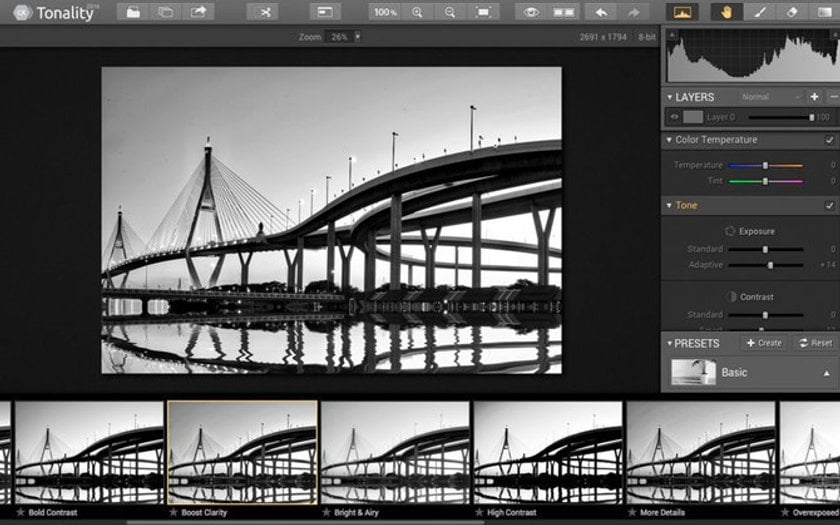 Remove Unwanted Details
The world isn't perfect, but we can make it look that way. Photos get rid of unnecessary details. Snapheal makes miracles real. What could be easier than highlighting unwanted elements and clicking one button to remove them all? Just launch the app. Hold the left mouse button to highlight the element you want to remove.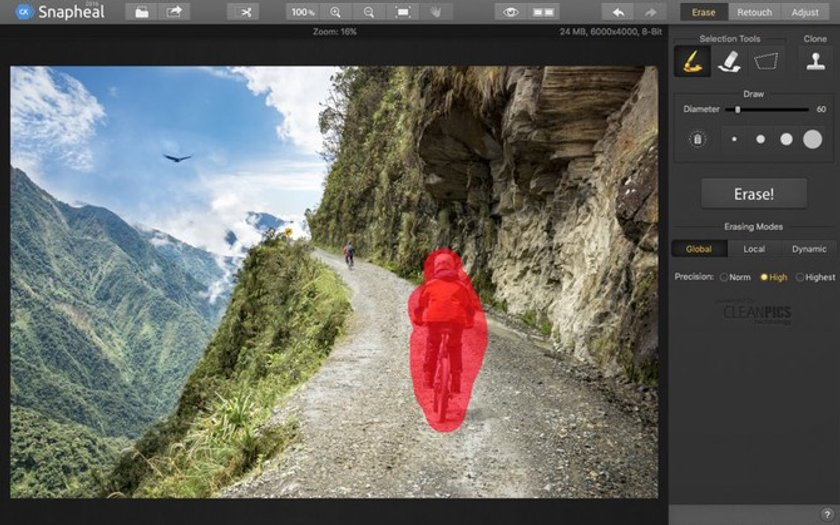 Discover interesting facts, hints & quotes while the app is doing magic.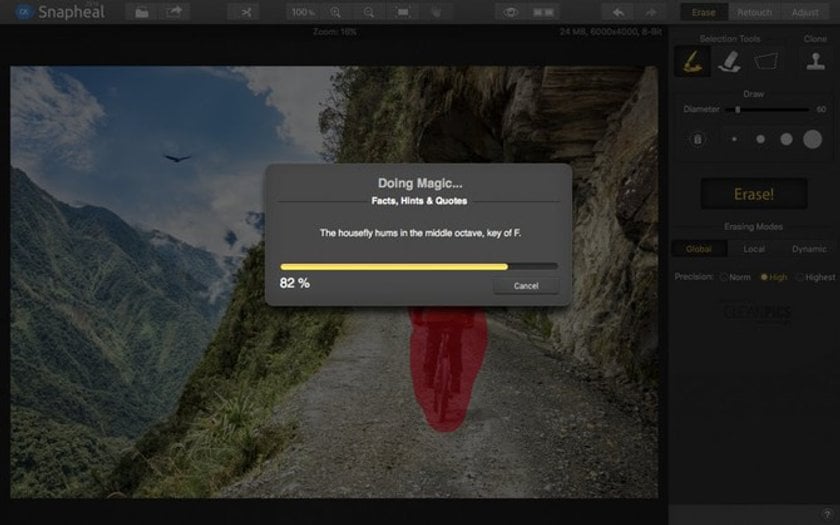 Enjoy the results. Save the photo and share it with your friends via social networks.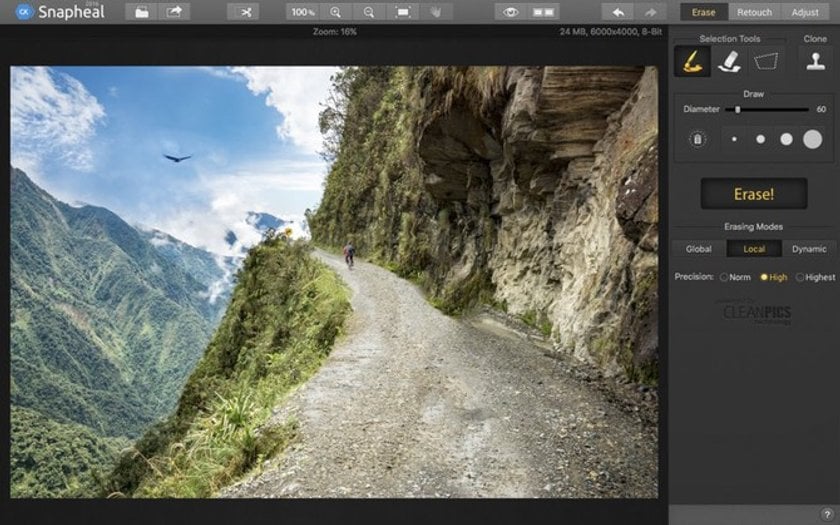 Make Any Photo Look Awesome
What makes the editing process easy or difficult? It all starts from selecting the right apps. All the above apps are part of one Creative Kit. Easy, fast, and great results with a few mouse clicks. No more confusing or complicated adjustment options. No more hours wasted studying one tool. Freedom of artistic expression. Make your photos look great with Creative Kit. Easy photo editing software for Mac only.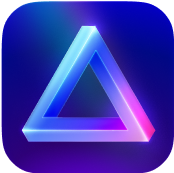 Advanced yet easy-to-use photo editor
view plans