Shooting brackets and then merging them into one HDR image has never been so easy and fun!
High Dynamic Range (HDR) photography is an interesting technique that involves merging and editing images captured under different light-exposure ranges.
Aurora HDR 2017 is the best alternative to Easy HDR.
Try Aurora HDR with 10% discount →
The merged photos are what give rise to the resultant hybrid HDR image. An ideal HDR-image is generally near as perfect as what our naked eyes can perceive.
The need for HDR arose sequel to the series of dynamic-range deficiencies observed even in images that were captured by very powerful camera lenses. This is so because the human eye's photo sensors are still the most efficient photo-sensors known. The HDR is designed to come as close as possible to achieving eye-photo-sensor image perfections.
EasyHDR, in its 10th year of release, is an astounding app. Having undergone several version upgrades, the app has become one of the best, excellent-quality, easy-to-use HDR-producing software with a quick and easy setup process.
EasyHDR gets a little rusty with some RAW images. This can, however, be easily rectified if you'd open the images in Lightroom, then export to EasyHDR. Once your images are in 16 bit TIF format, EasyHDR easily does the merging in moments. EasyHDR is generally compatible with JPEG and FIT file formats. The JPEG, however, produces noticeable noise and artifacts with image overlays.
EasyHDR vs. Photoshop
Undergoing several iterations, EasyHDR can be described as an HDR specialist similarly to the well-known HDR Efex Pro. Unlike Photoshop, that's known to be "a Jack of many trades…", EasyHDR is focused on doing what it does best, and rightfully so. Photoshop's numerous photo editing and processing features notwithstanding, EasyHDR is efficient and purpose-built to handle both simple and complex HDR-challenges in the most effective way.
EasyHDR Features and Functionalities
The app features the free-trial, Basic/Home and Pro/Commercial versions. I'd, however, be focusing on the Pro version since it encapsulates the app's full functionalities.
When taking HDR-intended images, it is generally recommended that you use a tripod. Remember to capture the images in at least three different exposures.
Using a camera with an automatic exposure bracketing feature (AEB) would help a great deal. With the AEB, all you need to do is simply depress the shutter button once, and the camera would take three images in quick successions. Each image having its own distinct exposure value.
These images only differ in exposure values but maintain an identical composition. Which means moving objects aren't ideal for HDR purposes. Even when they are captured, the de-ghosting tool is usually used to replace the moving image's pixels with that of its static non-HDR-effect version from one of the source images.
The app highlights a feature that enables it detect, and correct any chromatic aberration found in your image before initiating the HDR process. It essentially minimizes aberration effects caused by poor camera lenses.
By selecting the 'auto-align' option, the app makes image adjustments that help to make up for possible shift or rotation that often alters the overall quality of resultant HDR images. The manual alignment option, however, allows for individual adjustments of the input set of photos.
Whichever option you select to proceed, the app does an excellent work, merging all three images together, and presents you with a single HDR image. You can further edit or tweak this image in EasyHDR by taking due advantage of its powerful and highly intuitive slider options.
Adjusting the image's color curve, tone mapping, saturation, compression, and gamma are some of the fantastic tweaks you can employ to give your HDR image a spectacular finishing.
The Tone Mapping, Post Processing, and Batch Processing controls are great for enhancing your HDR images on EasyHDR.
Much care needs to be taken when performing tweaks on your images because EasyHDR doesn't support the Undo (Command-Z) function. Whatever effect you'd need to undo would have to be done manually, which could be very frustrating especially when you are working on complex images.
AURORA HDR: A Perfect Alternative to EasyHDR
Aurora HDR has been around for not so long, but you bet its functionalities are out of this world! A product of an active collaborative work between the world renowned professional photographer, Trey Ratcliff, and Macphun, the app is fully equipped with:
over 70+ stylized HDR presets for all photo types, top & bottom lighting control
Custom brush for selective editing
Custom Textures
Layers with blend modes
Trey Ratcliff's signature HDR presets
Ghost reduction
Native Raw support
PSD File support
Clarity, detail & structure controls
Glow tool
Image radiance
HDR noise reduction tool
Crop tool
Auto alignment
Tone curve
Vignette effect
Social sharing (FB, 500px, Twitter, etc)
Multiple licenses valid for 5 Macs
Adobe Photoshop, Lightroom and Aperture Plug-in support and so much more! The app also features an extension for Photos
Available in standard and pro versions, the app tops performance ratings even in areas where its contemporaries have come shortly. In one word, Aurora can be described as a masterpiece.
Aurora's tools are absolutely flexible, and the file support is massive. It's, in fact, more robust than EasyHDR. Besides the general image file support, Aurora supports both 8-bit & 16-bit TFF, as well as virtually all the popular RAW file formats available. It also supports color profile settings.
Unlike EadyHDR, you can easily undo or redo effects in Aurora. The presets tools are amazing! They offer quick previews that enable you instantly see the effects of what's being made in the right sidebar.
Both apps have similar system requirement, EasyHDR, however, gets a bit ahead in its OS versatility as it serves both Mac and Window users. Aurora currently serves Mac users only and is expected to be open to Window users in the nearest future.
When you consider Aurora's rich tool sets, one would expect it to cost twice as much as EasyHDR which isn't so. In fact, you save more on Aurora's standard version which goes for a token of $49.99, EasyHDR is $65.00 and are both available on the Mac store. Aurora's robust and feature-rich Pro version goes for $99.99, and can be purchased directly from Skylum website as well as on Trey's Stuckincustoms page.
Aurora isn't here to replace EasyHDR. Rather, it focuses on providing users with the best HDR-image solutions obtainable anywhere!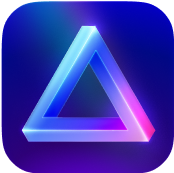 Advanced yet easy-to-use photo editor
view plans