Skylum software has announced Luminar 4 and they've given us a sneak peek at some of the amazing new tools that will be included in the program.
This post was originally published by Dan Bailey.
Skylum software has announced the next generation of Luminar and they've given us a sneak peek at some of the amazing new tools that will be included in the program. (You can preorder the software for a special discounted price here).

I've loved using Luminar since the first day it launched, and it's been a real joy to watch the software progress over the past three years. I'm amazed at where they've taking things, but I guess I shouldn't be surprised. I've met three of the lead developers, and there all brilliant engineers with backgrounds in science and technology. Really smart guys.
They're also dedicated to making sure that Fuji users are well supported. All the Fuji models work with Luminar and the program does a great job with the X-Trans RAW files, which, as we know, is something that not every software can boast. Images retain a high level of detail and don't produce the kinds of false colors and "snuggles" that are often seen in Adobe programs.
What I like most about the programs that it allows me to work the way I want to, which usually translates to: "I don't want to spend a lot of time on this editing stuff…". In other words, I want great results and wide creative flexibility with a minimal amount of time, and with Luminar I get both of those.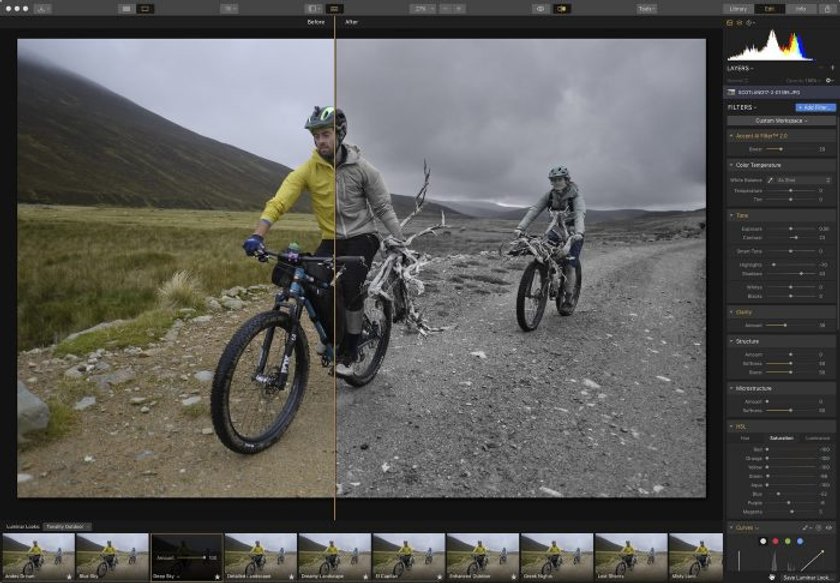 I'm kind of a quick thinker and I tend to go with my gut much of the time. I typically don't like to dwell on decisions; when I get an idea, I'll usually run with it and not overthink the process. With photography, I like to run with the creative ideas and excitement that come to me right when I'm right there experiencing the scene.
While some people very much enjoy the editing process, I just don't like to spend a lot of time sliding sliders and doing computer processing work. If I do want to tweak my photos and give them a bit more life, I prefer to do it quickly rather than get lost in the rabbit hole of a nearly infinite combination of possible adjustments.
With Luminar, I can eyeball the palette of possible looks at the bottom of the screen, and if one strikes my fancy, I'll select and dial it in until I get the results I want. If I need to adjust even more, or if there's a specific look I'm going for, I can use up one of the many creative filters/tools, many of which are made up of just one or two simple adjustments.
In addition, each tool also has a little thumbnail image example and description that shows you exactly what it does. This makes it even easier to find, select and apply the right tool to match the problem you're trying to solve, or achieve the creative look you're going for.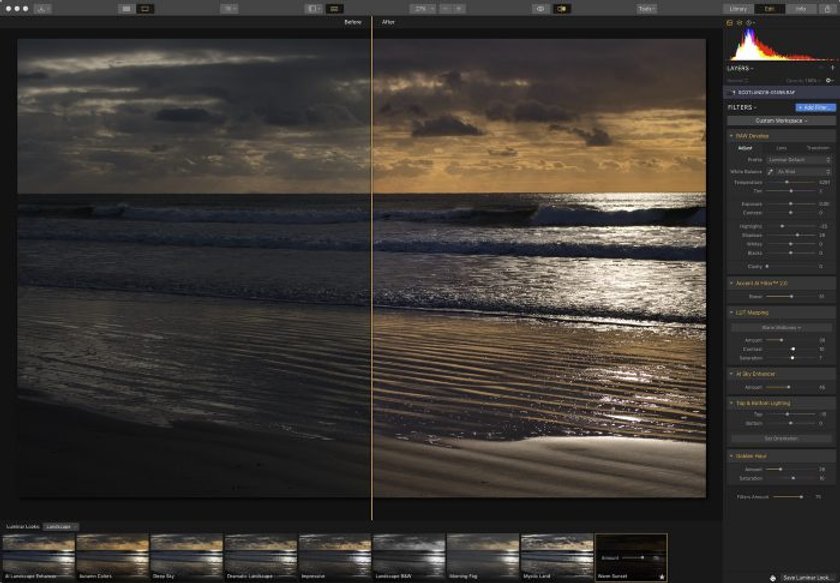 Advanced AI Tools and Custom Workspaces
One of Luminar's signature feature are their AI (artificial intelligence) tools. These tools use complicated algorithms to analyze your image so that you can use a single slider to adjust the entire photo.
It's amazing how well these tools actually work. Often times, a simple AI adjustment is all that's needed in order to give your photos the boost they need to make them look awesome. Imagine how much time this can save in your workflow.
Of course, if you want to dig in and spend a lot of time editing, you can do that too. With a collection of 70+ presets (called Looks) and over 50 professional-grade adjustment tools, including Crop, Denoise, Structure, Details Enhancer, Sharpening, BW Conversion, HSL, Adjustable Gradient and LUT Mapping, as well as Masks and Layers, Clone, Erase and a powerful RAW engine, you can fix, edit, tweak, refine, process, restore and add brilliance in whatever way you want.
Add in the option of using Custom Workspaces, and you can personalize your workflow or set up different tool combinations to match specific types of images or your own editing preferences.
Coming in Luminar 4
Now, as they march forward and improve the program even more, Skylum software has announced the next generation of Luminar and they've given us a sneak peek at some of the amazing new tools that will be included in the next update.
The one I'm most excited about inside the forthcoming Luminar 4 is the new AI Structure Tool. Expanding on the power of their existing AI processing tools, the AI Accent Filter and the AI Sky Enhancer, the new AI Structure gives you the power to boost details and add definition to your photo without compromising in the areas where you don't want it.
Global tools such as Clarity and Structure work really well to enhance details and increase the drama to your image, except when they don't.
While these tools work great with certain types of subject matter in your image, they can also present real problems by adding halos, artifacts and distortion in some areas, and they don't always look great when used on people.
These problems are magnified when you're including people in your photos. Making big moves with the Clarity and Structure slider can look great for the background, but they often look horrible on people. Solving these problems often requires using masks or adjustment layers… which takes time.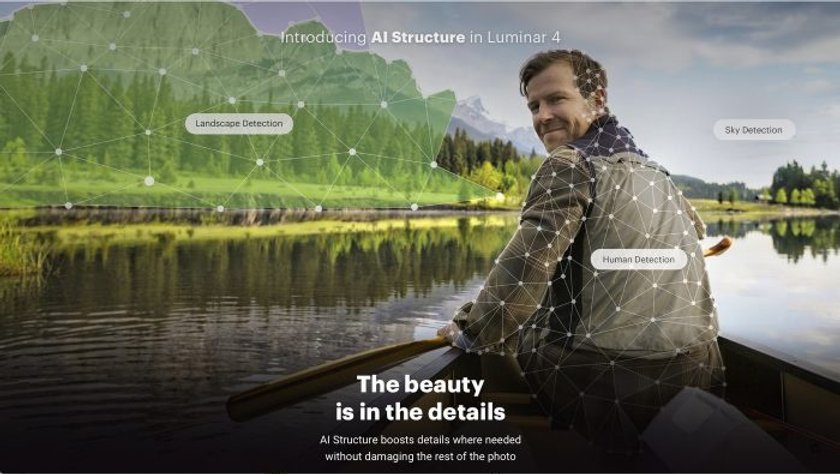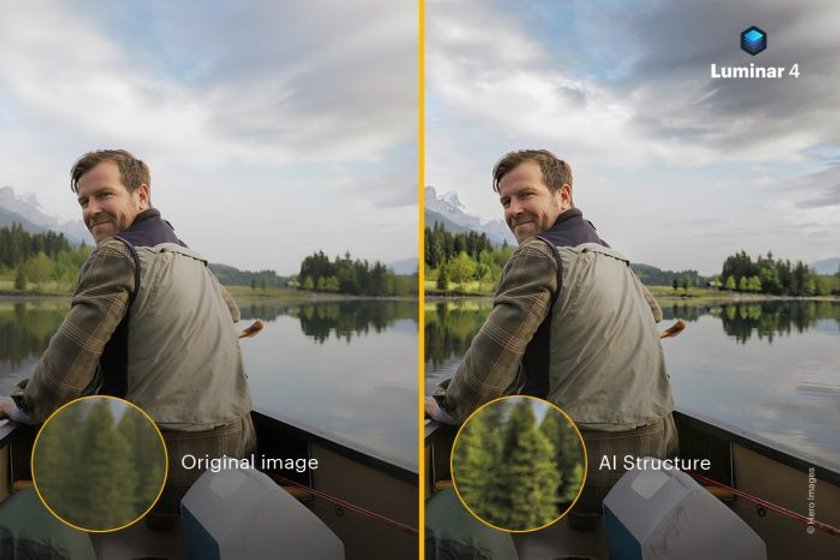 Luminar's new AI Structure Tool uses "content-aware" technology to determine which parts of the photo should be left out of the sharpening process, and which should be enhanced.
The result, is that your backgrounds are accentuated with added richness and definition, but your people and other vital subjects are not overprocessed. They'll still look natural, and you won't have to go in and try to fix problems and cover up artifacts.
And, as with any of Luminar's other slider-based tools, you have precise control over the entire effect, because you can apply as much or as little as needed for the look you're going for in your image.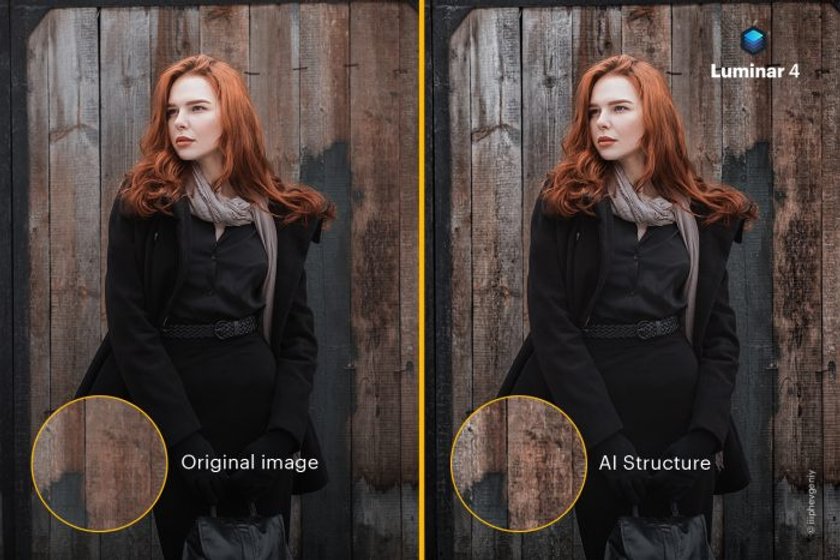 After you fix bump up the background, you can use the new AI Skin and Portrait Enhancer to refine the people in your shot. As with their other AI tools, these new additions use "Human-Aware" algorithms and adjustments to dramatically speed up the process of improving portraits.
These tools let you perform the exact same kinds of retouching functions that wedding and portrait photographers have been doing manually for years, but, in much less time.
Automatically removing slight skin blemishes, smoothing, and adding contrast to eyes and eyelashes, the AI Skin Enhancer lets you apply these corrections in a fraction of the time, and dial in the exact amount of adjustment to fit your image.
The AI Portrait Enhancer is an set of eight tools that allow you make a variety of adjustments and improve the overall look of your portraits with just a few sliders. Again, with customizable options like Face-Aware Lighting, Eye-Improvement, Eyebrows, Lips and Teeth Advancement, this lets you make the kinds of adjustment that studio and portrait photographers have been doing for years inside Photoshop.
Instead of having to resort to complicated selections, layers and masks, or outsourcing these task to outside retouching services, as many photographers do, these tools let you accomplish the tasks in seconds and potentially save you hours of extra work and money.
Apparently, these kinds of tools have been high on the list of requested features from Luminar users, so it's awesome to see the company respond with such useful additions to the software.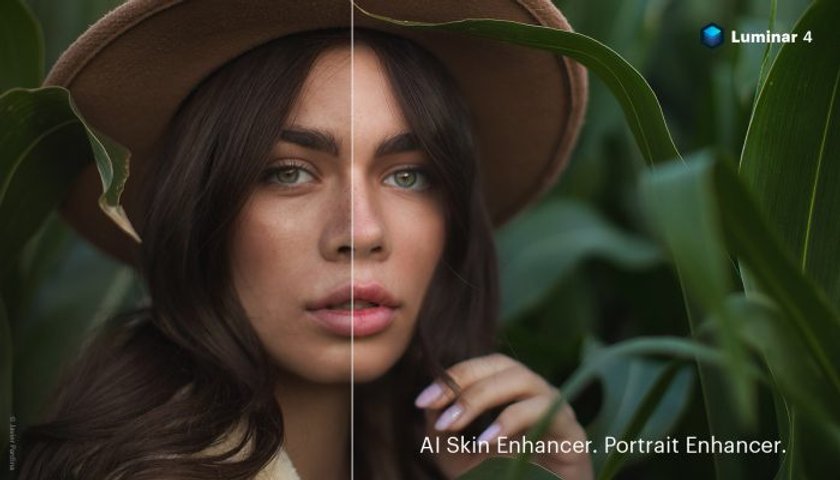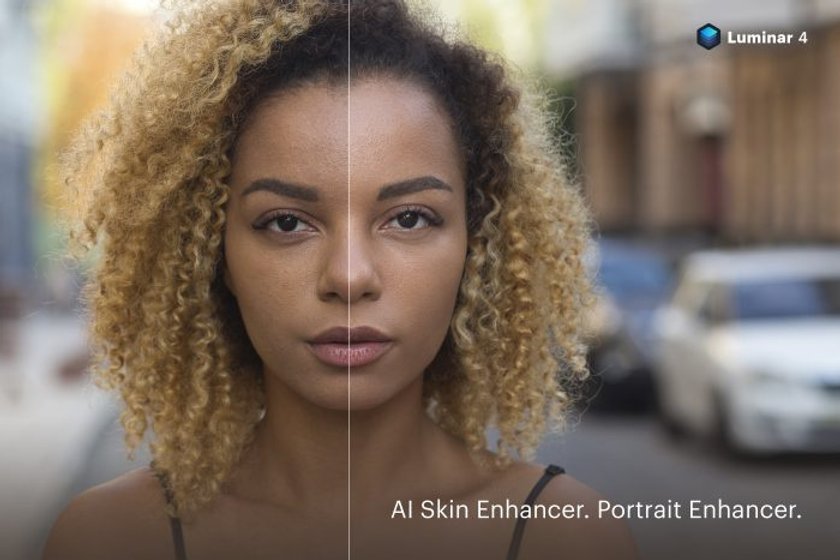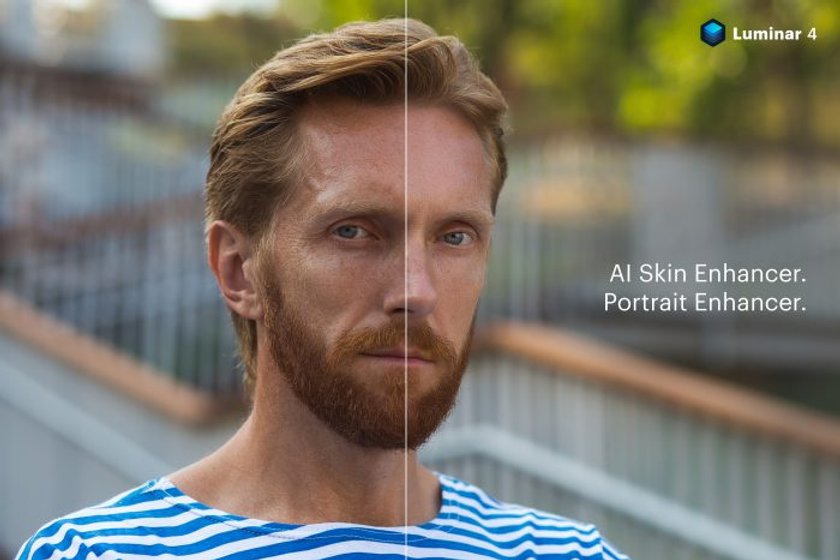 Ok, I'll say it right up front, this is usually not something I'm interested in doing. Replacing the sky in my photos is just not in my vernacular. However, I've have clients do it to my photos, and I know that there are a lot of photographers, both pro and amateur, who do this. The reality is that if you're trying to sell your photos, they need to look as good as possible, and sometime that means doing some major doctoring.
At any rate, the technology is pretty amazing. Luminar already has the AI Sky Enhancer Tool, which is pretty cool. I've used that one on numerous occasions. This just takes it one step further.
Let's say, for whatever reason, you do want to replace a sky. Normally, you'd have to draw a pretty complicated selection and mask the area. That takes time, and depending on how busy your foreground is, it might end up looking sloppy.
Then there's the matter of lighting. So you replace a drab sky with a brilliant sunset. Suddenly, you have a horrendously obvious mismatch of light between the sky and the foreground.
Luminar's new AI Sky Replacement doesn't just add in the new sky, it does a variety of complicated analyzation and under-the-hood refinement, including making the initial mask, detecting the horizon line, and using tools like Smart Selection, Luminosity Masking, Overlaying, Layers, Masking and Color Range to detect and correctly match the lighting on your scene.
It's even smart enough to match the depth of field, which makes it usable for a variety of situations and styles. The end result is a photo that looks remarkably accurate, and it only took you a couple of mouse clicks instead of hours of extra time that you don't have.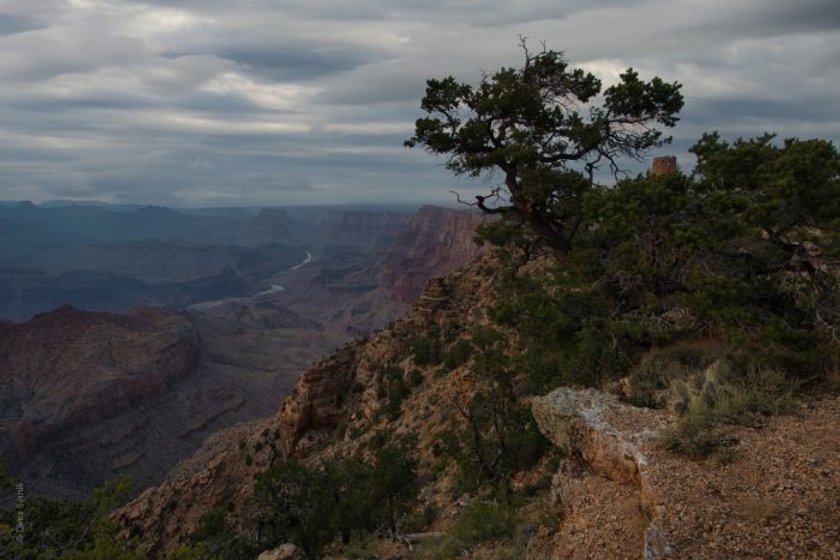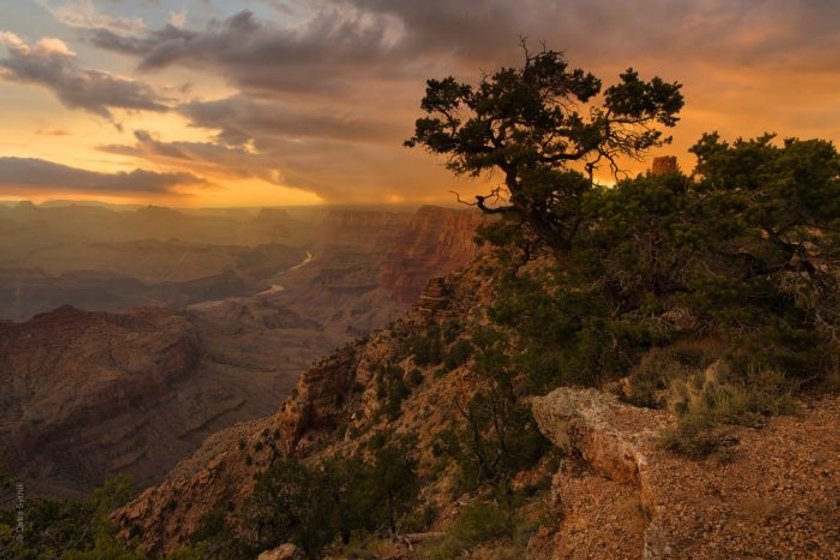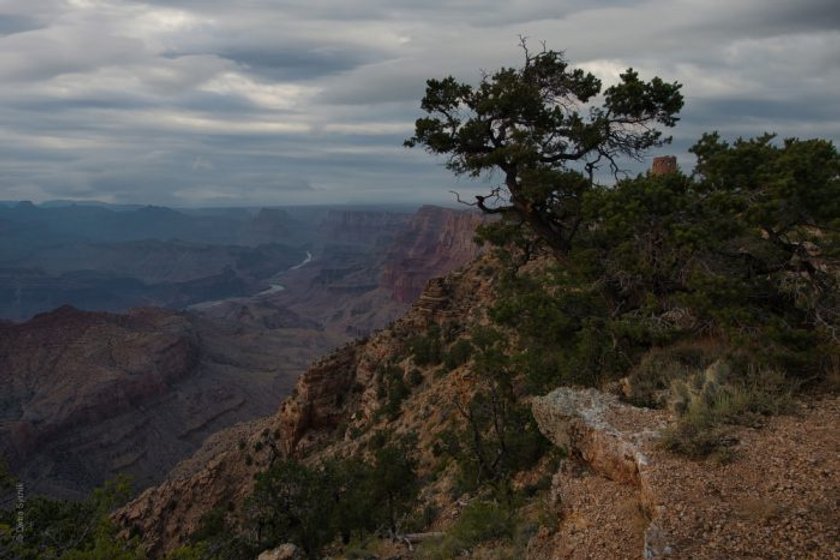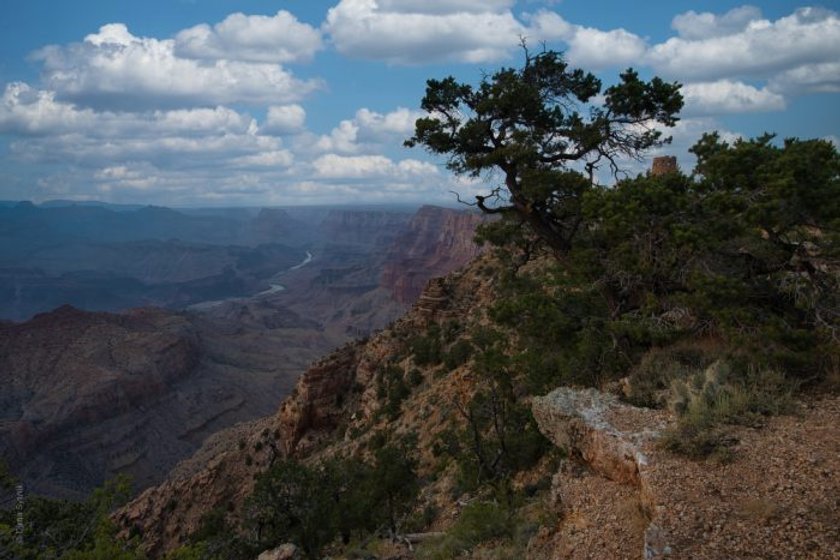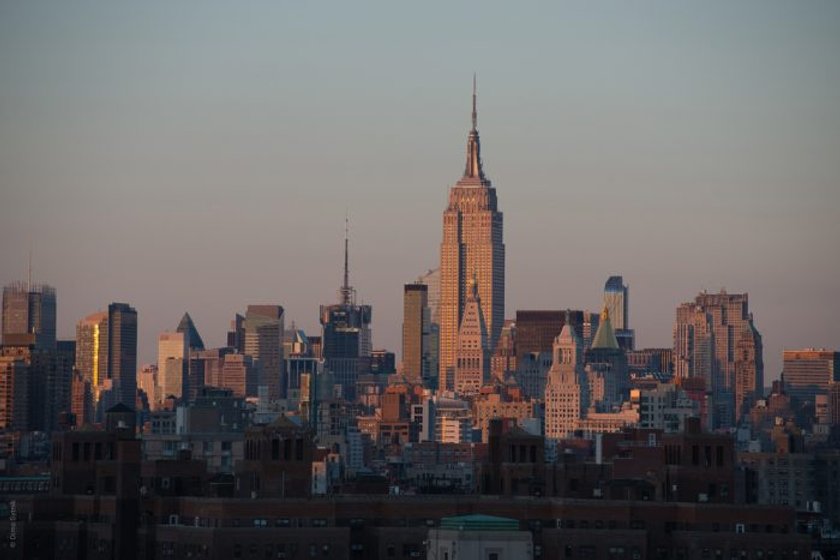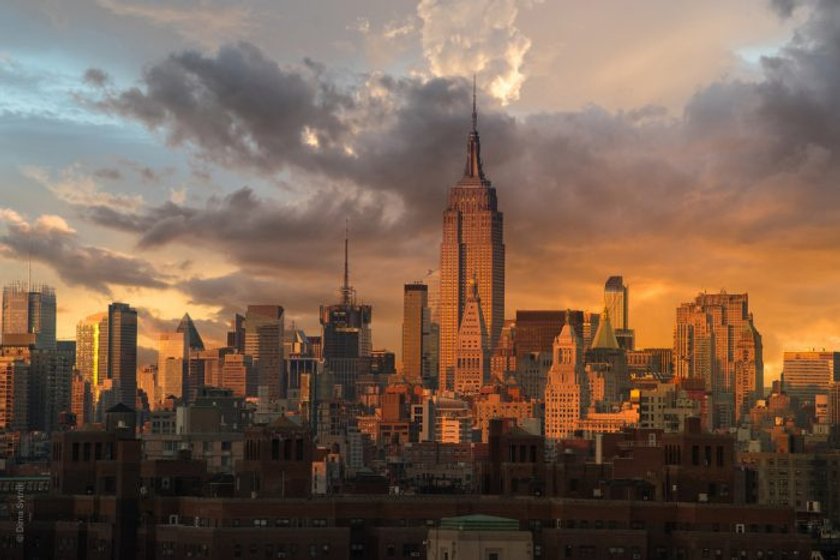 Artificial Intelligence and Machine Learning are nothing new, they've been around in photography for years. Back in the 90's when cameras start to get really smart, things like Matrix Metering used pre-programmed databases and algorithms that analyzed your scene and applied the best possible exposure. Continuous Autofocus does a similar thing, but with distance and movement.
Other types of creative software uses AI functions as well, and with excellent results. Take music software for instance:
I have a degree in recording engineer, so I know all about compression and equalization, but software presets that automatically apply the exact optimum amount of audio processing makes it really easy, and saves me a ton of time… time I can use to play more guitar or try to write more songs, instead of tweaking virtual knobs.
I'm the same way with photography these days. Even though I know how to work all those sliders in Lightroom and Photoshop, I love using the AI tools and the presets inside Luminar, which are called "Looks." They allow me to preview and apply the exact style to my image I'm going for and dial in great looking adjustments just a few brief seconds.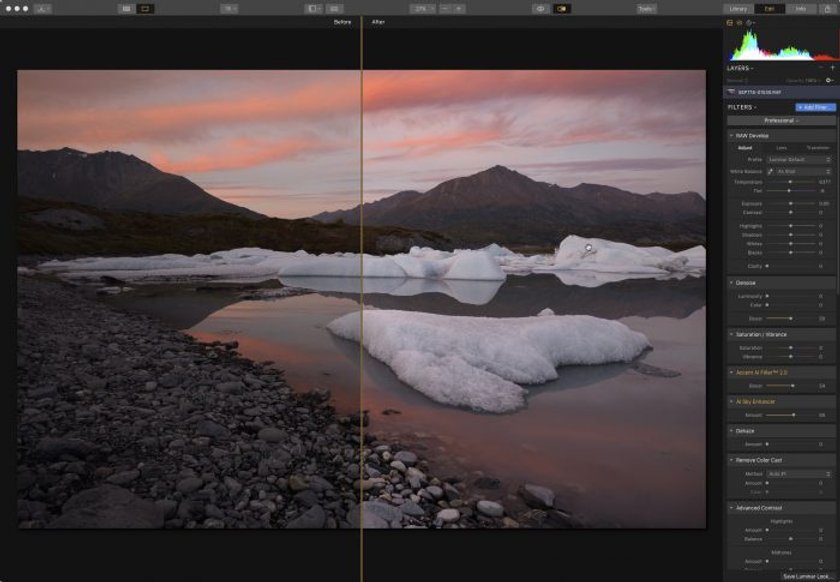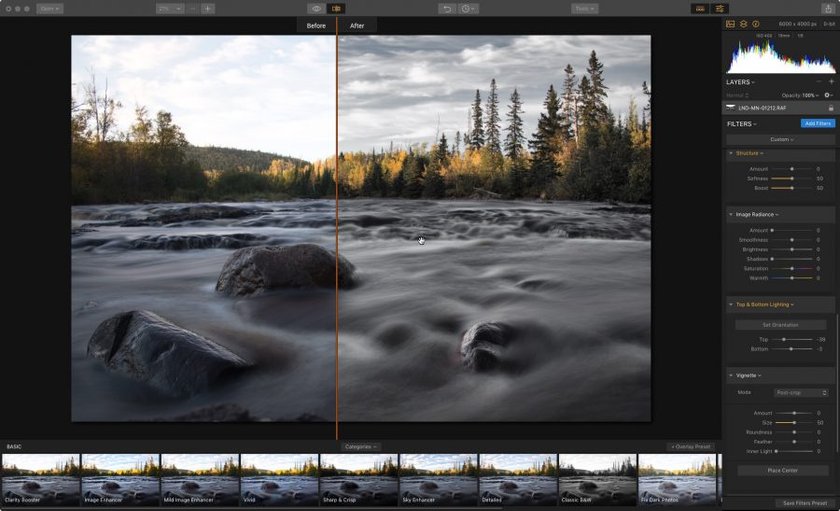 Luminar's whole approach from day one has been based the idea of making your photos look great, and letting you do it really fast. Given that most people would rather spend more time taking pictures than processing them, it's no surprise that Luminar has won numerous industry awards and has been embraced by over half million photographers.
Luminar 4 is due to be released this fall. It works as both a standalone program or as a plug-in for both Mac and PC: You can either use it with the Library module to organize your entire photo library, or use it inside Adobe Lightroom, Photoshop and Apple Photos. It works great either way.
If you order through this link, you'll get a special discounted price on either the new version, or the upgrade.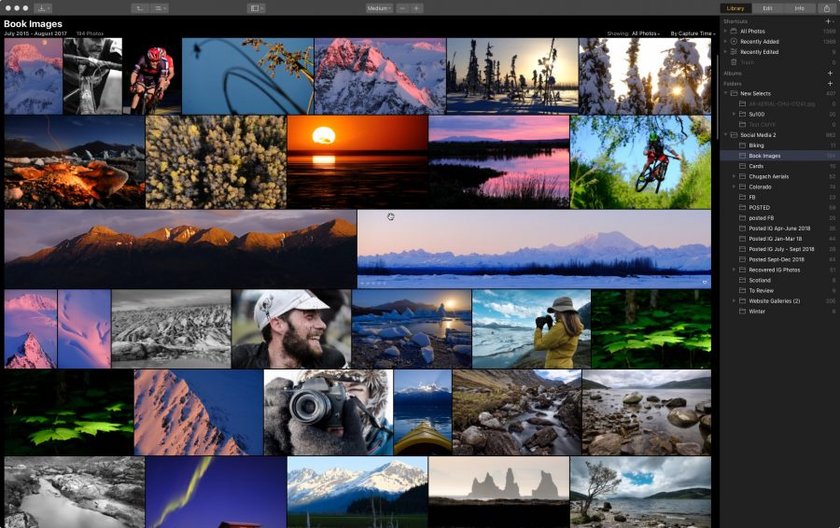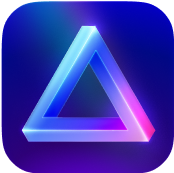 Advanced yet easy-to-use photo editor
view plans