I admit I'm a fan of the classic portrait. What that exactly means frankly depends on the shot.
I'll unabashedly admit I'm a fan of the classic portrait. What that exactly means frankly depends on the shot—it's one of those photos you either instantly know is a classic, or it grows on you. For example, this shot from my friend and RIT professor Dan Hughes looks like a classic: Great pose, good-looking model, clean post-processing, confident.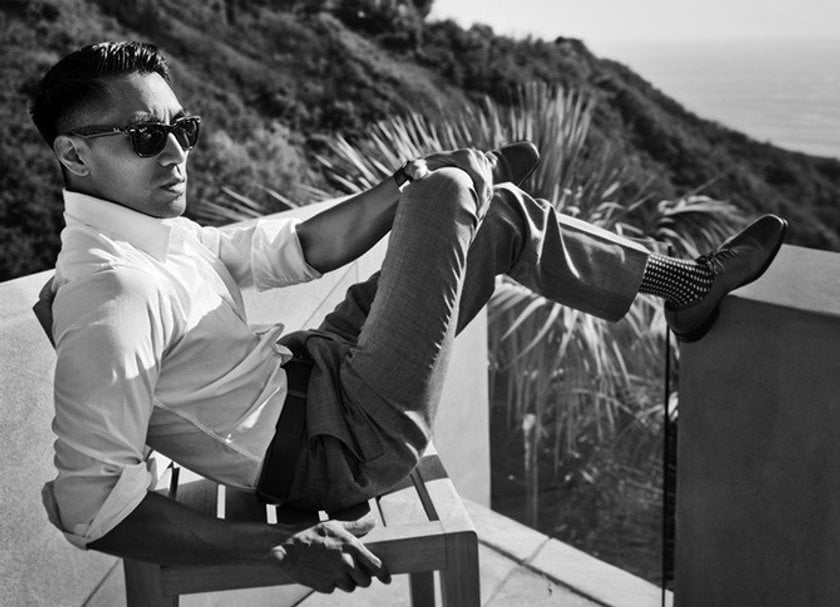 © Dan Hughes

Here's a shot of a Hollywood actress that also evokes a classic look emblematic of a nostalgic era. There's something that draws me to these photos - whether it feels like more of a candid "snapshot in time" preserved for the ages, or simply a great encounter with celebrity far beyond my station in life.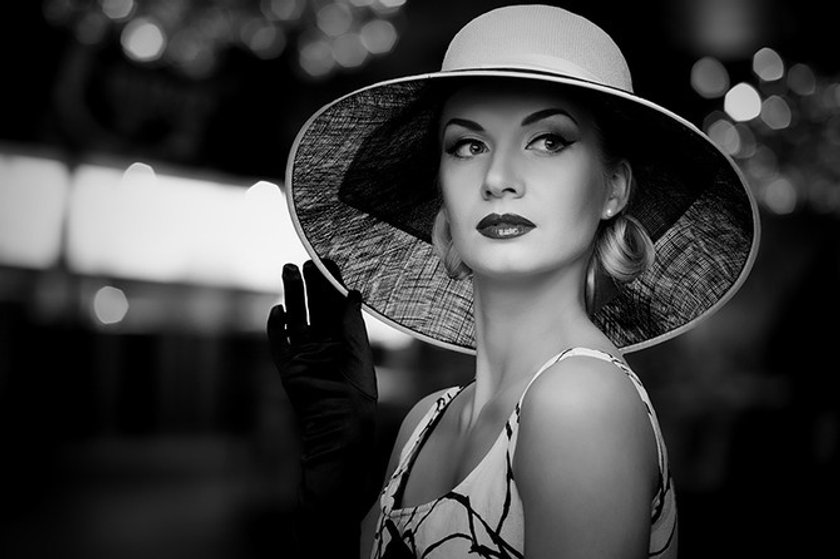 But.. can post-processing software help modern-age photos achieve that timelessness? Absolutely. I've found the one-click presets in Skylum's Tonality to be perfect for exploring classic looks, with the powerful controls found in the Adjust panel idea for achieving a final look. In this post, we'll look at creating a classic Sepia photo, a Film Noir image, and one that I think is the penultimate celebrity classic look.
SEPIA
A couple of years ago I was cast in a a film school movie as a western "bad guy" - while I died horribly in the final production, strapping a real six-shooter on my hip and firing it was super-cool. I thought it would make a great sepia photo. To create the final shot, I launched Tonality and did the following:
Chose Presets > Toning > Sepia
Moved to the Adjust panel and sharpened some features with Clarity
Split Toning: Dialed down the strength of the Sepia tone
Finish: Added a slight vignette to accentuate the gun
PARTY PORTRAIT
I think the trick here is picking a great image that will work to capture the vibe and energy of the event. In this photo, I chose an image of my friend Spike and I discussing the events of the day. I achieved this look using the Presets > Basic > Bright & Airy preset, and then moving to the Adjust panel to deepen the Vignette and add Lens Blur. Generally I'm happy w/ the shot, though it's pretty I have a "face for radio"! ;-)
HOLLYWOOD
To my creative eye, the image of the Hollywood starlet is softened by a glow and often has some film grain that lends a classic feel. This shot of my daughter Emily (certainly a starlet in the making) on vacation in Idyllwild, CA was achieved through these steps in Tonality:
Choose Presets > Portraits > Glamour
Adjust panel > increase Glow
Tone > adjust Exposure down, increase Contrast a tiny bit
Grain > modest level, 50
Vignette > Place Center & dial down Vignette to make the edges darker
I think it's a blast to recreate the classic looks of the past and hope that you will take time to experiment with the many, many styles that Tonality will let you achieve.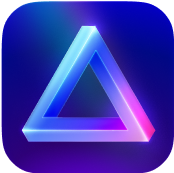 Advanced yet easy-to-use photo editor
view plans