No magic and no hidden secrets. We'll show you how to make awesome tilt-shift photos in a moment!
What is tilt shift photography? We will answer! 5 tips will change your photography workflow and will make it easy and fun! Read the tips, watch the videos and enjoy creating pieces of art on your own.
What is the tilt-shift effect?
The tilt-shift camera actually has the capability of two different types of motion: the rotation of the lens plane relative to the image plane and the movement of the lens parallel to the image plane.
Tilt is used to control perspective and the field that is in focus, the part of the image that remains sharp. The shift is needed to change the position of image objects without having to move the camera backward, for example, it is very useful to avoid the convergence of parallel lines when shooting tall buildings. Now you know what is tilt shift. The lenses installed in the device can be moved relative to the camera's sensor (focal length can be different).
You can get interesting effects for a photo by shifting and rotating the lenses. As a result, the photographer has more opportunities to make unusual shots. Also, images using the tilt-shift effect are photographs of real scenes and panoramas that look like miniature models. This can be achieved by using special lenses or simulated by using image editor tools. Therefore, the method of simulating depth of field in photo editors is called a fake tilt-shift effect because the photos used were not taken with the appropriate lens.
Ideas and Inspiration for Tilt-Shift Photography
The method involves shifting the optical axis of the lens relative to the camera body, the most common way to shoot tall buildings and objects, correcting perspective. Many brands make lenses that can optically achieve this effect. Photographers often get something similar to the tilt-shift lens effect by using photo editing tools. The latter, of course, is the easiest, but many want to learn how to make a city street look like a Lego miniature with proper camera work.
So how does this magic happen? There are a few specific tips - pick them up. In case you haven't discovered them yet, here are 5 extremely useful tilt-shift tricks:

TIP 1. Take photos from the top and the far side
Take photos from above, but not directly overhead. Most of the tutorials on how to do tilt-shift photography state that you should shoot from ground level as far above as possible, but not directly above your head. This rule with a high angle applies to all photographers, whether you are a beginner or a professional. You should not take the picture at the same level as the location of the subject, because with direct positioning you will not be able to maintain sufficient depth of field.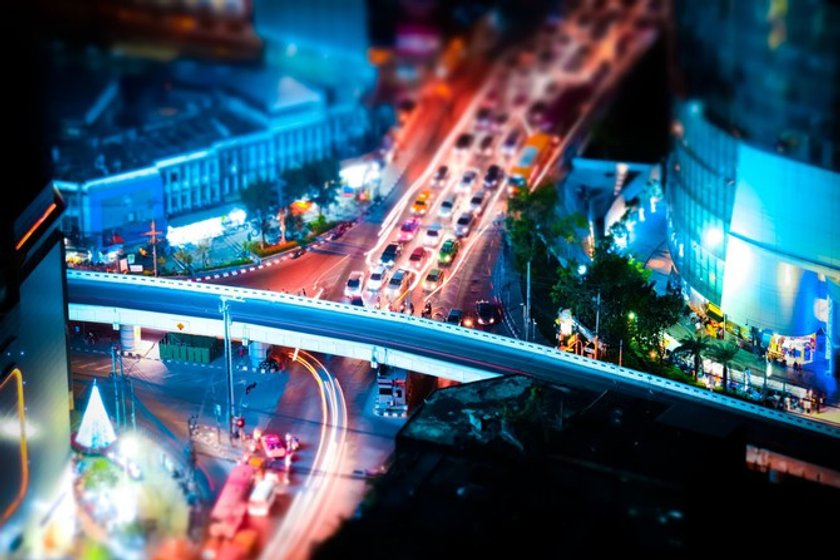 TIP 2. Focus on simple scenes
Choose a simple scene for tilt photography. It is usually better than a complicated one. If you have some experience with this kind of photography, you know that most miniatures are simple. For example, it's rare to find a densely built-up city block in a shot where you want to show a railroad.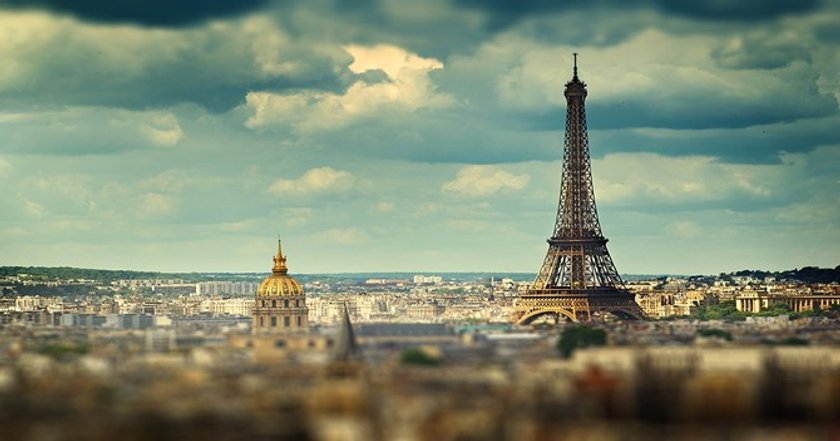 TIP 3. Good sharpness and lighting
Photo sharpness is a must. Good lighting usually requires too. In tilt-shift lens photography, there is always a central, or axial, element to be highlighted. To keep the image from being too blurry, make sure that the focus point is sharp enough. Properly adjusting the saturation settings can enrich the photo with an interesting effect - all the real objects will become more like beautiful toys.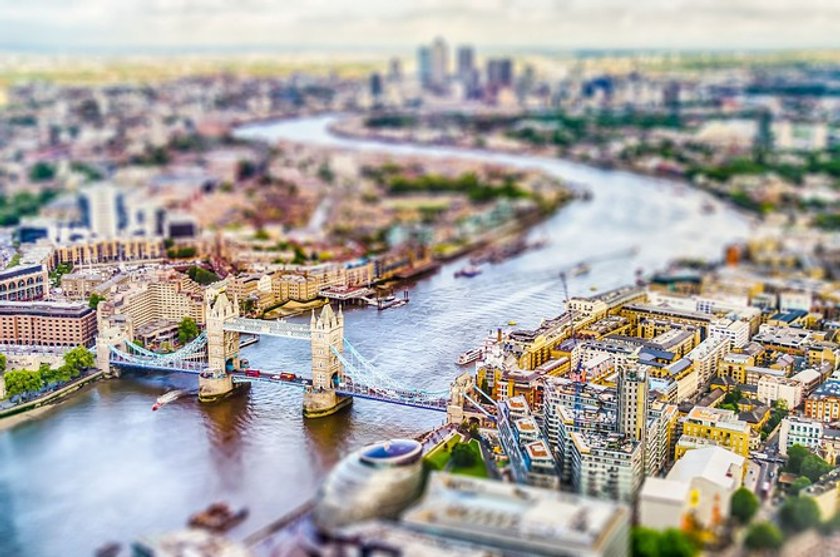 TIP 4. Miniature look
People in the scene need to be fairly obscure and small. If you want to practice creating tilt-shift photography, you have to make sure that the people in the frame look tiny. On models, they are always small, and undetailed, and this gives the overall scene a toy-like appearance. Also, adding people to tilted photography is a way of letting the audience appreciate the real scale of the picture.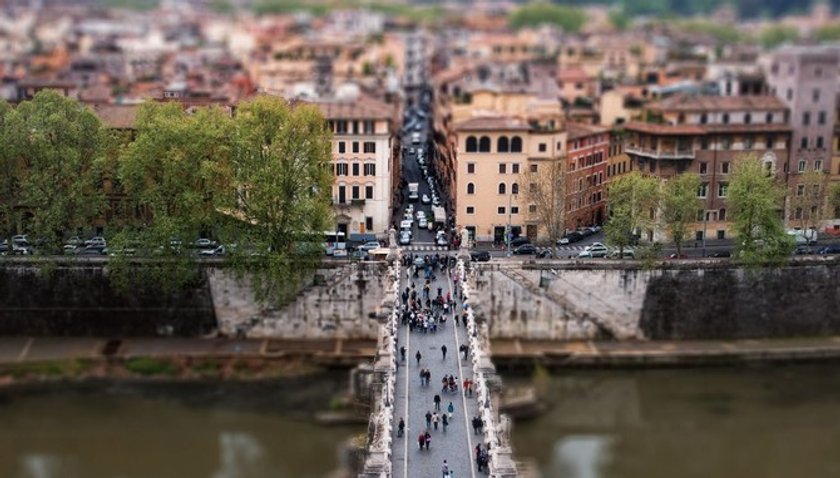 TIP 5. Professional filters & lens effects
Now you can get a special miniature effect without using professional lenses. Focus CK is one of the Creative Kit products, capable of creating a Tilt-Shift effect on any photo. Discover the videos to make your photos look even more fantastic! Also, with Luminar Neo presets, you'll be impressed by how easy it is to draw attention to the most important subjects in your tilt pictures, achieving perfect artistic expression. You can use this as standalone software and as a plug-in for Adobe Photoshop or Lightroom.
5 Beautiful Examples Of Tilt-Shift Photography
If you see before and after tilt shift photography, you will understand how much the perception of the same objects changes. We will now tell you how you can use this effect beautifully.
Architectural photography
To get rid of the unpleasant perspective distortion effect, to shoot very tall or long buildings with spires and several houses at different distances: all this is possible with tilt lens photography. Capturing the facades of buildings is also possible with tilt-shift lenses. It opens up a variety of possibilities for all kinds of architectural elements. The lens tilt and sharpness can already be adjusted correctly at the beginning.
Jewelry and accessories
The most important thing is that such equipment allows you to get the maximum clarity of the image. Objects become more realistic. For example, if you do tilt shift photography of brooches, they will be sharper, without distorted edges or stretched shadows. Such photos are more suitable for a catalog because they are more detailed and have fewer visual flaws.
Landscape photography
Regular camera equipment cannot make the whole picture as clear as possible. Even if you increase the aperture value as much as possible, some subjects will remain blurry. This will be especially visible when you zoom in. With the tilt photo lens, you can make any object you want sharp.
Food and cooking
A firm dessert can quickly turn into a shapeless mass, and a juicy steak will look dry and flat. But why take a tilt-shift when shooting food? You can put the emphasis on the food itself. In the end, only the important subject will be in focus and the rest will be out of focus.

Panorama
Why can a photograph of a real panorama look like a painted miniature scene from a cartoon? Artful faking of reality and tricks? The photographer's special magic in action? It's knowing how to handle the camera and create what's called a tilt scale.
Luminar Neo: tilt-shift effect in photo editing
Luminar Neo is a smart photo editing software that allows photography enthusiasts to express the beauty they envision with innovative tools driven by artificial intelligence. In Luminar Neo, you'll find powerful AI features that help you make the most of your post-production fixes, create tilt-shift photos with presets, and keep every moment looking its best.
To Sum Up
Once you've mastered all of the above techniques and practiced them, you can create breathtaking, mesmerizing shots. Try to practice all the tips about tilt shift photography yourself and the result will be convincing.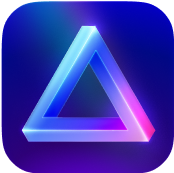 Advanced yet easy-to-use photo editor
view plans