Witches, goblins, carved pumpkins to herald the night and ghosts flying all about!
Witches, goblins, cauldron's of boiling liquid, carved pumpkins to herald the night and ghosts flying all about. Yep, it's Halloween time again, one of our favorite holidays here at Skylum. And whether you're a fan of "It's the Great Pumpkin, Charlie Brown" or "Poltergeist," or lean more towards "Silence of the Lambs" or "Saw", it's a great time to check out our special Halloween bonus!To celebrate the spooky season, this year we got together with our friends at Photobacks. They make image enhancement products such as textures, digital backdrops and much more. We asked them to put together a fantastic collection of Halloween-themed textures for Tonality and Creative Kit users.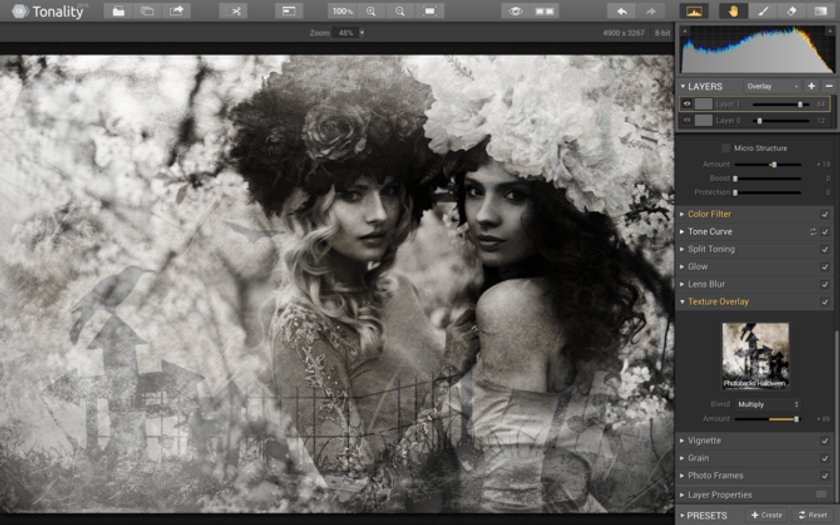 Check these simple step by step instructions
Download the Halloween texture pack.
Double-click on the texture .zip file to decompress the texture files.
Launch Tonality, Tonality CK (Pro).
Open an image to which you'd like to apply a texture.
Scroll down to the Texture Overlay panel.
Click on the Select Texture thumbnail to pop-out the default textures panel.
Click on the Load Custom Texture button.
Navigate to the folder you downloaded your Halloween textures and select the one you'd like to use.
It will automatically be loaded.
By default the texture is not visible on your image until you increase the Amount slider. Moving the slider to the right increases the amount of the texture shown from 0% to 100%. Experiment with what amount looks best for your image. We recommend that you add textures to a separate Layer, so click the "+" symbol at the top of the Adjust panel.
We'd love to see your Halloween photos made with Tonality. Show them in Skylum Photography Group.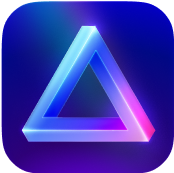 Advanced yet easy-to-use photo editor
view plans