Hello, hello! We're thrilled to have you as a reader of our comprehensive review of Adobe Lightroom. But before we dive into this topic in more detail, let us introduce you to another photo editor—Luminar Neo.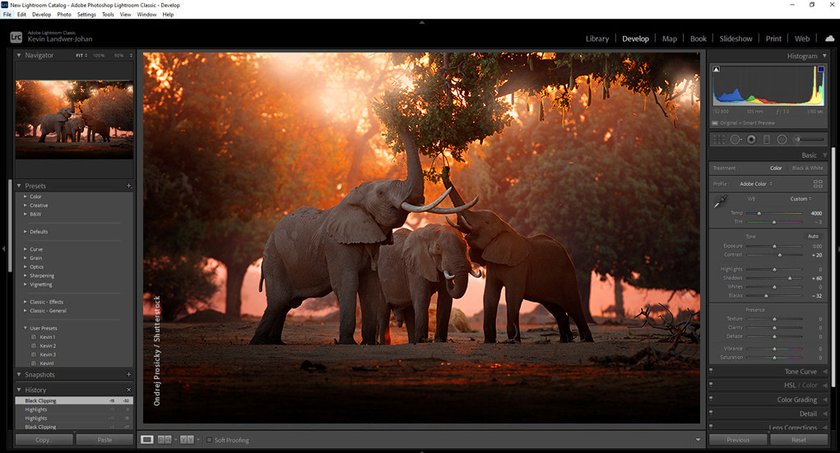 Have you been searching for a user-friendly program equipped with powerful photo editing tools? Well, then Luminar Neo, with its extensive selection of AI-powered features and intuitive interface, might be just what you need! You can see for yourself right now.
A 7-day Free Trial of Luminar Neo with No Obligation
Get it now!
Okay, now let's get back to the review itself. First, as is customary, let's weigh the pros and cons of using Lightroom. We will try to describe the main points as honestly and briefly as possible.
Pros and Cons of Using Lightroom
✅ Pros

❌ Cons

Quick editing and organization of multiple photos
Safe editing without altering original images
Easy photo management with various organizational tools
Enhanced editing control for RAW images
Real-time photo viewing with tethered shooting
Fast style application with presets

Monthly or yearly subscription fees
Limited advanced retouching tools
Slow performance with large photo collections
Steep learning curve for beginners
Growing catalog size consumes disk space
No support for layer-based editing
And What About the User Experience?
Information from our editorial team is certainly good and useful, but let's take a look at the feedback from real-life users. What do they have to say about using Lightroom? Check out the Adobe Lightroom reviews below
| | | |
| --- | --- | --- |
| Positive | Neutral | Negative |
| I like being able to pop it open and edit my photos quickly and efficiently, without having to go into too much fine detail. I wish I'd had something similar to this when I first started my photography.Verified User in Hospitality | I like how easy it is to use. It has everything I need to process my imagesJason S. | The main downside of this program is that it is based on a subscription model, so unfortunately not only do you have to pay, but you have to give money each month vs paying a one time free to use it indefinitely.Michele D. |
| I love being able to manage my RAW files and edit them without losing the quality of the images in one place. I use it often with Adobe Capture and Illustrator, which give me extra control to get better results.Siddhartha K. | The integration of all of the Adobe products saves an enormous amount of time when editing projects.Verified User in Photography | Lightroom has a wide range of features and tools, which can make it overwhelming for beginners. The learning curve can be steep, and it may take some time to master all the functionalities.Achuthan R. |
| Adobe Photoshop Lightroom is a very lightweight and feature-rich image-processing and editing software application that helps you to edit your photo & videos with the help of many editing tools such as retouch, tilt shift, cropping, and applying frames & unique filters for pictures and videos. I like this editing software so much, and I use it occasionally for editing my photos and small vlogs.Gopal T. | Simple & easy to edit images , supported on different platforms windows,macos,andriod,IOS etc , personally i like the editing functions which is white balace,presence,tone effects ,lens correction etc.SAIF K. | I dislike that Photoshop Lightroom is not very straightforward as to how to get to the tools quickly and easily. The UI experience is not the best, but it keeps improving. The lack of AI-powered tools.Verified User in Consumer Services |
| Easy for the editing ,no any issue for editing and faster process to edit any photo, Enhance any photo quality with using adobe photoshop lightroom.Faster process to save photo on galleryHARSHAL S. | The most helpful think I find about Adobe Photoshop Lightroom is how easy it is to edit, crop and photoshop my pictures. I'm not a professional but this makes my pictures looks amazing.Michelle S. | I definitely think the one thing that makes Lightroom different from Photoshop is the ability to create collages/layer images. I definitely think this feature would make Lightroom more accessible and better because it allows for further creativity than just editing one image.Verified User in Arts and Crafts |
| | | The biggest disappointment that I have found with Addobe Photoshop Lightroom would be that you are unable to edit the original image. The program makes a copy and then you can edit. This stores too many pictures on my hard drive. I prefer to edit the original to keep the flow of my albums going.Barbara L. |
So, we have read the reviews of Adobe Lightroom. Now let's move on to the next important section:
How Much Does Lightroom Cost?
This question cannot be answered in one sentence. Lightroom, like most modern photo editors, offers different types of subscriptions.
We've summarized them in a brief overview. You just need to familiarize yourself with Adobe Lightroom price and see if something from it suits you:
Basic Plan
Price: $9.99/month

What it offers: Lightroom software and 1TB of online storage.
Photography Plan
Price: $9.99/month

What it offers: Lightroom, Photoshop, and Lightroom Classic with 20GB of cloud storage.

Additional Storage: 1TB storage can be added for an extra $10/month.
Creative Cloud Subscription
Price: $52.99/month

What it offers: Access to all Adobe apps including Lightroom and Photoshop with 100GB cloud storage.

Additional Storage: Can upgrade to 1TB for an extra $9.99/month.
It's also important to note that all these plans come with Adobe Portfolio, your personal platform to create a stunning online gallery of your photography work, and share it with the world in a polished, professional style.
The only possible drawback is that Lightroom doesn't offer a one-time purchase option, like Luminar Neo. And also that the price may be a bit higher than other programs. But it depends on whether you're willing to pay more for a tool for professional photographers.
Is There a Free Version?
If you generally like the functionality of this program but aren't ready to make a purchase right away, then yes, good news. You can try Adobe Lightroom for free.
New customers can experience the powerful photo editing and organization tools of Adobe Lightroom with a full-featured seven-day free trial. This trial includes all features and updates in the latest version, allowing users to thoroughly test the software and determine if it meets their needs.
However, it's important to note that if you don't cancel before the end of the seven-day trial period, your trial will automatically convert to a paid Creative Cloud membership. If you don't want to continue with the paid membership, ensure you cancel within the trial period.
This free trial is a risk-free way to assess the capabilities of Adobe Lightroom, making it easier for photographers and enthusiasts to decide if it's the right tool for their photo editing and management requirements.
And while you're exploring software options, consider trying the free trial of Luminar Neo as well. It's packed with unique features, like single-click sky replacement and sun ray addition, as well as AI-powered background and object removal. You might just find it's a great Lightroom alternative, or the perfect complement to it!
DOWNLOAD LUMINAR NEO AND GET A 7-DAY FREE TRIAL
I'M IN!
Well, purchases and free trials are all good, but is seven days enough time to get familiar with all the essential tools and successfully edit at least one photo? What we're getting at is that Lightroom's interface is worth discussing in terms of usability and user experience. So, let's dive into it!
A few words about Lightroom Interface
Adobe Lightroom is designed for professional photographers, offering a suite of powerful tools for efficient photo editing and management. The software's interface is organized into modules, each dedicated to a specific task such as Library, Develop, Print, and Web. This modular approach offers a streamlined workflow that can greatly increase productivity.
Also, Lightroom's interface features essential tools like histograms, tone curves, and adjustment sliders, which may seem overwhelming to newcomers. However, with continuous practice, you'll appreciate the software's flexibility and efficiency.
It's crucial to note that using Lightroom effectively requires some prior knowledge. A fundamental understanding of photographic concepts like exposure, contrast, and color balance is essential to fully harness the power of Lightroom's editing capabilities. As such, it's ideal for professional photographers or photography enthusiasts with a firm grasp of these concepts.
Luminar Neo—Your Easy-to-Use Lightroom Alternative
If you're not a professional photographer or you're not keen on navigating the complexities of Lightroom, Luminar Neo is an excellent alternative. It offers powerful editing tools in a user-friendly interface, making it a great choice for those who want high-quality results without the steep learning curve.
One of Luminar Neo's standout features is its AI-powered editing tools, which automatically analyze photos and make smart adjustments to exposure, color balance, and details. This reduces the time and effort required to enhance images. Additionally, the software's AI capabilities extend to object removal and sky replacement, enabling professional-level edits with just a few clicks. Basic photo editing tools are also available.
The most important thing is that all these features are intuitively understandable, minimizing the learning curve for beginners. The software offers customizable workspaces that cater to different editing needs, along with helpful tutorials and tooltips to guide users through the editing process.
WANT TO TRY LUMINAR NEO YOURSELF?
TAP TO VIEW PLANS
Conclusion
And so, we've reached the conclusion of our comprehensive review of Lightroom. We hope that the insights and information we've shared have been valuable, helping you form a more informed perspective on whether this software aligns with your needs and objectives.
The decision to use Lightroom, or any other photo editing software for that matter, depends largely on your level of photography, your desires, and your ultimate goals. So, it's important to start with a clear sense of your needs and then evaluate if Lightroom's features and functionalities align with them.
As an alternative, we've also presented you with Luminar Neo, an AI-powered photo editor that offers maximum creativity with minimum effort. It's a great option for those who prefer a more intuitive interface with powerful editing capabilities.
Ultimately, the choice between Lightroom and Luminar Neo, or any other photo editing software, is yours to make. Weigh your options, consider your needs, and select the tool that will best serve you on your journey to creating perfect photos.
Have you tried both tools? We'd love to hear about your experiences and any tips you have for getting the most out of your photo editing software. Good luck, and happy editing!
LUMINAR NEO—YOUR GO-TO PHOTO EDITING TOOL
EXPLORE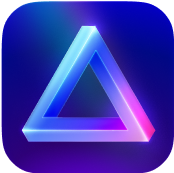 Advanced yet easy-to-use photo editor
view plans