Expand the default features of LR 4 to enhance and improve your photos.
Lightroom 4 is one of the most popular applications for storing and arranging your image files. It supports third-party plugins for enhancing and improving your pictures.
Primary Features of Lightroom 4
Library allows you to easily search and navigate through huge collections of your photos.
Batch Processing tools let you work with tens, hundreds, or even thousands of your photos. Enjoy the process of shooting and let Lightroom 4 arrange your masterpieces.
RAW support gives you more artistic freedom and saves you time when converting photo files into other formats.
Develop Mode offers you basic tools for enhancing your pictures. Use third-party plugins for more advanced processing.
What are the Best Lightroom 4 Plugins?
For Digital Noise Reduction
Noiseless CK removes harsh details and lets the photo look smooth and sharp at the same time. Select one-click presets ranging from the slightest to the most extreme reduction strength.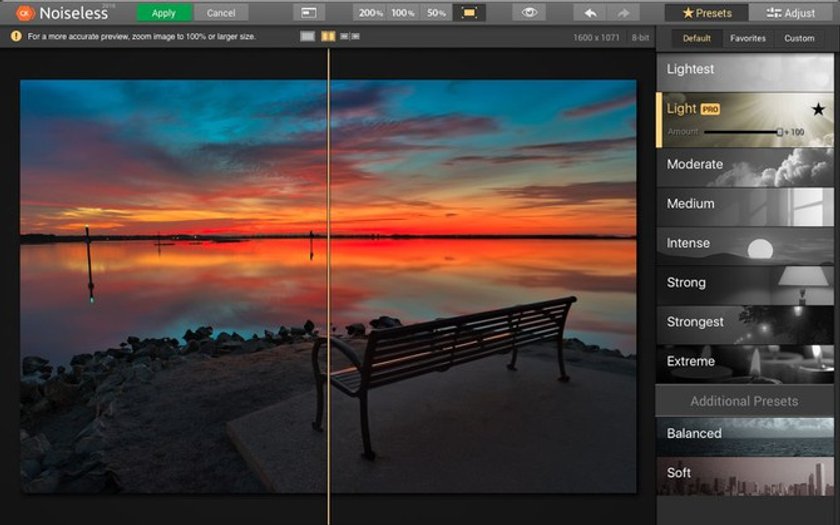 For Lens and Blur Adjustments
Focus CK gives you presets for concentrating on the essential elements of the scene using photo blur. Use a custom mode for selective editing.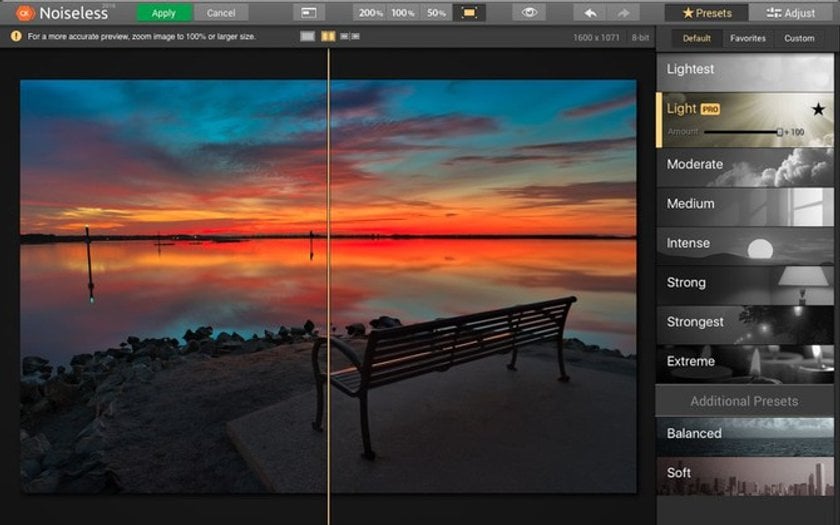 For Black and White Photography
Tonality CK gives you powerful controls for enhancing B&W photos. You can edit the color temperature, tone, contrast, structure, and details of the image as well as apply film grain, texture and photo frames.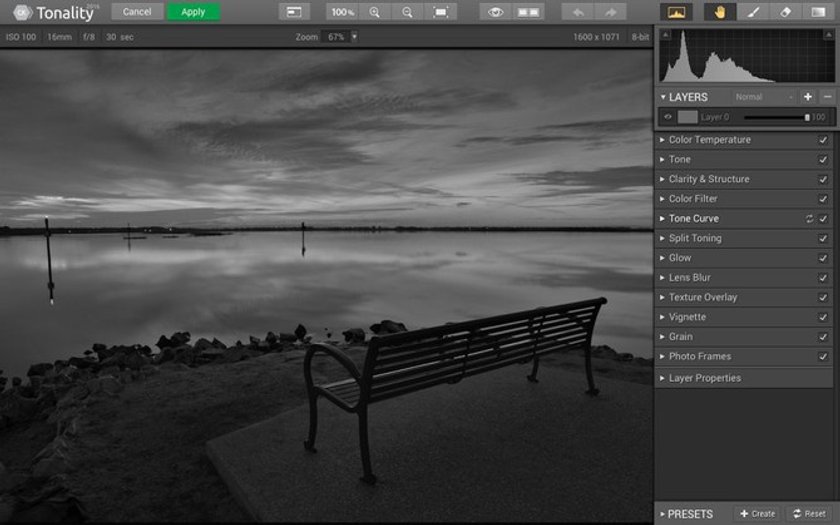 For Quick, Professional Creative Processing
FX Photo Studio gives you hundreds of one-click presets for a wide range of styling choices. You can also "roll the dice" let the software randomly select the best preset for your photo.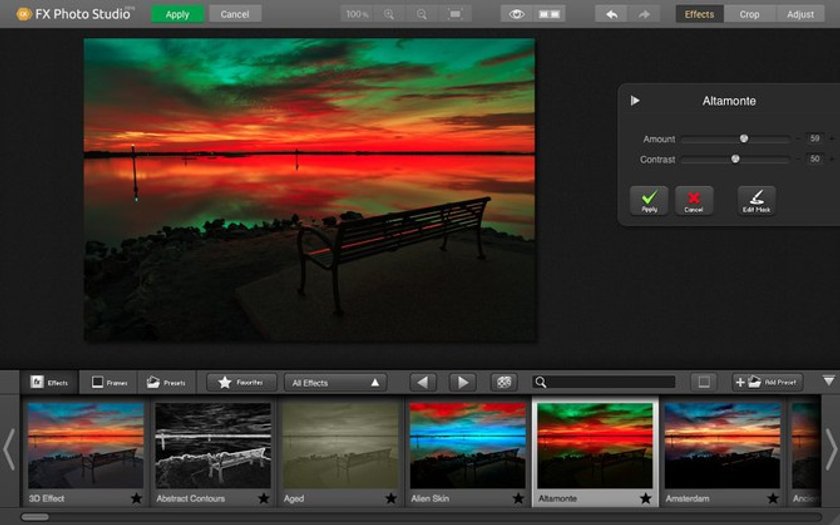 For Erasing Unwanted Objects
Snapheal CK is a magical tool for removing unnecessary elements in your photos and also includes powerful retouching brushes. Simply mark what you want removed and click the "Erase" button.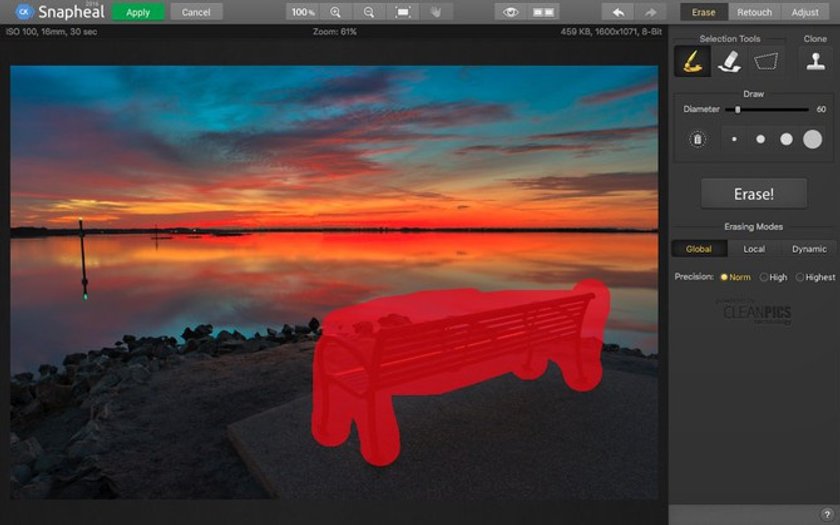 For Advanced Enhancement
Intensify CK reveals the details in your photos, bringing out colors and atmosphere of any scene. Pale and dull photos turn into bright and colorful images. A huge number of one-click presets let you instantly apply styles, while powerful adjustment controls give you unlimited flexibility to make images truly in your own style.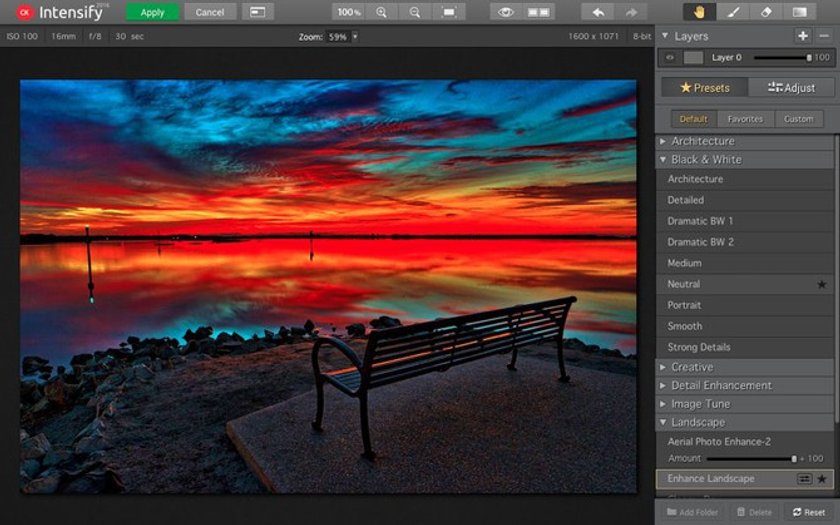 Download and Installation:
Download Creative Kit or a single product
Install the application(s)
Launch the application(s)
In the upper left corner, click on the name of the app
Click "Install Plugins"
Click "Install" next to Lightroom
Click "Done"
Editing and Saving:
Launch Lightroom
Click "File" - "Import Photos and Video" - choose the folders
Click on the photo
Right click - "Edit in" - Choose the app
or "File" - "Plug-in Extras" - "Transfer to … the app", choose what to edit: "Edit a Copy with Lightroom adjusters" or "Edit a Copy", or "Edit Original" and click "Apply".
Edit Your Photos with One-click Plugins
Creative Kit Lightroom plugins can easily be used within your photographic editing workflow. Add them and enjoy one-click access to create new masterpieces in your own vision. You are free to adjust colors, tones, structure, heal imperfections, and manipulate all controls with just a few clicks. Add Creative Kit plugins to your workflow to fix and enhance your photographs quickly and easily. Download Creative Kit now!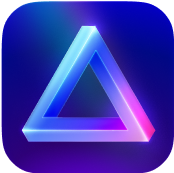 Advanced yet easy-to-use photo editor
view plans