It's easy to fall in love with HDR photography - but HDR merging can be rather difficult for beginners. But with the right app, you'll be able to master HDR with no problems.
Photography, as any serious photographer will tell you, is much more than just the image you take from your camera. There are many techniques you should know about and learn in order to produce the perfect image in any given situation. One of the most important types of photography you need to know about, especially if you are a landscape photographer, is HDR photography.
An Introduction to HDR Photography
HDR, or High Dynamic Range, photography essentially allows you to capture more dynamic range in your images. A camera's dynamic range is determined by how much detail it can capture from the extreme light and extreme dark parts of an image. For example, if you take a photo and see that the sky is completely washed out and almost white, it means that your camera's dynamic range has been exceeded. Similarly, on the other end of the spectrum, parts of your images may come out completely black and void of detail if your camera sensor does not have enough dynamic range.
This is where HDR photography comes in. It is a technique in photography where you take multiple images at different exposure levels (to capture detail both in the light parts of the scene and the darker ones) and then stack them together to merge into one final photo. This photo will have much better dynamic range than the individual ones.
Some cameras have HDR capabilities built into them, but if you are new to this kind of photography and want to learn how the process works, here are some of the best HDR processing programs that you can use:
Aurora HDR is the hdr software created by Macphun, and is available for Mac only. This is one of the best options for experimenting with HDR photography if you are a beginner. Boasting a host of impressive features that let you blend multiple photos together to get the best exposure, Aurora HDR can also handle individual images very well too. It produces very natural results without over-processing the photos in any way, and can be had for just $99.
For someone just getting their feet wet with the idea of HDR photography, spending a lot of money might not be very suitable. In that case, try EasyHDR. It is an inexpensive software that you can download on both Windows and Mac systems for just $30. EasyHDR has a simple to use interface that you can get accustomed to very easily, and is a very popular HDR image processing option among beginners.
Photomatix Pro is one of the most well-known HDR image processing engines because of its excellent collection of features. You can take advantage of multiple types of tone mapping to get exactly the kind of look you want from your photos. Photomatix Pro can be installed on both Mac and Windows computers, making it one of the top choices for photographers who want a little more manual control over their HDR images.
If you are a beginner photographer and want to practice landscape or architectural photography, then learning a little more about HDR photography should be a priority for you. Luckily, the software programs mentioned here make it very easy for anyone to get started with the creation of HDR images.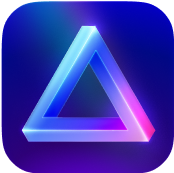 Advanced yet easy-to-use photo editor
view plans