Portrait photography has always been a cherished form of artistic expression. It is the art of capturing a face, a story, emotions, and personality in a single frame. That is why photographers need to expand their knowledge base on how to edit photos to look like portrait mode, and we will help you with it.
In the dynamic world of photography, capturing the essence and beauty of a portrait is an art that continuously evolves. Photographers now have a powerful ally - Artificial Intelligence- thanks to the incredible technological advancements. This article will explore the fascinating realm of editing portrait photos with AI, using the remarkable tools available in the modern photo editing software market.

The right editing tools can reveal hidden nuances, add vibrancy, and enhance every detail, ensuring your portraits are stunning. One such tool is Adobe Lightroom (often called just Lightroom) — a commonly known name in photo editing software for hobbyists and professional photographers.
Adobe Lightroom has an impressive range of editing capabilities for portrait retouching; we will observe them in detail. But why limit yourself to only one editing software, no matter how great it is? Adobe Lightroom is compatible with numerous plugins that can be easily incorporated into the software's workflow, and one of such plugins is Luminar Neo.
Luminar Neo, developed by Skylum, is a revolutionary photo editing software that harnesses the power of Artificial Intelligence to simplify and supercharge the editing process. It seamlessly integrates with Adobe Lightroom, making it the perfect companion for photographers seeking to enhance their portrait editing game.
Grab your camera, and let's start our journey to remarkable portraits!
How To Edit Portrait Photos In Adobe Lightroom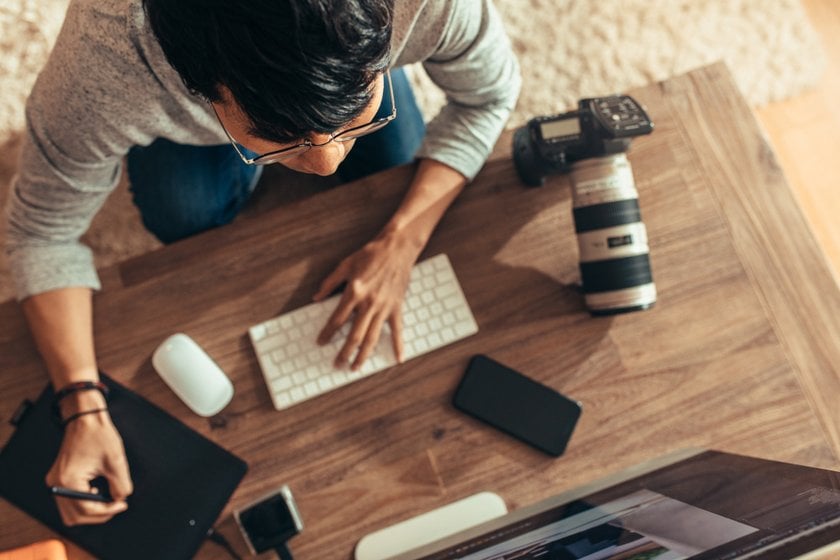 As we embark on our journey to elevate your portrait photography game, we will begin with the essentials of portrait photo editing in Adobe Lightroom.
Getting Started
Importing Your Photos
Launch Adobe Lightroom and import your portrait photos to begin your editing journey. Organization is key, and Lightroom's cataloging system ensures your images are easy to find and manage.
Understanding Develop Module
Familiarize yourself with the various panels, such as Basic, Tone Curve, and HSL/Color, as these will be your companions throughout the editing process.
Raw vs. JPEG
RAW files are the unprocessed files that provide greater latitude for editing. They allow you to bring out details in highlights and shadows. However, Lightroom can also handle JPEGs, which are often used for convenience.
Basic Adjustments
Exposure and White Balance
Start with fundamental adjustments like exposure and white balance. Correcting exposure makes you sure that there is enough light on your portrait while adjusting white balance helps you to maintain accurate colors.
Contrast and Clarity
Add depth and definition to your portrait by tweaking contrast and clarity. These adjustments make your subject pop out, and it immediately becomes the main focus of your audience's attention.
Cropping and Straightening
Crop and straighten your image to focus on the subject so nothing will ever distract the viewers from the story the portrait will tell them.
Skin Retouching
Portrait photography editing only makes sense with skin retouching. Lightroom's adjustment brushes and the spot removal tool allow you to smoothen skin imperfections and create flawless, natural-looking results.
Color Enhancements
Vibrance and Saturation
Enhance the vibrancy and saturation of the colors of your portrait if you want to make them more appealing and impactful.
HSL/Color Grading
Fine-tune individual colors using the HSL (Hue, Saturation, and Luminance) panel, or try the new Color Grading tool to stylize your photo and evoke specific emotions.
Split Toning
Split toning adds warmth or coolness to your images by adjusting the balance between the highlights and shadows, creating a unique mood.
By mastering these fundamental techniques, you are well on your way to turning ordinary portraits into extraordinary works of art. But we have only scratched the surface. In the next section, we will explore the power of Luminar Neo as a plugin for Adobe Lightroom, which can take your portrait photo editing to a whole new level, making your subjects truly shine.
Elevating Portraits with Luminar Neo

Luminar Neo has an array of AI-powered tools that can detect and enhance every element of your portrait. From AI Skin, which beautifully retouches skin, to AI photo editor, which accentuates facial features, it is a one-stop-shop for all things portrait. These features can automatically and intelligently retouch skin, remove blemishes, and enhance the details of the model's face.
The beauty of Luminar Neo is that it seamlessly integrates with Adobe Lightroom. With a few clicks, you can launch Luminar Neo as a plugin within Lightroom, allowing you to harness the power of AI while still having the convenience of Lightroom's organizational capabilities.
Luminar Neo offers an array of portrait styles that can easily transform the mood of your image within a few clicks. Whether you want a classic black-and-white look or a vibrant and colorful style, a wide range of included presets can give you room for creative experiments and save time.
With a Background Replacement tool, you can easily replace the background of your portrait to transport your subject to a completely different world or enhance the existing scene. Bokeh AI adds this artistic touch to your portraits, making your subject stand out on a dreamy, blurred background.
You can enhance and refine every photo aspect, from sharpening details to boosting dynamic range and adding structure, all with intelligent AI that ensures your portraits look stunningly real. For those with a large volume of portraits to edit, Luminar Neo can batch-process photos, saving you precious time and ensuring consistency across your portfolio.
We've listed a few tools as examples that may become your favorites for routine editing. But Luminar offers a much larger set of features for almost any task. Therefore, try, experiment, and combine different products, filters, and AI assistants to achieve the best result in portrait editing. AI-driven enhancements and creative possibilities know no limits, so embrace the plethora of opportunities artificial intelligence can give you to make your portraits outstanding!
Unleash Your Creative Potential with Luminar Neo
View Plans
Bottom Line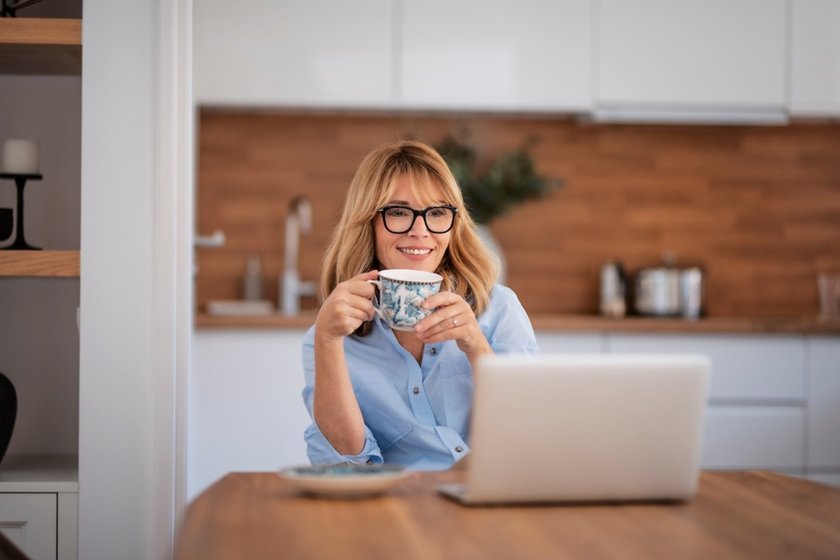 With its comprehensive tools, Adobe Lightroom forms the foundation of portrait photo editing. From managing your photos to refining every detail, it's an essential ally for photographers who seek to tell compelling stories through their images. With the power of Lightroom, you can correct exposure, enhance colors, and perfect composition, ensuring your portraits shine with brilliance. This software itself is amazing, but if you want to explore the world of portrait retouching even further without leaving the comfortable workflow of Adobe Lightroom, the world of plugins is waiting for you. One of the greatest Adobe Lightroom plugins for photography enthusiasts to discover is Luminar Neo.
The AI-driven powerhouse takes photo editing to a whole new level. Its ability to understand and augment every element of a portrait, from skin to background, is a testament to the boundless potential of artificial intelligence. Luminar Neo not only simplifies the editing process but also opens the doors to unprecedented creativity, offering AI-powered tools that transform the ordinary into the extraordinary.
In the end, portrait photography is not just about capturing a face; it is about telling a story, evoking emotions, and creating timeless memories. The fusion of Adobe Lightroom and Luminar Neo elevates your ability to do just that. The power of AI and the art of photography come together to give you the tools needed to turn your portraits into stunning works of art. With proper photo editing tools at your disposal, there is no limit to the beauty and creativity you can bring to your portraits. Refrain from wasting your precious time hesitating. Your journey into a whole new world of captivating portraits begins right now.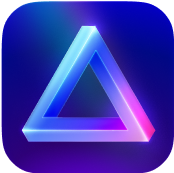 Advanced yet easy-to-use photo editor
view plans