Minimalism can be applied to photography and is very popular for black and white photos.
Minimalism is a style or movement in art. It can be applied to photography and is very popular right now especially to those that do B & W photography. But it can be done in color just as well if done correctly so as not to busy up an image even with color.
As with all art, it is left to personal interpretation but for myself I like to limit the elements in the image to less than 4, or, only "what is necessary" and nothing more. As far as what is an element, I count everything, so that may mean; sky, water, subject, color (or lack of) all count as an element.
It's tough thing for photographers to define at first since we are used to including so much in an image. Often times, I have people ask me with one of their images "Is this it? Is this it now?" because they are confused as to what really is a minimalistic image. Maybe even my interpretation of it isn't, but that's kind of the fun.
Even post processing can be different for minimal images, often times High Contrast is used in minimal black and white photography to highlight only what is necessary and eliminate some which is not or you can go the opposite way and have a very low contrast yet high key image too.
This is where the great processing tools from Skylum come in. Tonality and Intensify both have the power to take your images where they need to go without some of the damaging artifacts you may get in other software when pushed too hard.
Lets take a look at a few examples of Minimalist images from my portfolio but take the time to explore the web for many other types, styles and interpretations.
Minimalism is often used with Architecture, Minimalism can even be an Architectural style in design as can the photography of architecture itself. It's best highlighted by the use of black and white to only bring out the necessary details.
In this image it is a fairly simple: Sky - Clouds - Building. In many fine art black and white instructions, to achieve this look can take some complicated steps of things like Luminance Masks and other quite time consuming and complex processing. With Skylum's Tonality Pro I was able to do it all in once fairly quick step using the power of the Tone Module and using Exposure and Adaptive Exposure, plus Contrast and Smart Contrast and then a trip to the Blue channel's Luminance slider to make quick work of it.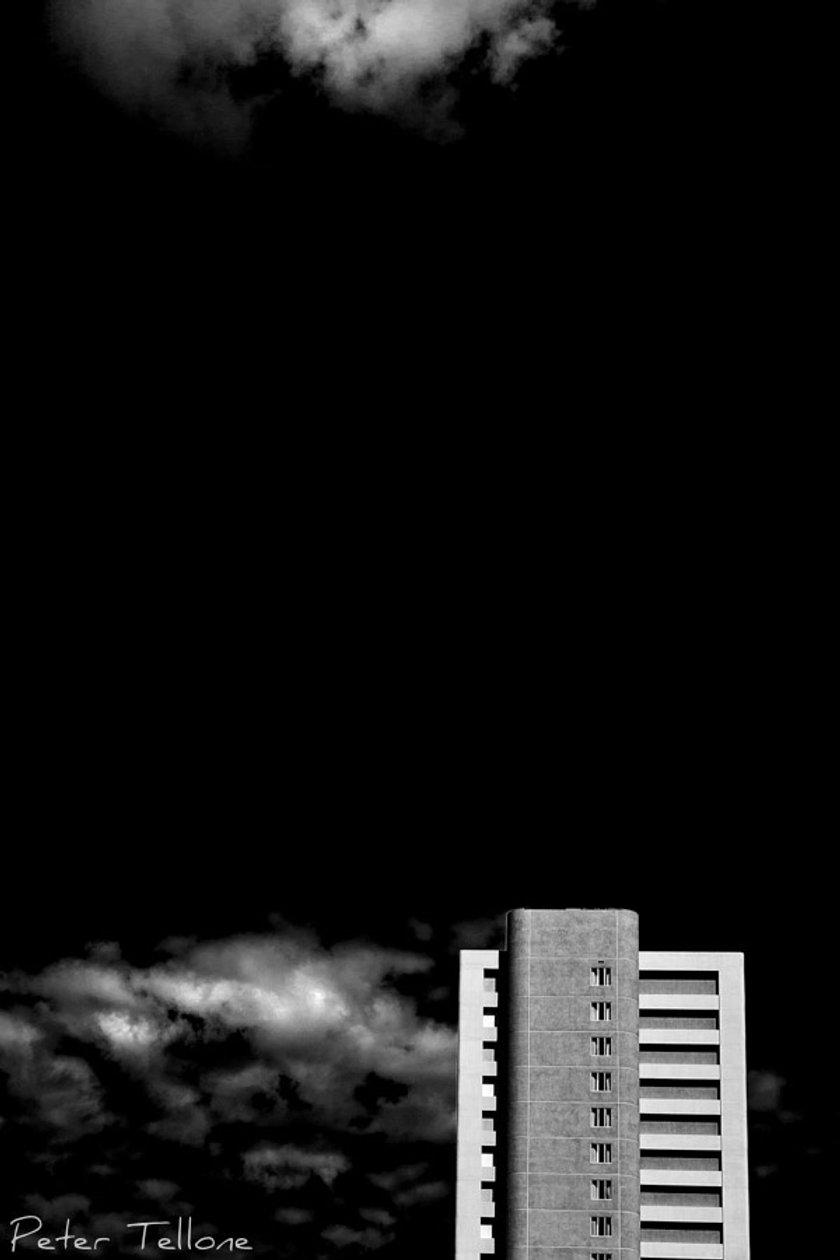 In this street image we have two details, the wall and the pipe and then the colors are kept to just two.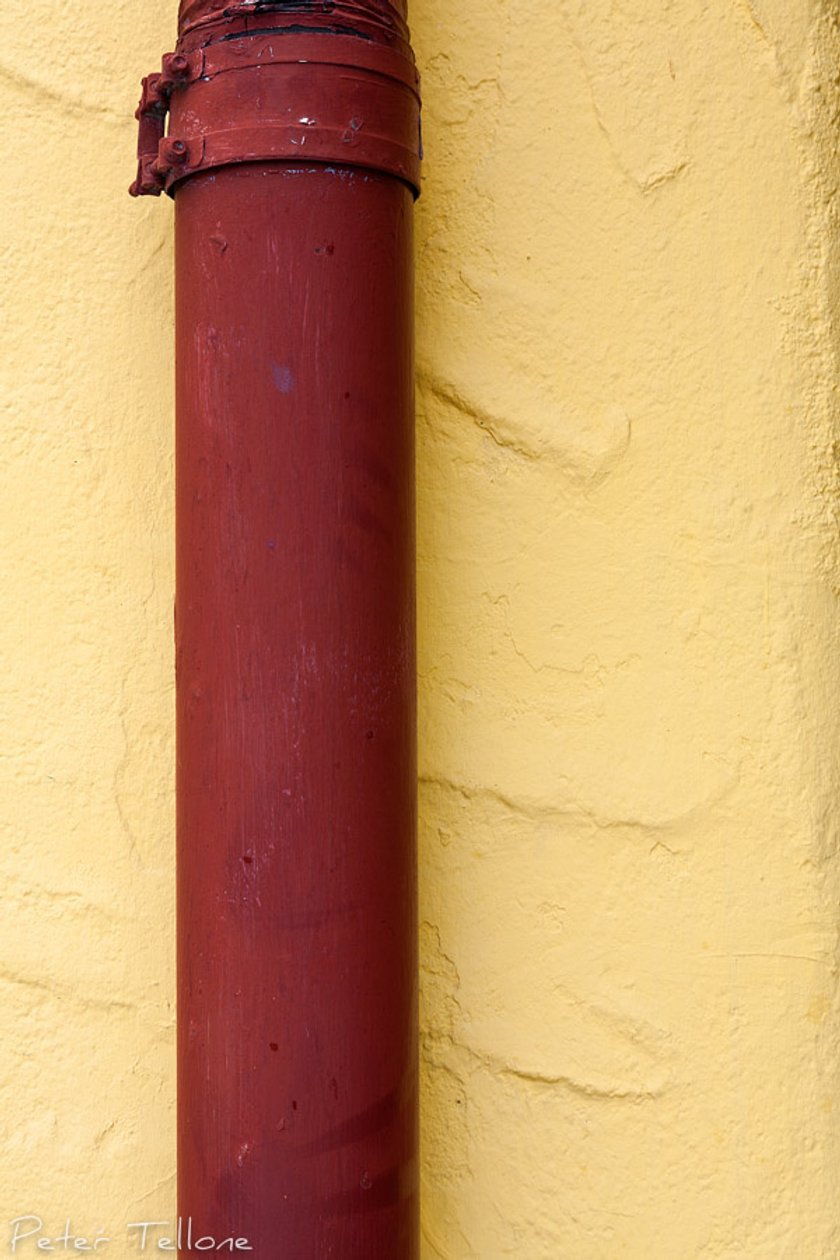 Even too much detail in an image can be a distraction in minimal images. That is why you will see a lot of images shot in fog or long exposures to flatten out some of that detail. In this image I used the Structure and Clarity sliders in Intensify Pro to pull out detail instead of add it like we may normally do.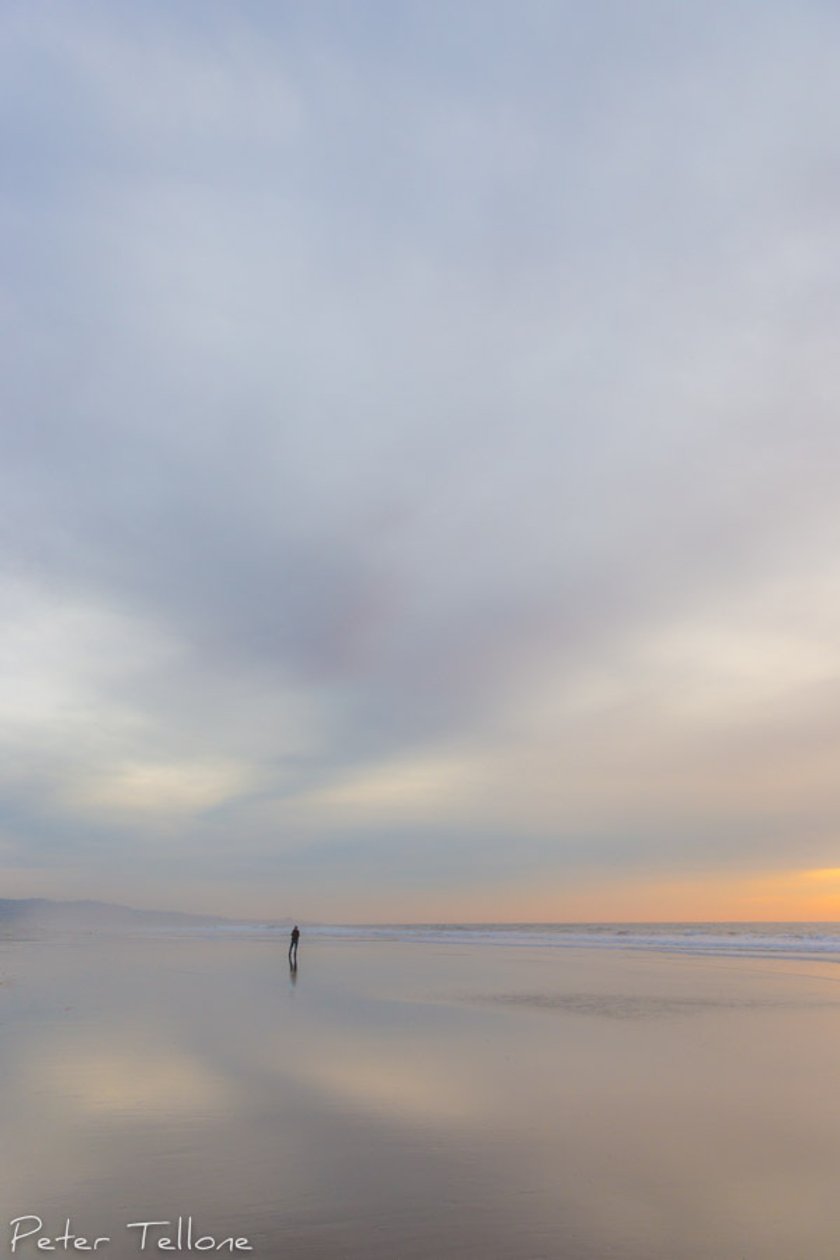 This image may seem minimalistic because there are only two elements, the water and the bird. But that's really not the case because of the complexity of the colors in the water.

So for this image, that is part of my Heiwa (Peace) Series, I called upon inspiration from Japanese drawings that often portray scenes of nature but without a background or only some textural brush strokes.
Using the power of Intensify Pro, I increased the exposure and saturation of the image until there was only the suggestion of the colors that were there but I was still able to retain detail in the bird. This would have been very difficult to do in other programs. You do need to have the right image for this process, backlit scenes work best.
Another image from the Heiwa series.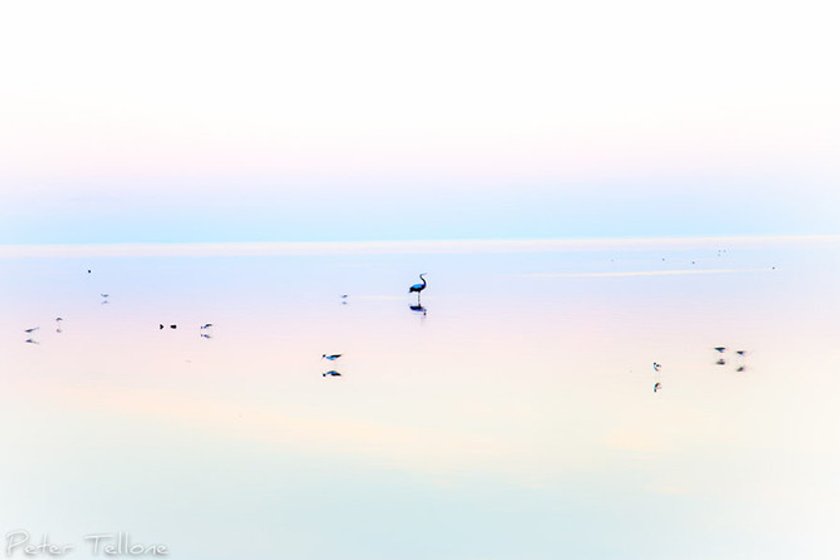 I hope that gives you a little insight and an introduction to Minimalism that you will explore more and try your hand at it. Remember it is seeing minimally, Shooting for a minimal scene and then processing to retain or enhance that minimalistic vision.
About Peter
Peter Tellone is a photographer, instructor, writer and blogger based in Southern California. He is currently the Featured Landscape Photographer for the Canon Lens Experience at BH Photo & Video. He has blogged for BH Photo and TheHDRImage.com. You can see more of his work here. Use code THEHDRIMAGE for 10% discount on all Skylum products.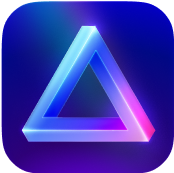 Advanced yet easy-to-use photo editor
view plans