Capture One and Lightroom are graphic editors for quick photo processing. They allow you to make basic light and color adjustments, tint, sharpen, and remove noise with a few clicks, and then apply these settings to a whole series of frames.
Adobe Lightroom undoubtedly takes the honorable first place among similar applications. Not surprisingly, its handy interface and many simple and useful features have made it popular among users. But, as expected, progress does not stand still and there are more and more interesting and no less useful editing software like Lightroom, among which Capture One stands out. It is the closest competitor to Lightroom, which boasts tools that do not have its popular rival. But still, Capture One Pro 23 vs Lightroom, which app is better? Let's find out.
A Closer Look at Adobe Lightroom
This is software designed for processing RAW and JPEG files, retouching, and working with a catalog of images, while all the changes related to the processing of both RAW and JPEG do not touch the files themselves. The data is written in XMP files, which, in turn, are perfectly readable by the Adobe software package and not only. It allows you to conveniently catalog and edits photos individually as well as through batch processing. Originally, this application was designed specifically for film development and photo printing. But many years have passed since then, and today it is used as a tool for retouching photos: color and light correction, contrast adjustment, etc. The application is in demand among different groups of users.
Professional photographers. Any image can become more expressive by increasing its contrast and changing light and color settings. This application was created precisely for this purpose. However, while previously the functionality was limited, professional photographers today have access to various plug-ins available for Lightroom that allow them to process frames more quickly, efficiently, and with higher quality.

Media designers. Journalists need to present photographic material in a way that attracts the most people's attention. To do this, you can change the contrast and sharpness of the photos, making them more vivid. Adobe Lightroom in this case is more relevant than classic Photoshop for one simple reason: it allows you to quickly process a picture and send it to the editor, to publish as soon as possible. You can even use Lightroom from your smartphone.

Amateur photographers.

Photo editor

is also relevant for home use. In most cases, people do not want to mess with the complex interface of Photoshop and the mass of its professional functions — it takes too much time. Lightroom is enough to process vacation photos or arrange the home archive. The application is suitable for beginners who want to avoid dealing with complicated settings and want to retouch photos on their own quickly.
Capture One — What are the Features?
Capture One is an image photo editor created by Phase One. It works with RAW files from various digital cameras. It is also compatible with PSD, TIFF, and JPEG image formats. This feature-rich software has a uniquely powerful set of tools for development, color grading, tethering, and a lot of other photo editing tasks. To learn more about Capture One, we need to discuss its outstanding functions that provide crisp and clear images.
The first time you start Capture One, you will see the Resource Hub in the main program window. There are different tabs for webinars, news, tutorials, plug-in purchases, and support.

The software can connect the camera to an external monitor so you can view images in real-time. The plug-and-play feature of the application makes collaborative production work fast and easy, especially for iOS and Internet-enabled devices. It also allows more people working on a production to view images and evaluate them while shooting.

This is a great tool that you can use to adjust the fine details in your images. It is also great for color calibration. When you import your image, the tool detects the type of camera on which the picture was taken and calibrates the colors correctly.
What are the Differences Between These Two Applications?
So, we have briefly reviewed Capture One vs Lightroom. If you need a more detailed description of each, it makes sense to put them on and try both for a month. Let's look at the differences between the applications on a few of their most distinctive points.
Interface
The question of what interface is more convenient is incredibly subjective and depends a lot on habit. Nevertheless, photographers often praise Capture One for the ability to fully customize the menu — remove unnecessary panels, and add those that are used more often. For example, if you never add vignette effects, you can simply remove them. In Lightroom, you can't just remove the tools, only collapse them.
In contrast, Lightroom has a convenient division of windows, each corresponding to its own:
Library — for photo organization (cataloging), importing, and exporting files;

Develop — for photo correction;

The map tool allows you to specify the geographical location where you took the photo;

Book is a built-in editor for creating a photo album, etc.
Presets or Styles?
In both Capture 1 vs Lightroom, you can save files with the brightness and color settings you specify. The former are called styles and the latter are called presets. They do not differ in meaning — the only difference is the names.
In Capture One you can summarize the effect of presets. All imposed on the picture presets are highlighted by checkmarks.
Lightroom is the more well-known and widespread software. It's all the same for pros, but if you're a beginner who's just diving into the world of photography, it's easier to find ready-made presets. There are dozens of free kits for downloading in a couple of clicks.
Important: you cannot transfer styles/presets from one program to another. These are different file formats.
Layers or Masks?
Is Capture One better than Lightroom in this question? Depends on your preferences. In Capture One, you can select a part of the image by color or just by swiping the brush and making local corrections of color, tone, and white balance. There is also an eraser tool that allows you to clean up incorrect masks gently. Any corrections are superimposed in layers, each one can be turned off, removed, or made more transparent.
Lightroom has a similar tool, Brush, but it doesn't allow you to adjust individual colors in the selected area.
Recent versions of Adobe's product also include the ability to work with layers, but the ability to adjust individual colors on layers is still narrower than Capture One's.
Unique Tools
Each program has features that the other doesn't. Because of this, it's not uncommon for photographers not to choose only Lightroom or Capture One to work with. They work in both graphics editors at once to suit their moods and specific tasks.
In Adobe Lightroom:
Select Sky and Select Subject. These tools allow you to select the sky or the subject of the shot. Once the application has detected the desired area, you can adjust it. That means you can darken the selected sky or make the person more contrasting.

The Saturation slider makes the least saturated colors more vivid, thereby adjusting them to the rest of the colors. In both graphical editors, there is a Saturation tool that generally makes the colors more prominent or, if you bring the slider to negative values, renders the photo black and white.

Luminance Range in Lightroom. By selecting the tool and clicking on any area of the photo, the editor will create a mask with pixels of similar brightness. For example, if you click on a shadow, all the dark areas will be highlighted. Now you can adjust these zones by adjusting the white balance, raising or lowering the brightness, recoloring, and even sharpening.
In Capture one:
Overlay. This is the ability to create a multi-exposure effect — overlaying one photo on top of another and adjusting the opacity. You can select any picture stored on your device.

Levels. This tool is analogous to the Curves tool found in both apps. The only difference is that they are rendered differently. Whereas in the latter you have to put points on a line and bend it, in the Levels we work with a linear scale, where you have to move points on segments.

Draw Annotations. A useful tool for teamwork. With it, you can write notes directly on the photo, and point out mistakes or areas for further work. It is an ordinary pencil that you can draw on top of a photo without fear of spoiling it. When you save the photo, you can include annotations as a separate layer in a PSD file, so another person can see your edits.
Pricing Details
Don't forget about such an important detail as price, since it's your financial capabilities and preferences that will largely influence your choice. So, which is more profitable, Lightroom vs Capture One? Let's take a closer look.
Using Adobe Lightroom involves a subscription, which means you will be charged a monthly fee. A nice bonus: you can choose a subscription that allows you to use Photoshop as well without any extra fees! This option is ideal for professionals.

Capture One uses the same payment option, but it is almost twice as expensive as Lightroom. However, it is still a good choice for many photographers, due to the interesting and useful features of the software.
Of course, it's not easy to decide once, especially if you haven't worked with these apps before. In that case, a great solution is to use the free trial version. Here Capture One is better and more profitable because it allows you to experience all the features for a whole month, while Lightroom offers only a one-week free period.
When to Use Each Tool?
Although Capture One and Lightroom have many similar features, there are distinctive factors that are worth noting. Capture One is more high-tech than Lightroom. It is designed to process RAW files, and while the software has photo manipulation and organizational tools, its main strength lies in the RAW processor. Lightroom users, on the other hand, have the opportunity to work with more tools, such as working with online services, organization, and creating books and panoramas.
In terms of feature sets, Lightroom leads the way. However, if you're only comparing features and ease of use, Capture One is definitely the better tool.
So what is better to use, Capture One Pro vs Lightroom? Let's figure it out!
When is Lightroom the Best Choice?
You can use this photo editor if you need to import and organize a large number of images. With its catalog application feature, you can import large batches of pictures. It allows you to thumb through sketches, delete, rate, label, and sort images as you want. In addition to this, here are some more useful ideas.
Perfect for Beginners
Lightroom also offers the best feature for newcomers. It's easy to work on. It's a powerful application with a less complicated learning process than Capture One.
Also, if you need integration with Photoshop, you can use Lightroom. You can open multiple editing applications and easily edit images. You can also open images using the smart object feature. Tight integration can make in-depth editing work possible without losing the tool's organizational advantages.
Panoramas and HDR
If you want to use this technique on your images, Lightroom has Panorama and Extended Dynamic Range images or HDR Tools that allow you to edit images until you get the results you want. The software also allows you to blend multiple images using the photo merge feature and allows you to do two things: create HDR images and stitch panoramas.
Mobile App
If you don't have time to sit at your computer all day, you can use a mobile application. This version allows you to edit images no matter where you are. Pictures taken on your smartphone are synchronized with the desktop version of the software. You can even create a Lightroom mobile collection that will automatically fill with photos taken on your device. You can also upload images to Adobe Cloud. This means that when you connect to the Internet and open the desktop version of the software, your images are automatically saved to your laptop.
When is Capture One the Best Choice?
You can use the Capture One tool if you want to stick to one application. The tool has extensive editing capabilities. In addition, Capture One comes with layers, and they are more powerful compared to Lightroom ones. Let's also look at the other advantages.
Adjustment Layers
This feature allows you to modify the software's sliders as well as mask the effects of the image with a brush. Unlike Lightroom, you can't make changes to the mask blending mode. You cannot use layers, which makes it better than Capture One in this aspect.
Modem Features
This is one of the most useful features that is hard to overestimate. For one thing, you can use it to instantly view the footage you've just captured, which is great for every photographer and saves a lot of time. Secondly, you can make changes in live mode. The only caveat: you'll need a compatible camera, but either way, this feature is extremely useful for professionals who work in teams.
Luminar Neo — Best Alternative for Lightroom and Capture One
Luminar Neo is a versatile photo editing software that can work as a standalone application or as an add-on to Adobe products. However, we still recommend trying Luminar Neo as a free-standing product first, because it really has everything you need for professional photo editing. One of the cool things is the ability to adjust images in a few sliders thanks to artificial intelligence and a multitude of visual effects and smart tools that save you tons of time. Changes can be synchronized between images, and batch processing speeds up the workflow. The user-friendly interface allows you to understand all the functions quickly. Luminar Neo will become an indispensable assistant in the fascinating world of photography!
Closing thoughts: Which Tool is Better?
Even though Capture One wins in the possibilities of working with color and visually easier interface structure, Lightroom is more promoted (which means there will be a lot of understandable lessons), easy-to-learn software for beginners with lots of features that simplify the work of the photographer. At the same time, it is difficult to choose between these graphics editors because each has unique tools and features that put it ahead of the competitor. A workable way for a beginner is to choose one program and work it out, before mastering the other. After that, you will be able to answer yourself exactly what is better — Capture One or Lightroom.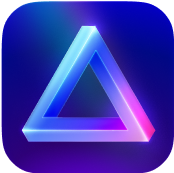 Advanced yet easy-to-use photo editor
view plans