Get ready for your Iceland journey!
Preparing for Your Iceland Journey
Do I need to be an expert photographer to join the tour?
The primary purpose of the Luminar Adventure is to learn and get experience, so you don't need to be concerned about your skill level. We welcome ALL photographers, no matter how professional. Every day we will travel, work with various scenarios, and explore the beauty of mother nature through our cameras. If you love taking photos and are passionate about photo art, this tour will bring you a lot of joy and dramatically boost your skills.
Will I be able to see the northern lights?
We will hunt the aurora every night, as it's a sight to see! The northern lights can be seen in Iceland from late August until the beginning of April if the sky is clear and aurora activity is forecasted, so the chances are high.
What should I expect in terms of weather?
In August, the average temperature in Reykjavík fluctuates between 10 and 20°C (50 to 68°F). It can feel warmer when the sun is out but it's hardly sunbathing territory. If you're very lucky, you might experience continual blue skies for the entire duration of your stay.
What should I pack, and what gear should I bring with me?
We will send you a complete clothing and camera equipment list in our welcome kit after you book your spot. Our general recommendation for dressing in Iceland is for your clothes and accessories to be versatile and changeable, meaning that it's best to bring along thin layers that you can interchange and add or remove at a moment's notice.
Can you help arrange my travel visa?
The requirements for travel visas to Iceland vary widely depending on your nationality. Please check the Icelandic Directorate of Immigration to see if you need a visa to travel to Iceland. While we can't help you procure your visa, we can give you a letter of confirmation from our company as well as confirmations from the hotels we'll use during the tour in order to assist your application. If you do require a visa, you may either arrange it yourself by contacting your nearest Icelandic Embassy or by using the services of a visa processing company. Please ensure that you complete and return your visa application in a timely manner so you will have your documents in time to travel. It's best to get your visa sorted in advance because the processing time can be quite long.
Medical, Insurance, Security, and Emergency Info
Do I need to get travel and medical insurance?
Your own domestic government medical insurance and/or private health insurance will not cover you while you are overseas. When purchasing insurance, make sure you check the terms of the policy carefully, particularly the limits of your cover, such as for replacement of photography equipment in case of damage or loss. Please also familiarize yourself with the procedure for making claims, as most policies stipulate that claims must be made within a certain amount of time after completion of your journey.
What should I look for in my travel and medical insurance?
Look for a policy that covers medical costs in case of hospitalization, emergency travel, and repatriation. If you are going on an adventure activity, such as glacier hiking or a helicopter ride, make sure your insurance covers you for this activity. We encourage you to take out travel insurance that covers the full value of your trip and personal effects in the case of trip cancellation, loss or theft of baggage, or emergency evacuation. Travel insurance helps to minimize the risk of monetary losses that you would incur in the event of certain circumstances, such as a delayed departure due to weather, an airline strike or missed connections, inability to travel for reasons such as illness, injury or unforeseen financial complications, or the necessity to cut your trip short for medical or any other reasons.
How fit do I need to be to join the tour?
Our trips are designed to be enjoyed by anyone who is reasonably fit. However, some trips visit remote areas with limited medical facilities and require a moderate amount of hiking, so you must be in good health. Long walks, icy roads, windchill, and cold weather also add to the physical toll. Keep in mind that you will need to carry your own bags during the tour.
Do I need to take any medical supplies?
The pre-departure information kit we will send after you book contains a list of suggested items to bring, but it doesn't cover medications. We recommend that you carry personal medical items for managing common minor ailments, such as colds, diarrhea, blisters, headaches, heartburn, sore throats, and so on. Travelers who take regular medication should bring an appropriate supply within carry-on luggage on the plane. Allergy and asthma sufferers should ensure they have an adequate supply of their routine medicine, as some areas during spring and summer have high levels of pollen.
Will refrigeration be available for medicines, for example for insulin?
Refrigeration will be available within each hotel for medicines. Outside of this, especially during our camping tours, you cannot rely on access to a refrigerator. Please be sure to advise us if you are traveling with medication that requires refrigeration.
Are there any age limits to who may participate in a tour?
On certain trips, we may require a doctor's letter that certifies the health and fitness of participants who are over 70 years old. We don't recommend that minors between the ages of 13 and 19 join our tour unless they are accompanied by a parent. The tour is not suitable for children younger than the age of 13.
How safe are my belongings during the trip?
Iceland is one of the safest countries in the world. However, it is still necessary to take precautions while traveling. While we do everything we can to make sure your belongings are safe, theft can occur anywhere. This is why travel insurance is handy; a lockable bag or money belt will be useful too. Please leave your fancy jewelry, watches, and designer clothes and bags at home. Never leave your camera gear unattended, and don't flash large amounts of cash when making purchases.
What is the emergency contact number in Iceland?
In case of an emergency, you can contact police, fire, and ambulance by dialing 112. Iceland also uses 911, so ringing this number will get you through to emergency services as well.
Bookings & Payments, Deposits, Cancellations & Refunds
How do I book my spot at the tour?
To book your spot at the tour, you need to: 1. Provide your contact information through the booking form on our website. 2. Look for an email from Skylum and confirm your booking by sending a 50% deposit. You can pay by wire transfer or PayPal. 3. Pay the remaining 50% of the total trip cost by June 15, 2023.
You mentioned that there will be 2 people in a room. Can I get a single room at an additional cost?
We ask all participants to share rooms. This way, your experience will be fuller and you'll get closer to your group mates. However, if you do want to get a single room, we can arrange that at an additional cost of $1200.
Do you have a cancellation policy?
Yes, we have a cancellation and refund policy. You can cancel at any time before the tour begins. If you cancel and we are able to fill your spot and all other spots by the time the tour begins, we'll refund you the full amount paid minus a $300 service fee. If you cancel and all spots are not filled by the start of the tour, you will be refunded according to the following schedule: Cancellation by June 1: full refund minus $300 service fee Cancellation between June 1 and July 15: 50% refund minus $300 service fee Cancellation after July 15: no refunds given (unless all spots are filled by the start of the tour) All refunds will be given after the tour has begun and we have determined refund amounts as per the policy stated above. Refunds will be paid through the same method in which the original payment was made. We strongly recommend that you obtain trip cancellation and travel insurance after booking your trip. If you must cut your trip short for any reason once it has already commenced, you will not receive any refund.
At the Tour
Is the tour conducted in English?
Yes, all of our photo Masters speak English, and every workshop is conducted in English.

What is the maximum number of participants at the tour?
There will be a maximum of 36 participants.
How many guides are there?
Participants will be divided into 3 groups of 12, with each group having 2 Masters and 2 Skylum team members. Groups will practice with different Masters every day, so you will have time to communicate with all of them.
Is airport transfer included?
Transportation to and from your hotel to Keflavík International Airport is NOT included in the price of the trip. We recommend you get a Fly Bus ticket or a taxi.
Can I extend my stay?
If you want to stay for a couple of extra days to explore more, there are no reason not to. Please note that for all extra nights, you might want to book your accommodation in advance. If you would like to use the same hotel we use during the tour, let us know and we'll give you the information on the hotel.
What happens if something goes wrong with my flights and I miss the tour departure?
Don't worry; we understand the possibility of such events. We can arrange for a private transfer or a driver to pick you up from the airport and help you meet up with the rest of the group. The minimum cost for this service is $500, though it can be more depending on how far you need to travel.
How much free time is there during the tour?
We pack a lot into each day to make sure our participants have the most memorable trip possible. However, if you want to skip a sunrise practice or stay up at night to catch the aurora, that is your choice. Just make sure you're up and ready to meet us at times that we will be in transit. Please note that if you choose to opt out of any included activities, no reimbursement will be made.
Will there be any difficult long hikes during the tour?
We normally drive pretty close to all of our planned destinations, so you won't need to do any extreme hikes. However, you will still need to be able to walk on uneven ground and may need to walk up and down some small hills to reach the best photography spots.
Will the Masters help us with our photography during the tour?
Yes, the Masters are there to assist you with learning as much as you can about your camera gear and equipment, as well as how to take home some of the most amazing photos of your life. In the field and out, they will be providing you with as much education as you can handle!
Are post-processing lessons included?
Yes, post-processing lessons are included in our tour.
Are meals included?
Yes, you will be provided with meals three times a day, plus you will get dinner upon arrival and breakfast before leaving.

I'm a vegetarian. Is that a problem?
It's no problem at all. Just let us know in advance so we can inform our team. That way they can make sure you are looked after in all of the local restaurants and hotels.

I have food allergies. What can you do?
We do everything in our power to make sure you are taken care of with no risk to your health.

Money & Currency in Iceland
What is the local currency?
In Iceland, the currency is the Icelandic króna. Current exchange rates are available through your bank and on websites like XE.com.
How much cash do I need?
We don't recommend bringing too much cash because you can use your card everywhere in Iceland. Remember that with Luminar Adventure, your transport, accommodation, and entrance fees to major sites are paid for in advance, so you won't need to factor these into your budget.
What is the best way to take money with me?
We recommend bringing along a combination of cash, an ATM card, and a credit card just in case one option fails. Remember to advise your bank that you will be using your cards abroad. There may be foreign transaction fees on certain cards. If you are planning on using an ATM in Reykjavík, then you should verify with your bank that your ATM card and PIN will work while you're abroad.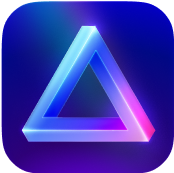 Advanced yet easy-to-use photo editor
view plans