The new version of Luminar will be available in November. Here's what to expect...

We haven't announced it officially, but many of you have already guessed that the new version of Luminar will be available this year. The new Luminar 2018 will be much more powerful, faster and more intuitive. And as promised: it will be available for both Mac & Windows.
But before we jump to the new features, on behalf of the whole team - let us say "THANK YOU." Your feedback and your images have helped us a lot, and we're really excited to be able to finally reveal the new Luminar to the world.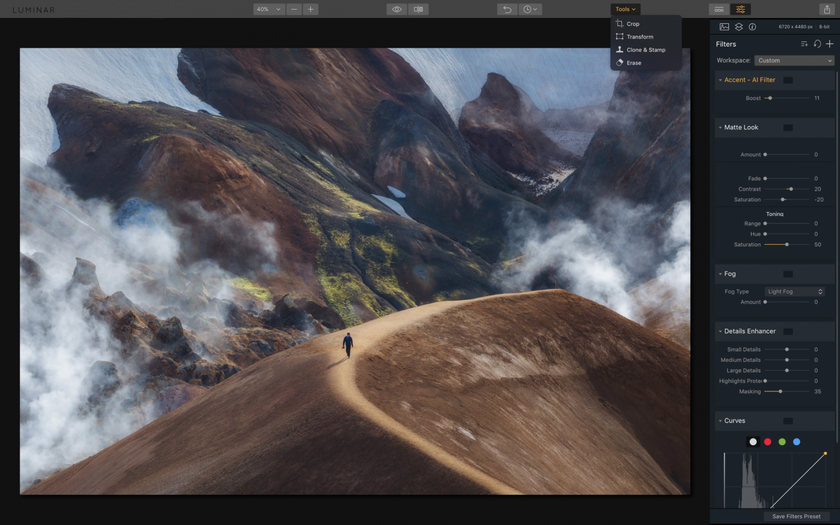 Mac & Windows.
Over 270,000 people have tried our Luminar Beta for PC, so we're confident that we're on the right track. The new Luminar 2018 will be available for both Mac and Windows users, so no matter which platform you prefer, we want to help you create stunning images faster. At the end of the day, it's all about the beautiful memories you capture and how you'll remember them! Not about the computer you use.
Note for Luminar Beta for PC users: the beta testing program will be closed on October 20.
Luminar Beta for PC will continue working until December 2017, when it will be discontinued.
More power for dramatic unique results.
Right off the bat, get better images with an improved RAW engine that's not only faster but delivers less noise and better color. Then take complete control over your image with new Lens Correction and Transform Tools, plus old favorites such as Spot Heal and Color Temperature to remove flaws.
We've dramatically improved the existing filters and added blazing fast noise reduction for cleaning up unwanted noise in real-time. Also added: new impressive filters to stylize, tone, and enhance your photos, including Sun Rays, Dodge & Burn, LUT Mapping, Hue Shift, Brilliance, and a cool new Matte Look.
The Sun Rays filter is pure magic - take a look...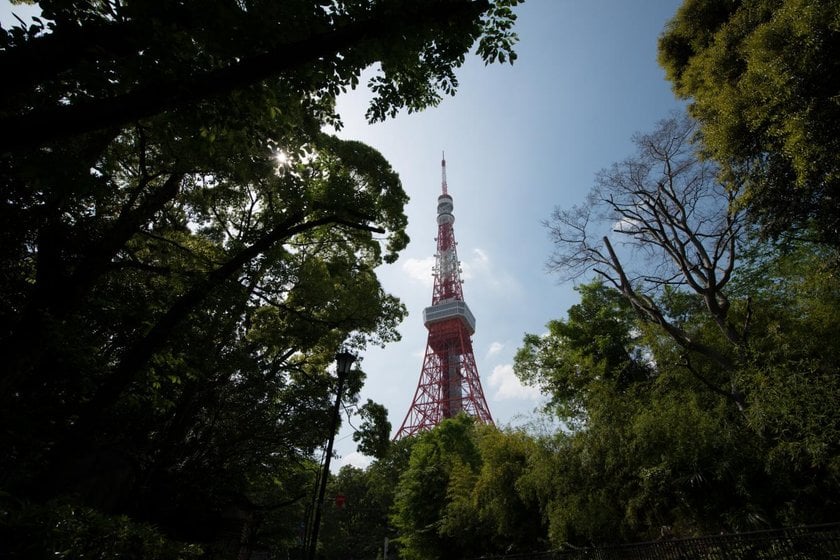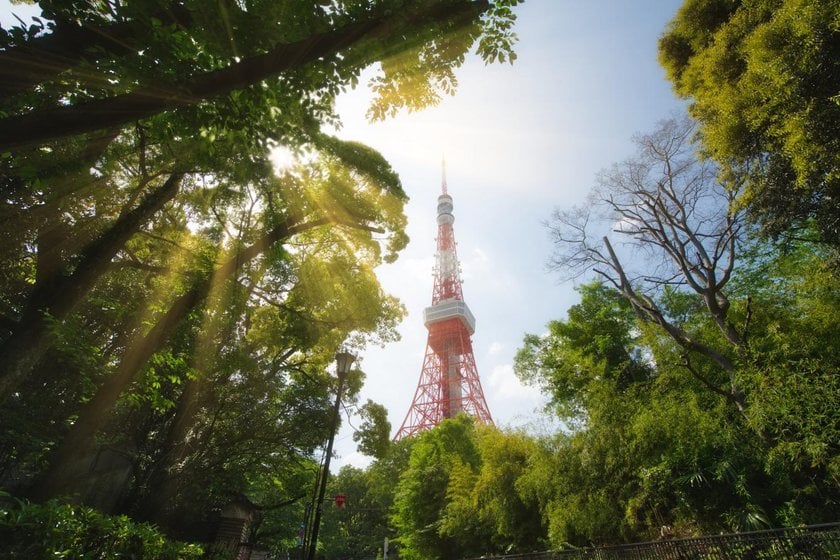 Look Up Tables Support in Luminar 2018. Our support for LUTs will not only allow you to use almost anyone's Look Up Tables, but also convert your favorite Lightroom presets into LUTs for use in Luminar.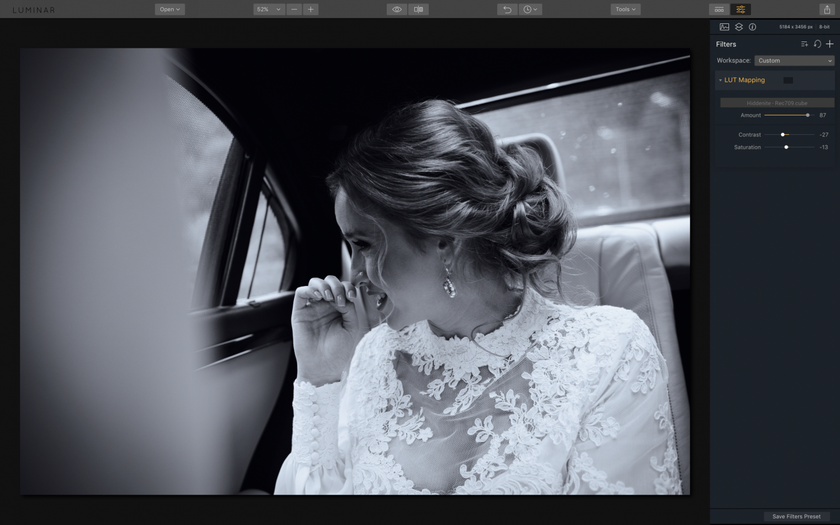 Speed and comfort to make stunning photos in less time.
You'll love the improved editing experience with a streamlined user interface that speeds up working with presets, filters, and masks. For most photographers, shooting RAW means that their cameras capture more tone details and color. The new RAW Engine means that Luminar 2018 can now open and process those files much faster!
We've fine-tuned your most favorite filters for dramatic performance boosts. Now you can use the microstructure, structure, bi-color toning, split toning, image radiance filters (to name just a few!) to edit even faster than ever before, with greater color fidelity and control.
A Digital Asset Management platform
that you'll want to use every day.
We're working on a fantastic digital asset manager ("DAM") which will work like magic with the hard drives you already own and with any cloud storage platform you want to use. You'll even be able to run it along with your LR library to compare both DAMs side by side and choose the one that works best for you.
This feature will be added to Luminar in 2018, and will be a free update to everyone who owns Luminar 2018 Supernova. We know that there are many companies who try to convince you to move from Lightroom, but we want to ensure we get it right and provide you with a tool that you'll enjoy and use every day. We'll be releasing more details soon.
The price is great too.
Existing users of Luminar will be able to upgrade for only $39. New users will get Luminar 2018 for $59. Pre-orders will start soon and run for 2 weeks. This year we've decided to make an extra gift for early adopters, so if you buy the software during the pre-order, you'll get it one day before everyone else. Plus - as always - you'll get additional bonuses with your pre-order purchase.
When the pre-order period ends, Luminar will be released at its regular retail price of $69 ($49 for those who will decide to upgrade from the previous version of Luminar) and will no longer include the additional pre-order bonuses. Note that when you purchase the software, it will include an activation key good for 5 devices, Mac or Windows. This is perfect for "mixed-platform" households!
Want a sneak peek in NYC?
Get an early peek at the new Luminar or simply say HI to the team. Come visit our booth (#155) at Photo Plus East next week. We'll be giving away 3 Mavic Pros from our friends at DJI (1 per day!) and have many famous Pro photographers to inspire you. There are lots of reasons to visit and we hope to see you there!
What do you think?
Our Facebook Group is a great place to discuss Luminar 2018, share your images and give your feedback. We look forward to meeting you there.
Meanwhile, take a look at some great photos done with the new Luminar.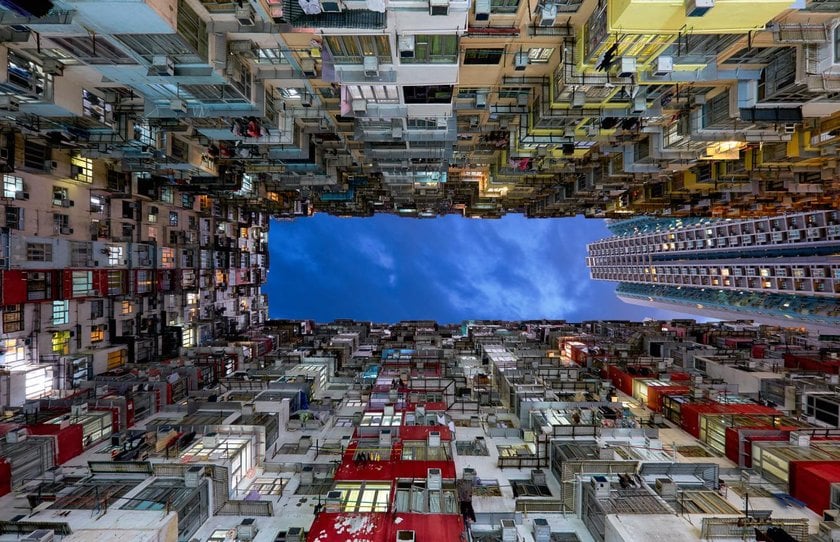 (c) Elia Locardi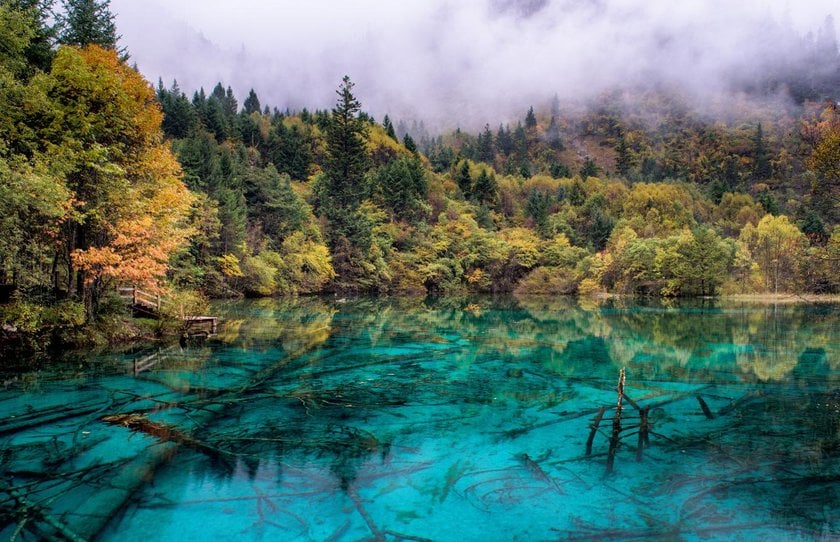 (с) Evgeny Tchebotarev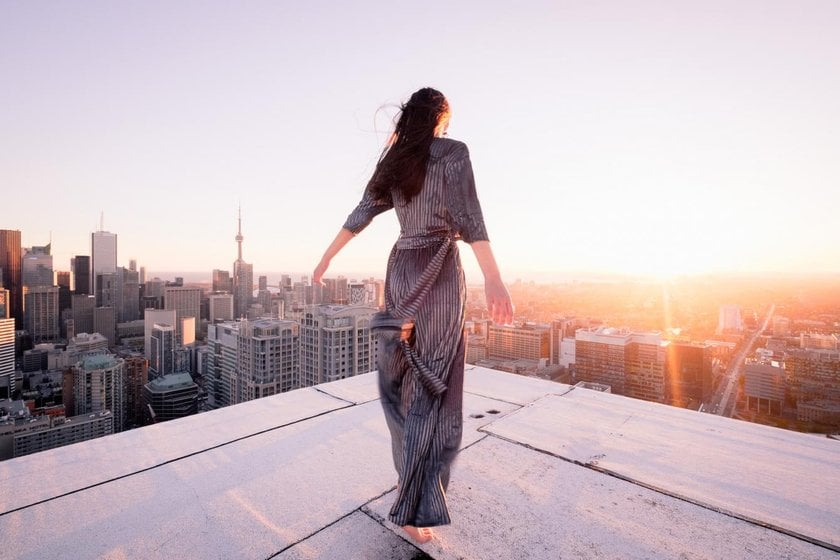 (с) Evgeny Tchebotarev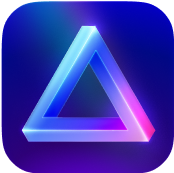 Advanced yet easy-to-use photo editor
view plans