Apple Shows Photographers Some Love in macOS Sierra, but Third-Party Apps Are Still Essential
Apple hasn't exactly been kind to photographers in recent years with the 2014 retirement of Aperture and transformation of iPhoto into Photos for Mac. With macOS Sierra, Apple has put a renewed emphasis on photo management that should appeal to many.
And while some other apps may not work so smooth on all Mac OS systems, Skylum's photo editor called Luminar was designed to work perfectly on each Mac. It can be used as Aperture alternative, as you can see from this comparison table. It's easy to try it now by yourself with special discounted price:
When combined with Skylum's long list of applications, the future of photo-editing on Mac has never looked brighter.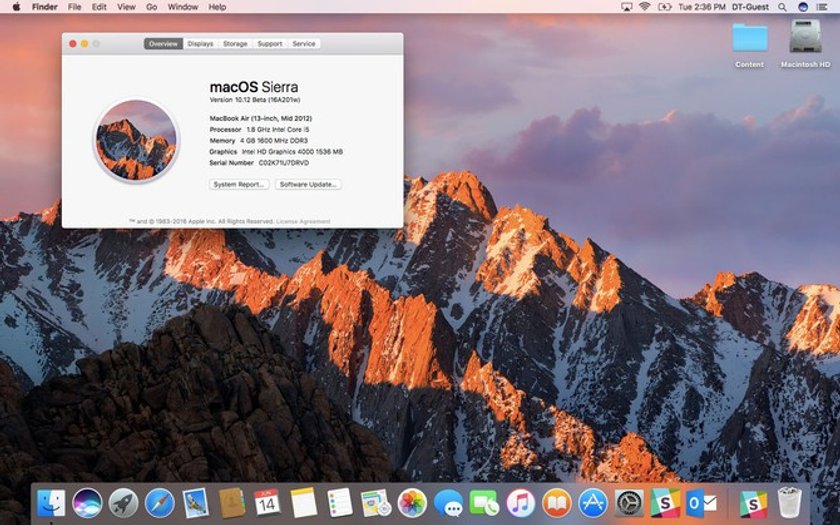 Faces and Places
Two features from iPhoto are making a comeback with Photos for Mac in new ways. Using advanced facial recognition technology, Faces sorts images by the favorite people in your life.
With this technology, you no longer have to search through all your images to find pictures of your children, partner, or friends.
With Places, you can track your photo journeys across an interactive world map, courtesy of GPS technology. These images are viewable on the standard map, or through a satellite or grid format.

Thanks for the Memories
Photos for Mac automatically organizes your best photos into original, contextualized video collections called Memories. Created automatically, these slideshows form through a combination of metadata, dates, computer vision, and macOS Sierra's new Faces and Places features.
Best of all, they are shareable to social networks and through applications such as Mail, Notes, and AirDrop.
You can tweak Memories by deleting unwanted photos, changing the soundtrack, or adjusting the video clip using one of the many styles. These include Ken Burns, Origami, Magazine, and more.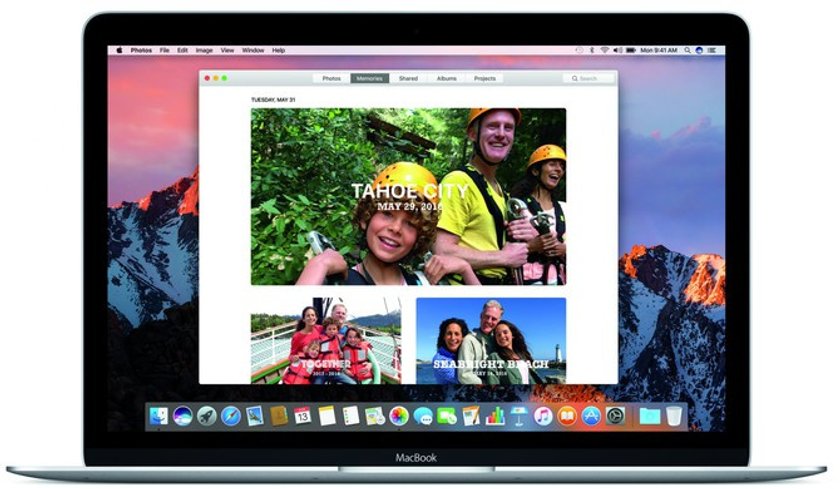 Intelligent Search
One of the great things about macOS Sierra is the introduction of Intelligent Search. This advanced computer vision technology quickly identifies objects and scenes within your images. In doing so, you can search your photos by what's in them.
For example, with Intelligent Search, you can find photos with birthday cakes, beaches, or mountains with ease by typing in the word in the Photos for Mac search box.
A Note on Privacy
Apple isn't the first company to offer an intelligent search feature. For example, Google's been offering something similar through its Google Photos service. The one from Apple is different in one significant way.
Instead of sending photos to a cloud for analysis, Apple uses on-device intelligence to analyze and categorize photos to protect user privacy.
Siri
Apple's interactive assistant, Siri, is making the jump from iOS into macOS Sierra. For photographers, this is excellent news.
Thanks to Siri, you can search for images just by asking. From there, you can drag the results right to a window on your desktop, or drop a picture found on the web into a Pages document.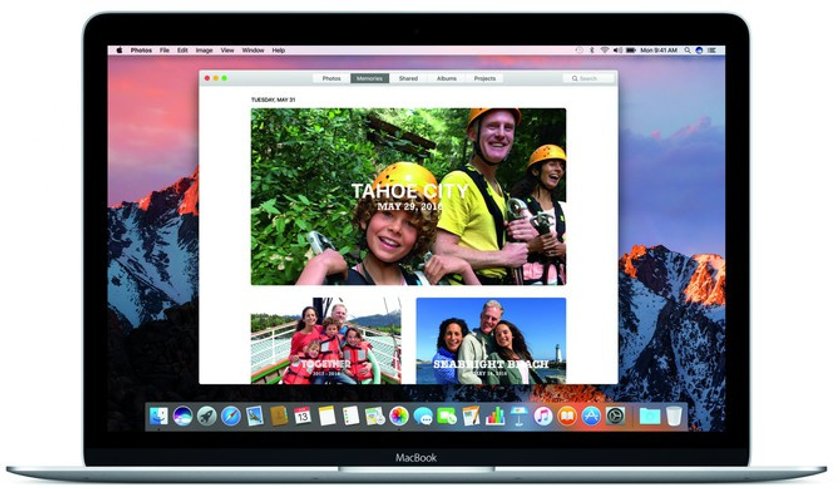 Universal Clipboard
With the new Universal Clipboard in macOS Sierra and iOS 10 you can copy images, video, and text from your iPhone. From there, you can paste to your nearby Mac, or vice versa.
Looking for sports-themed images on your iPhone via mobile Safari? Paste them automatically to the browser on your Mac.
Viewing a wedding photo from one of your friends via your iPad? Click on it then paste it on your Mac.
iCloud Drive
Your Mac's Desktop and Documents folders have a new home in macOS Sierra. Each is automatically stored and updated in your iCloud Drive. So you can always access them, including on a second Mac.
What hasn't changed
Despite adding some great features for photographers in macOS Sierra, Apple has kept the core workflow in Photos for Mac unchanged.
Under Photos, you'll see all of your iCloud images, organized by date and place. View Photos individually or as a group. You can also view a Photo Slideshow, according to date, customized with themes and music.
One, or a group of photos, can be added to an Album, Smart Album, Book, Calendar, Card, Slideshow, or Prints. You'll also find an icon to share your photos through iCloud, email, social networks, or other options.
Under Shared, you'll see a running list of photos that you, or someone you know, has shared through iCloud. The layout here is beautiful, though basic.
Albums offer a hodgepodge of photo groupings, many which have been carried over from iPhoto for Mac. These include All Photos, Faces, Panoramas, and Videos. You'll also see your legacy Events from iPhoto for Mac.
Projects are where you can create, edit, and find an Album, Smart Album, Book, Calendar, Card, Slideshow, or Prints. Notice that the same projects are available under the Photos tab.
Picture Editing is Still a Drag
Apple elected to keep the editing tools in Photos for Mac mostly intact in macOS Sierra.
To edit an image in Photos for Mac, you'll need to double-click on it and hit the "Edit button." From there, the screen goes dark, and available editing tools popup to the right of the photo. These tools Enhance, Rotate, Crop, Filters, Adjust, Retouch, Red-eye, and Markup.
Want to go further? Consider one of the Skylum's many photo-editing tools for Mac.
If you're ready to take your photos to the next level, consider Aurora HDR at https://aurorahdr.com/. This application features an easy-to-use, versatile workflow for every style of HDR.
Better still, the software has been designed for photographers at every skill level. With Aurora HDR, you receive native RAW support, adjustments, layers, HDR photo effects, textures, presets, and more.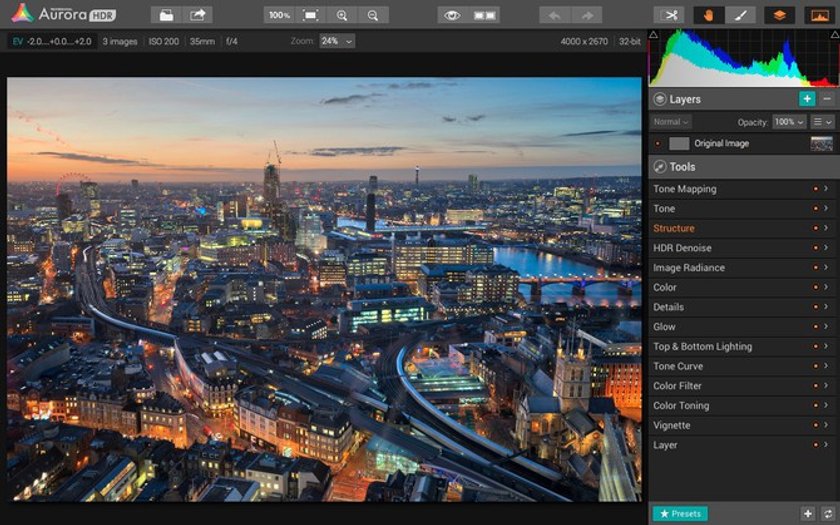 Creative Kit is another product worth considering: https://skylum.com/creativekit. Creative Kit features six different photo-editing applications. These include Intensify, Tonality, Snapheal, FX Photo Studio, Focus, and Noiseless. Together, Creative Kit serves as an excellent replacement for Aperture and should be considered.
Wrap Up
For photographers, macOS Sierra is an improvement from OS X El Capitan (check out our article about Photo extensions in El Capitan). Nonetheless, for the best experience possible, you'll need to use third-party applications. Luckily, there are plenty on the market from which to choose.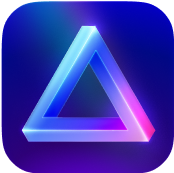 Advanced yet easy-to-use photo editor
view plans