Noiseless helps to remove those pesky color and light "speckles" - it rescues your photos.
Noiseless helps remove those pesky color and light "speckles" common with low-light shots, consumer cameras, and smartphones. But before we review the new application, it's important to understand noise, and how it relates to digital photography.
When we take photos in low light situations, a digital camera creates unwanted imperfections known as "noise." These are color or light patches spread across the image. Depending on their size, these can become a huge distraction.
Therefore, noise reduction is something every photographer needs, whether you're a DSLR shooter, snap photos on compact cameras, or use a smartphone. As a result of noise reduction, you can shoot photos in low-light, get cleaner action shots, and take better indoor and twilight photos.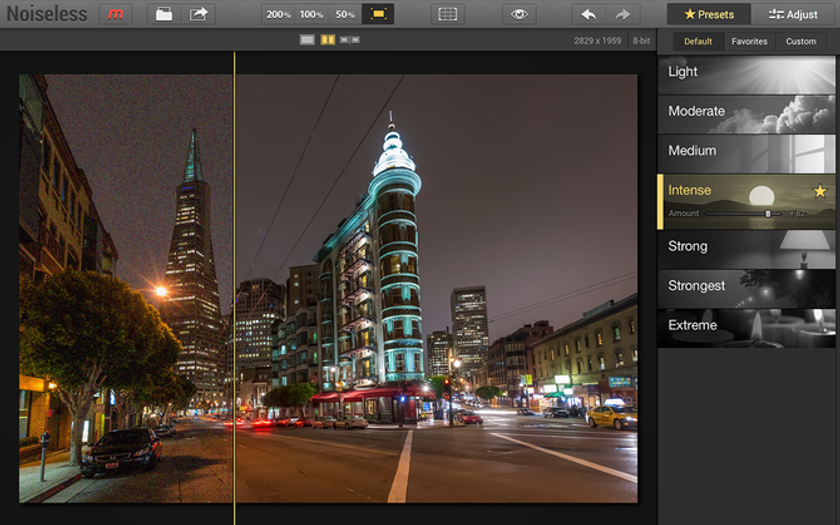 Like other Skylum applications, such as FX Photo Studio, Snapheal, Tonality, and Intensify, Noiseless works with various images, no matter the camera you use or the shooting conditions. It also brings some really neat proprietary tech to process photos taken with a smartphone, and RAW files from your DSLR.
Removing distractions in Noiseless is extremely simple, and sometimes doesn't require you to do anything. When you load an image, Noiseless will check its EXIF data and apply the best preset. You can also select from the other presets, which offer different levels of noise reduction.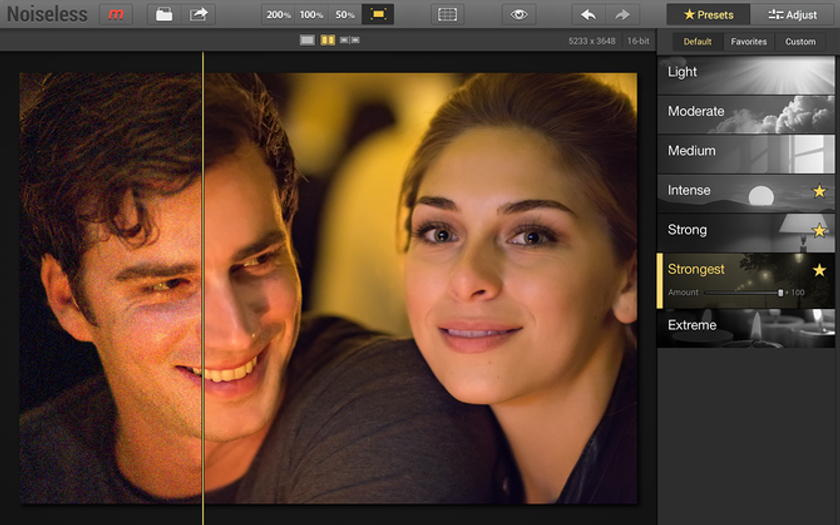 Most Mac users will find Noiseless presets are all they need, since they offer the quickest result. For those a little bit more daring, Noiseless brings powerful adjust tools to change an image's noise reduction (color, luminance, and smoothing); structure (amount, radius and protection); filter (highlights, midtones, shadows, and details); and overall opacity. When you find a combination of parameters you like, save it as a favorite.
Once you remove the noise, and are satisfied with your image, you can export it back to your Mac, or share it with others via Flickr, Facebook, Tumblr, Messages, SmugHug, or email. You can also enhance your photos further, by opening them in other Skylum apps using the Skylum App Center.
Noiseless is available exclusively on the Mac App Store. The Pro version is available from the Skylum web-store. Learn more about Noiseless, give it a try for free and finally rescue your noisy photos.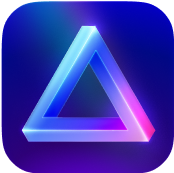 Advanced yet easy-to-use photo editor
view plans