Take your camera and start shooting everything and everywhere. You'll be pleasantly surprised with how Aurora makes your photos amazing.
Described as "…a fully real-time, 32-bit floating point per channel (96-bit per pixel), High Dynamic Range (HDR), ultra-wide gamut, full resolution and non-destructive image editing engine" by its team of engineers, Oloneo HDR is said to possess a "…color model that handles a range of colors that largely surpasses what printers or screens are capable of displaying today. Combined with the suppression of any color shifting and clipping, it guarantees photographers against any loss of image data during the HDR process."
Oloneo High-Dynamic-Range Imaging Features
Oloneo HDR's blending tool is fast – showing you all applied effects in real time. It also enables you to save the image without any additional processing time. The inclusion of Oloneo's intuitive, easy-to-use and responsive user interface and image-control tools grant users tremendous speed at an amazing rate of up to 1/20 sec on a regular computer.
Featuring a powerful slider tool, the TM Strength, which has become a favorite for many users, you are guaranteed to get your desired HDR-imaging results most of the time and create HDR pictures in your own way. Its contrast and white balance also help to further enhance the results you obtain from the TM Strength slider tool.
The app offers a great workflow to professionals and hobbyists of all skill levels. It comes fully kitted with a Lightroom plugin and the direct export tool to other image-processing applications such as Adobe Photoshop for some professional image-finishing.
Oloneo HDR's Wide Range of Uses
Finding a wide range of application in several photography domains like architecture, interior, panorama, landscape, studio and cataloging, real estate, and so much more, Oloneo boasts of superior image quality.
Another plus is the sharpness. While some HDR imaging apps can tamper with your photo's sharpness in the process, Oloneo leaves most of your sharpness-details intact. Thus, giving a sharper HDR imaging result when compared with those obtained in some other HDR programs. The downside, however, is that you'd need to manually process it further in Photoshop for more enhanced or artistic effects.
Some of Oloneo HDR's Shortcomings
Oloneo HDR, in spite of its fantastic features, is lacking in a number of areas. The app's de-ghosting is a far cry from what's expected of a standard HDR imaging app. Its Auto Align isn't all that consistent, and the app isn't very effective for balanced surreal photos.
The app is "Windows only", and therefore does not find usage among Mac-OS enthusiasts.
Aurora HDR: A Perfect Alternative to Oloneo HDR
An Apple and iCreate Editor's-Choice app, Aurora HDR is an ultra-modern technology High-Dynamic-Range imaging app. Aurora is the product of a joint project by Skylum and the world's most famous HDR photographer, Trey Ratcliff. Aurora "brings everything other HDR editors are missing. And gives you more!"
To describe Aurora in the most conservative way, one could say that the app represents a compendium of the entire body of HDR-imaging knowledge and technology! Aurora HDR is by far the fastest and most powerful feature-rich Mac-only High-Dynamic-Range imaging app available on the planet today.
One of the quickest ways to catch a glimpse of this app is by simply downloading its feature-rich free-trial version. Aurora HDR features versatile easy-to-use workflow that's well-suited for every HDR style you could possibly think of.
Its ease-of-use makes it a perfect all-skill-level app that embraces professionals, amateurs, and hobbyists alike. Aurora is self-sufficient; it does not require any additional help from Lightroom, Photoshop, or any other photo-editing or HDR-imaging app.
Aurora HDR's Amazing Features
Aurora HDR is a first-of-its-kind, all-in-one High-Dynamic-Range photo editor having a native RAW support, superb HDR photo effects, layers, powerful adjustments, presets, textures and more, and continues to empower users with the unique ability or freedom to craft their best HDR images ever!
Featuring over 75+ HDR tools, super-quality presets for all HDR styles, multiple layers with blend modes, Aperture, Photoshop & Lightroom Plug-in support, Pixel-perfect HDR noise reduction and so much. Aurora is designed to give detailed attention to every part of your image, furnishing them with the enhanced & perfected look they desire. Aurora is thorough!
Besides using Aurora as a standalone app, you could even decide to plug it into Aperture, Mac's Photos, Lightroom or Photoshop HDR toning plugin. Aurora HDR is designed to fit into your peculiar workflow, and exceed your expectations.
Aurora HDR is the perfect reason in itself for any non-Mac photography professional or enthusiast to set aside big bucks for an iMac computer.
More Comparative Features
In addition to Aurora's outstanding High-Dynamic-Range imaging features, the app offers a comparatively more accommodating system requirement than the Oloneo HDR photoengine.
Considering both apps' functionalities, and reconcile their individual prices, Aurora costs much less. Oloneo HDR goes for $149, while Aurora HDR's Standard version with all its robust HDR features costs $39. Furthermore, Aurora HDR's Professional edition with lots of its fantastic bonuses and additional tools, cost $99, and can be paid in three installments.
Aurora HDRCustomer Support
Skylum's Aurora HDR isn't the only app that's backed by a decent and dedicated customer support. Aurora's simplified, self-explanatory and ease-of-use, nonetheless, its customer support is prompt and highly efficient. Aurora is backed by an unparalleled, premium quality, customer support-service.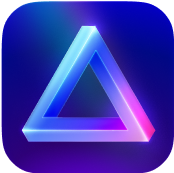 Advanced yet easy-to-use photo editor
view plans