There are no limits to your creativity, so it's time to express all your talents in your photos.
Ever imagined the scenario of yam tubers and melons growing on trees? If I were asked this question some one or two decades ago, I'd scream, "Impossible!!", And would wonder why anyone in their wildest imagination would even dare to conceive such a thought… Well, these days, technology is teaching us to consider the think-twice approach. Many of the things that were once considered impossible are now history already. This brings to mind the remarkable transition that's seen in the photography world.
From the era of trial and error, to film photography, and now, digital photography… there's no telling the significant improvement that's ongoing in the photography domain. Many thanks to photo app developers, the world over, who consistently work at outdoing their past to make photo editing and enhancement a more intuitive and pleasurable experience for all.
Photography Drawing
Creating a photography drawing or artistic piece on your computer can be very demanding particularly if you're a newbie. There is, however, some software that could be of immense benefit to you, irrespective of where you are at – skill-wise. It's said that nothing good comes cheap implying that you should be prepared to part with some bucks if you'd like to enjoy the nice things in life, including great apps. Anyway, there are a few apps on the internet that are available for free, and can perform similar functions as the paid ones. GIMP, Inkscape Illustrator, and Krita are some of the free photography drawing apps that are available.
If you're looking for more control and flexibility, Skylum Creative Kit has got all that you could ever wish for in a photo software program, and at a very attractive price for that matter.
Bottom-line is, if you're a photographer (professional or amateur), graphic artist or hobbyist, and aren't already using the Creative Kit for most or all of your workflow, then you're missing way too much!
Skylum Creative Kit
Skylum Creative Kit, also known as Skylum CK, for short, is indeed one the most significant photo editing and a graphic tool that anyone could add to their workflow. Simply put, CK is your passport to creating your most stunning images ever. The Kit is fully equipped with a variety of powerful and highly intuitive features which are all easily accessible. In plain words, the Creative Kit is Photo Editing, Graphics, and Image fine-tuning at its best - as well as most recent and advanced Mac image editor called Luminar.
Comprising of Pro versions of six award-winning apps, the Kit is designed as a single installation file. The constituent apps include Pro versions of Noiseless CK, Tonality CK, Snapheal CK, FX Photo Studio CK, Intensify CK and Focus CK. These Pro versions run as standalone apps as well as plugins to programs like Adobe Lightroom, Photoshop, Apple Aperture, Photos for Mac, and the likes. Put together, the kit gives you over 500 extraordinary, highly intuitive and powerful tools that'd blow your mind in few editing moments.
Every single app of this kit is by itself most fascinating, it's no surprise that the entire package is a state-of-the-arts, highly efficient powerhouse for your photography and graphic tasks.
Engaging the Creative Kit's Super-efficiency in your Photography Drawing Tasks
One of the most unusual features of the Creative Kit is the unique definitiveness of its constituent apps - all six apps are perfect complements one of another. Of the six, FX Photo Studio is particularly suited for your photography drawings and other related tasks.
FX Photo Studio is a first-class photo processing, editing and image perfection software that features over a hundred and fifty top-quality photo filters and effects that would make your pictures look amazing in moments. The app is one of the most renowned photo processing, image graphics and filtering applications for Mac. Besides its versatility, FX Photo Studio CK has become a favorite to many, particularly because it runs perfectly well on iPad, iPhone and iPod touch, in addition to its Mac OS compatibility.
FX Photo studio's Amazing Drawing Functionalities
FX Photo Studio contains all the tools you need for a professional finishing in your photos and pictures. The app consists of over a hundred and sixty photo effects, grouped into 20 categories. The beauty of using the app is that you may never exhaustively use all of the features contained in it before you arrive at the desired result. Even more interesting is the fact that you never have to worry whether or not the app has a particular required tool. All you ever need to do is find the desired tool or effect by just clicking on the app's ALL EFFECTS dropdown button. You can also apply as many desired effects (on the same image) as it pleases you. Thus helping you create different unique combinations which can be saved as presets for future use.
What's more? FX Photo Studio's all-new interactive thumbnail preview makes it possible for you to see what the effects would look like before they are eventually applied. On FX, virtually every kind of drawing photography can be created or tweaked.
Having created your desired photography and drawing effects on FX, the app gives you the flexibility of editing your finished (or semi-finished) works with its variety of customizable editing tools like the levels, shadows, hue, brightness and more – all of which can be accessed from the "Adjust" icon at the top right corner of the app.
Additional Functionalities
On FX Photo Studio CK, there's no limit to the beauty and quality of your photography drawing-creations. Besides the app's photography drawing functionality, FX Photo Studio gives you a total of well over 200 photo frames, effects and filters, thousands of unique creative styles and more. Some of these effects include grunge, vintage, analog, Hollywood and several others.
The Skylum's FX Photo Studio is a trusted tool for your photography drawings any day!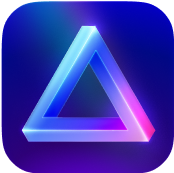 Advanced yet easy-to-use photo editor
view plans