Learn some tips on how to succeed doing photography jobs.
Turning your passion for photography into a career choice is a step that needs some preparation. Should you start as an assistant? What are the points to keep in mind? How do you score your first photography jobs? What are the perks of travel photography? What type of photography to pursue?
There are many, many questions, and we've gathered the answers to these questions in this handy guide to help you make that leap in your life from hobbyist to professional photographer less scary.
Photographer's Assistant Tips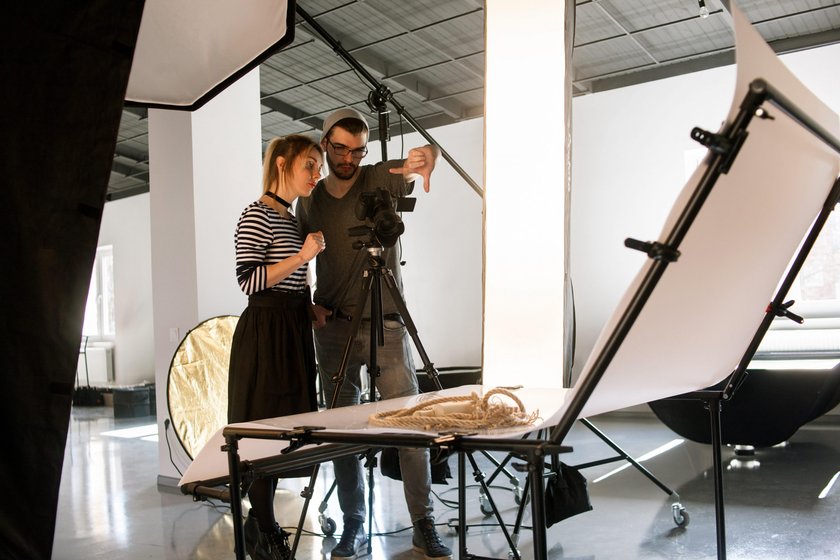 Wizards may have apprentices, and photographers have assistants. There is no better way to learn the ins and outs of photography jobs then by finding assistant jobs and seeing with your own eyes exactly what happens. If you want to learn by having a mentor, try out the job of an assistant. Here are some tips to keep in mind:
Observe and Ask Questions
Observe the way the photographer works, notice things that surprise you or what you might have done differently if you were in charge. Don't be afraid to ask them to clarify if you don't understand your tasks. This is your time to learn as much as you can.
Think Ahead
Your employer will be grateful if you think ahead and bring some simple tools that will come in handy on the job - tape, a roll of black foil, some umbrellas, spare memory cards and batteries - depending on your location and needs. You can always bring some protein bars or snacks to munch on if you know the shoot will take some time.
Learn Image Editing
Editing is important in any photo career. You need your photos to look as professional as possible, showcasing both your talent and the subject, especially in commercial photography.
Whether you are a professional photographer or just starting out with photography assistant jobs, Luminar is an editing program worth buying, as it will grow with you from beginner to professional. Click below to get Luminar, one of the best Photoshop plugins that will ease your life.
Be Helpful and Polite
Don't be afraid to get your hands dirty, and do what needs to be done - your efforts will be appreciated. Try not to look at your phone too much or post photos of the shoot in your social networks. After the session ends, be sure to send a simple message to the photographer showing your appreciation and desire to collaborate again.
Think About Your Future
You can still shoot your own photographs, network, join local workshops and photography communities while being an assistant. Constantly analyze what skills you still lack to become a successful photographer like your mentors. Don't be afraid of making mistakes; they help you learn.
Scoring your First Photography Jobs

Make a Portfolio Website
Really put some thought in to your website. This doesn't mean overdoing the design, as the attention should be focused on your work. It's the first thing a potential client sees about you, so make sure it's professional-looking and up-to-date. Write some facts about yourself and relevant contact information, your experience and availability.
If you have some positive comments or testimonials from clients or friends, don't hesitate to put them there as well. Only put your very best images up on your website - don't just add photos for the sake of filling it up.
Do Networking
Working in photography often means working with people. Even if you prefer being alone and that is why you chose to be a freelance photographer, you will have to meet with people and clients at some point.
Find a mentor, go to workshops, and attend webinars. When meeting people from the same field, you want to appear approachable and friendly, because no one wants to work with a difficult person. This also includes delivering what you promised, being on time, and following up to requests and e-mails from clients or other photographers.
Choose One Field
Decide what aspect of photography you like most. Specializing in one type of photography will give you the chance to become expert at it, but don't rule out having to do other types from time to time. Most pros will take on jobs in other photography genres occasionally when jobs are scarce in their niche, and it helps you to avoid being stuck in a rut.
You can do wedding shoots, wildlife shoots, nature, medical, product or whatever you like. This does not mean that you should limit your creativity, but rather focusing on becoming the best you can be in one field.
Perks of Travel Photography Jobs
Traveling and being a photographer at the same time is the ultimate dream for some. If you are considering ditching your office job and choosing a life of independence by taking up freelance photography jobs, here are the advantages and disadvantages to consider:
Flexible Schedule
Your job productivity depends solely on you. You are the boss now, so give yourself a vacation if you want, or work harder to get more money. A great perk is being able to explore the world - move from city to city, shoot landscapes and portraits and fill your portfolio with all kinds of photos.
Fun
Let's face it, being a photographer is fun. Taking a camera on the road is even more fun, which is a big reason to consider travel photography jobs. Photography is a highly creative art, but also a technical skill that needs developing, and you get to do it as your career. You can take pictures of anything you like, whether it is animals, people, buildings or anything else, and get genuine pleasure from capturing your subjects.
Money
Even though how much photographers make depends on a lot of factors, if you have a certain level of skill, you will not go hungry. There is always need for photographers and retouchers, and the kinds of job to do are plenty.
Sometimes there is an element of luck, if you score a great shot while taking photojournalism jobs you can sell such a photo for a jaw dropping sum. We can all remember some iconic shots from newspapers that were taken during photojournalism jobs. Traveling gives you the opportunity to find some pretty amazing sights.
Community
Photography is a whole world of people. While traveling, you can meet friends, colleagues, rivals, mentors, clients, assistants, who are all interested in taking pictures. Attend workshops and photowalks, and keep up to date with the latest trends in photo editing. Even if travel photography jobs are what you are looking for, you will never feel lonely as long as you have a camera, because there are so many people to meet on the way.
Different Types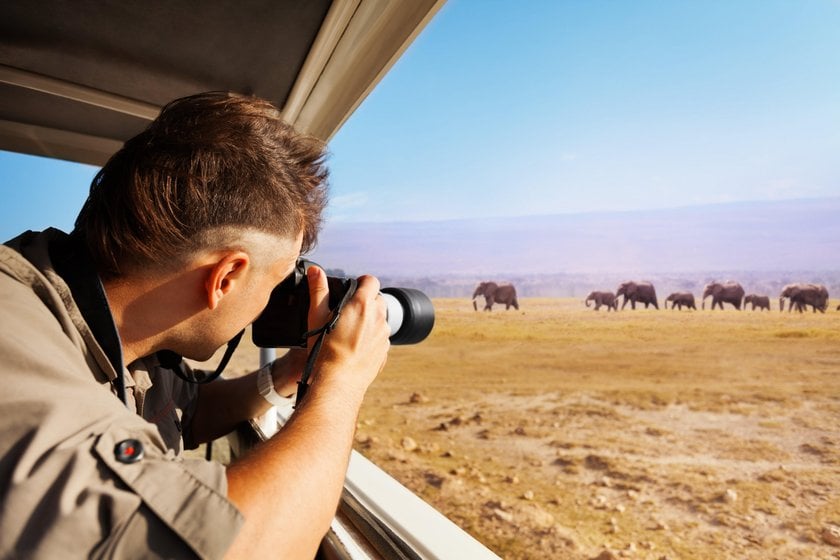 It is truly remarkable how many different types of photography jobs are out there. If you look for photography jobs online, you can make a career in product photography, nature photography, medical photography, wedding photography, food and fashion/catalog photography, as well as photojournalism jobs.
For example, real estate photography jobs are some of the easiest ones to get, as the real estate market is alive and thriving. If you don't want to do freelance photography jobs and are looking for something more stable, you can even be a school photographer or a stock photographer.
There is no limit to the imagination, as photographers are required everywhere: in sports, fashion or during all kinds of events. A freelance photographer is someone that can always find a job. You may need professional training for some of the more serious ones, but mostly it all depends on your own desire to succeed.
All photos benefit from editing. Even if you are considering only entry level photography jobs, learning more about editing can show you a whole new world of possibilities for your shots. What is the best photo editing software? There is no universal answer. Only you can decide what suits your needs, and budget. Luminar is a good, budget-friendly choice to explore. If you are not ready to buy, you can click below to get your Luminar free trial. Good luck scoring those photography jobs and happy shooting!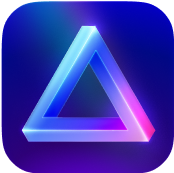 Advanced yet easy-to-use photo editor
view plans