Process your photos with powerful and versatile editing software for Mac.
Pixelmator is a Mac-exclusive photo editor that offers fast and easy options to achieving fantastic photo editing results. The app is an example of the several image editors that photographers and graphic artists turn to in times of demanding photo-editing tasks. Pixelmator offers options like photo-retouching, paint and draw, texts, shapes, sketches and lots more.
Luminar Neo, created by Skylum, is a great Pixelmator alternative.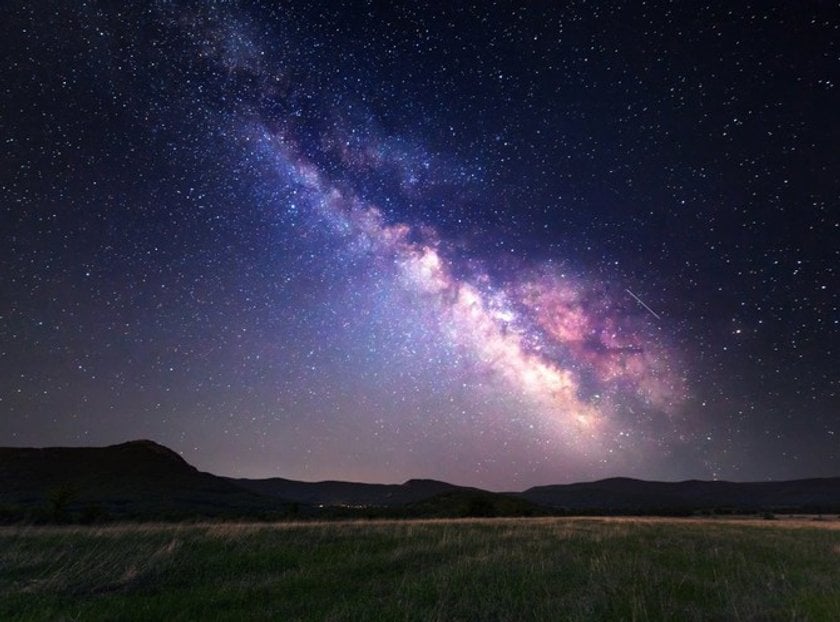 Some Pixelmator Editing Tools
The photo editor features an intuitive Smart Move tool that automatically detects image's contents like shapes, buildings or text layer, and provides ready options with respect to the detected images.
The pixel-accurate tools offer users with quick and easy getaways for selecting choice or preferred part of the image for color adjustment, refining, special effects or outright deletion, which is perdect for applying color splash effect. The tools also facilitate seamless copy-pasting or duplication onto new backgrounds.
The paint-tool can be tempting for those in love with art-works. Pixelmator's robust painting tools offer a traditional canvas-like experience; providing unique stylized brush-presets suited for all sizes and shapes. Featuring options that give users absolute control over brush parameters like stroke style, strength of brush's tip and others, Pixelmator offers enhanced natural-looking appeal.
Pixelmator 'addicts' often turn to it for on-demand unique image-retouching. Some have commented on how they have easily turned poor images into flawless ones on Pixelmator. The app also permits multiple tools and effect-combination for desired editing results.
Other equally efficient tools that makes Pixelmator a favorite to many include' Vector tool', 'Type tool', 'Color Adjustments', 'Effects', 'Layers' and several advanced features suited for professional photographers and graphic artists.
Pixelmator's most recent version includes the 'Extension feature' that enables it to function as an extension within Photos for Mac.
Ever heard of the Skylum's Creative Kit 2016? Well, if you're familiar with Pixelmator, then I bet you already have an idea of what the Creative Kit is.
The Skylum Creative Kit
Unlike most photo editing software, the Creative Kit offers more fascinating, intuitive, and easy-to-use photo-editing Photoshop alternative to creating stunning photo edits and effects.
Like Pixelmator, the Creative Kit is exclusive to Mac users. It includes six award-winning photography apps, each with extremely powerful tools, designed to efficiently handle the simplicity or complexity of the different levels of Photo-editing demands.
The Creative Kit comes as a single installation, with its Pro version available as standalone, and plugins to software like Adobe Lightroom, Photoshop, Elements, and Apple Aperture. It also works as an extension within Photos for Mac.
A Closer Look at the Creative Kit
The Creative Kit's six award-winning apps include Intensify, Tonality, Focus, Snapheal, FX Photo Studio and Noiseless. These individually powerful, and highly efficient apps, put together, make an outstanding one-of-a-kind photo editing application.
Skylum Creative Kit is designed to equip you with over 400+ creative tools, custom social sharing facility, as well as full integration with Skylum's App Center. Image transfer between apps for enhanced workflow and creativity happens in a breeze.
The feature-rich pocket-friendly apps have since inception served over 30 million Mac users, of all skill levels, worldwide. They feature a variety of quick-fix easy-click fantastic presets well-suited for beginners as well as intermediate and advanced level users looking to delve deeper into detailed photo editing.
Regardless of your skill level, the Creative Kit is packed with unique and efficient tools for everyone. It also supports RAW image
Let's take a closer look at each of these apps with their very distinct functions… Did I expressly mention that these apps are available in two versions? Oh yes, they are.
The apps are available as six different file setups on the Mac Apps store, as well as constituting the Creative Kit, all put together in a single installation setup.
Tonality CK
Tonality is undoubtedly the world's most advanced Black & White photo-editing software package exclusive to Mac users, and the first of its kind to be tagged the "Editor's Choice" by Apple. And there are loads of pretty good reasons for that…
Typical of Skylum CK apps, Tonality CK is available as a standalone single-installation file, and as a plugin to software like Adobe Photoshop, Lightroom, and others.The app highlights over 160+ creative and stylized presets, which you can easily pick and explore at will.
Tonality's realistic Film Emulation, Split Toning, Grain, and other state-of-the-art features reflect a beautiful combination of the app's characteristic black and white effects with an innovative technology. Tonality is amazing!
Focus CK
Adding special digital effects like an action-sense or movements has never been this easy. Focus CK highlights special features like the 'Motion Blur', 'Tilt Shift' and 'Custom Focus'. Focus can be easily used to create lens effects, focus, and stylized blur effects, which put together, are great for laying specific digital emphasizes on important details in your photos. The face detection feature is great for easy one-click enhancement of your portrait images.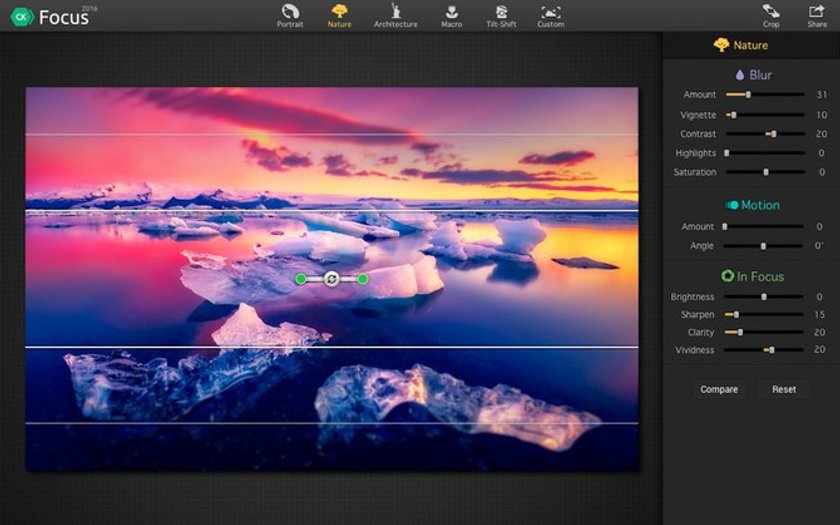 Noiseless CK
Noiseless, Skylum's noise reduction application, is smart, fast and easy to use. Its proprietary image technology makes even boring-looking photos, taken under low-light, look crisp and natural. The app is feature-rich with fantastic options and distinct algorithms adapted for RAW files and smartphone photos.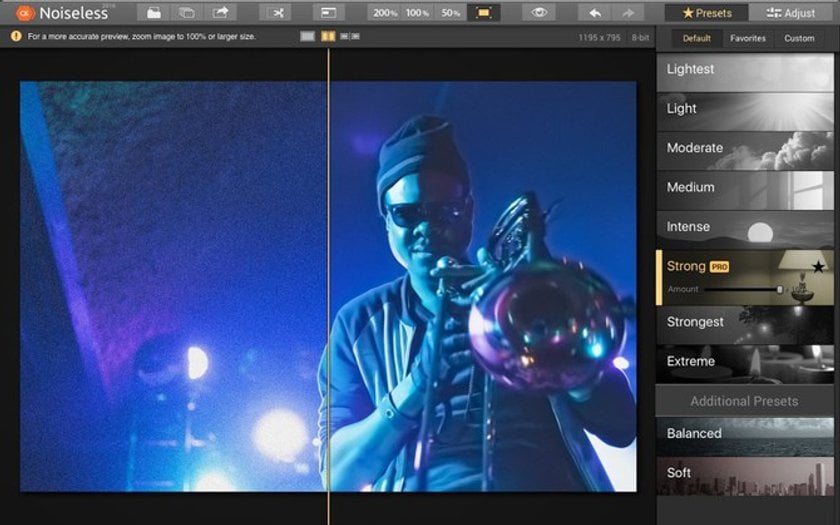 Snapheal CK
You'd need to try your hand on the most advanced digital image-healing software application, Snapheal. Easily remove unwanted details like strangers, dust spots or objects from your image using Snapheal's superfast and flexible technology. Featuring nine distinct and intelligent algorithms, this app empowers you to seamlessly tackle or repair any type of image.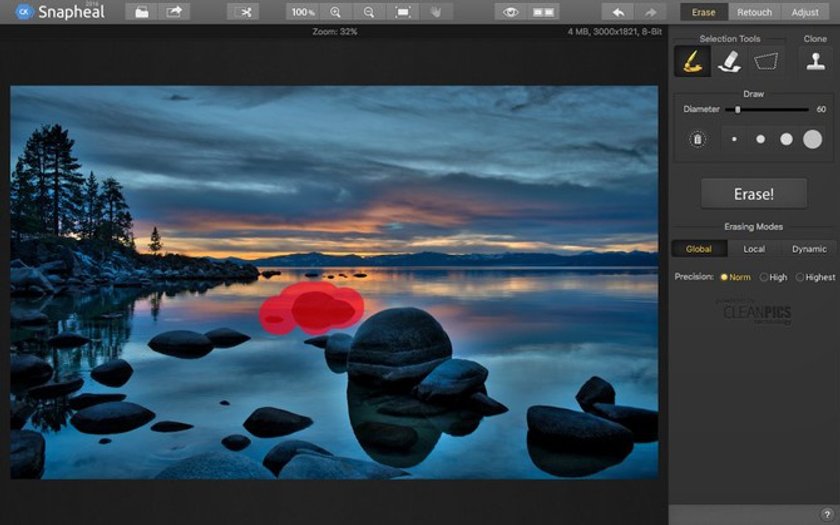 FX Photo Studio CK
Frequently described as an extremely efficient powerhouse for excellent digital image editing, FX Photo Studio is supercharged with over 200+ frames, filters and photo effects which can be used in creating thousands of exceptional artistic styles, in moments. Some of these stunning effects include Grunge, Vintage, Analog, Halftone, Hollywood, Color, Sketch and lots more.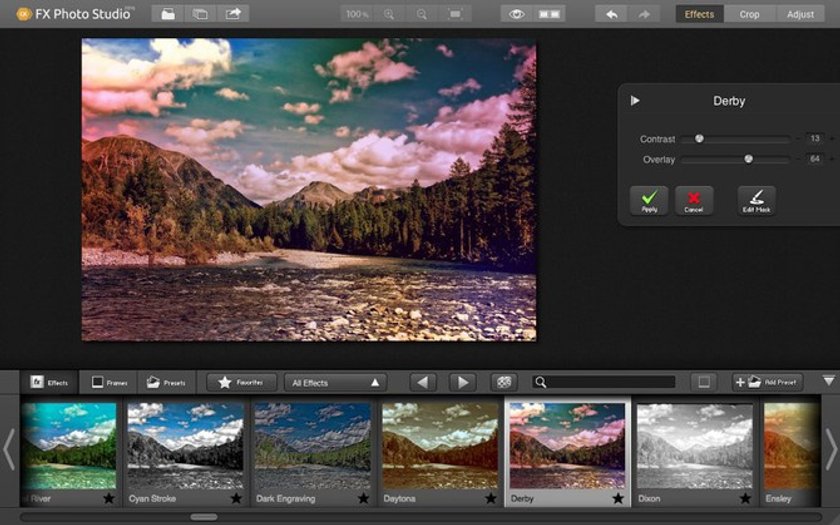 Intensify CK
Ever heard of Michangelo's famous quote: "I saw the angel in the marble and carved until I set him free"? Well, the same goes for all Creative Kit apps, including Intensify. Intensify helps to reveal your photo's hidden 'angel'. Similar to Pixelmator's pixel-accurate tools, Intensify highlights professionally designed Presets that offer even more spectacular dramatic photo-results in a mouse-click; transforming even your boring-looking photos into amazing masterpieces.
With Intensify, photographers of varying skill levels can now create stunning images with unparalleled detail and drama while having absolute control over image properties like structure, sharpening, detail and contrast across different tonal values.
Featuring special algorithms, professionally designed Presets, Adjustment Brushes, Opacity Control, Vignettes, Latest-Mac-Version Compatibility and more,all put together make Intensify a-must-have photo editing tool required for brilliant editing results.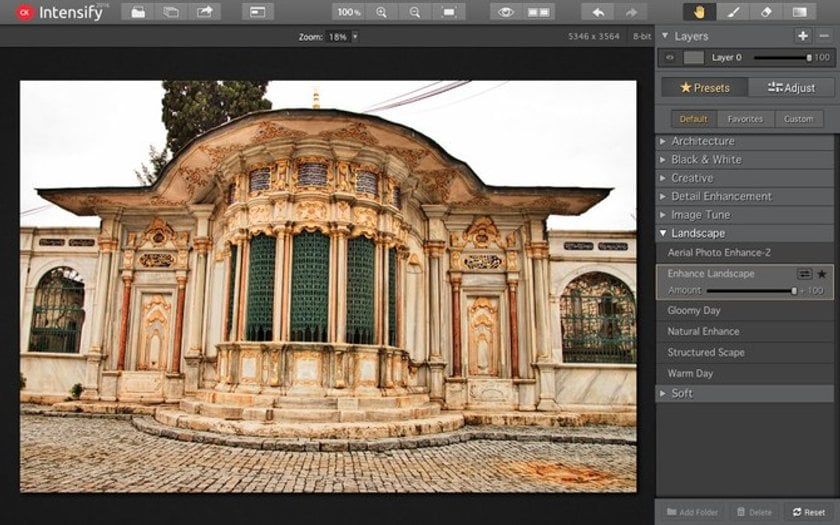 Get on Skylum's Creative Kit train to enhance your photo-editing experience, and make it more fun!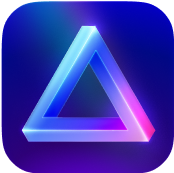 Advanced yet easy-to-use photo editor
view plans