We enjoyed interviewing a professional landscape photographer Peter Tellone.
Landscape photography is a very popular genre all over the world. Many photographers are inspired by the beauty they see in the land and sky but it takes time and experience to capture something truly special. We had the pleasure of interviewing professional landscape photographer Peter Tellone and getting his input on what it takes to create good landscape photographs.
All images © Peter Tellone
Skylum Team: Describe your process when you get to an area that you want to photograph
Peter: I've been shooting for a very long time now, but I'm still like a kid in the candy store when I get to a shoot and I just want to run around and shoot everything. But a couple years ago I decided that was counter productive and I just needed to stop and slow down and really take in the location that I am at. So I stop and sit and I will just look. I want to see how the light falls, the direction, the feeling I get from the place.
While I plan my shoots, I never plan my shots. Instead I let the location tell me what to shoot, It's my Zen, it's my bond with the place. It will tell me. It always has, it always does. So that's why I don't plan the shot. I may have an exact spot and scene I want to shoot but what if the weather or conditions aren't right that day. I could just give up and go home. But instead I look for other opportunities. I may have gone to the desert to shoot broad landscapes, but the desert will say "No, not today. Today shoot small". So I will then end up shooting small vignettes of the details of the desert. I trust the location, it's always right.
And from there then it's on to the technical side. When I know what I need to shoot then I can decide on focal lengths, positions and compositions. It's a very fluid thing, It's the dance. It's my Zen. It's the best time in the world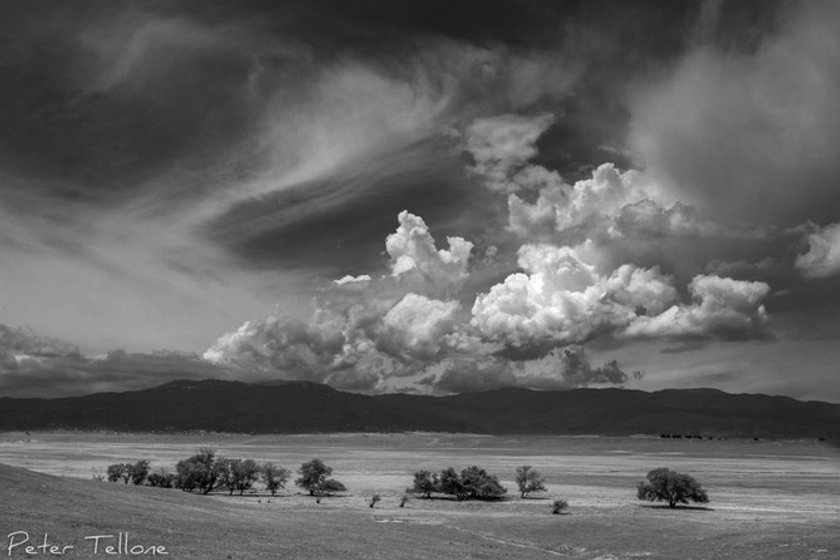 Skylum Team: What's your favorite time of day for landscapes?
Peter: That's a very interesting question and it's deeper than most people assume. Of course golden hour (hour after sunrise, hour before sunset) is always good so I WILL be there for that. But my favorite time? The blue hours (hour before sunrise, hour after sunset). I always continue to shoot long after the other photographers have collapsed their tripods. There is often more magic in those hours and it can be an easier time to shoot because the Dynamic range can be lower then, although, not always. But there is just this beautiful quality to the light and some of my best shots have been in this time.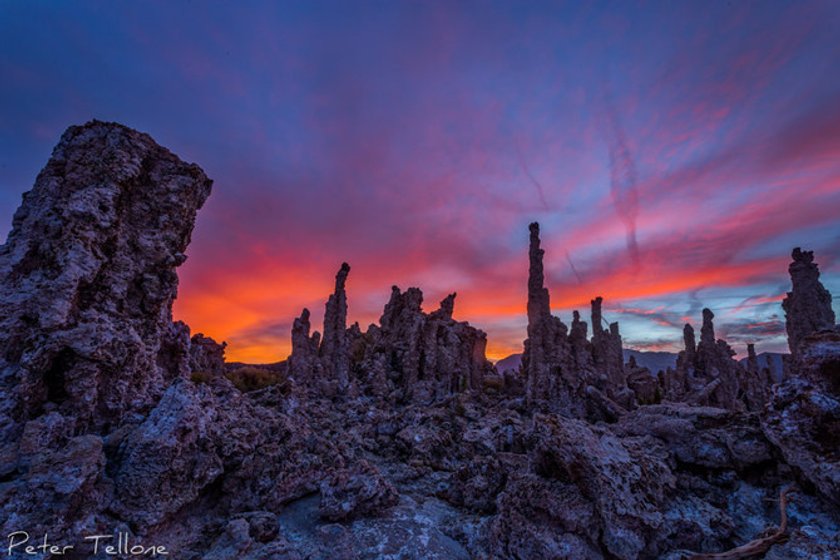 Skylum Team: What's one thing you know now that you wish you'd known when you started?
Peter: I wish I knew what the secret was. The secret to a great photograph. I've been shooting for 50 years now and for the first 40 or so, I really was horrible. I have maybe 2 - 4 images I think are good. I was very knowledgeable and had decent equipment but couldn't I figure out why my images were so…ehhh.
Then I really started looking at my sister's work, who was also a photographer. She didn't have great cameras, she didn't have the knowledge I had…But her images were incredible. And I studied them and studied them and then it became clear, like looking at one of those 3D things you stare cross-eyed at until you finally see the dolphin or balloon. And it was, that she could see. She had artistic vision. It was when it became apparent that that was the IT - IT wasn't f/16 and perfect focus. It was merely the realization that was important.
Skylum Team: What advice would you give to beginning landscape photographers?
Peter: This ties in with the previous question. When you first start out you may not have the artistic vision. That doesn't mean you don't really have it but that your mind is so busy working on the tech that it can't be open to the art. Most brains can't do both at the same time consciously.
So I would say to the beginner, learn as much as you can. You will never stop learning. It IS important to know the tech or WHY you do things. And then along with that, it is practicing what you learned in a variety of ways that stretches your problem solving so you know what to do when different situations come up.
So now you have this knowledge and you need to have experience and when you combine them, the tech side becomes second nature. And it has to be. It can't be the conscious thought when you press the shutter. Because only when you are fully comfortable will your mind relax and open enough to see…see light, see composition…see what's important to a great image.
Skylum Team: What equipment do you typically use?
Peter: I currently shoot with a Canon 6D DSLR. My main lenses are Canon 17-40L 4.0, Canon 24-105 L 4.0 and the Canon 70-200L 4.0. I am almost always on a Manfrotto Tripod with an Arca-Swiss Head. I actually hate tripods, they are always in my way since I shoot so low, so often. But I have seen the difference they make in image clarity so I bite the bullet.
I use Lightroom and Photoshop (LOVE Photoshop) on my iMac and I've been using the heck out of Skylum Intensify and Tonality.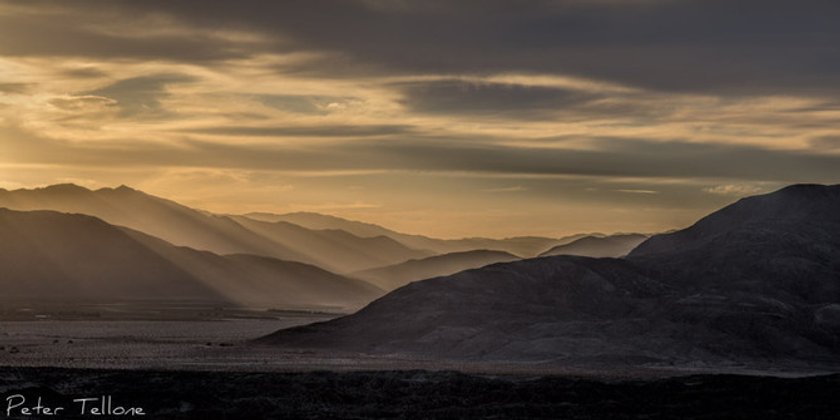 About Peter
Peter Tellone is a photographer, instructor, writer and blogger based in Southern California. He is currently the Featured Landscape Photographer for the Canon Lens Experience at BH Photo & Video. He has blogged for BH Photo and TheHDRImage.com.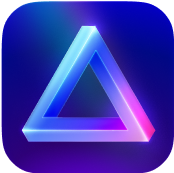 Advanced yet easy-to-use photo editor
view plans