Luminar 4 can satisfy all your photo editing needs, and here are seven reasons why.
If you are a photographer, there's a good chance you either use or have heard of Lightroom. It is a great tool. Skylum Software makes a product that is worthy to be called Lightroom alternative, but also can be used as a Lightroom plugin. It is called Luminar 3. It's designed to work with Lightroom and other photo editing software so photographers don't have to abandon their current workflow and storage solutions to gain Luminar 3's benefits.

Here are seven reasons why Lightroom users should consider buying Luminar 3.
1. Luminar can work as a standalone application or as a Photoshop and Lightroom plugin. Luminar fully supports Adobe's plugin architecture so if you like the way Lightroom works but just want to add some of the cool features found in Luminar 3, you can do that. Installing Luminar as a Lightroom plugin is extremely easy.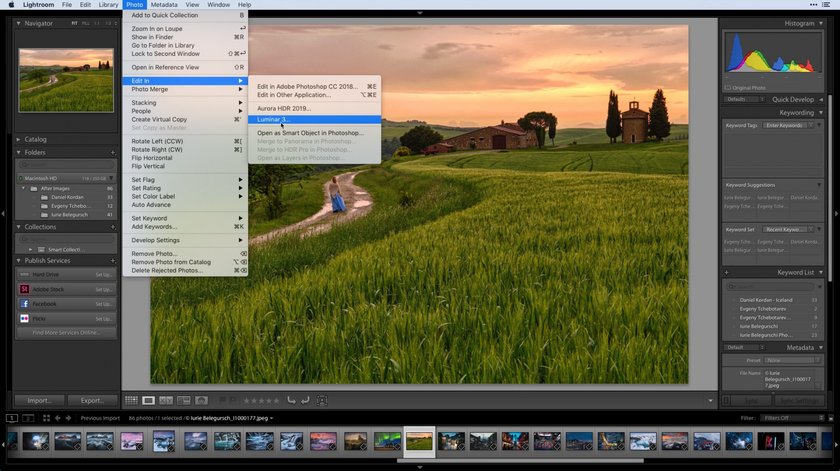 2. There are 51 filters in Luminar 3 that are designed to solve a whole host of image problems. If you use just 10 percent of these filters in your regular workflow – for example, when editing in Lightroom by attaching Luminar as a Lightroom plugin, you'll get more than your money's worth. How's that for a Lightroom alternative?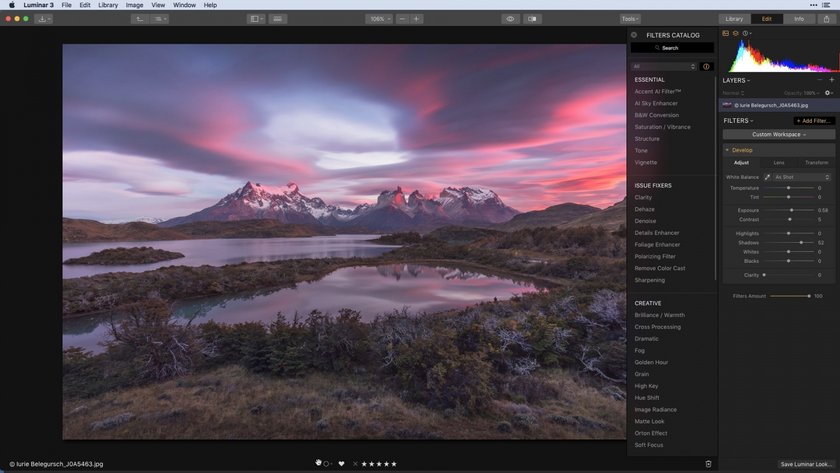 3. Luminar 3 comes packed with AI (Artificial Intelligence) that is designed to make editing your photos fun, fast and easy. Such smart enhancements can become your time-saving Lightroom alternative. Accent AI is the smartest, most intelligent slider in the world. Improve the color, details, tone and depth of a photo in seconds. Accent AI analyzes your photos and applies enhancements automatically so you don't have to make a dozen manual adjustments. AI Sky Enhancer offers smart sky enhancement with the help of Artificial Intelligence. This filter analyzes the image and makes it easy to get beautiful results. Plus, intelligent masking limits the results to just the sky. If you have a great landscape shot that just needs some AI Sky Enhancer action, you can quickly edit it without leaving your main software, by using Luminar as a Lightroom plugin.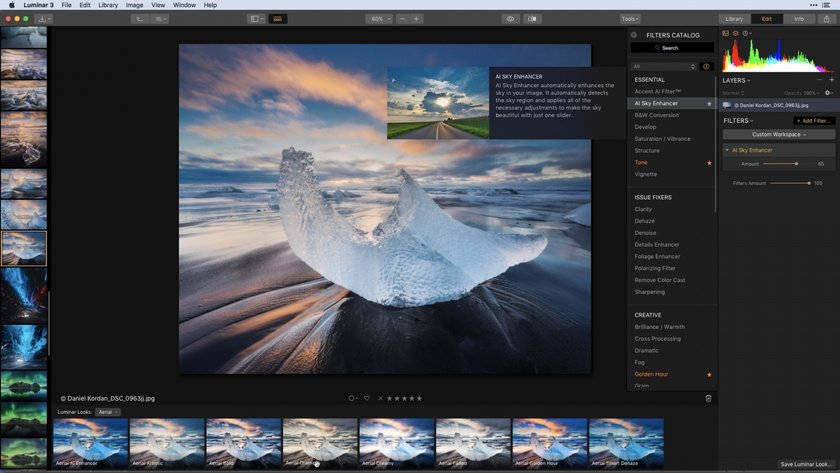 4. You can apply very precise RAW image edits in Luminar 3. In some cases it offers more dynamic range and can recover more details in both shadows and highlights, all while delivering better contrast ratios. You can do the same thing in Lightroom, but with much more effort. That's why Luminar 3 is a great Lightroom alternative. It works with virtually every RAW camera format and even has support for DNG files. You can quickly edit your RAW files and then edit them further in your usual workflow if you use Luminar as a Lightroom plugin.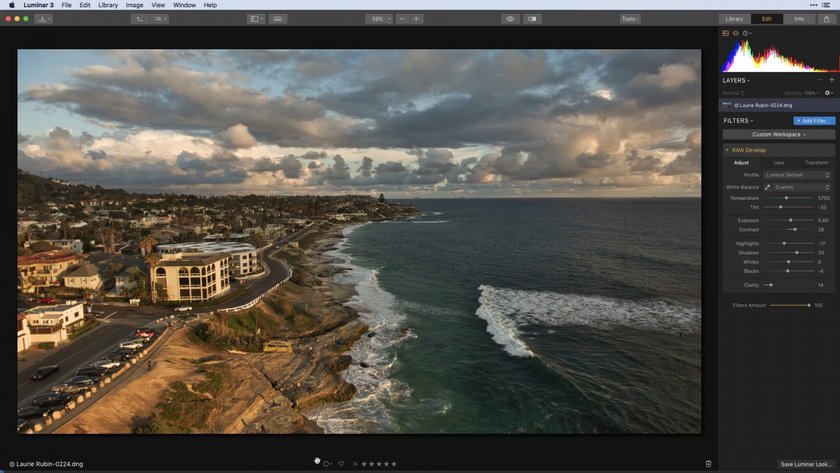 5. If you just want to very quickly browse through a folder of images, Luminar 3 does that beautifully and more quickly than most other software on the market. It even offers you the chance to do a QUICK EDIT to an image without importing it into your main image library. The import process is extremely easy and can be a great Lightroom alternative.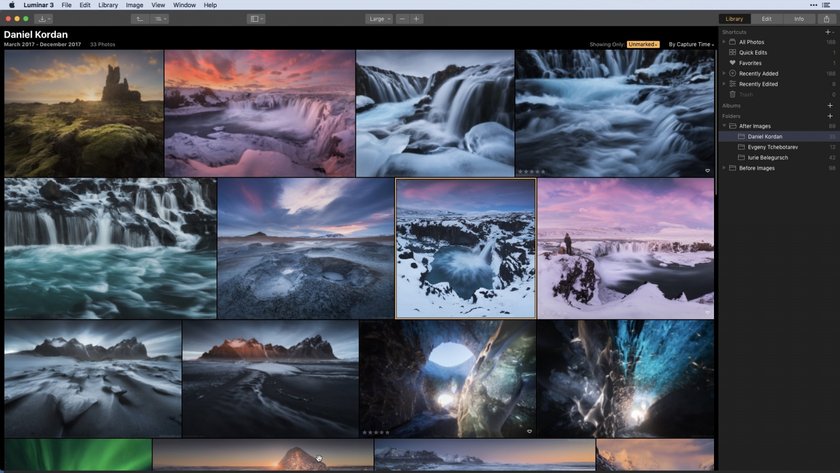 6. All edits in Luminar 3 are non-destructive. And your editing history is stored in your Luminar library automatically, which means you can return to an edit days, weeks, or even years later and pick up where you left off or easily make changes. All edits are instantly stored in the editing database, meaning no lost work or forgetting to save, a much needed feature in a Lightroom alternative.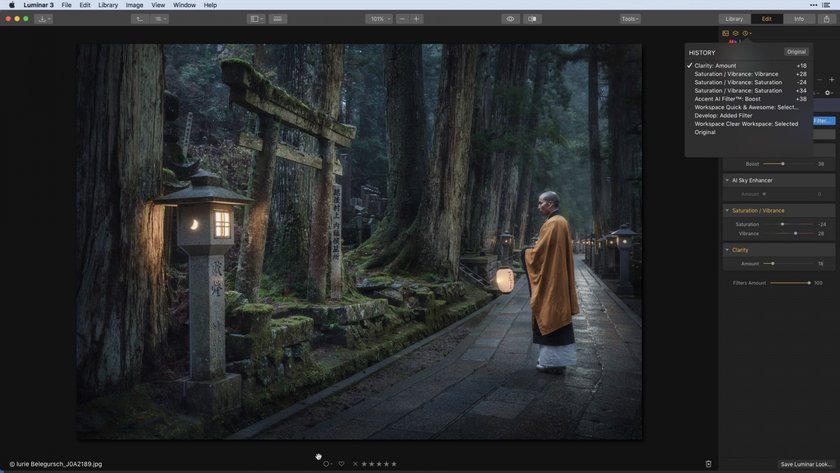 7. Luminar 3 offers adjustments you can't find anywhere else, stepping up the game as a Lightroom alternative.
Smart Tone – Easily refine the exposure of an image without seeing major shifts in color or vibrancy.
Sun Rays filter – Add volumetric lighting to create beautiful beams of light in an image. This tool automatically masks the light so it passes through trees around mountains, and even wraps around objects and subjects.
Matte Look filter – This popular Look uses flat colors and high contrast. It's perfect for enhancing the feeling within a photograph.
Orton Effect – Allows enhancements to an image that include glow and focus. This produces a unique look that's both sharp and blurry at the same time. It's perfect for creating an emotion in a picture.
Golden Hour – Brings a warm-toned sunlight effect to your photo. This filter emulates shooting conditions when the sun is low on the horizon (such as shortly after sunrise or before sunset).

Bonus Reason for Luminar 3 to Become Your Lightroom Alternative
I promised you seven reasons but there are even more reasons for Luminar 3 to become your Lightroom alternative...
The software never expires and is subscription-free, making it a great Lightroom alternative, since Lightroom is based on subscription.
Skylum ships multiple free updates to each version that offer new features and increased format support.
Customers can upgrade to new versions at a deep discount.
Free video education and webinars are included with your purchase.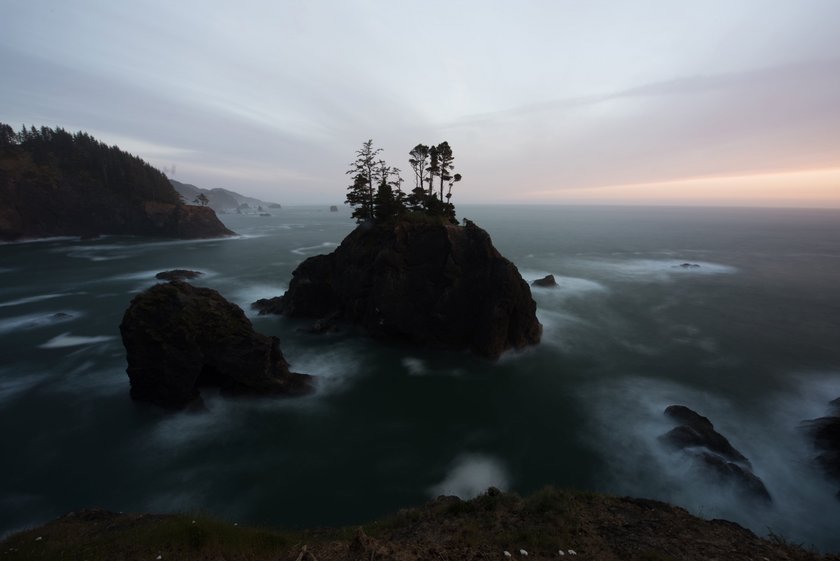 Before - © Daniel Kordan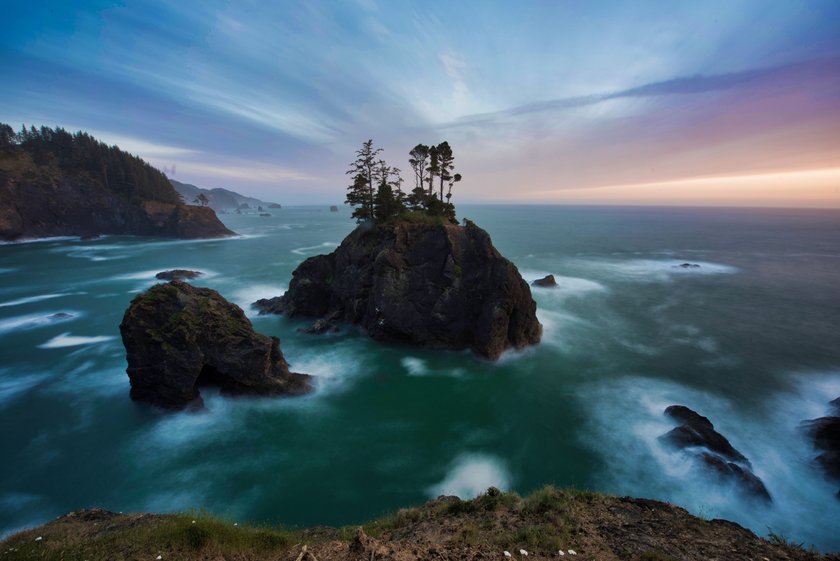 After - © Daniel Kordan
Great Photography, Differently.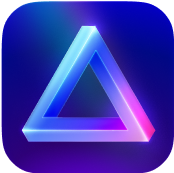 Advanced yet easy-to-use photo editor
view plans