Learn how what plugins are and how you can use them for your photo editing.
Most of the time when someone talks about RAW photo editing, Lightroom is the name that pops into mind. Lightroom is one of the most popular photo editors used by photographers of all experience levels. Containing a wide variety of editing tools, Lightroom is easy to use and quick at what it does. However, what many people don't realize is that Lightroom can be made much more useful with plugins!
Adobe Lightroom plugins you should install
It's easy to install plugins in Lightroom. Let's take a look at some of the best.
Luminar Neo

Luminar by Skylum is a popular standalone photo editor that boasts pretty much all of Lightroom's features and controls. It's a RAW editor with extensive photo editing tools ranging from basics like exposure and color correction to advanced like selective adjustments and layers.

Luminar Neo is also one of the best Lightroom plugins you can use. It adds its own set of features and easy controls to Lightroom's interface, allowing you to add a little more flair to your photos. It's especially recommended for those who want a quick and simple way to make their photos look like they've undergone some serious editing. Luminar allows this with its impressive collection of presets that provide one-click editing solutions.

Aurora HDR

Sometimes, you're presented with a great scene but the lighting just isn't working for you. Your photos come out either too bright or too dark, leaving much to be desired. In these situations, HDR photography is the best solution. Simply take multiple photos of the scene at different exposures and blend them using an HDR editor to get a balanced exposure.

Lightroom can do this, but it doesn't provide in-depth controls like a dedicated HDR processor does. That's where Aurora HDR comes in. Aurora HDR is one of the greatest Adobe Lightroom plugins you can use if you're a landscape or architectural photographer, as it puts easy-to-use controls at your fingertips.

Photolemur

If you're a beginner photographer and find Lightroom's controls a little too daunting, then the Photolemur Lightroom plugin is just the thing you need. This photo editor is famous for its automatic editing powers. Once you drop your photo into the application, it analyzes multiple elements of the image and makes its own enhancements automatically.

With the Photolemur Lightroom plugin, you can quickly change how your photos look without having to do anything. Its Color Recovery, Sky Enhancement, Exposure Compensation, Foliage Enhancement, and Smart Dehaze tools each focus on a particular aspect of your photo, and the Artificial Intelligence engine does all the work for you.

Time Machine Reject

This plugin helps reject photos that you don't want to be included in a backup. Without this, Lightroom keeps rejected images in a folder unless they're deleted, hence occupying space. Time Machine Reject is one of the best Lightroom plugins you can use if you're tired of running out of space because of files you don't need.

This plugin is great for letting users create custom keyboard shortcuts for Lightroom. This means that you can completely change the way you use Lightroom if you so desire. By using a few keyboard combinations, you can make selections or perform actions that would otherwise require mouse clicks.

Focus Mask

Focus Mask helps you to see which images have the most detail by highlighting the parts in focus. This is useful when you have multiple images of the same scene and want to edit the sharpest one. The sharpest photos get a red outline around the parts in focus. The redder a photo, the more in focus it is.

If you're an avid Instagrammer, then this plugin is for you. It allows you to share your photos to Instagram directly from Lightroom, letting you avoid the hassle of transferring photos to your phone first and then to Instagram.

LR/Gmail

If you want to email your photos directly through Lightroom, then LR/Gmail is a great choice. This can be a very useful tool if you work in collaboration with someone and have to send them your photos often for review or if you just want to urgently share some images with a client.

SmugMug

SmugMug is a great site for sharing photos, and this plugin allows you to publish images directly from Lightroom. SmugMug is also a great way to build an online portfolio and even to sell images if you want. This makes the plugin a very useful addition to your Lightroom workflow as you can upload images to SmugMug as soon as you edit them.

LRB Exhibition

Having a website is one of the most important things you can do as a professional photographer. If you want to create a website using LRB Exhibition, then you can connect Lightroom directly to it and publish images online with the help of this plugin.

Geoencoding Plug-In

If you want your photos to have location information embedded in them, then this plugin allows you to do exactly that. With Geoenconding, you can add GPS data directly to the metadata of your photos in multiple ways.
How to add plugins to Lightroom
These are just some of the plugins available for Lightroom to help you get the most out of this excellent photo editor. Most of these can be installed very easily from the Adobe Creative Cloud, and there are many more that you can choose from to suit your particular needs.
Installing Lightroom plugins is easy. The program has a Plugin Manager that is easily accessible from the File menu, helping you manage all your existing plugins or add new ones. To add a new plugin, you'll first want to download it from a reputable source. If you're not sure which plugin you want and would like to browse a few, Adobe's Plugin Exchange is the way to go. There, you can take a look at many Lightroom plugins and make up your mind.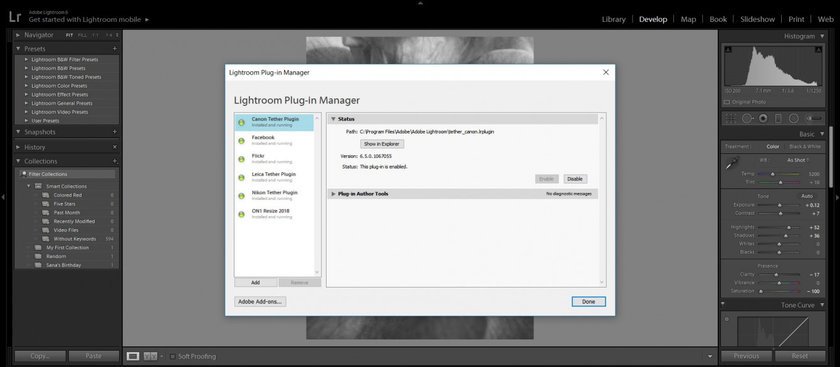 Once you've downloaded a plugin, clicking the Add button in the Plugin Manager will prompt you to locate it on your hard drive. Select the .lrplugin file you want to add, and that's it! Lightroom will automatically add the plugin.
That's how easy it is to install and start using a plugin for Lightroom. Plugins are a great way to add to the capabilities of Lightroom, and they make it easy to control certain aspects of your photos. So what are you waiting for? Identify the problems you face while using Lightroom, browse the plugins available for your version, install some, and get editing!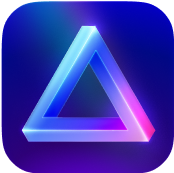 Advanced yet easy-to-use photo editor
view plans