The iPhone 7 lineup, is almost certainly Apple's strongest to date when it comes to the camera.
Special offer! Right now you can purchase Luminar, the most advanced Mac photo editor from Skylum with special discount:
For the last couple of years, Apple has sold its flagship iPhone in two sizes, a regular 4.7-inch model and a 5.5-inch "Plus" version. With the iPhone 6 and iPhone 6s series, Apple had kept the differences between the two to a minimum. With the iPhone 7 and iPhone 7 Plus, the distinction between the two has grown considerably, especially when it comes to the cameras.
iPhone 7 Plus Camera Features
Both iPhones have received impressive camera updates. However, Apple saved the best new features for the iPhone 7 Plus. There are two new camera systems found on the larger model. First, there's the 12MP wide-angle camera, also found on the iPhone 7, which contains a 28mm-equivalent lens and ƒ/1.8 aperture.
The second is a 12MP telephoto camera featuring ƒ/2.8 aperture, which can get you even closer to the action without losing image quality. It's equivalent to a 56mm lens. Apple says this second camera gives you a hard optical zoom up to 2x. The included digital zoom lets you shoot at up to 10x for photos and 6x for video. The 4.7-inch iPhone 7 offers digital zoom only up to 5x.
The dual-cameras found on the iPhone 7 Plus have another trick. When working together, they act like a pair of eyes to create an impression of depth and solidity of the scene. That lets the Camera app apply a progressive blur to the background, giving you a shallow depth of field that's typically only captured by more expensive cameras.
This depth-of-field effect is entirely software-based and won't be available when the iPhone 7 Plus first arrives. Instead, Apple plans on including it on a iOS software update before the end of 2016.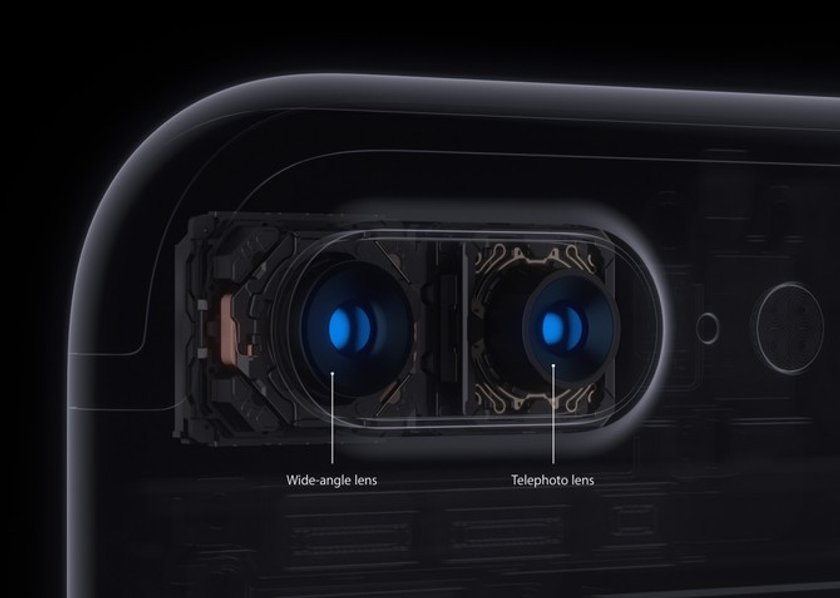 The front Camera will surprise you
Do you like taking selfies? The new 7MP front-facing FaceTime HD camera features better resolution and a wider color capture compared to previous models. It also contains Retina Flash which matches the ambient light for a shot with natural-looking skin tones.
Besides these features, the iPhone 7 Plus has gained next-generation optical image stabilization, RAW capture, improved color gamut, and a six-element lens that enhances the look of photos and videos captured in low light.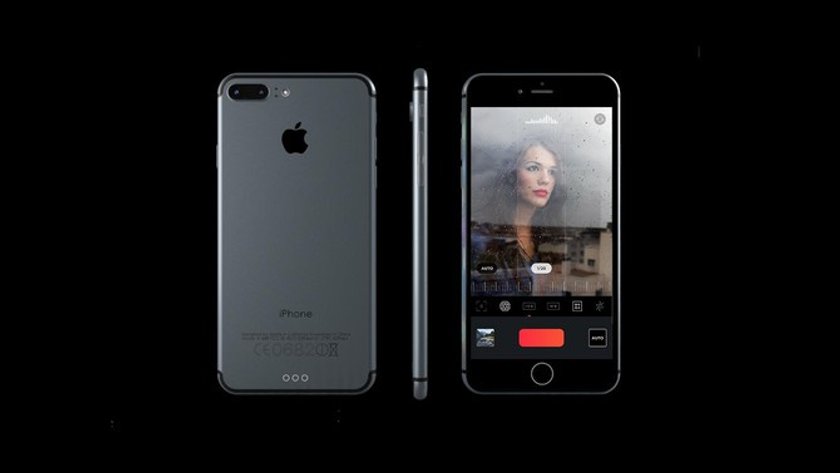 Say hello to iOS 10: why Photographers should choose it
Even if you aren't planning on buying a new iPhone this year, Apple has added a few new photo-centric features to iOS 10. The software update is compatible with the iPhone 5 and later models.
In iOS 10, the native Photos app has gained a new feature called Memories. These are auto-generated clips that mix photos and videos according to a date or event.
Each mix features pans and transitions set to a soundtrack, which you can change using one of Apple's stock clips or a song from your music library. You can also choose to make the clip short, medium-length, or long. Memories extend across all Apple devices, including iPad, Mac, and Apple TV.
Apple has also made it easier to find photos in iOS 10 and impressively so. You can now search images by the people, places, or things in them, like "iPhone," "beach," or "car." As you find images by keyword, you can add them to an album or share with ease.
Both of these iOS 10 Photo app changes, while nice, are mostly incremental. For example, Apple left photo-editing techniques in iOS 10 largely untouched. Ideally, you should perform your photography workflow should on your Mac, especially with RAW images.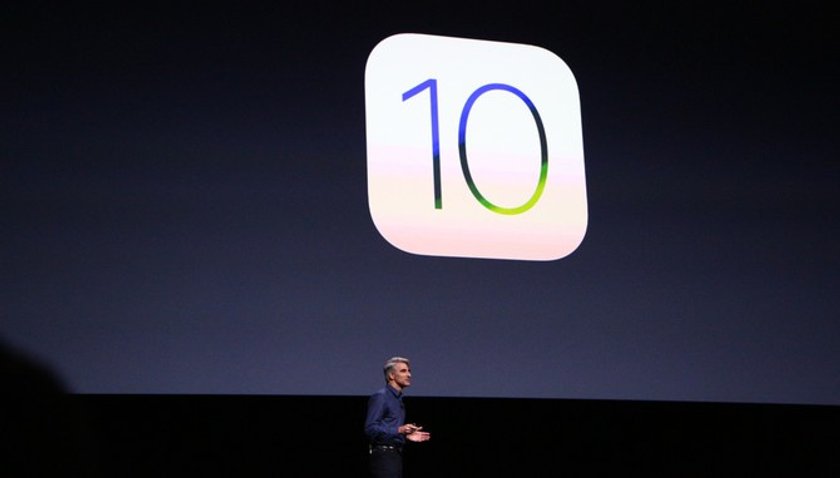 Professional shooting: it's time to take RAW images
You typically receive iPhone images in JPEG format, which are compressed and processed, thereby decreasing the number of colors in the bright and light areas of the photo. These type of images are much harder to retouch, which is why professional photographers don't use them.
By contrast, RAW images come straight from the camera sensor. In doing so, they're less processed. Unfortunately, camera sensors are tiny, even when there are two. Therefore, you'll probably never see photo-editing tools on a smartphone match those for Mac or Windows.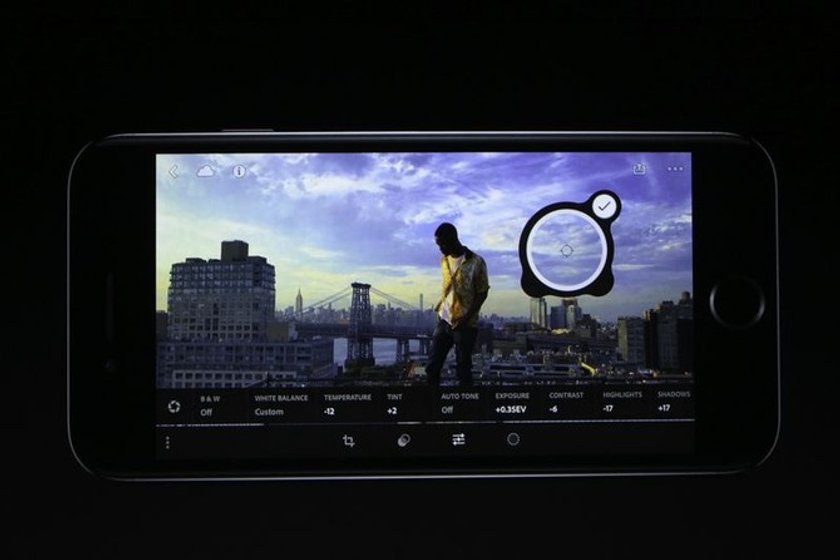 Make those awesome iPhone 7 photos even better
To edit RAW images, you should transfer them to your computer and use a third-party application. There are many tools available for this. Snapheal, for example, offers an affordable way to remove skin blemishes on images, while Noiseless helps to eliminate those pesky color and light "speckles" familiar with low-light shots while retaining the sharp details of a photo.
Intensify allows photographers to enhance details and add drama to their images. Think of it as a great way to reveal the hidden beauty of your photos.
Snapheal, Noiseless, and Intensify are all part of Creative Kit, which also includes Tonality, FX Photo Studio, and Focus. Together, Creative Kit serves as an excellent replacement for Aperture.
When you're ready to take your photos to the next level, it's probably time for Aurora HDR. This application features an easy-to-use, versatile workflow for every style of HDR. Better still, it benefits photographers at any skill level.
iPhone 7 vs iPhone 7 Plus for photography lovers
The iPhone 7 and iPhone 7 Plus are available in two new finishes, black and jet black, plus silver, gold, and rose gold. For the first time, the phones start at 32GB instead of 16GB. They are also available with 128GB and 256GB of storage. Prices start at $649 for the iPhone 7 and $769 for the iPhone 7 Plus.
The iPhone 7 lineup, especially the iPhone 7 Plus, is almost certainly Apple's strongest to date when it comes to the camera. Combined with excellent iPhone photo editing apps, your images will look better than ever before.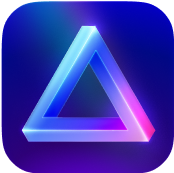 Advanced yet easy-to-use photo editor
view plans