Skylum Travel Adventures T&C
Contest Rules
Unless otherwise noted, you must be at least 18 years of age to enter.
No purchase is required to enter any Skylum giveaway or contest.
The entry timeline, procedures and prize list for each contest are announced individually on https://skylum.com/photo-contests/<name of contest>.
To enter the contest, you need to login to your Skylum® account or create a new one for free.
Valid entry includes the submission of a photo you took yourself and own the rights to, name, email, and description (optional). Anyone who enters acknowledges that their email will be shared and may be used by Skylum Software, Vitec Imaging Solutions and Lume Cube (all partners) after the contest ends. Entrants may opt out of partner emails by following instructions located on each partner's respective website.
Skylum will not verify receipt of entries. Incomplete entries are void. Skylum is not responsible for entries that are lost, late, misdirected, incomplete, incomprehensible, illegible, damaged, undeliverable or delayed.
Our contests are generally open to anyone who is at least 18 years of age and who does not reside in an area where such contests are void by law. In cases where the contest or giveaway is promoted on Twitter or Instagram or Facebook, you may need to sign up for an account on one of those services to be eligible. You can sign up for a free Twitter account at http://www.twitter.com. You can sign up for a free Instagram account at http://www.instagram.com. You can sign up for a free Facebook account at http://www.facebook.com. There are no exceptions. Depending on the contest, you may need to be following certain persons or companies on Twitter, Instagram, Facebook or other social services to be eligible to win and your tweets and posts cannot be protected. Details on who to follow are listed in each contest post. Persons who have had their social account blocked by Skylum are not eligible to participate or win.
Employees (or their immediate families) of Skylum Software, one of the individual contest partners, or any subsidiary are not eligible to win our contests or giveaways.
Unless otherwise noted, the termination date for eligibility is the final day of each giveaway at Noon PST.
All prize information including prize value is listed with each contest announcement. In each contest or giveaway, we reserve the right to substitute a prize of equal or greater value in the event that the original promised prize becomes unavailable. Some prizes may be awarded via gift certificate.
Skylum is not responsible for: (1) typographical errors in any materials relating to the Contest; (2) lost, misdirected, illegible, incomplete, or delayed entries; (3) cancellations, postponements, or delays; (4) Acts of God, war, terrorism, government regulation, disaster, fire, strikes, civil disorder, or other similar causes beyond the control of Skylum and their partners, their affiliated, parent, and subsidiary companies, advertising and promotional agencies and their immediate assigns, making it inadvisable, illegal, impossible, or impractical to continue the Contest or to perform under these Rules. Skylum makes no warranty, guarantee, or representation of any kind concerning any prize, and Skylum specifically DISCLAIMS ANY IMPLIED WARRANTY OF MERCHANTABILITY, WARRANTY OF FITNESS, AND ANY OTHER IMPLIED WARRANTY.
Winning entries will be selected by a panel of judges appointed by Skylum and/or its partners for any individual contest. The decision of the judges is final.
The winner does not have to be present for the drawing unless otherwise noted.
Anyone who submits an entry always retains rights to their images. By submitting your photos to this contest, you automatically allow Skylum® to feature your photos on skylum.com as well as in the Skylum® newsletter and on social media. Note that not every submitted photo is guaranteed to be featured
Winners automatically grant the use of their name and their image in the promotion of this and other Skylum contests.
Winners are responsible for applicable state or federal taxes (winner must pay any taxes due directly to a government entity).
Any prize not claimed within 90 days of the announced winner shall be forfeit. No exceptions.
While the contests are generally open to residents of any country, prizes can only be shipped to an address inside the USA. Foreign winners may be asked to compensate for additional shipping costs if any. Skylum is not liable for any customs duties or delays. Proof of shipment to the winner's address shall end any obligation to deliver any prize under these rules. Contests are NOT open to residents of Quebec, Canada, Iran, Syria or any country banned from international trade by the United Nations or the U.S. Government.
Skylum is not responsible for issues regarding Internet access, Twitter, Instagram or Facebook downtime, bounced email or any other technical malfunction beyond its immediate control.
The contest is in no way sponsored, administered, or associated with Instagram or Facebook
There may be only one prize winner per household every 120 days.
All Skylum contests and giveaways are subject to all federal, state, provincial, and local laws and void where prohibited. It is your responsibility to refrain from entry if our contests or giveaways are illegal in your jurisdiction. If you are declared a winner but contests and giveaways like these are illegal in your jurisdiction, your prize will be forfeited and given to a runner-up or rolled into a future contest.
This contest is in no way sponsored, administered or associated with Instagram, Inc., or Facebook, Inc.
NOTE: Rules are subject to change without notice. Please visit this page regularly for updates. If you don't enjoy contests or giveaways or feel that the Internet is not an appropriate place for such events, please do not participate.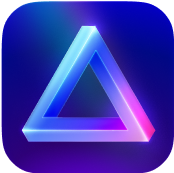 Advanced yet easy-to-use photo editor
view plans