Anyone can tell you how to take a portrait. We'll help you make portraits that matter.

Capturing character in portraits goes beyond the things that are skin-deep. To capture character means to capture the essence of who your subject is, what do they think and feel, and how do they express themselves.
We've compiled a few of our favorite character portrait tips, and paired them with some of the best Luminar tools. Take a look.
PICK THE RIGHT ENVIRONMENT
Environment is one of the greatest indicators of who a person is. Placing your subject in their environment and focusing on that in your photos is a wonderful way to bring out their character. In addition, it makes them feel comfortable — allowing for natural, interesting and story-driven images.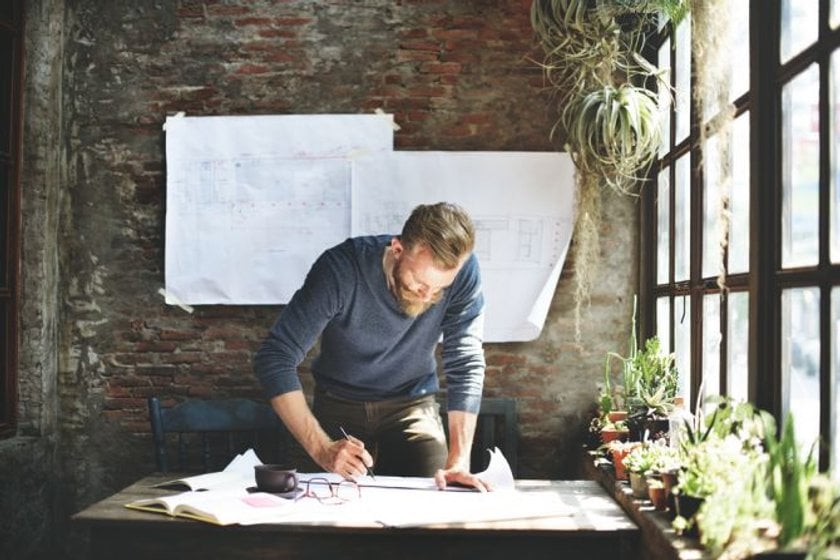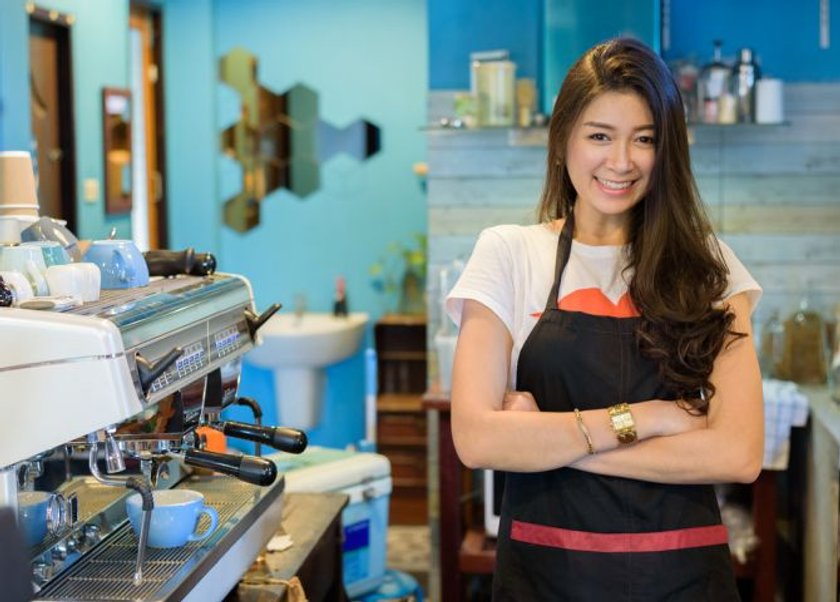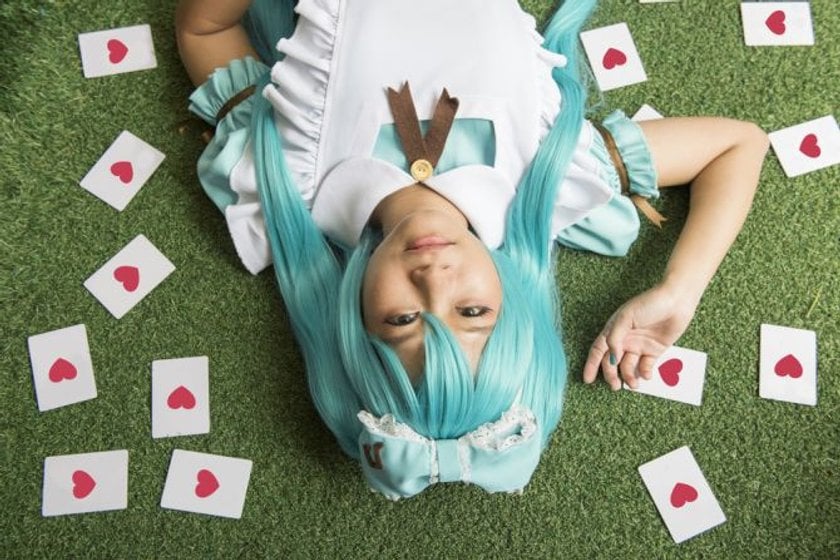 If you're looking to get photographing portraits right away with less planning, explore your immediate surroundings. What does your subject look like against different backgrounds around your home and your neighborhood? A wooden fence? A vibrant orange wall? Vintage trucks that line your street?
Quick TipWhen you place someone in an environment or ask them to help construct their own, they can pose or, they can act natural. Try capturing a mix of photos, from styled to candid. And see what sort of shots you come up with.
KEEP THE WARDROBE IN MIND
When capturing character, capture clothing. What we wear says a lot about our individuality and — similar to placing the subject in their environment — it can make them feel at ease while being photographed.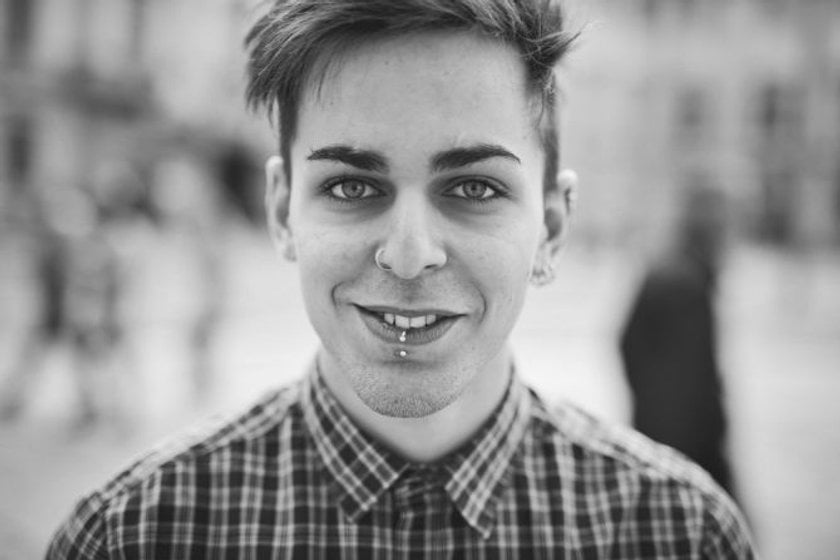 Is he a hip guy with thick black rimmed glasses, hair styled and gelled, plaid shirt buttoned? Or a little girl, dressed as her favorite superhero? A jewelry maker — with rings and bracelets and eclectic clothing?
Quick TipAsk your subject to dress in a way that means something to them, and showcases their personality. You will find this shines through in your photographs, making your story more meaningful.
LOOK IN THEIR EYES
If there is anything about a person that can tell the entirety of their character — it's the eyes. The eyes themselves can convey emotions that even words can not. And to capture the eyes in a photo is to capture the character of the subject.
Look to the eyes and you'll find the story inside. To do so, your subject doesn't necessarily have to look into the camera itself. It can go one way or another, but try to capture them up close rather than far away. Make sure that the eyes are well lit, so that you can see them.
PLAY WITH DOUBLE EXPOSURE
Double exposure is a fantastic way to get creative and unique portraits. Try taking your portraits on a solid black or white background and then put another photo on top of it. Watch photographer Scott Davenport use layers, masking and filters to mold his beautiful portrait subject with nature photos and achieve stunning results.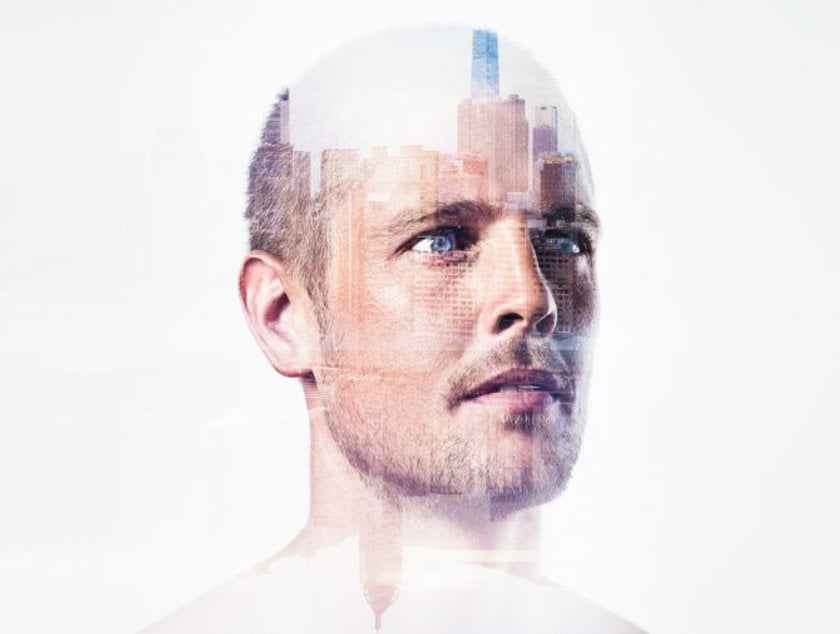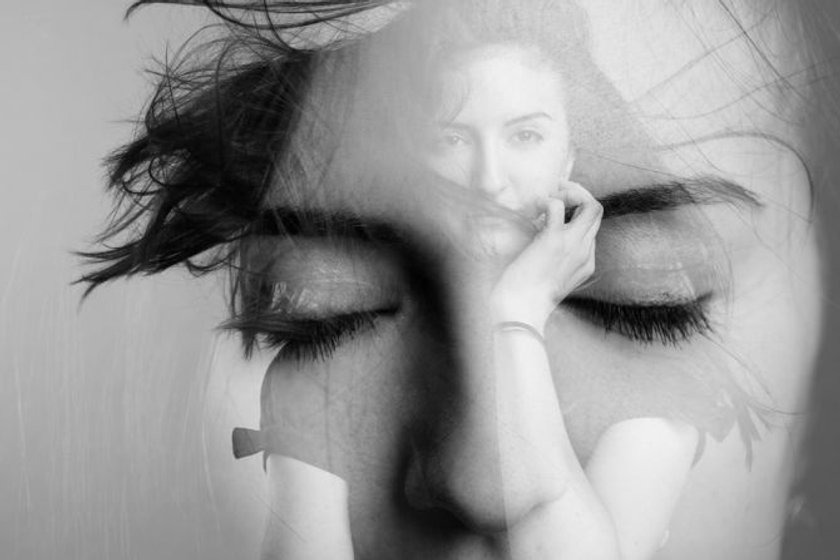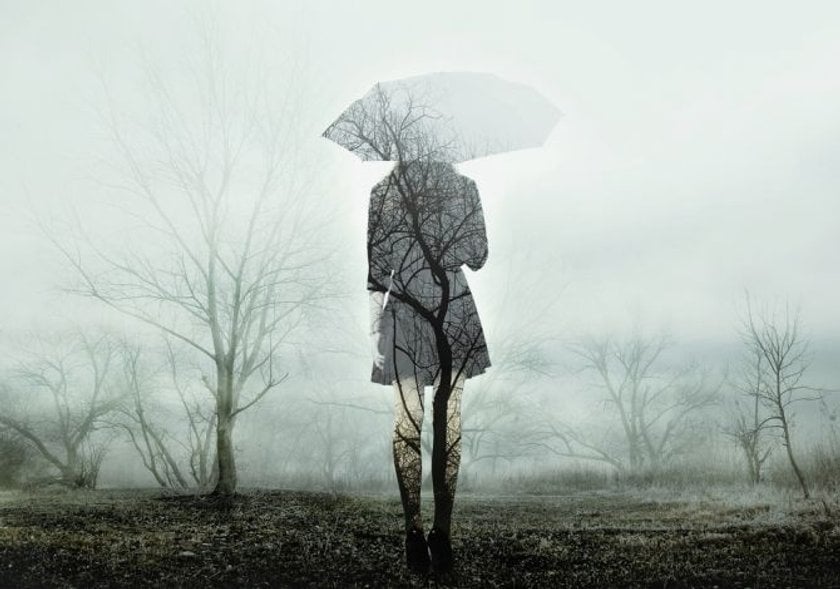 TAKE ADVANTAGE OFLUMINAR PHOTO FILTERS
With the power of Luminar filters, you can make your character shots exceptional. Filters allow you to save time on expensive gear and get great results with less effort. For example use the Clarity filter to create deep bright eyes, to enhance the details and make them pop (from the pupil to the iris).
The Orton Effect will give your portraits an incredibly unique "fairy tale" flavor. There are over 40 filters in Luminar (and more are coming with new updates), so you will definitely find the one that fits your style.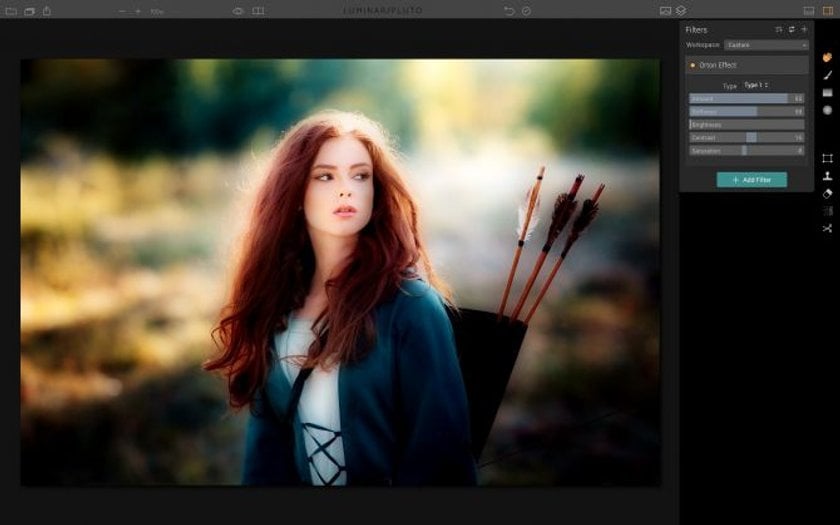 More fantastic filtersDiscover 7 essential Luminar filters that will take your portraits to the next level. In love with landscape photography? Check out these superb Luminar filters for images taken outside.
SAVE TIME WITHPROFESSIONAL PRESETS
Luminar presets offer instantly stunning results in a matter of seconds. You click on the preset and get the look you want. For portraits, try filters like Glamour, Noble Beauty, Portrait Soft Glow and more.
We've recently teamed up with Scott Kelby to create a pack of Scott's Signature Presets for portraits. Luminar users get the presets for free. New users can take advantage of this cool deal which features Luminar + portrait presets from Scott Kelby + 1 Month KelbyOne Membership.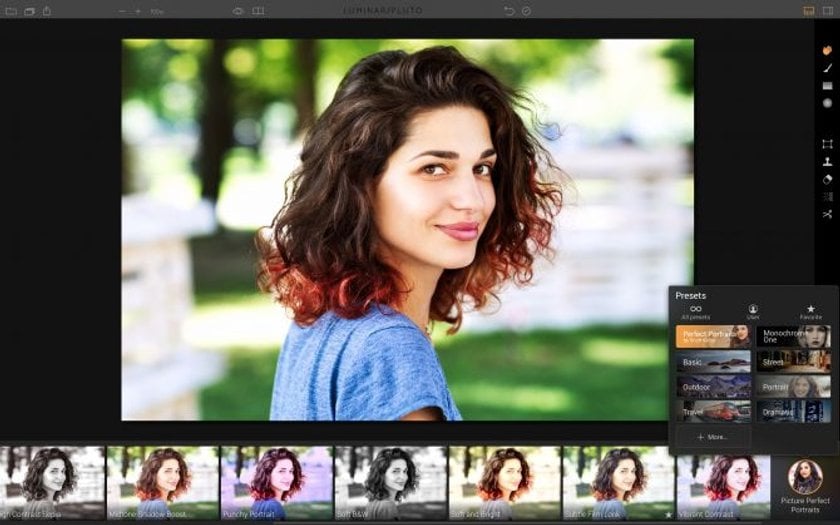 USE SMART TOOLSTO FIX IMPERFECTIONS
Even if something goes wrong during the photo shoot, Luminar offers tools that will fix your portraits right up. Fix skin imperfections with powerful eraser and/or clone&stamp tool. Smooth skin using the negative structure and selective masking.
Remove noise and make your low-light portraits look their best with the dedicated noise reduction tool. Easily get rid of unwanted color casts with the dedicated "Remove Color Cast" filter. The choice is yours!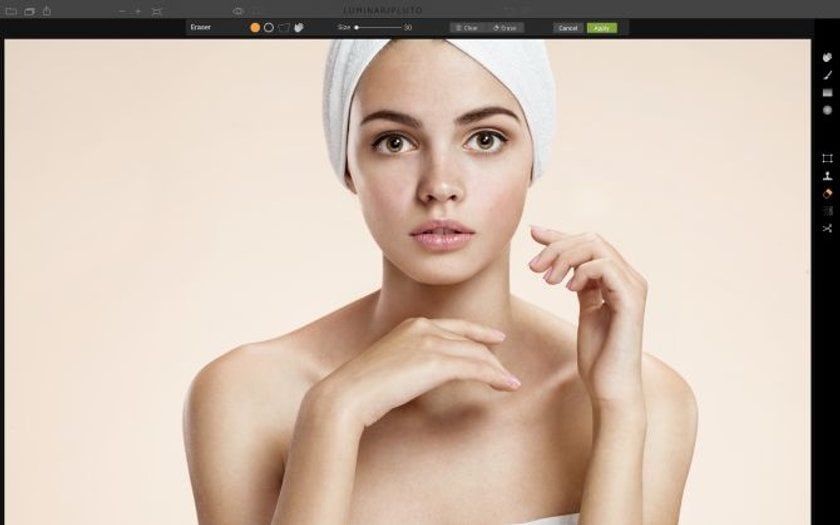 CONCLUSION
Capturing character-driven shots is one of the most uniquely intriguing aspects of portrait photography. From the eyes, to the clothes, to the environment — the creative possibilities are endless. As always, reach out if you have any questions. And don't forget to use Luminar & Aurora HDR to make your images truly stand out.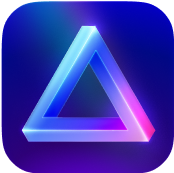 Advanced yet easy-to-use photo editor
view plans