Photography is an art where creativity and technology depend on one another; that is why even the most talented photographer actively relies on certain specific kinds of software for the final result of their work to be closer to perfection. Nowadays, both professional and amateur photographers seek versatile, efficient, and affordable software to ease the editing process.
One prominent name in the industry is InPixio, known for its comprehensive photo editing capabilities. This tool has its strengths and weaknesses. We will observe them below based on InPixio reviews from the users.
But even though the InPixio ratings within the list of the most commonly used photo editing tools are quite high, it is not the only option available. In the given article, we will observe the seven best alternatives and competitors to InPixio, both free and paid, that redefine how we enhance our images.
Whether you're seeking to spruce up your social media posts, retouch your professional portfolio, or enjoy the art of photography, these alternatives offer various features to cater to your unique preferences.
The InPixio Photo Editor Review: Strengths, Drawbacks, and Everything You Should Know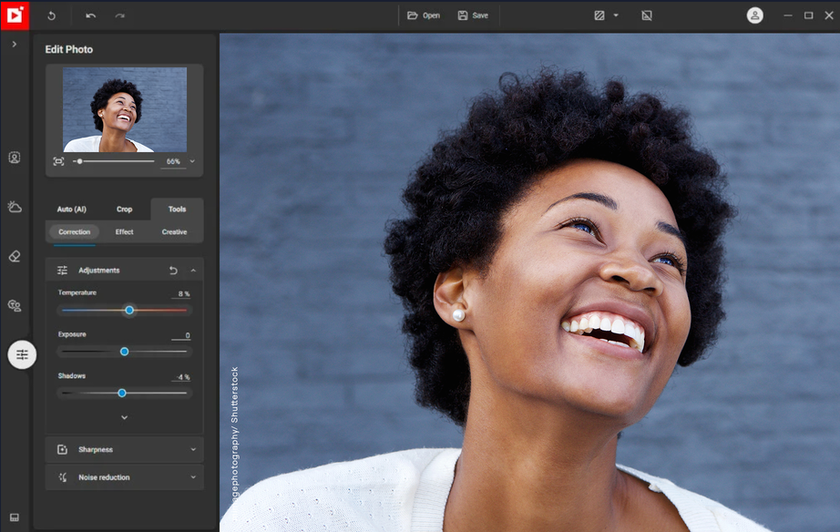 InPixio is a tool known and loved for its user-friendly interface and robust editing tools. Users praise its intuitive design, making it accessible to beginners and seasoned photographers. The wide range of editing options, from basic enhancements to advanced manipulations, allows photographers to express themselves in various ways creatively.
However, certain factors negatively impact the InPixio ratings among editing software users. Some users have reported pricing concerns. While it offers a free trial, some users find the full version's cost higher. The InPixio pricing models can be subjective, but assessing your budget and needs is crucial before committing to editing software. Fortunately, our list of alternatives includes free and paid options, allowing you to explore choices that align with your financial preferences.
Additionally, while plenty of photography enthusiasts applaud the sufficient functionality of InPixio, users demand more advanced photo editing features to achieve better results. Advanced editing features are paramount for users who use image editing software regularly in their professional activity, and InPixio cannot always cover their needs in full.
7 Best InPixio Alternatives & Competitors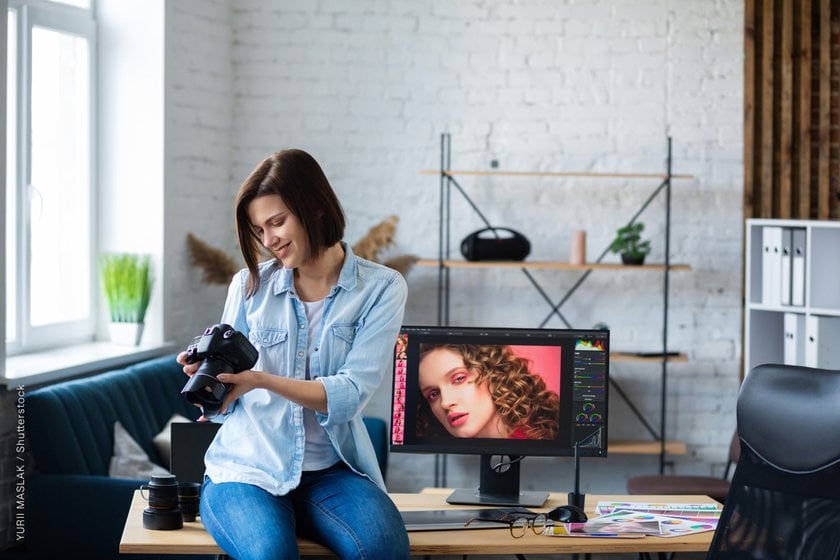 The modern photo editing software market offers different options for photographers. You can decide which is best for you, regarding your professional capabilities. The kinds of software the professionals use can be too hard for beginners to understand. Meanwhile, the easy-to-use and the most user-friendly software types often need to include advanced features essential for professional image editing.
Price is another factor that should be considered when choosing software that will help you edit your images. Investing in good image editing tools is essential for those who plan to devote their life completely to photography. All the money spent on photo editing tools will soon return because the quality of the final pictures depends on the tools, and the higher the rate, the more you can earn.
But if you take pictures for fun and your primary goal is to capture the moment rather than achieve proficient image quality, if you edit images casually from time to time, free or low-budget-friendly photo editing tools will be the best option.
On the other hand, there is an important rule to remember: the most expensive does not necessarily mean the best of all. Choosing a perfect photo editing tool makes no exception. Observing the characteristics and studying the reviews left by fellow photographers is necessary to conclude whether the product you will use is worth paying for.
Let's observe the Top 7 InPixio alternatives and competitors from the perspective of the factors mentioned above, comparing the advantages and disadvantages of every option concerning your particular situation.
Luminar Neo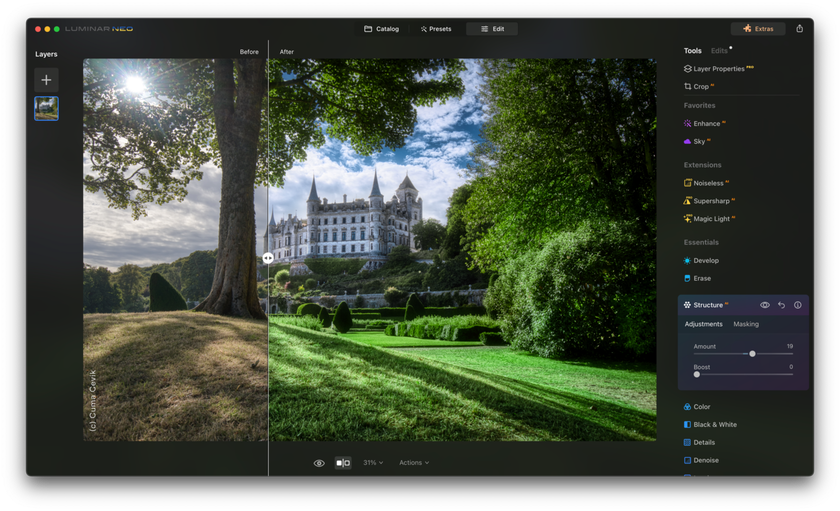 Luminar Neo is an AI-driven tool that thinks for the user and streamlines the editing process. Its AI Sky Replacement and AI Skin Enhancer are particularly noteworthy, simplifying complex editing tasks. Luminar's user interface is user-friendly, with a sleek and modern design.
It also supports non-destructive editing and includes a wide range of presets for quick enhancements. Its impressive speed and performance make it an efficient choice for photographers looking to expedite their workflow. Luminar Neo pricing starts at $69.00, making it a solid choice for those seeking efficiency.
Download Luminar Neo and Get a 7-day Free Trial
I'm in!
Adobe Photoshop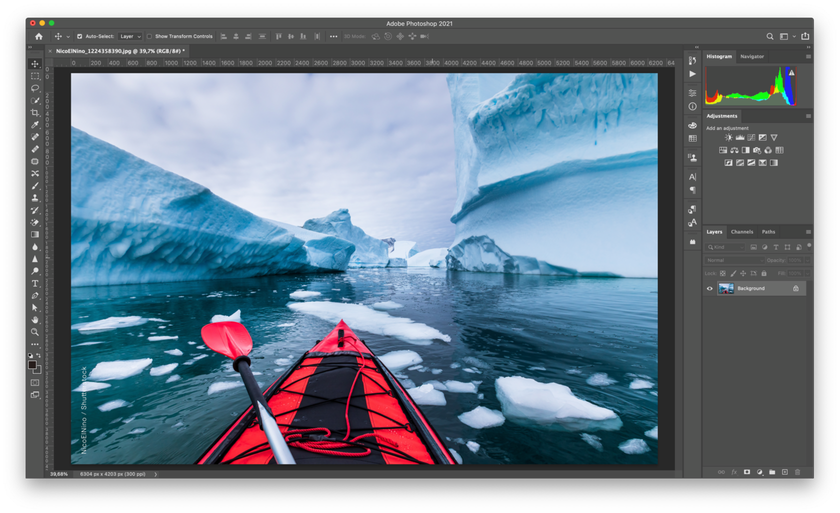 The ultimate number one in every rating of image editing tool, Adobe Photoshop, offers unparalleled power and precision. Still, when it comes to the price, this tool is far from being affordable. Pricing starts at $20.99/month, making it an investment for professionals. As for newbie photographers or those for whom it is just a hobby, learning Adobe Photoshop may be quite a challenge.
Affinity Photo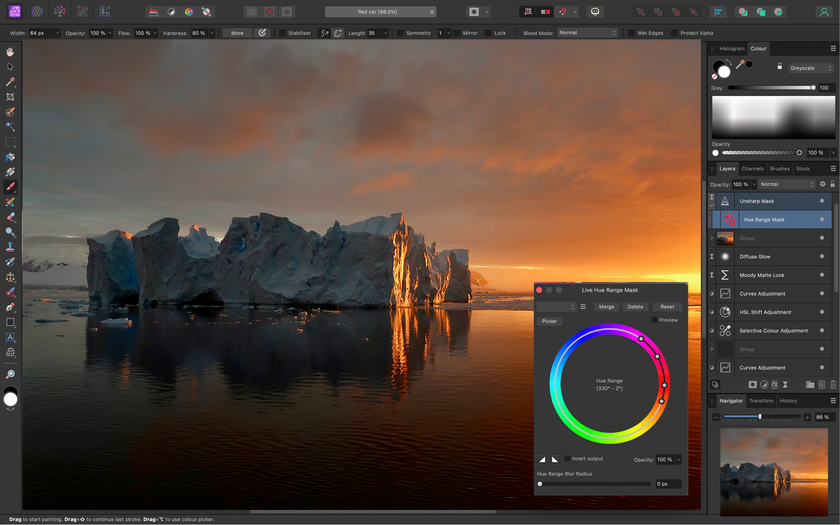 This software offers many advanced image editing tools similar to Adobe Photoshop. But it is much more convenient from the financial point of view because you don't have to spend your money on it every month. The one-time purchase fee is $49.99.
Corel PaintShop Pro
The principle of work of this software differs from the previous ones because it is based on the technology of artificial intelligence. It excels in automatic noise reduction, content-aware cloning, and one-click photo corrections. Corel PaintShop Pro's interface is user-friendly, and its learning curve is gentler than other advanced software options. It includes various creative filters, effects, and textures to enhance your images. Corel PaintShop Pro is a versatile contender with a price tag of $79.99. It offers numerous useful functions, but alternatives with the same amount of features are much more low-budget-friendly. For example, Luminar.
Capture One

Capture One offers precise color grading and tethering capabilities. It provides a powerful platform for image editing and organization. It's particularly well-regarded for supporting various camera profiles, allowing for accurate color reproduction. Capture One's user interface is tailored for efficient workflow, offering customizable toolbars and keyboard shortcuts. It's an excellent choice for photographers who demand the utmost control over their images' color accuracy and detail. Pricing starts at $24.00/month, making it a premium option. But plenty of positive reviews from professional photographers show that it is worth it if you are a pro or consider becoming one.
DxO PhotoLab
It is known for its powerful noise reduction and optical corrections. DxO PhotoLab offers a clean and intuitive user interface, and its workflow is designed to be straightforward. Its automatic corrections for lens distortions and visual imperfections are among the best in the industry, saving photographers valuable time in post-processing. DxO PhotoLab is priced at $129.00. It's a robust option for enthusiasts looking to enhance their images.
PhotoScape X
Its simplicity and ease of use are its primary selling points. While it may not offer the advanced features of some premium software, it's a practical option for quick edits and creative projects.PhotoScape X is a budget-friendly choice, free with optional in-app purchases. This tool is a perfect option for those new to photo editing and/or for whom photography is an enjoyable hobby, not a profession.
Bottom Line
The world of photo editing is a vibrant ecosystem with numerous tools and options tailored to photographers' diverse needs. While InPixio has its merits, including usability and versatility, the world of photo editing extends far beyond it.
Whether you decide to invest in Adobe Photoshop for its unparalleled power and precision, opt for the affordability and professional-grade features of Affinity Photo, or explore other alternatives like Capture One, DxO PhotoLab, and PhotoScape X, the choice ultimately depends on your budget, preferences, and specific editing requirements. With Luminar Neo's AI features and steep learning curve, it caters to professionals seeking the highest editing finesse. Affinity Photo offers a compelling balance of features and affordability. Meanwhile, Capture One, DxO PhotoLab, and PhotoScape X cater to various needs and budgets.
As 2023 unfolds, the world of photo editing continues to evolve, promising an exciting future for photographers of all levels. So, embark on your editing journey, explore these diverse options, and find the tool that best elevates your creativity and enhances your photographic endeavors. Your visual storytelling will take on new dimensions thanks to these exceptional alternatives and competitors to InPixio.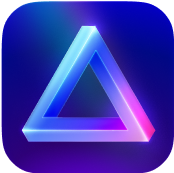 Advanced yet easy-to-use photo editor
view plans