The end of the 2016 has brung us a lot of great photo editing apps.
If you happen to be a photographer, chances are you have a serious mobile computer with you most of the time. It's just way simpler to work on the move than to be tethered to a bulky desktop all the time. If you do have a laptop that you carry around, chances are that it's a MacBook. The MacBook is a notoriously well-performing all-around laptop that a huge number of people prefer over Windows machines. They are also light computers that can be carried around no matter where you are going.
Photographers prefer Apple's Mac computers because of their lightness, stable operation, and reliability. They can also be sure of the fact that they will have a plethora of photo editing applications at their disposal, seeing the amount of such photo editing programs that can be used on a Mac. However, this large number of applications can sometimes get overwhelming and confusing, especially when many of them promise to provide similar features for similar prices.
In order to help you choose which program you'll be using on your Mac in 2017, let's take a look at the top photo editing applications there are.
The Built-In with all the Basics – Photos
Apple recently killed its iPhoto app for Mac, after killing its excellent Aperture before it. But the new Photos app that come bundled in with the software is a nice blend of the two. It lets you catalogue your pictures like you could with iPhoto and allows you to edit them like you could with Aperture. It is a simple to use package that you don't have to pay extra for, and although it isn't as feature-packed as Aperture, it should be just fine for most casual photographers.
A Cheaper Alternative to Photoshop – Luminar
If Photoshop seems too expensive to you but the features it offers are hard to replace, then take a look at Luminar. This is a worthy alternative to Photoshop, coming in at the very low price of $69.99 for your Mac computer. You can make use of similar selection tools as Photoshop's, as well as a host of painting and drawing tools to transform the way your photos look.
The Best of the Best – Adobe Photoshop
If you are looking for pro level image processing, it's safe to say that you already know of Adobe Photoshop. Photoshop has everything you could ever ask for, if not more. It is a highly extensive image editing program that photographers have been using for a long, long time to tweak their images just the way they want. Having the ability to work in non-destructive layers and its pixel-accurate selection tools is what makes Photoshop such a well performing image editing tool.
For Filter Junkies – Tiffen Dfx 4
The use of filters on photos usually gets a bad rap, but if used right, filters can bring out just what is needed to make a photo look much more attractive. Tiffen Dfx 4 has over 2,000 award-winning filters in its arsenal, and brings you a lot more presets than you might ever need. Other than these, it can help you adjust curves and selective details as well. If you are looking for something easy to use that uses presets to get the job done for you, this might just be the perfect photo editing app for your Mac. Also you can check out popular Skylum's Filters for Photos app.
The Best you can get for Free – Fotor
Fotor is one of the most popular names in the world of free photo editing. It combines an easy-to-use interface with a host of adjustment controls for your images. Adjusting highlights, fixing colors, changing the white balance, and making your images pop a little more is made easy with Fotor. If you want something basic and simple to making your photos look a little more pleasing before posting them to social media, Fotor is a great choice for you.
The number of photo editing applications for your Mac is only going to grow in 2017, and it is easy to get a little overwhelmed by this increase. What you personally like to use is completely dependent on your needs and preferences, but chances are that you will find something you like if you give the applications named in our list a try.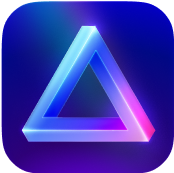 Advanced yet easy-to-use photo editor
view plans