Monopods and tripods can be useful for many different kinds of shooting, but for others, they are absolutely indispensable.
The question often arises for beginner photographers as to what they can use. So who will be the winner of the competition tripod vs. monopod? We will tell you which of those is best for a particular situation.

Whatever you choose in tripod versus monopod, you will definitely benefit from the excellent photo editor Luminar Neo! It's perfect for newcomers to post-processing because its AI tools will do most of the work for them. Good optimization allows you to work quickly and efficiently even on the most low-powered computers! If you for some reason do not want to download it you can use an online image editor from Skylum!
Let's Talk About Monopods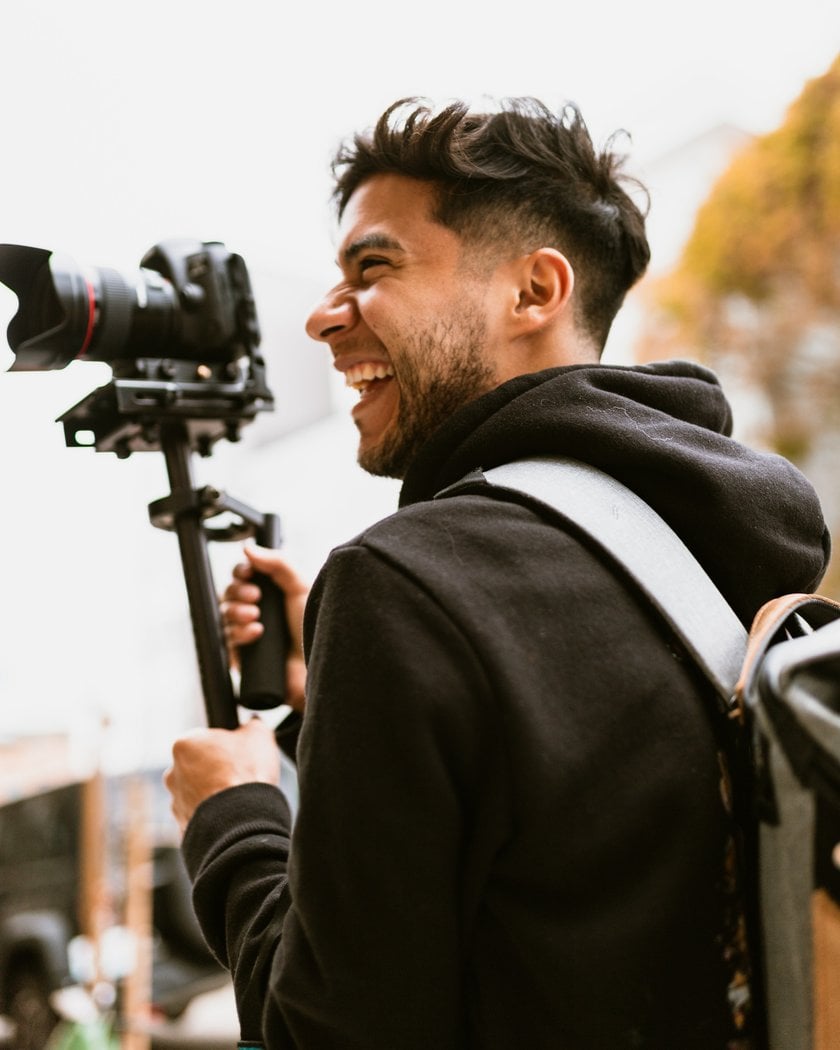 Monopods are lightweight and convenient devices for taking pictures. They can be professional or amateur. The first has a stronger design, extended functionality, and relatively high cost. The latter is designed for selfie shooting. As a rule, they are inexpensive models, compatible with iPhone and Android devices. Both have retractable legs that allow you to choose the optimal shooting mode.
The monopod usually consists of three parts: the "head", the base, and the "leg". The "head" is the top removable part of the construction, the device is attached to it. It is used for tilting, rotating, and camera support. The "leg" is the part that attaches to the bottom of the base. It allows the monopod to stand without the camera shaking on the surface.
The lightest and smallest models are designed for action cameras and phones. They do not have a "leg" and "head". There is only an extensible base and a mount. They are very lightweight (up to 1 kg) and can support a small weight (also up to 1 kg).
Pros of Using a Monopod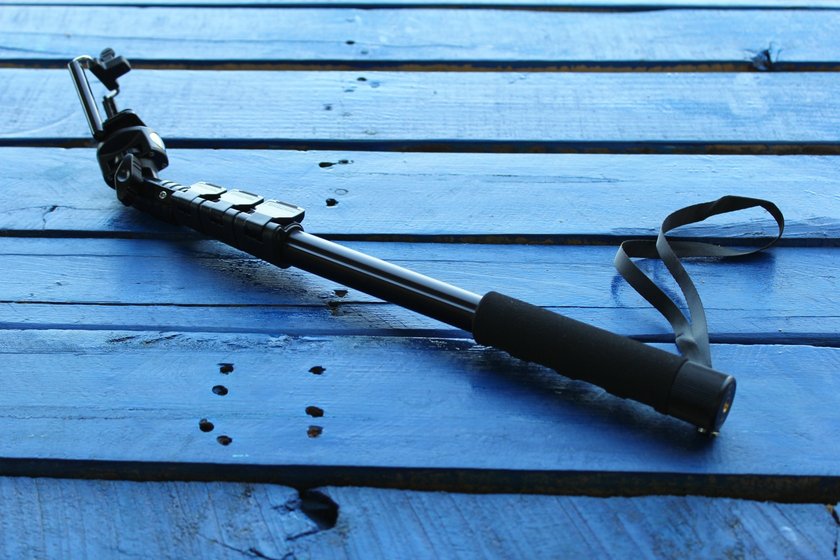 Let's take a look at the benefits that users get:
Models are made of aluminum and carbon. The only fundamental difference is that carbon ones are slightly lighter. Both types are resistant to damage and durable.

Monopods are telescopic and it means that they can be extended, increasing their length. It's very convenient.

Models differ in the type of clips (mechanisms that allow you to extend the design to a larger size). They can be twisting rings with a rubber cover or locks (a classic version). You can choose an option to your liking.

The light weight makes it easy to transport the monopods.
Cons of Monopods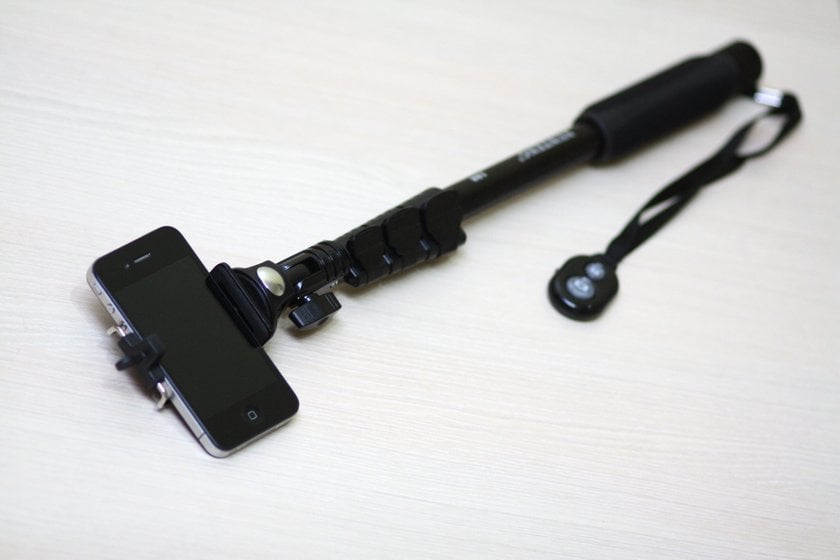 What are the disadvantages of a monopod vs. a tripod? The main thing is the small weight it can hold, which makes it only suitable for smartphones There is no way a monopod can hold the weight of a heavy professional camera. Also, the level of stability provided by monopods and tripods is not comparable. You can take a nice picture of the starry sky with the first one, but you obviously can't use it for macro or landscape photography.
Why You Need a Tripod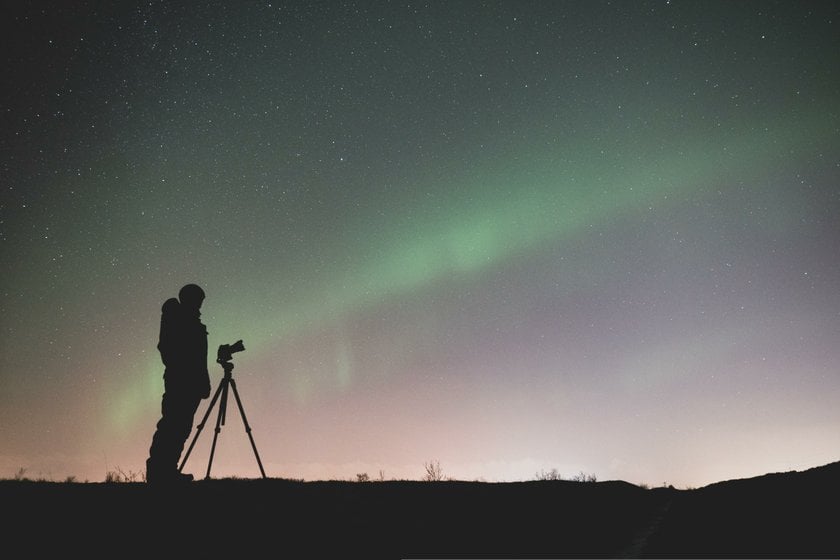 Tripods are mainly used by professional photographers. They are made of plastic and metal as well as carbon fiber. Models in which plastic prevails over metal are cheaper, but the least durable. Tripods with metal construction are stronger and more expensive. Carbon plastic models are the most costly. They are lightweight and at the same time sturdy models. If you want to know more information about the differences between the different models, read the article about the best travel tripods.
Strengths of the Tripods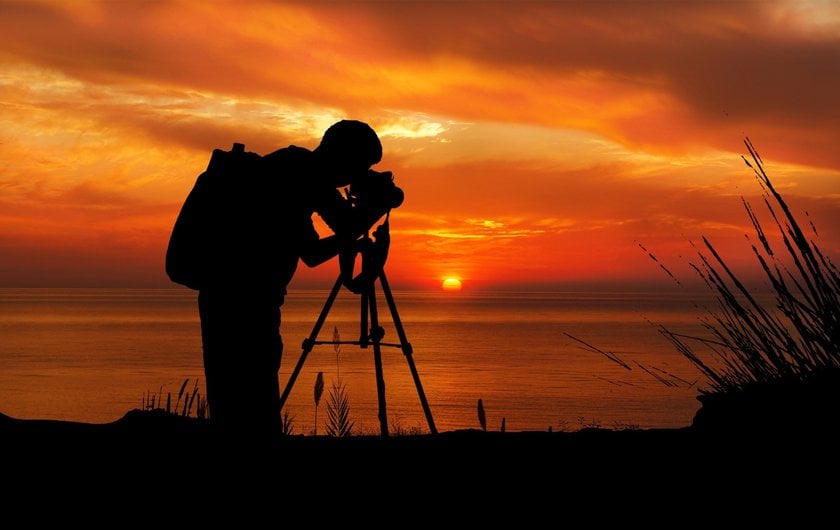 You'll never be able to shoot handheld as consistently as you would with a tripod. Even if you think your hands don't shake, however, your breathing and heart rate will still ruin any macro photo and many other types of shots. That's why you need a tripod. Most models can support the weight of even the heaviest professional camera. You can be absolutely sure that the tremor will be absolutely zero.
Also, when you do long exposure photography at night, noise can appear. Your ISO may be too high in your camera settings. If you do make such a mistake, the Noiseless AI extension will help to denoise images. Also, you can use AI to enhance images application to improve your pics. The combination of a tripod and this software will be ideal for long-exposure photography!
The pros of the tripod can be summarized as follows:
Increase image quality. If you're taking a photo shoot with a fast shutter speed, it's very easy to ruin it! The slightest hesitation of your hands will cause a loss of sharpness. That won't happen with a tripod. You'll take perfect pictures of nature, architectural beauty, or sports photography! Also, if you're working with slow shutter speeds, a tripod will help.

Reduce the amount of noise in your pictures. It is relevant in conditions where lighting leaves much to be desired. This is a must if you want to capture a sunrise or sunset.

Take a self-portrait or a group photo of yourself. Timer + tripod = memorable photos from any event.

Helps to crop and create a cool panoramic image.

Allows taking macro photos of jewelry, insects, flowers, etc.;

Helps to arrange a spectacular night photo shoot.
It can be concluded that it is better to use a tripod than hands. When you make a choice of the model you can check out the list of best tripods for photography.
Weaknesses of the Tripods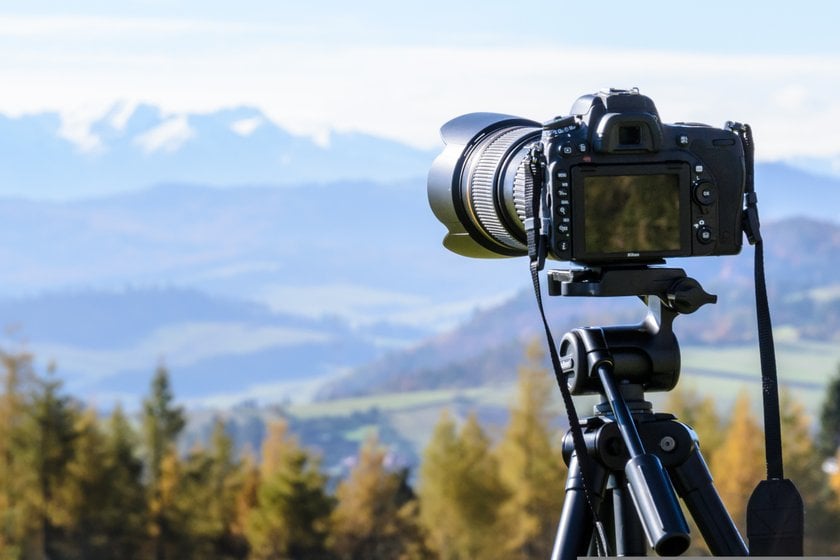 The main disadvantage is the considerable weight, which can be a problem on long trips. You won't be able to roam the mountains with a heavy tripod and a bunch of photographer's equipment for a long time. The second drawback of the tripod is related to the first. It is much more difficult setting up a tripod because of its weight. If you have other parameters as a priority, consider them below.
Key Differences Between Monopods and Tripods
It's very simple in this matter. A lightweight monopod is good only for photography in the conditions of a city walk, or vice versa when traveling with a lightweight camera. A heavy and weighty tripod will provide better stability, but you may have problems with its mobility.
Style and Preferences for Photography/Video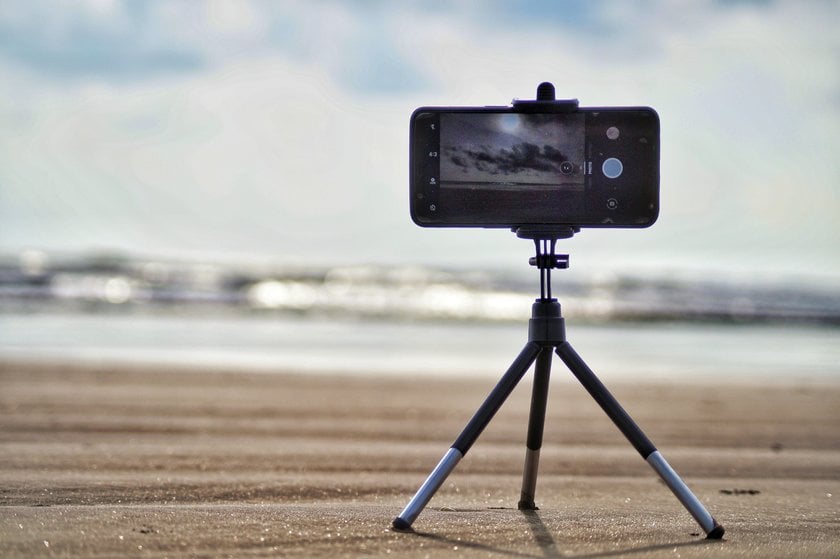 Depending on the height of the legs and the method of installation, we can distinguish three types of tripods:
With manual installation everything is clear. Of course, we're talking about monopods! Hand-held monopods are more suitable for action cameras. They will also allow the photographer to include himself in the frame, shooting from an arm's length. But when it comes to tripods, you have to choose between table-top and floor models.
A classic tripod that is mounted on the floor or on the ground. Such a design is needed for landscape and architectural photography. The height of the floor tripod starts at 100 cm and can reach 180 cm. Ideally, a fully unfolded model should fit your height. The goal is to look through the viewfinder without bending over. But when shooting wildlife the camera should be as low as possible. So pay attention not only to the maximum but also to the minimum height of your tripod.
If you're taking a macro photo, every pixel is important to you. Use the image stacking Extension in Luminar Neo to get the best results!
Capture Conditions and Environments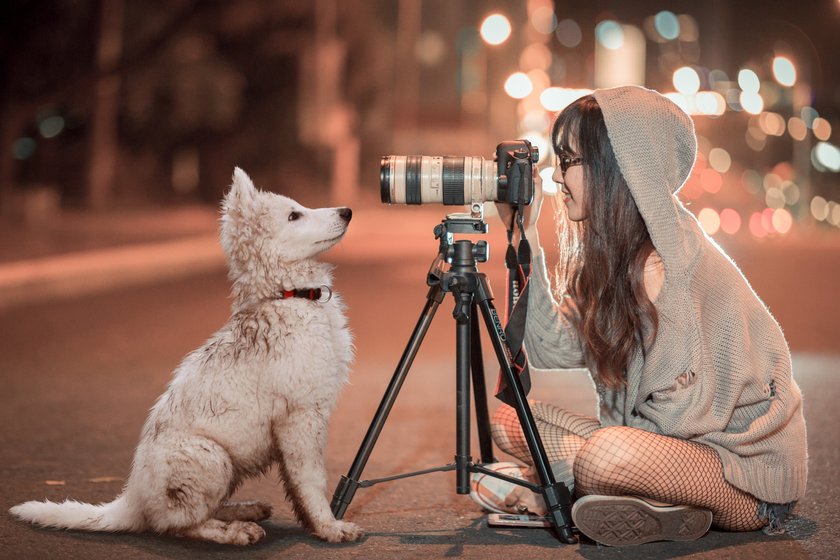 You need to take into account the conditions in which you will need to take the photo. If it is windy outside, the monopod will not be able to stabilize your camera. It just doesn't have a stability of a tripod! To avoid problems, it is better to get a tripod that is big enough. The figure in the characteristics table should be 1.5 times more than the weight of your most massive equipment. Don't push your tripod to the limit. An overloaded tripod will stop dampening vibrations and lose stability even from a light breeze.
It turns out that during windy weather the choice between a tripod or a monopod is very easy. You need a tripod. And don't forget that to choose the perfect model to stabilize your camera, you need to balance three things: lightness, stability, and affordability. Any tripod will not meet more than two of the three conditions! For example, a lightweight and stable design will not be cheap. And a cheap and stable one will weigh a lot and make it difficult to transport... Decide which of the three parameters you can afford to neglect. And choose a model based on that.
Considerations Regarding Camera Gear and Equipment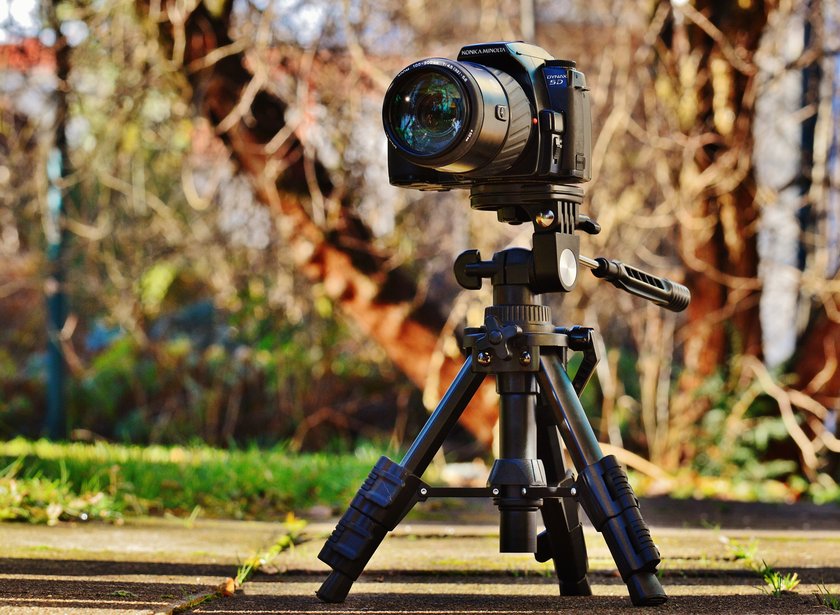 As we mentioned before, depending on the ability to support weight in the tripod vs. monopod competition, the former wins. For a short city walk with a smartphone, or for photo shooting a blog with a phone, a monopod is fine, in all other cases it is better to take a heavy tripod.
Budget and Costs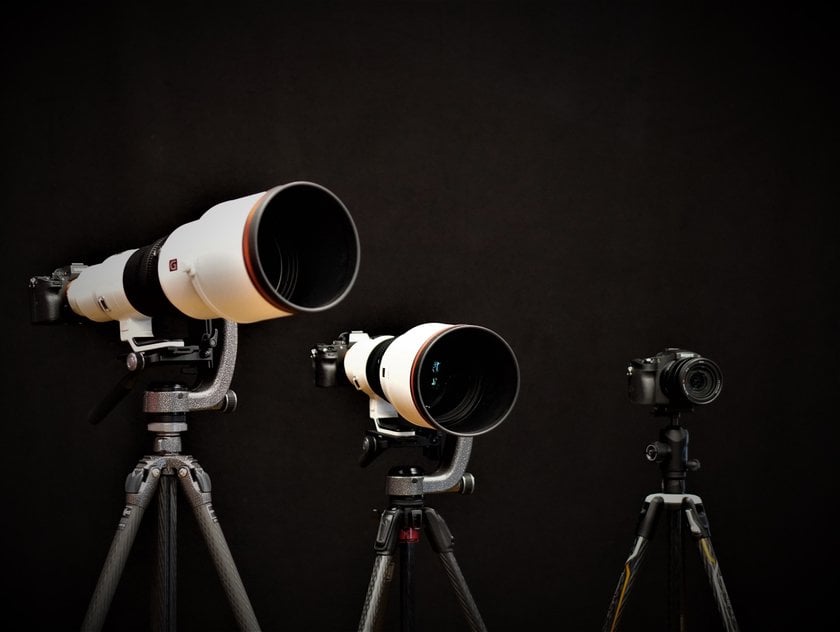 The cost of the product depends on the brand and material. Plastic models will probably cost less than steel ones, but provide less stability than steel ones. They cost less. Each model of a monopod or tripod has a maximum weight that it can support. Pay attention to such characteristics before buying.
Conclusion
We hope the information we have provided is enough for you to make your choice between a tripod and a monopod to help you stabilize your camera. Good luck in creating your own photographic masterpieces!
FAQ
Here we will answer the questions that, for whatever reason, were not included in the basis of the article.
What Are the Main Differences Between a Monopod and a Tripod?
As you can guess the tripod has three "legs", while the monopod has one. Also, the former is more stable and weighs more, while the latter is more compact, so great for quick walks.
Can a Monopod Replace a Tripod?
Absolutely not, because it does not provide the same level of stability. This is very important for macro photography and long-exposure photography.
Which One Should I Choose, a Monopod or a Tripod?
It depends on your goals and needs. If you prefer stability, a tripod is your choice. The main advantage of a monopod is lightness and mobility.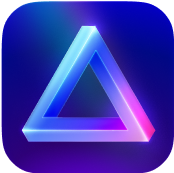 Advanced yet easy-to-use photo editor
view plans