Are you in a romantic mood on the eve of Valentine's Day? No wonder, since it's one of the most important days for lovers! What do you think about Valentine's day photoshoot?
Many people think that Valentine's Day is only for lovers. However, that's not true at all! Nothing prevents you to spend this day with friends or even alone! The main thing is that you have fun. But I want to tell you about the best photography Valentines day picture ideas that you will definitely want to try.
Well, let your imagination run wild, and have fun!
Top 19 unforgettable Valentine's photo shoot ideas
I believe that any photo shoot should be prepared in advance, and the model Valentine's day photoshoot is no exception. Think about appropriate props and colors. The most popular ones are red or pink, but there's nothing stopping you from using others as well. It's up to you, don't be afraid to be creative!
So now let's move on to the best Valentine's day photoshoot ideas!
1. Take candid photos
This option is not only suitable for a couple's photo shoot. You can do it with friends, doing something you really love. It could be a picnic, a walk around town, or a visit to an amusement park.
In this case, a zoom lens will work best for you. It will allow you to focus on yourself and nothing will take your eyes off you. If you order pictures for Valentine's day from a professional photographer, make sure he has a tripod. That way he can take the clearest possible candid photos at the most opportune moment.
If you are taking pictures with friends, use continuous shooting mode. You'll be surprised how many candid smiles you can catch!
2. Recreate your first date
If you're looking you are looking for warm and gentle Valentine's photoshoot ideas for couples, this one is perfect for you. I didn't have any first-date photos, and I'm sure you don't either. Why not take them? Nothing stops you from reliving those touching moments again and taking beautiful Valentine's day photo shoots that will warm your heart for years to come.
3. Boudoir photo shoot
If you are looking for sensual Valentine's day couple photoshoot ideas, then try boudoir photography. Remember that such pictures should be taken with soft light. You can add props to the frame:
Bouquet of roses or any other flowers. They always look tender and beautiful.

Box of chocolates. They will always be appropriate.

Petals. They can be scattered on the floor or on the bed to give the photo a romantic atmosphere.
4. Photo of a beloved pet
Are you tired of romantic Valentine's couple photography? Then take a picture of your beloved pet in a fun-themed outfit.
This can be either a home photo shoot or a shoot in the park (if the weather is nice and your pet won't be cold). You can always add love letters to accentuate the theme of the holiday. I recommend using the widest aperture to get great photos. Try shooting from different angles and you'll be surprised what great results you can get!
5. Take cute pictures of the baby
I've already told you about Valentine's day photoshoot ideas for adults. Now let's move on to the little ones. What is Valentine's day? It's candy, balloons, and fun! And that's exactly what kids love. Why not take a picture of them?
Kids don't need any extra props, because they look like little cupids themselves. However, if you want to diversify this cute Valentine photoshoot idea, then put paper hearts around them and let them play with them.
6. Express your feelings on the letterboard
Do you have a sweetheart or a friend to that you want to talk about your feelings? Then letterboard is a great option! Not only that, but it's also one of the best cute Valentine's day photo ideas. You can leave any message, funny or serious. The plus side is that you can design the letterboard however you want. Use letters, pictures, and stickers. They'll make it unique, and the person it's intended for will definitely appreciate it!
7. Have a candlelight dinner
This is a great idea for a couple's Valentine's day photoshoot. What could be more romantic than you and your partner spending time together by candlelight?
It's the best time for hugs and kisses. You can also be holding hands to show how close you are. However, you need to relax in order to feel comfortable. Forget about being photographed and just enjoy the moment.
8. Appetizing and cute food photos
We can talk about couples' Valentine's photoshoot ideas for a long time, but why not be original? Treat yourself to a delicious meal and take great photos!
Desserts are especially popular in this case. You can make:
A large heart-shaped cake;

Some pink brownies;

Candies that look like small hearts.
It would be great if you could capture all the steps of the cooking and then take a picture with a shallow depth of field from above.
9. Try to take a picture at the golden hour
This is one of the best Valentine's day photoshoot ideas for boyfriends and girlfriends. The golden hour photos always look great. If you've never tried them, be sure to go out an hour before sunset and do it! There are a few places where such an outdoor Valentine's day photoshoot would be incredible:
Deserted city streets;

Sandy or pebbly beaches;

Spacious fields of flowers.
So you and your loved one will be in the center of the frame, and nothing will distract the viewer. You can also play with silhouettes. Don't use close-ups. It will kill the golden hour effect, although it can be an unusual idea.
10. Black and white photos
Agree, there is some magic in such pictures. Black and white photos don't distract attention with colors and details on the backdrop, allowing you to concentrate on feelings, emotions, and moments. Everything superfluous is discarded and only the main thing is left - what is happening "here and now". Of course, the photographer will have sources, which, if desired, can be made in color. But today, to get an album with black and white photos - means to become the owner of something rare and unique. Such pictures are like those taken on a film camera. It's as if they take you to another era, bringing nice memories of the past, and reminding you of the true family values.
11. Lovers' dance
Another Valentine's Day photo shoot idea for adults is dancing. Dynamic shots always arouse more interest and response. In addition, the dance is a great opportunity to be close to each other, and for the photographer to convey the tenderness of the relationship. It is better to discuss in advance with the couple which song they like the most and include the recording during the shooting. And if lovers like to dance, you can use not only slow romantic songs but something dynamic. The main thing here is for the photographer to set up the camera properly to make the perfect shot. This idea is relevant regardless of the location of the photo shoot. It will be appropriate in the studio, at home, or outdoors.
12. Photo with books in the background
You may be surprised, but an interesting romantic photo shoot can be taken in a library. Surrounding books will create an original and unusual background. A good idea would be to shoot the moment of choosing and reading books together. Choose interesting Valentine's Day poses and angles, where books will frame the lovers or create an attractive composition in the background. Embodying such an idea for a photo shoot will better show the couple's spiritual connection. Of course, if the heroes of the shooting really love books, this unites them.
13. Common hobbies
This Valentine's picture idea for couples always looks good in a photo session. If the heroes of the shooting have a common hobby or interest, do not miss the chance to reflect it in the photos. If the couple loves to cook together, it is better to take the picture in a studio or home kitchen and capture joint cooking, decorating, and tasting dishes. If lovers are into painting, you can go to an art gallery. Sports hobbies also look spectacular in the frame. Whether it's snowboarding or motorcycling. All you have to do is add some extra festive framing and bring props to show that the shoot is timed specifically for Valentine's Day.
14. Kiss
Speaking of Valentine's Day photography, we can't get past the idea of a kissing photo. A kiss is a reflection of the lovers' feelings, filling a photo with special romance. It can be taken anywhere: on the escalator of a mall, in a cafe or park, on a snow-covered street, or a moonlit night. And each of these photos will be special - bearing warmth and tenderness. Creative people can reproduce a kiss scene from famous movies or a favorite painting. Another interesting variant is a photo in which the guy kisses the hand of his beloved.
15. Night photoshoot
Why are all Valentine's photoshoot ideas held in the daytime? Lovers often meet at night! Probably you still remember walking with your beloved in the light of lanterns or admiring the night panorama of the city together from above. A night photo shoot can be even more beautiful and romantic than photos taken during the day. Feel free to go on a night outing with a photographer, choosing beautiful streets and illuminated city embankments - you won't go wrong!
16. Shooting as characters from your favorite love movie
Every girl loves to watch series and movies about beautiful, sincere love. Often, Valentine's day photoshoot ideas for models are chosen from the image of their favorite characters from a movie or TV series. Why not imagine yourself as a screen star for a while, and your beloved as the main character of the movie, and play in front of a photo lens the most sincere picture of real feelings? In addition to cool shots, you'll also have a great time!
17. A photo shoot in a classic style
It requires special attention to the appearance of the boy and the girl. The clothes must necessarily match each other in the color scheme. The ideal location is a chic restaurant or a glamorous party. You can add some excitement to the photo shoot by using fireworks in the background. Confetti flying overhead is also perfect. Another idea for Valentine's Day poses for couples is to give your lady a hand as she gets out of the fancy car. This, of course, is not the most common choice for a shoot, as it requires a lot of investment. However, the pictures will turn out amazing!
18. Shooting at the skating rink
Do you know how to skate and love to do it? Well, one of the best Valentine's photo ideas would be to shoot at the skating rink! Hold hands with your soulmate, look into each other's eyes - you'll take great pictures, be sure! Also, it is very important to dress on this day not only beautifully but also comfortably, so the clothes do not constrain movement. A little tip: If you don't want people in the background to stand out too much, use the bokeh effect.
19. A day of self-care
Don't have a date? That's absolutely no reason to turn down a photo shoot! Dedicate the day to the most important person in your life: yourself. Whether it's a photo shoot in a studio or at home, it doesn't matter. There are a lot of Valentine's shoot ideas that you can implement. Take a bath with flower petals, and take a picture of how you admire yourself in the mirror, the main thing is to remember that you are gorgeous!
Valentine's photo editing in Luminar Neo
Luminar Neo is a multifunctional photo editor with incredible possibilities to unleash your creative potential. It is perfect for beginners and professionals alike thanks to its user-friendly interface and unique AI capabilities. The latter allows you to process any picture quickly and efficiently, so you can make a great gift for your beloved! Turn your photo into a real work of art with the extensive features of Luminar Neo!
Final thoughts: enjoy your Valentine's Day
Valentine's Day picture ideas give a lot of possibilities. It is not necessary to take template photos. Each couple is unique so it is important to make a special romantic story based on the hobbies, interests, and desires of the lovers. Shooting can be carried out in a variety of locations from home to city streets and the seashore. The main thing is that there should be real feelings in the picture, and then the photos will bring happiness even after many years of being together. And even if you have not yet met your soul mate, do not limit yourself in your desire for a romantic shoot! We wish you a lot of great pictures not only on St. Valentine's Day but on any other as well.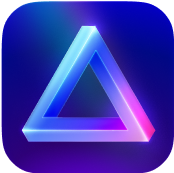 Advanced yet easy-to-use photo editor
view plans