Beyond canvas, acrylic and metal print options, newcomer Xpozer is making waves with its vivid satin prints and reusable forever frame. With Luminar 4's key features and AI assistance, getting your digital photos ready for big-size printing is a breeze.
When you take great photos, they deserve to be seen. And we mean really seen. Not just fleetingly online, or on a print so small that the details aren't visible even when you squint.

We believe that great photos are best experienced big and in real life, and we're not the only ones who think so. With big wall prints becoming a huge trend in homes and offices around the world, there's some serious innovation in this area. Beyond canvas, acrylic and metal print options, newcomer Xpozer is making waves with its vivid satin prints and reusable forever frame. (Even better, Xpozer is now also a Skylum partner!)

When printing big, you want everything to be perfect, elevated - from the editing to the print medium. With Luminar 4's key features and AI assistance, getting your digital photos ready for big-size printing is a breeze. Combined with Xpozer's print quality, great prices, and photo swappability, a stunning wall print is the must-have for every photographer.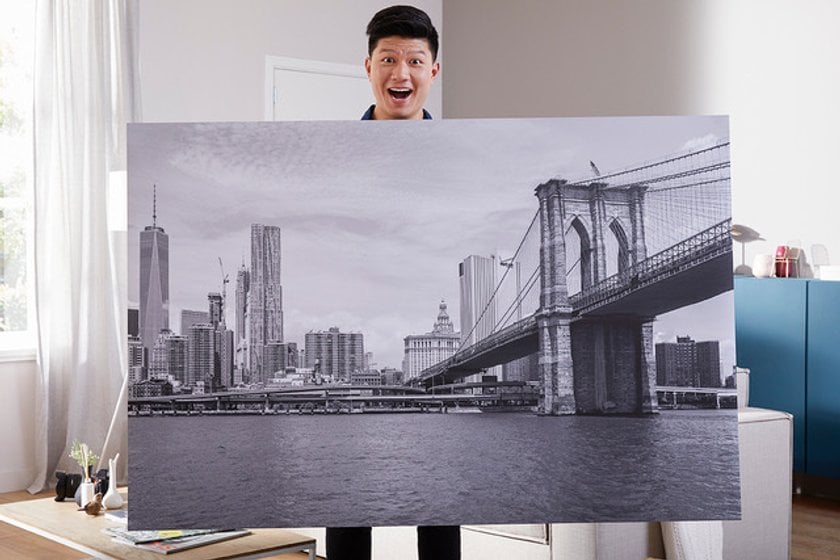 Regardless of your skill level, you'll be able to transform your digital photos into amazing, large prints with Luminar 4. Use these 7 essential editing tips for big prints to get started:
1. Retouch Your Portraits Like a Pro. Even the smallest imperfection on a large print can distract from your creative vision. Until recently, it could take hours to retouch portraits exactly how you wanted. Now, with Luminar 4's Portrait Enhancer you'll be able to fix imperfections and highlight the natural beauty of you subjects within minutes. And with Xpozer, each portrait will hang picture-perfect on the wall.
To use Luminar 4's AI Skin and Portrait Enhancer, simply adjust the sliders and as if by magic, your portrait improves! You don't need to use masks, layers or complex selections. With one click you can improve and enlarge eyes (you want your subject to look awake, right?), remove dark circles and red eyes (definitely not what you want in any print), thicken and darken eyebrows (to better frame your subject's eyes) and enhance lips and teeth (color and whiteness).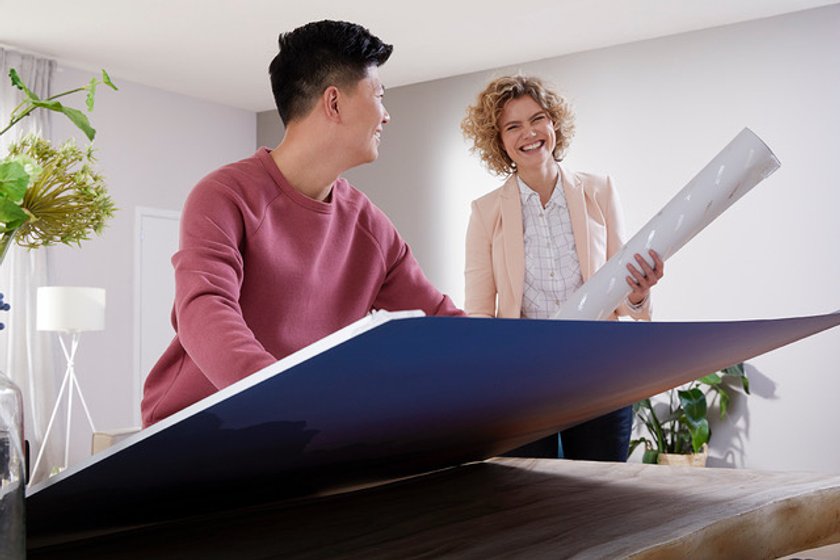 2. Unlock the Details that Matter. When you hang a big print on the wall you want it to be perfect. That means that you want your photo to include as many details as possible - especially if you're hanging a razor-sharp Xpozer Vivid Satin print. With the AI Structure filters in Luminar 4, you'll unlock all the details of your photos in the smartest (and fastest) way possible. You'll instantly enhance image structure, boost hidden details, and improve local contrast, keeping your photos both natural and expressive. You don't need to use complex selections or masks and you'll have full control over the results thanks to Luminar 4's adaptive Strength Slider. And of course, the AI Structure filter works perfectly with Luminar 4's other filters (including Accent AI, AI Sky Enhancer, and AI Sky replacement.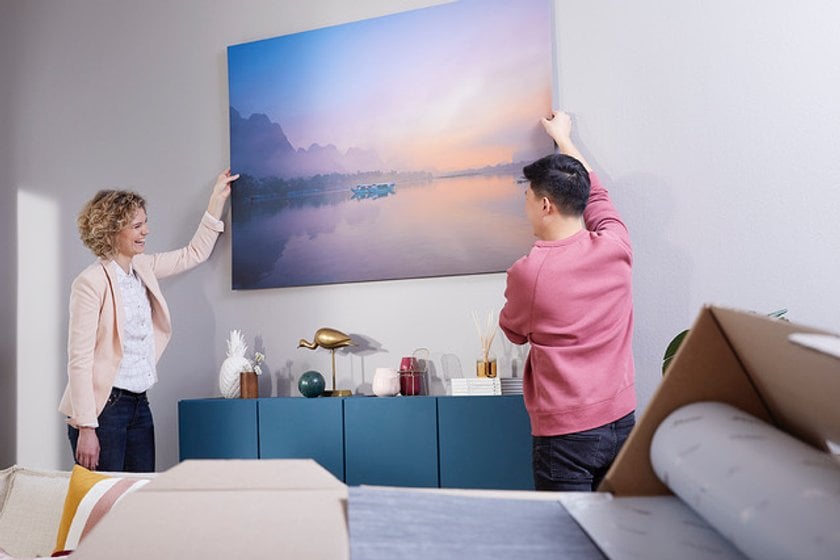 3. Make your Sky Pop. The sky is literally the biggest thing in the world and its importance in photography can't be overstated. Unfortunately, you can't control the weather, which means you likely have photos with amazing potential that miss the mark because of a drab sky. With Luminar 4's Sky Replacement Tool, you won't control the weather but you will have full control over the sky in your photos. Get rid of the grey clouds that tampered down the glory of your shot, ramp up the blues or even choose a different cloud pattern. Instantly try different skies to find the one that best fits your photo and vision. The right sky will make your stunning landscape and nature photos look even better.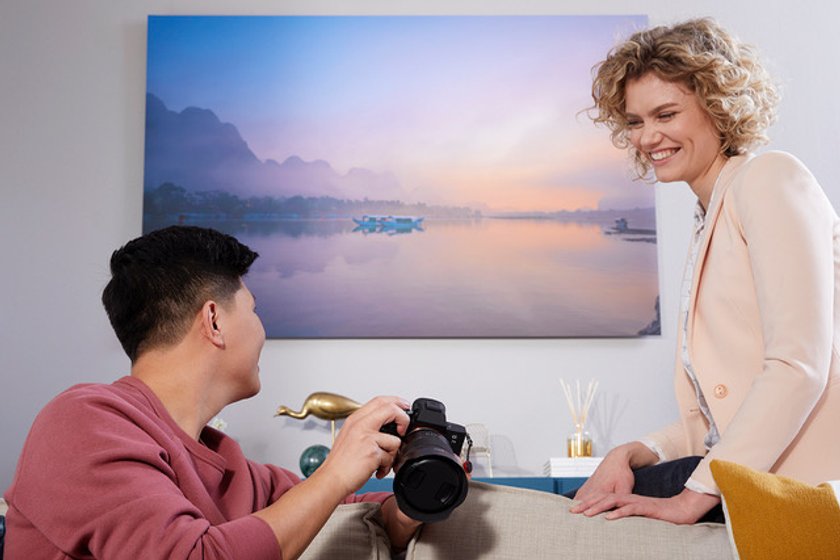 After Elevated Editing
Luminar 4 helps you turn your photos into real digital masterpieces. But what happens next? Scrolling through your perfect photos on the computer or flipping through them in a photo book isn't enough. That doesn't satisfy.
It's Time to Think Big
You don't think small when you're out with your camera. You challenge yourself to get that dream shot, to capture that precious moment, to think big. After you've captured your photo and edited it perfectly, you need to keep thinking big. Small photo prints have a small impact and your photos are worth more than that.
Great photos deserve to be seen big and in real life. This is the only way to relive how you felt when you captured each shot. It's the only way to really see the progress you've made as a photographer. It's how you can truly share your photo experiences with others. And it's why you need Xpozer.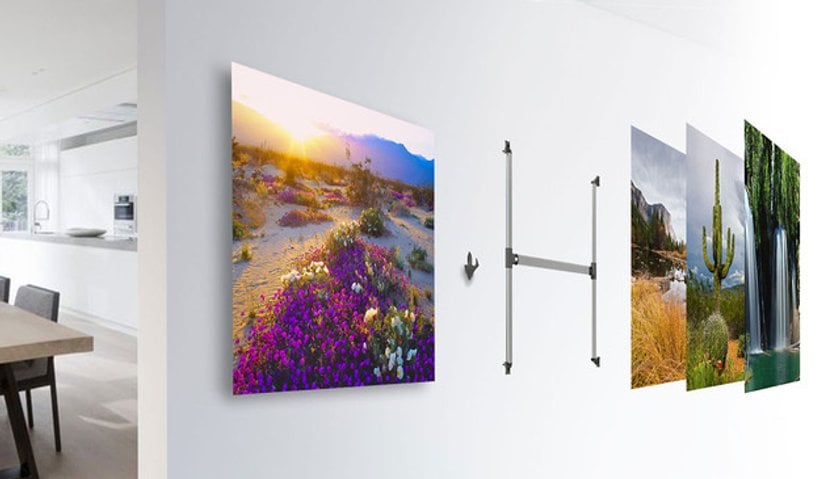 Xpozer Makes Amazing Prints
By printing your photos on Xpozer, you create real-life masterpieces.
Real things can be touched and held. They get our attention and hold on to it. That's why digital photos feel so fleeting but photo prints are real. Xpozer brings real photo prints into your life and your home with a photo display system that is easy and stunning.
Seeing your photo on Xpozer means seeing your photo as it deserves to be seen - big, with vivid colors, and a razor-sharp gallery-presentation. Xpozer's unique Vivid Satin print material has a non-glare coating and UV protection, meaning that your photo will be seen and appreciated from every corner of the room.
Because photographers take more than one great photo, Xpozer developed their patented Forever Frame to make it easy to swap out one huge print for another. This clever frame holds each of your photos perfectly flat from behind the print. You only need one frame because you can use it forever to display all your great photos.
More Photos, Incredible Savings: The Xpozer 4Pack
Once you've used Luminar 4 to create your digital masterpieces, you can hang them all with Xpozer 4Pack. This incredible deal includes four stunning Xpozer Vivid Satin photo prints and a free Forever Frame. Instead of having to choose between all your best shots, you can enjoy them all!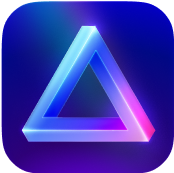 Advanced yet easy-to-use photo editor
view plans