"Never miss a good chance to shut up", said Will Rogers. Why? Here's the answer.
It's a given, when you start photography you'll be bombarded by people in the 'know' about how to photograph, what to photograph and when to photograph. The PetaPixel and F Stop Lounge teams came up with a terrific list of photography advice that you can easily ignore and still be a great photographer.
Here are some of them:
- If you have the most expensive camera you'll be the best photographer.
- You need expensive gear to be a professional photographer.
- Any advice that ends with "because it is the right way to do things".
- Advice that only gives exact settings instead of the reasons behind each one.. ie – night photography: shoot at ISO3200, f2.8 & 30 seconds.. Versus explaining why a high ISO is necessary and a 2.8 aperture.
- Don't photograph into the sun.
- Don't break the rule of thirds.
- Just point and click.
- You need to spend hours editing an image to get the perfect result.
(The last piece of advice doesn't appear in the original post
- we've added it, as we feel this is some of the WORST advice ever. Do it your way!)

Discover uniq presets, luts, skys and other assets
Visit Marketplace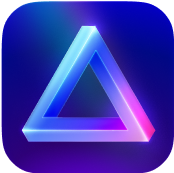 Advanced yet easy-to-use photo editor
view plans