Followers of our Skylum Photography Facebook Group were asked to post a photo for an "Image Makeover" to demonstrate how Luminar 2018's tools can add life to dull raw photos. There were several great submissions, but this lovely beach sunset by Gary Hamburgh caught Angela Andrieux's eye.
The Image

Sunsets at the beach are an easy catch for most photographers, but this one stood out because of the S-curve composition of the water flowing to the ocean. My eyes move easily along with the water and lead me throughout the scene before taking me toward the horizon.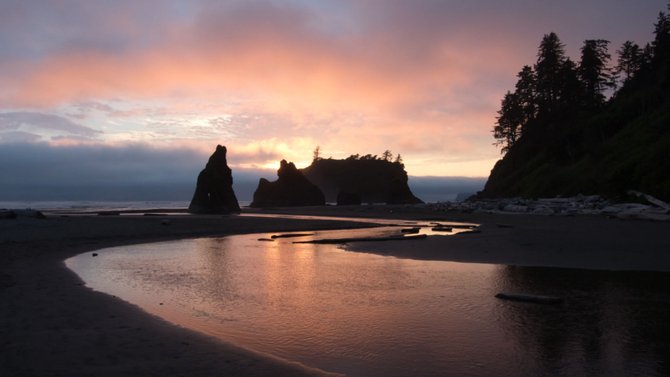 Before Image Makeover © Gary

The Image Makeover Process
With the help of Luminar 2018's Quick & Awesome Workspace, we will intensify the color and detail of this photo for maximum impact with minimal effort.
The Quick and Awesome Workspace
Let's begin by opening our photo in Luminar and launching the Quick & Awesome Workspace.

Click on the Clear Workspace drop-down menu > and choose Quick & Awesome.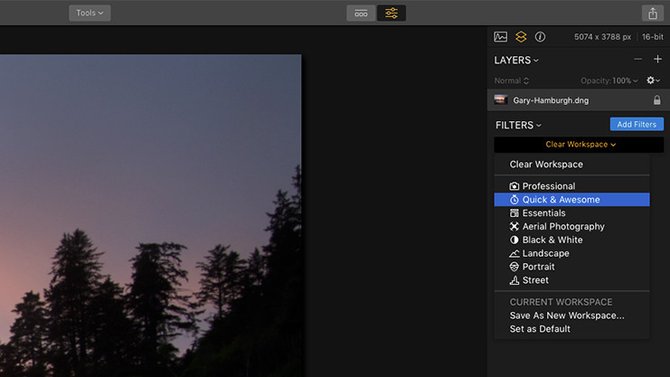 Selecting the Quick & Awesome Workspace

The Quick & Awesome Workspace automatically loads three of my favorite filters: Accent-AI, Saturation/Vibrance, and Clarity. We will start from the top and work our way down.
The Accent-AI Filter
The Accent-AI Filter is built on artificial intelligence. It analyzes your photograph and automatically makes improvements. You can increase or decrease the effect by moving the slider.

In this example, we'll use a fairly high setting which will brighten the shadows, add overall contrast, and give the colors a slight boost.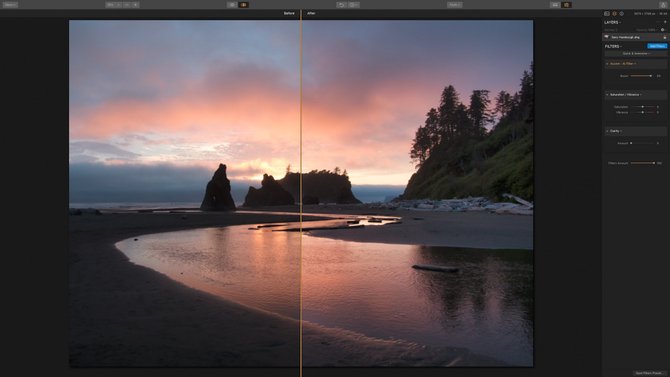 Accent-AI Filter

The Saturation/Vibrance Filter
Next, we'll make small increases to both the Saturation and Vibrance - just enough to make the colors pop, but not so much as to look unnatural.
PRO TIP: The Saturation slider intensifies all colors in a photograph, while the Vibrance slider intensifies only the more muted colors.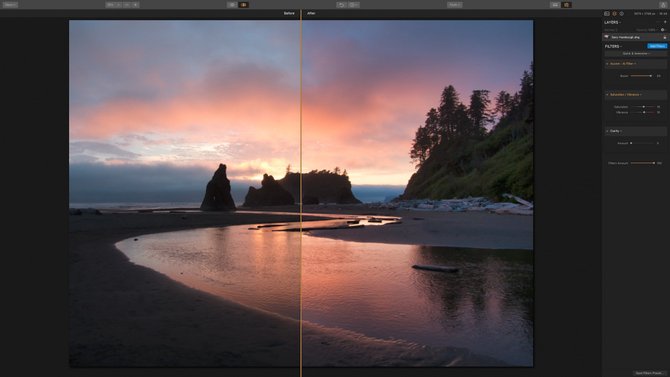 Saturation/Vibrance Filter
Clarity Filter
Finally, we will work with the Clarity filter which subtly improves details by adding mid-tone contrast. Let's move the slider quite a bit to the right to bring out details in the hillside and add definition to the clouds.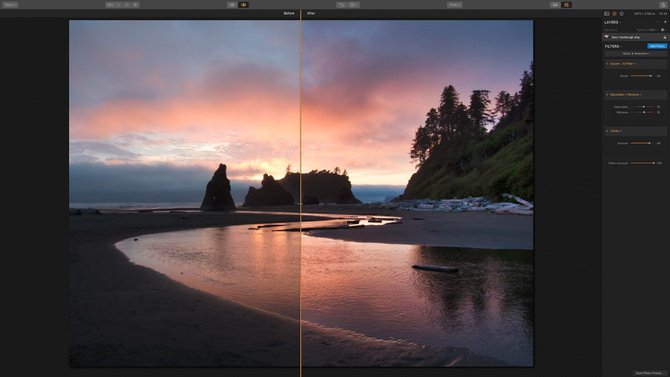 Clarity Filter

Export for Web
Now that we've completed our edits, we'll export our finished image as a JPEG in sRGB color space to share online.
Go to the File menu > and choose Export
We'll Sharpen the photo with an amount of Medium (all raw photos need sharpening) and Resize it to 1200 pixels on the Long Edge, which is an ideal size for Facebook. We'll also be sure to select sRGB as our web-friendly Color space and JPEG at 70% quality as our Format.
Once you've configured your Export settings to your liking, click Save.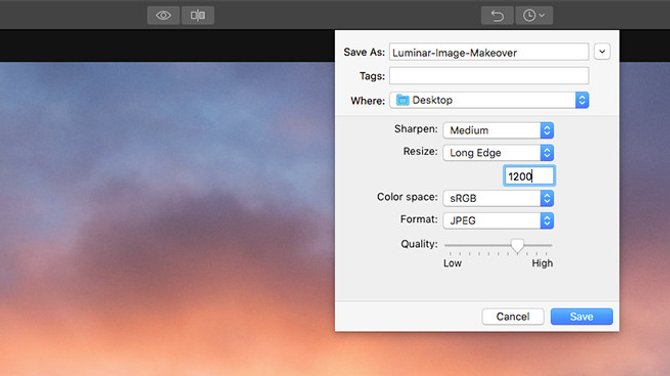 Export
The Result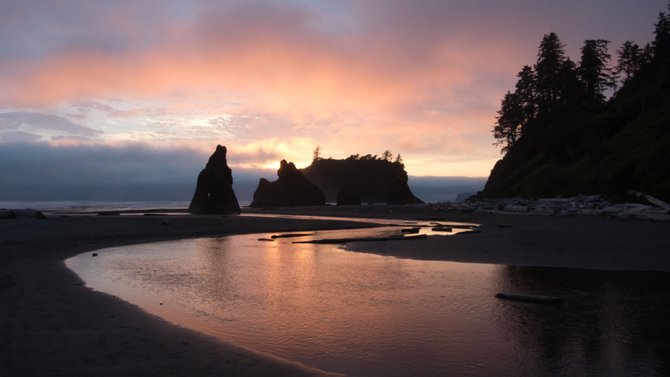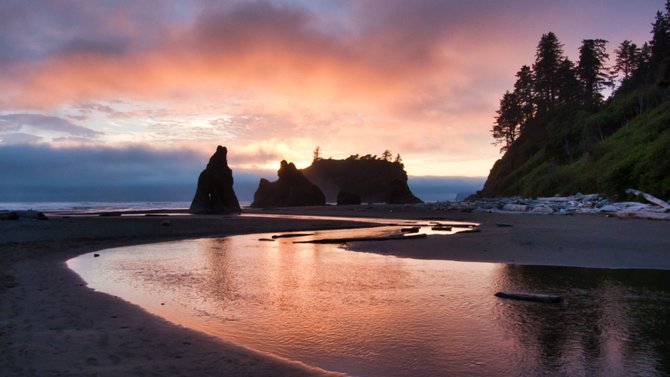 Conclusion
Photo editing for impact does not have to be time-consuming. By using Luminar 2018's Quick & Awesome Workspace, which leverages artificial intelligence technology (AI), we were able to significantly improve this image in a few quick steps.
Next time you're pressed for time, give the Quick & Awesome Workspace a try. You'll be surprised at the transformations possible with this useful set of tools.

We'd love to see your before/after images using Luminar. Post them on our Skylum Facebook Group.