BELLEVUE, WA - October 25, 2019 — Luminar Flex was named Best Software Plugin by the Lucie Technical Awards, during a ceremony in New York City. With several groundbreaking features like Accent AI 2.0, AI Sky Enhancer, Sunrays and more, Luminar Flex lets photographers experience the Luminar editing system without changing their editing workflow.
"At Skylum, it's important that we develop software that photographers will find value in, no matter what their current workflow and preferences. That's why we're so excited about this award from the Lucie Technical Awards," said Alex Tsepko, CEO of Skylum. "Luminar Flex does a magnificent job of allowing users to experience the Luminar platform and its powerful AI tools. By offering both Luminar Flex as a plugin to accompany Luminar 3, we were able to meet the needs of photographers far and wide."
With the forthcoming November release of Luminar 4, the Luminar Flex experience will be folded into the core Luminar 4 application. Luminar 4 will allow photographers to choose whether they take advantage of the entire Luminar experience, including the Library and Editing modules, or whether they just use the editing plugin to keep their current workflow.
Luminar 4 introduces a host of new AI-centric features. This includes AI Sky Replacement — the first tool of its kind to automatically replace a sky. AI Structure brings (or removes) added detail from photographs, while AI Skin Enhancer and Portrait Enhancer brings the opportunity to create pro-level portrait imagery with a variety of tools.
Luminar 4 will continue to be supported as both a standalone application and plugin. The Like Luminar Flex, the Luminar 4 plugin will be compatible with Adobe Photoshop, Lightroom Classic and Photoshop Elements, as well as Apple Photos for macOS and Aperture. By offering users a variety of ways to edit photos, Luminar 4 can fit into any photographers' workflow.
Luminar 4 is now available for pre-orders, and will be released November 18, 2019. Pre-orders include a bonus one-year plan to SmugMug (worth $180) and costs $79//€79/£72 for a new purchase and $69/€69/£64 for an upgrade. When released on November 18, the price will jump to $89/€89/£81 new and $69/€69/£64 for an upgrade.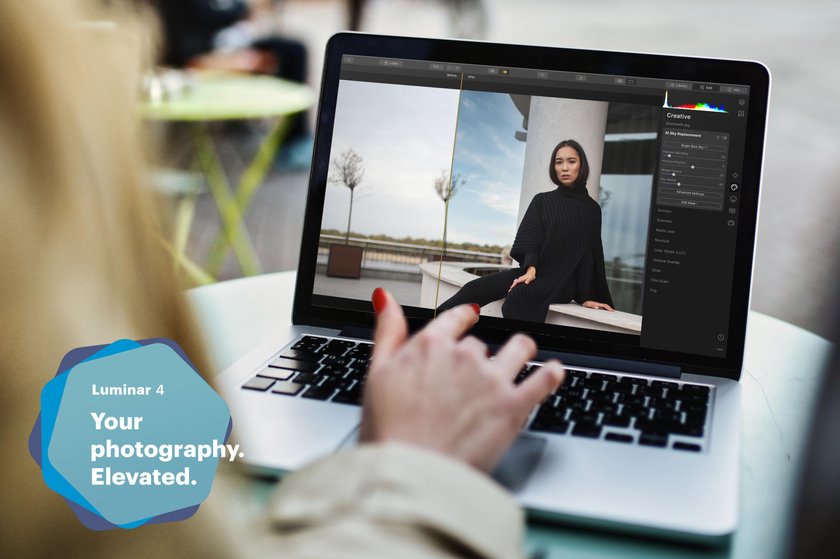 For more information on Luminar 4 and to pre-order your copy, visit skylum.com.
Get in touch

Anastasia Sliusarenko
Head of PR&Communications