It's easy to recreate best moments of your life with one-click editing tools!
Most of best moments in our lives happen only once. If you manage to take a photo, you are lucky to save the memory. But only high-quality images that display vibrant colors and textures can reveal the memories. DSLR or compact cameras, Iphone or Ipad, are all great to take shots. But photo editing apps are essential to enhance their beauty and remove unnecessary elements. Why 6? This number means perfect intangible formation. Photographers of all skill levels need only six different tools for creating real masterpieces.
Tonality Makes it Black and White
Colors often interfere and remove the original impression. B&W photo does not contain only two colors. Tonality makes it rich with various shades and midtones that create a real soul for this very picture. Once you launch Tonality and load the photo, you get it b&w with no click. If you feel there's something missing, just click on one of the presets. Tonality also can be used as a preset for other popular photo editing apps, makes it possible to create beautiful B&W photos in Lightroom.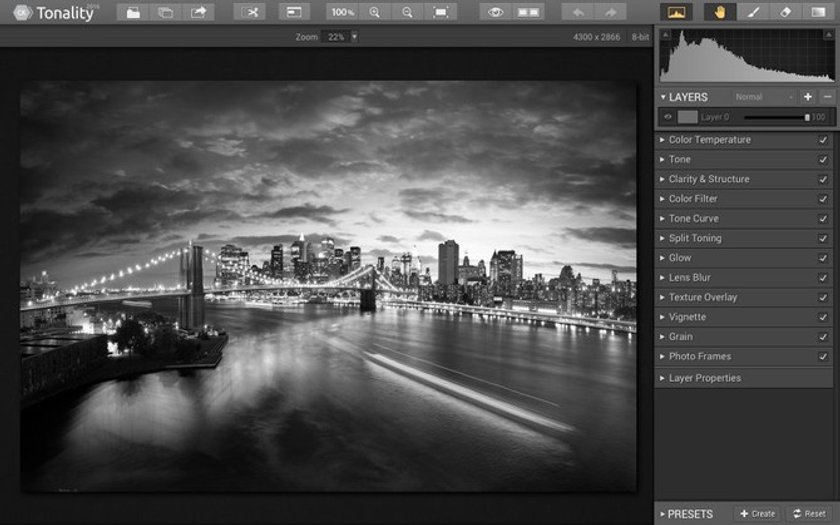 Intensify Makes it Inspirational
It's a reliable tool for revealing all hidden details that you usually do not even notice. It's the wow effect after adjusting presets. If it is a portrait, you will look deep into the eyes. If it is a nature view, you will admire its atmosphere. Intense colors, shapes, and structure of any detail look extremely impressive. One click on the preset changes the impression.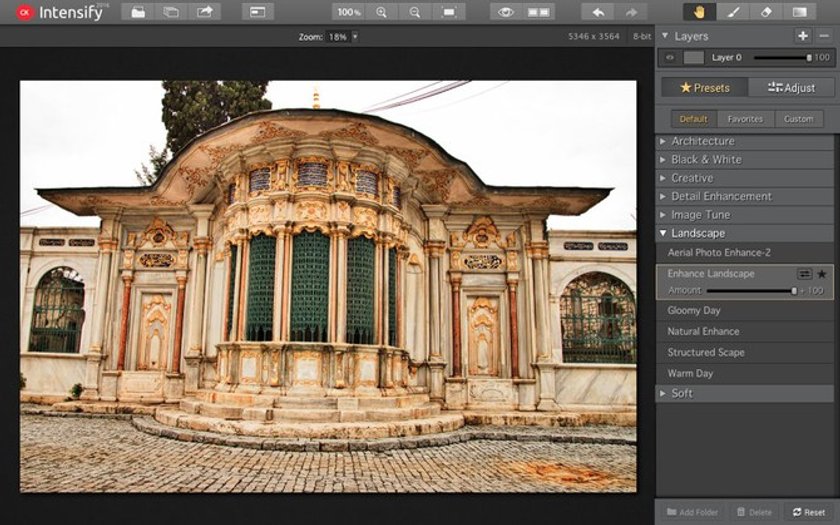 Focus Makes it Spotlighted
Blur and lens adjustments do magic. There are five types of presets with different controls and a custom preset for your artistic freedom. You select one of them, drag, move or change the size of the effect. After selecting the custom preset, highlight the details you want to focus on and move your mouse to the right sidebar. Concentrate on the essential and blur all the rest.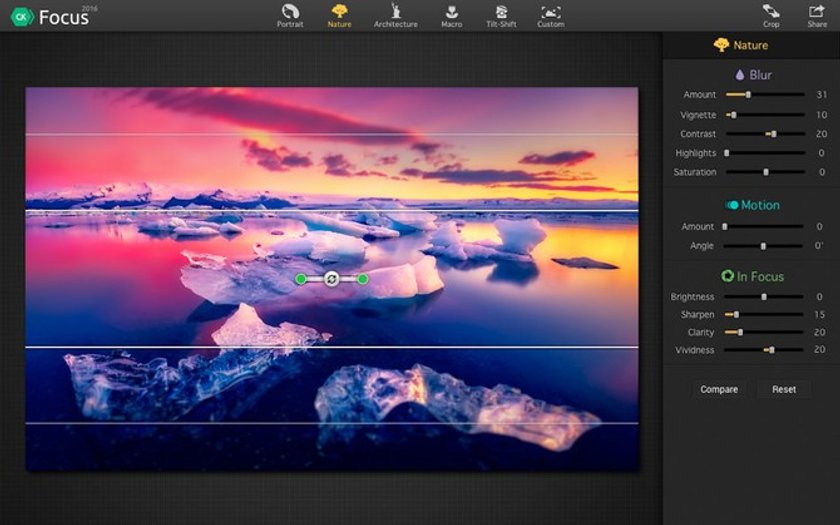 Noiseless Makes it Natural
Noise is significant only for the artificial aging of your photos. It can spoil even the images of the highest quality by the most expensive camera. Randomly colored pixels are erased naturally. You just select the strength of noise reduction from the slightest to the most extreme. 200% zoom and side-by-side comparison prompt you what preset to choose.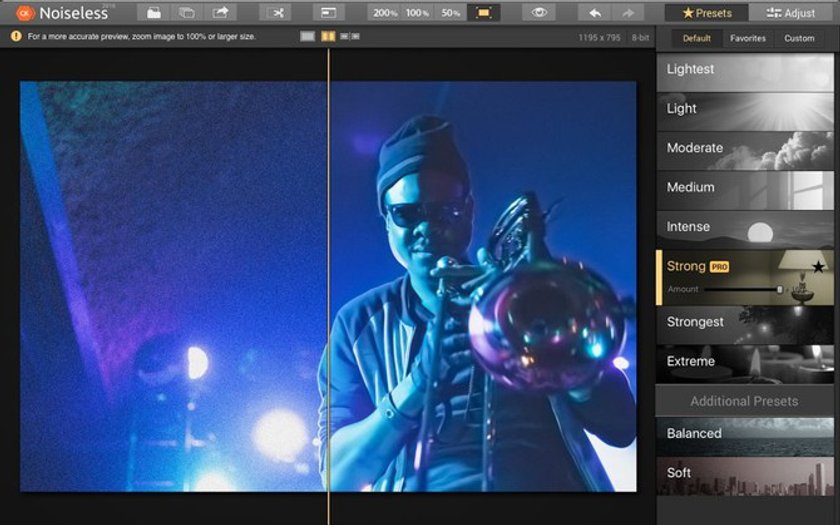 Snapheal Makes it Perfect
It's a photo editing app to erase unwanted objects from your photos. It is much easier to use this app than trying to remove unnecessary elements or people from the scene. It is sometimes even impossible to remove buildings or mountains from the scene. Snapheal CK is an essential erasing tool that you will successfully use right after the first launch. Hold down the left button of your mouse and highlight the elements you want to get rid of. Click Erase and enjoy the result.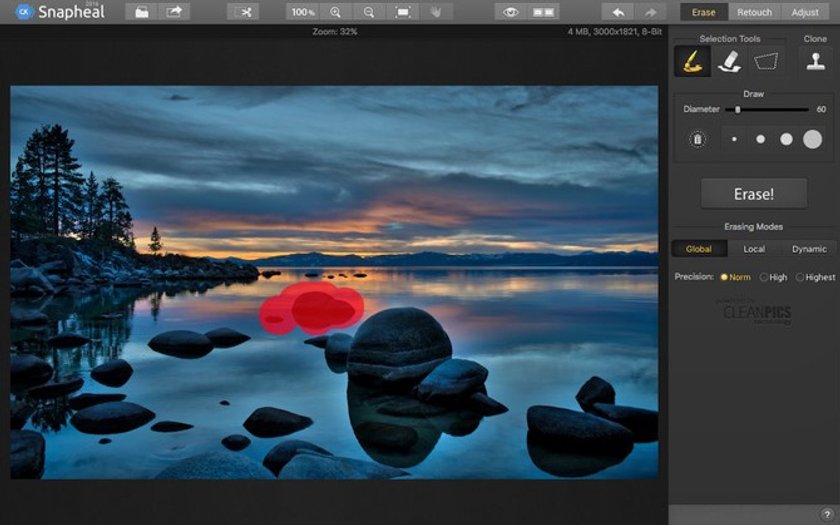 FX Photo Studio Makes it Enhanced
More than 200 photo effects, frames, presets and adjustments can quickly change the way your photo looks like. One click and the job is done. Change colors, add more vibrancy, enhance the details, select the frames, play with the sharpness depth and find more and more new variants for your pictures every time you launch Photo editor app.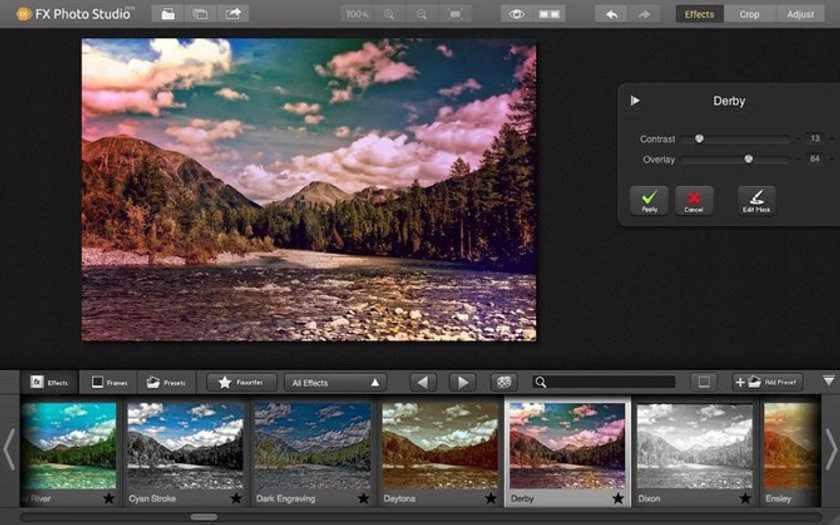 The magic Six is the Most Creative Kit
What will you get from the combination of all the photo apps mentioned above into one? They are all light and easy to use. Each of them solves one primary task. Together they build up an entirely smooth and flexible workflow. These best editing apps are already combined in a Skylum Creative Kit. Take photos, care about the moment and let the Creative Kit to take care of your photos.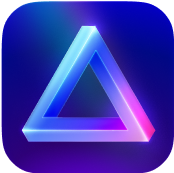 Advanced yet easy-to-use photo editor
view plans