A brand-new FREE update to Luminar Neptune is now available with new features like artificial intelligence, plug-ins, vignettes, and more. All designed to give you fantastic photo editing super-powers.
Today, a brand-new FREE update to Luminar Neptune blasted off, sporting Artificial Intelligence-powered technology that will allow you to make stunning images in seconds, not minutes or hours!
Heading into the Summer, and all the family and vacation photos we'll be snapping, I was especially excited to take advantage of some of the cool new features of Neptune. The dev team here at Skylum focused on speed, speed and more speed, maybe inspired by the solar winds that swirl around the planet of Neptune at over 1500 miles/2400km per hour! (not kidding)
How to Update:
If you purchased a previous version of Luminar directly from Skylum, simply launch the app and it should automatically ask if you want to update. If not, just choose the Luminar menu and then select Check for Updates...If you don't yet own Luminar, it's a great time to pick up a copy or download the trial and start your journey to photo awesomeness!
Let's get right into some new features:
Accent - AI Filter – This is brand-new technology out of our R&D labs. It's an incredible single slider that uses artificial intelligence to instantly analyze almost everything about your photo. Things like structure, objects, dark and light zones, colors and other aspects of your image. Then, it taps the power of dozens of other filters in Luminar and syncs them up to make a perfect photo. It's pretty astonishing - you've got to try it.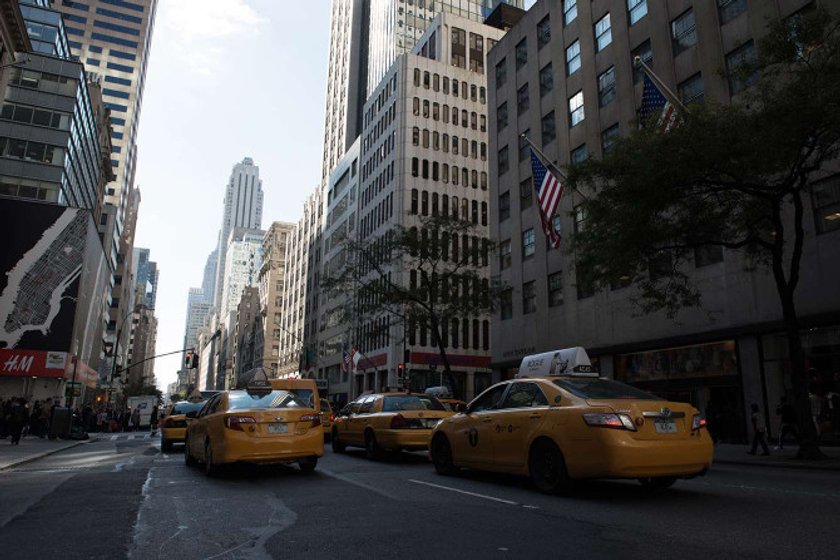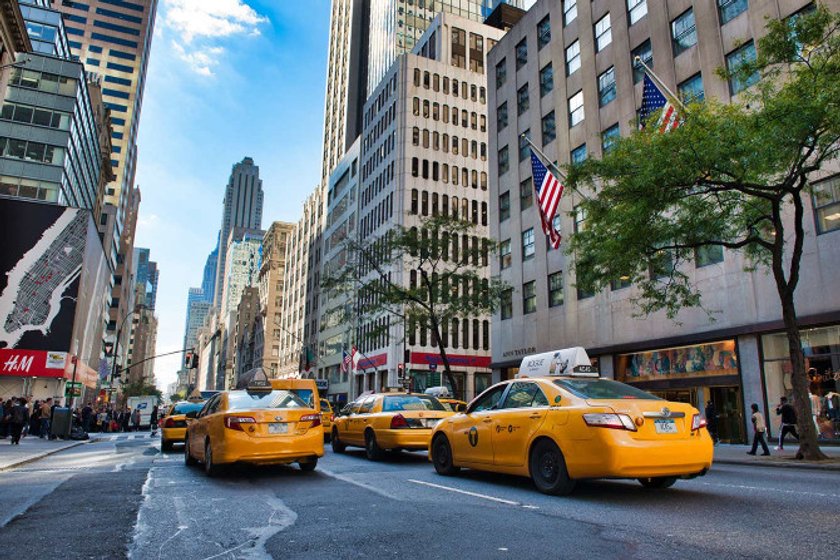 Quick & Awesome workspace – Continuing the "speedy" theme going for Neptune, we created what I think will be your new "go-to" workspace for most photos. It includes the Accent AI, Saturation & Vibrance and Clarity filters, which all work together to let you speed through photo edits and make your best photos in a fun and easy way.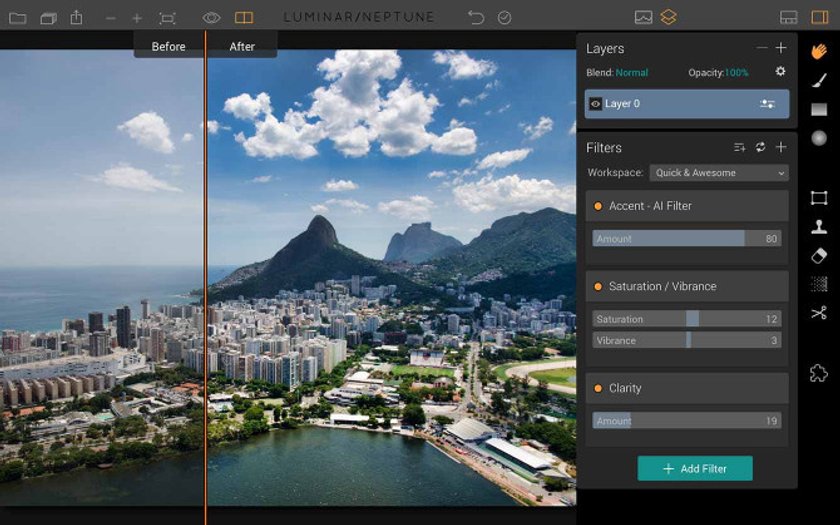 Plug-in integration with Creative Kit and Aurora HDR 2017 – OK, I'm really liking this one. We know a lot of you are still using Creative Kit apps like Intensify, Tonality, Snapheal and Noiseless in your photo editing workflow. Well… Luminar Neptune now will run all of our other apps as plug-ins, acting like a true HOST application similar to Photoshop and Lightroom. Wow! (have fun, but be sure to put on your seatbelt)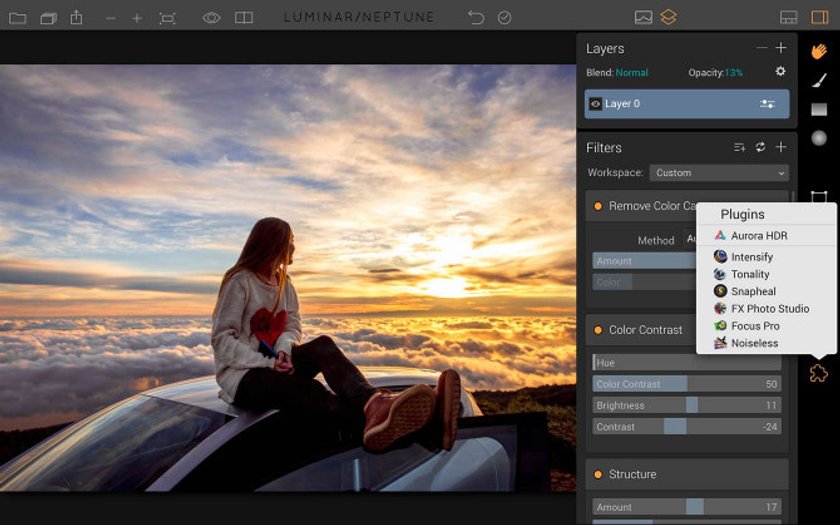 Vignette filter – I'll admit I'm a bit of a Vignette nerd. Love 'em. Use them all the time and the new features of this filter are epic. Place Center is my favorite, followed by Vignette Styles and Pre- and Post-Crop modes for even more flexibility. It's truly the perfect finishing touch on almost every photo and those of you out there (you know who you are!) who wanted a state-of-the-art Vignette tool, you got it!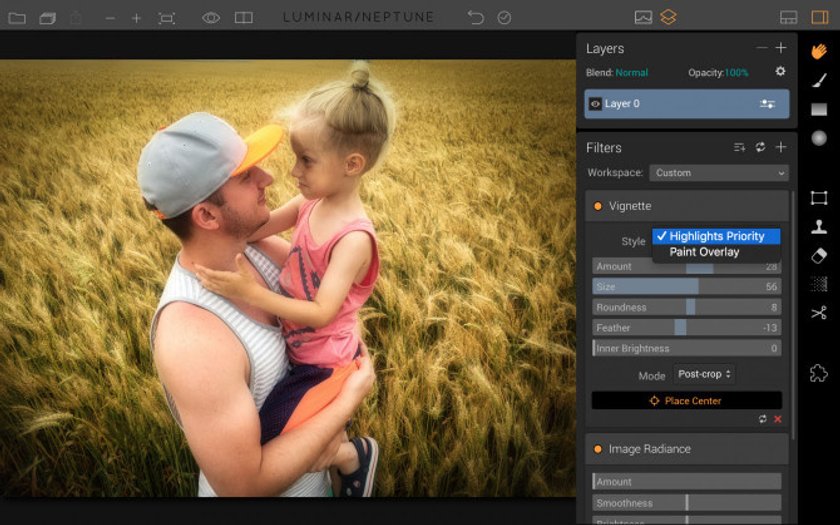 We've talked about the speed of getting things done, so now I'm going to take a small break and talk about performance. I have an older MacBook Pro from mid-2013. I love this machine but know it's not the fastest starship in the galaxy. Which is why the first thing I did when I got Neptune was a time test!
First, I quit all other apps, launched Luminar Pluto and opened a large file. Then, I did the exact same test with Neptune and saw an eye-popping 30% increase in performance! Check out the performance yourself and let me know your experience in the comments section below.
I don't want to spoil all the surprises of Luminar Neptune; sometimes it's pretty fun to simply click around and explore, right? But… I'll give you some clues. Be sure to look for:
Dramatically faster performance in the Brush, Gradient and Radial Gradient tools. You'll get smoother editing

If you work with larger files or often find yourself with over 5 images open (since Luminar now supports Tabs), our memory management is much better

Keep a sharp eye out for some subtle UI changes that make Neptune feel cooler. In-app animations make for a more pleasing editing experience.

Many people have asked us for truly custom crop sizes. You got 'em now!

Finally, an interesting one from our ace engineering team that I didn't even think about. We added a "local history" feature when you're using the Transform, Denoise, Clone & Stamp modes. This helps you experiment and try different options before settling into the final look you want - super cool!
Luminar Neptune is a FREE update, and a really nice evolutionary step for our most popular app. As many of you know, we're working hard on bringing Luminar to the PC, but we're excited to release this update to the Mac version now, to help you make your best summer photos ever.
If you don't already own Luminar, get it here. Jump in - the water's fine!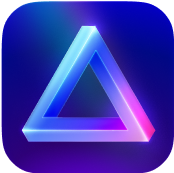 Advanced yet easy-to-use photo editor
view plans