21st Birthday: ah, adulthood… You're turning 21, so there are ideas for how to plan a grand evening for your celebration.
It's your 21st birthday, your big day full adulthood, entering the legal drinking age. Plan it the way you want it. I, for my part, will offer options for an interesting photo shoot on this important day and give you some 21st birthday photoshoot ideas.
7 Best 21st birthday photoshoot ideas & poses
In this article, I will describe 21st birthday photoshoot ideas with friends, family, or just by yourself. Here are a few of them.
1. Make a mood board
Think about what kind of shots you want: locations, colors, and mood of the photo. On social media, look for references and examples of photos. Some pictures you can exactly replicate, and some will just give you ideas of your own. It will save a lot of time.
2. Family photo session
A good 21st birthday photoshoot theme is family portraits. It works well at home, as people feel more comfortable in their homes. Pets can also be involved in the shooting — they will help to induce sincere smiles and make you feel even more relaxed.
3. Choose a place for your 21st birthday photoshoot
Go to a few special places to choose the perfect one for your 21st birthday shoot idea:
If you have a favorite restaurant, choose it for a delicious meal and invite a large group of your friends.

Go to a concert or show. Get front-row seats to your favorite band's concert, or see a play or musical. It's not so easy if you're in a big hall, but if you're hitting a stage or shooting in a small club, it's easy to make the mistake of making pictures that are shot "point-blank". The advantage of big and tall scenes is precise that they allow you to get some level: you can shoot from below, you can climb on a balcony and shoot from above, and you can shoot from behind or from the side. In terms of composition, because of the movement and constant dynamics in the scene, you always have to be careful. Try to avoid getting an extra hand in the frame, a technician running in the background, etc.

A great way to spend your birthday is to get tickets to the adventure park. It's interesting and fun and will take you back to your childhood for a few hours.
4. Holiday cooking for 21 birthday photo shoot
One way or another we all prepare something for the dining table. We talk about what will be on it long before the event. But all the salads are already eaten, we don't want to see tangerines, and there are no sweets either. What about baking and capturing it all on camera?
Bake a birthday cake, or a berry pie, for example. Light birthday candles and a fire confetti picnic blanket are a perfect way to create an atmosphere. Ask someone in the house to take pictures of the whole process, and swap places so that everyone has a photo. Don't forget to take a picture of the result of your efforts. Now let's move on to the next idea for a classy 21st birthday photoshoot.
5. Long-awaited gifts
After the celebration, it's time to open your presents and consider what you've been given. And in the meantime, while you are opening them, someone will take your picture. Such pictures are memorable for a long time because it is on them you can see your genuine first emotions. What could be better than a sincere picture? That's right - nothing. So do not hurry to open presents and see your treasure, no matter how much you want to. Let's go to other 21st birthday photo ideas.
6. Travel
One of the best 21st birthday photoshoot ideas outside. No place near you where you want to party? If you plan it far enough in advance and have the funds to pay for lodging, then go to an exotic place to celebrate your birthday. That way you can make creative ideas for birthday pictures. Now let's go to other 21st birthday pictures ideas and a perfect way to commemorate this celebration.
7. Make a frame-by-frame photo project
During the 21st birthday party, take a picture of yourself every hour, it will make a fun documentary of the party. If you decide to throw yourself a 21st photoshoot at a birthday party at home, you can let yourself choose the theme. That means costumes, games, and outfits. In addition to choosing the right time, the right locations are also important. Catch people against a beautiful background. Create a complex image that captures several events at once. Observe the group, photographing the main celebrants surrounded by guests. Taking out the birthday cake, blowing out the candles, toasting, and filling the glasses with champagne, and balloons are all great shots to make your photo beautiful. Try to loosen up your guests at the birthday celebration.
Some people behave unnaturally or go into a stupor when they see the front of the camera pointing at them. It's really hard for a photographer to go unnoticed. It is normal to feel uncomfortable at an event with many guests. But if you see that the person is uncomfortable, talk to them and, if appropriate, make jokes and show genuine interest. Give some tips on how to look great in a photo. Promise you'll delete the bad shots.
21st photoshoot ideas: 5 tips and tricks
1. Prepare your technique for photoshoot ideas for 21st birthday
This is an obvious tip that many people forget. Charge your equipment. It would be a shame if at the most important moment your phone or camera just runs out of power. If you're using a camera, make sure the memory card is free, and if you're using a phone, check in advance that you have free space in your gallery. We recommend that you use a tripod so you don't get blurry footage from shaking your hands.
2. Use an external flash if necessary
It's time for more ideas for your 21 photoshoots. Most events take place indoors with little or no light, and your photo looks well in low light.
If you use a built-in flash, direct light will distort faces. It is better to use the external flash on top of the camera, tilting it back slightly. This will allow the light to diffuse as much as possible from the ceiling, giving a soft glow and smoothing out sharp outlines.

Increase the ISO. Whether you're shooting in a dark room, increasing the ISO value will add some graininess to your photos, but it will produce bright images with a fast shutter speed. If you use a flash, a high ISO value will make the background stand out. If the value is too low, the background will be almost black.
3. Set up your camera ahead of time and wait it out
At a party, it's especially important to capture the sincere emotions of your guests. Although it is necessary to convey the general atmosphere, and take pictures of the backdrop and the beautiful location, the faces are still the main thing in the pictures. Emotions change in seconds, so it's not enough just to point the camera and release the shutter. Sometimes the professional photographer has to wait for the emotions to show. Pay attention to where people are looking, and wait for a smile or reaction. Analyze the situation to be ready at the right moment.
Experience is very important for event photography. Event photographers learn to navigate what's going on so they can anticipate what's happening. To get the best results, it is better to switch the camera to manual shooting mode. Then you can set the desired aperture, shutter speed, and light sensitivity yourself. Some smartphones have a similar function, so it is better to use them. If your camera doesn't have manual settings, then "Salute" or "Night Scene" mode can save you.
4. Prepare props for the 21st birthday ideas photoshoot in advance
You'll need a lot of decorations. The prop is a big part of the birthday and celebration atmosphere. The frame plays one of the most important roles. They create a festive atmosphere and emphasize the mood. For the 21st birthday, the photoshoot outfit should be prepared in advance. Buy all guests sparklers, and beautiful tangerines, and choose themed clothes. Ask your guests to dress up in clothes with similar elements or even come up with a themed party.
5. Don't spend a lot of time processing after the 21st birthday photoshoot
At the end of even a small event, the photographer receives several hundred images. It's simply not possible to edit that many photos in a short amount of time. To optimize your time, go through all the footage first. Select the photos you like and want to keep.
Creative 21 Birthday Photo Editing in Luminar Neo
Even the most beautiful photo can be improved with an app called Luminar Neo! Here are a few tools to help you with this difficult task.
Accent AI. This tool automatically analyzes your image and corrects it instantly, fixing any issues with light, contrast and sharpness. Enjoy beautiful and natural results in just a couple of clicks.

Skin AI, the perfect tool to automatically improve your skin. It can eliminate various imperfections, including acne, freckles, and moles, smooth the skin, or remove unwanted shine.

Face AI allows you to adjust the lighting of your face and correct its proportions. You can also enlarge the eyes, change their color and brightness.
When sharpening a photo in the photo editor, there is always a risk of over-sharpening. To make your work more comfortable, we recommend creating a copy of the working layer and performing all the manipulations with the duplicate. In the case of "over-sharpening", you can simply change the transparency of the entire layer or create a mask. There is no "right" way to process photos. Professional photographers differ dramatically in their processing styles. Some experiment with brightness and color saturation, while others prefer black-and-white photography. Some like bright, luminous shots, and others like dark and gloomy ones.
To decide on a style, look at social media and photographers' portfolios. Pay attention to the things that "hook" you. Try to figure out what it is that you like in a picture. Is it the composition or the look of the picture? If it's the latter, it's definitely a matter of processing. If photo processing is still quite new to you, you may not yet know how to get the results you want. But the first step is to figure out what you like. If photo processing is still quite new to you, you may not yet know how to get the results you want. But the first step is to figure out what you like. Once you understand what you want, you can achieve it with Luminar Neo.
Conclusion
Beautiful photographs can be taken almost anywhere if you show a little imagination. Birthday is a great reason to take a photo so you can remember those moments for a long time. You can even make it a tradition to take certain photos every year and look at the changes. The main thing to remember is that the secret to any good photo is a good mood. I have described quite a few 21st birthday photo shoot ideas and hopefully, you can find one just right for you!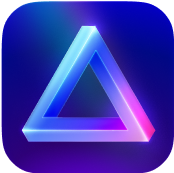 Advanced yet easy-to-use photo editor
view plans