For beginner photographers, a good idea to buy an inexpensive camera in order to work on their skills, and to understand how to care for the device.
We will tell you how to choose a good model on a small budget. Believe me, it will be interesting!

Why Choose a Budget Camera?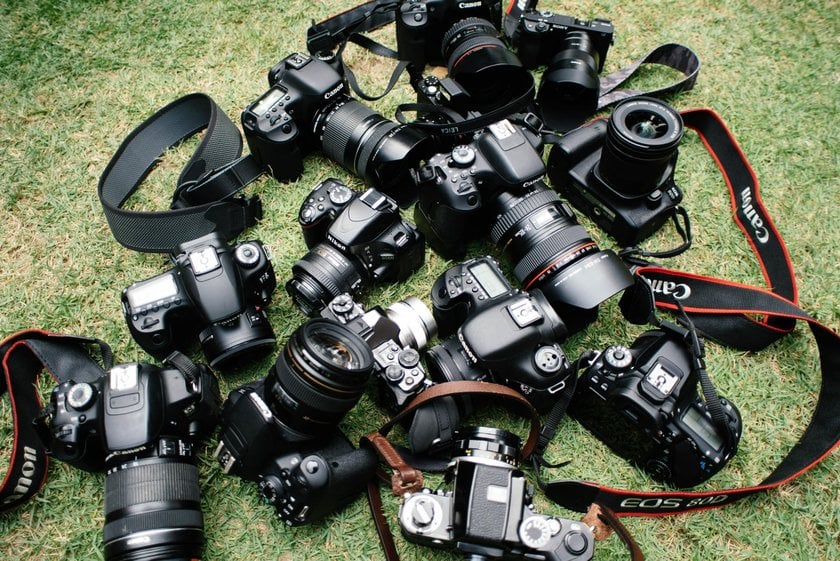 Photography beginners should try on a camera with a standard lens before finding their own style. It is obvious even to a person far from the world of cameras that the price of budget compacts, DSLRs, and mirrorless cameras will be significantly different. Therefore, firstly, the choice should include several models of different types. And secondly, it is important to understand that "budget" will mean the ability to buy a good cheap camera for a relatively small amount of money.
Sometimes, because of price reductions due to the release of new models, their older counterparts fall nicely into the budget class. At the same time, their specifications cannot yet be called outdated. In conclusion, we can answer in question of what the best cheap camera is a combination of price and quality. Novelties are often undeservedly overpriced.
Advantages of Buying a Budget Camera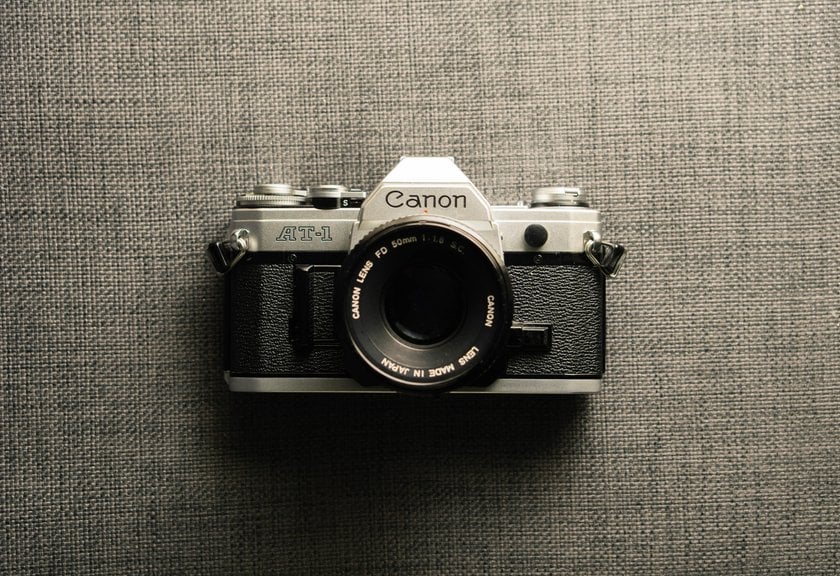 Well, the first thing worth noting is the price. As cliché as it may sound, the camera budget models are cheaper, which means that it is the best choice if you do not have huge financial resources.
Besides, even the cheapest devices can help you succeed in the art of photography. Once you learn how to work with such a camera, you can choose another, more expensive one.
Disadvantages of Buying a Budget Camera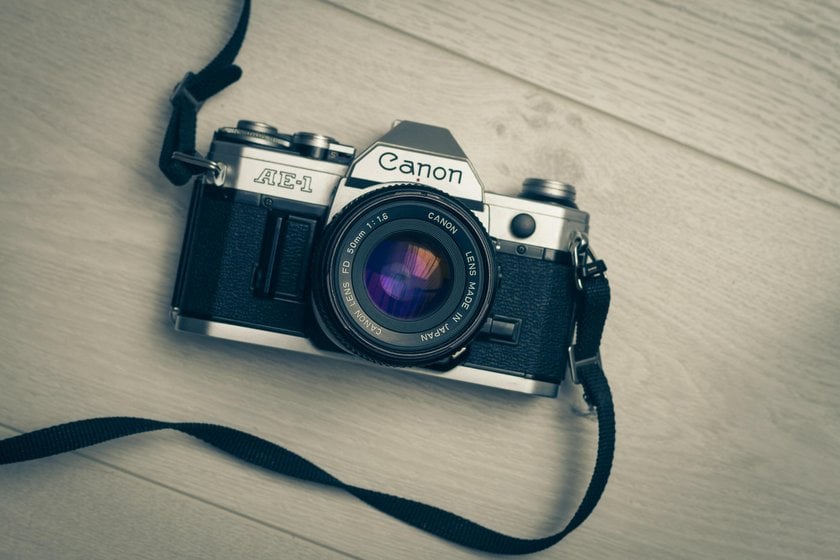 It is clear that one wants to get everything at once, but pricing, including in the camera market, has not dropped out of the sky. Naturally, cheaper models will be inferior in some respects to more expensive ones. For example, if we're talking about a junior DSLR camera, the Canon EOS 2000D has no direct AF point selection. In order to move the focus point when shooting with this model, you have to first activate one of the joystick buttons and then move the point by means of the control wheel. In older models, you can move the focus point simply by using the joystick.
The two-step selection system has problems – first, it takes time. Second, it's not the most intuitive idea. And a beginner photographer might just get confused and not understand how to choose the AF point. And knowing how to choose the focus point is critical when shooting with a relatively fast lens.
Point problems often lead to big focus errors. In short, a camera that has no direct AF point selection would only suit someone who is used to shooting without thinking at all about the settings. Another problem a person may encounter when buying an inexpensive camera is the lack of versatility. For example, the hot shoe of the same Canon EOS 2000D has no central sync contact. You can use this camera, additional flashes, and synchronizers, but only from the system Canon. That significantly limits the choice of optional equipment.
All of these disadvantages apply to all even the best budget cameras. However, if you are ready to put up with them, move on to the next part of our review!
How to Choose the Best Budget Camera for You
Inexperienced photographers will find it difficult not to make a mistake when choosing an inexpensive model. In this section, we will tell you the best way to choose a budget camera.
Factors to Consider When Choosing a Budget Camera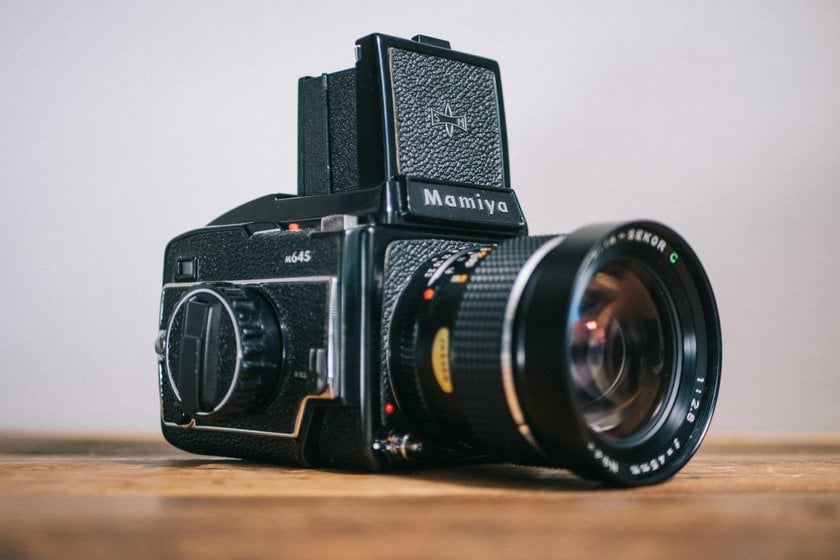 When choosing a device, you should base your choice solely on your needs and capabilities, and not on the statement "more expensive means better". An expensive DSLR will help you make a career in Reuters only if you have skills and a lot of experience based on your own mistakes, otherwise, it becomes just an expensive "point-and-shoot" camera. On the other hand, mid-priced cameras in the hands of creative people can be a tool for taking incredibly colorful pictures.
The main detail of any modern model is the sensor, which replaces the old film. The matrix parameters worth paying attention to when choosing a camera are its size and the number of active pixels. The bigger the size of the sensor and its resolution, the better the quality of the pictures. Almost all modern cameras work with CMOS matrixes, the CCD type is found only in some versions of little cameras, and in this segment, the choice is not critical.
One of the biggest mistakes when buying a camera is the race for megapixels, the number of which marketers of companies selling smartphones like to boast about. The number of megapixels affects the clarity and size of the finished image. The more there are, the larger the photo can be printed without loss of quality.
The problem is that with small matrices, you have to make the pixels small, too; they receive less light and the photo turns out worse, with clearly visible noise. It is due to the size of the matrix that any DSLR with 20 megapixels will destroy a smartphone with 40 megapixels in terms of picture quality. Even the best budget cameras for phones most often cannot compare to full-fledged devices.
From the above we can conclude:
If you plan to watch photos and videos digitally on your computer, TV, photo frame, or print them on photographic paper, there is no need to bother with the resolution when choosing a camera, because almost any modern device, starting with a compact "soapbox," can provide high-quality images.

If you decide to get involved in large format printing, making photos for posters and billboards, as well as engaging in processing photos in graphic editors with maximum magnification, then you should choose a mirrorless camera with a large matrix size and resolution of 18 megapixels.
It is not always possible to get a comfortable position for capturing the subject in the viewfinder. Sometimes you have to take pictures of objects at a fairly long distance, in which case the built-in zoom function – Zoom – helps.
There are two types of zoom: optical and digital.
Optical zoom uses the lenses of the lens to bring the subject closer by changing their position relative to each other. It helps enlarge the image without compromising image resolution or quality. Almost all professional photographers use this type.

Digital zoom is simply increasing the size of the image on your camera's viewfinder. It is the cheap equivalent of optical zoom, and it creates the illusion of zooming in, but it actually just stretches the frame and makes it blurry, low-quality, and spoils the impression of the photograph. The use of digital zoom is typical for devices that don't have full-fledged lenses, such as smartphones.
In affordable cameras, a powerful optical zoom is an integral part of the operation and depends directly on the type of lens chosen. As a rule, you have to adjust the zoom in such cameras manually and it requires some skill.
When buying a device pay attention to the fact that the model you like has a built-in optical zoom, even a small one; nowadays even inexpensive compact cameras can afford it. If the pictures are not clear during shooting, you can use the Photo Sharpener to improve their quality.
Types of Budget Cameras: Point-and-Shoot, Mirrorless, and DSLR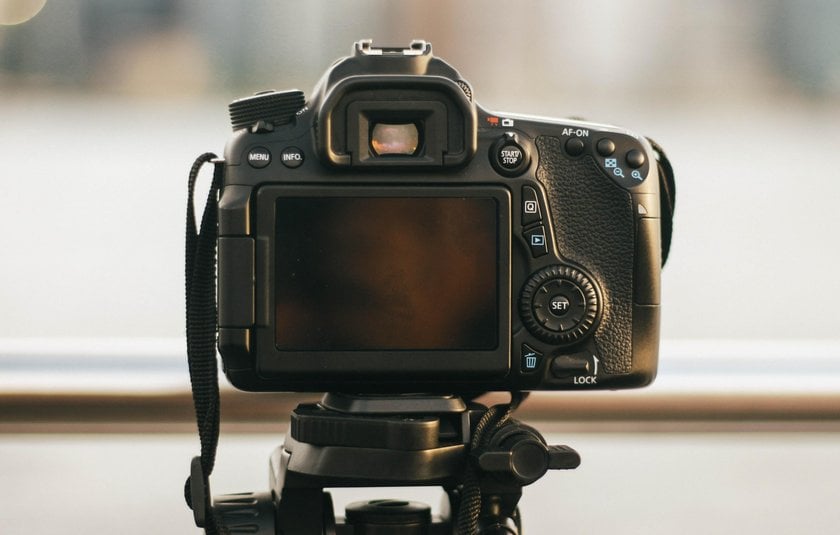 The first rule when choosing a camera you can buy is: Discard all conventions regarding brands. To begin with, you need to decide what type of camera is most suitable for your purposes. Conventionally, they can be divided into:
Instant print cameras.

Compact Cameras.

Mirrorless cameras.

Mirror cameras.
Below we will describe each type of camera in more detail:
Instant cameras were popular at the end of the 20th century when the dream of many was the famous Polaroid, which could print instantly after taking a picture. These days, that technology is outdated. The size of the photos is too small, and the cost of photo paper cassettes hits the pockets. This type of device has more artistic value because you can make good collages for the interior from such pictures;

Compact cameras are popularly dubbed "soap boxes". They can be called the best price cameras for traveling. These devices with a minimum set of functions required to make a good picture. All the user has to do is point the lens at the subject and press a button. These models are small and can be carried in a pocket or purse. With its small size, the "soap box" provides better photo quality than most modern smartphones, which is enough for household needs. The advantage of compact cameras is that there is practically no delay in taking a picture and the instant shutter action after pressing the shutter button, which allows you to take pictures on the move;

Mirrorless cameras are a serious competitor to the DSLRs, which appeared relatively recently. As the name implies, these cameras have no mirror and the light from the lens falls directly on the sensor. Because of the absence of moving parts inside, this type of device is more reliable and allows you to take photos silently, in addition, they are more compact than mirror cameras. But the absence of a mirror leads to an increase in the duration of focusing, sometimes several times. The most modern models of such great cameras learned to focus quickly and have a built-in viewfinder, but they cost obscenely expensive, especially for a novice photographer. The range of settings and modes in mirrorless cameras is about the same as in DSLRs and they are also designed to accept interchangeable lenses. There is a common misconception that the type of camera directly affects picture quality. In fact, this is not true, the quality of photos is based on other parameters, including the ability of the photographer to work with light. The mirror in the camera doesn't influence the improvement of details in the picture, it all depends on the element called the sensor.

Mirror cameras are the main tool of professional photographers, amateur art photographers, and those who want to be like a photographer. These devices are considered good cameras for cheap segments. They have a huge range of functions for any needs of a specialist, but in order to cope with the mirror and use it to its full potential, you need technical training and knowledge of the matrix. Of course, SLR cameras also have built-in but the quality of such a picture will not differ at all from that of an ordinary "soapbox".
Top 9 Best Cheap Cameras in 2023
You can choose any camera on this list, as it contains the best budget models of different types.
1. Dahua DH-HAC-HDW1200MP (2.8 mm)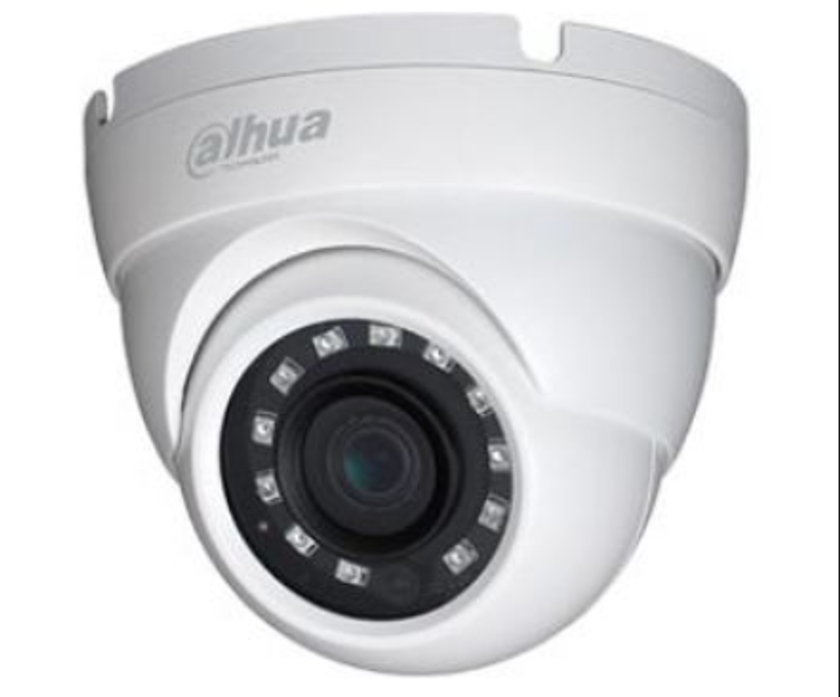 This model can be called one of the cheap and good cameras. A hybrid surveillance device in the form factor of the dome, which supports most modern formats, so it can work with virtually any DVR. Installed infrared illumination with a range of 30 meters, which is enough for large objects. Equipped with an innovative sensor with high sensitivity, it is safe. The maximum shooting resolution is 2 megapixels and the recording speed is 25 frames per second. The focal length of the camera lens is 2.8 mm, which provides a 103-degree angle of view. A motion detection system is provided, increasing surveillance efficiency.
2. Eachine E520S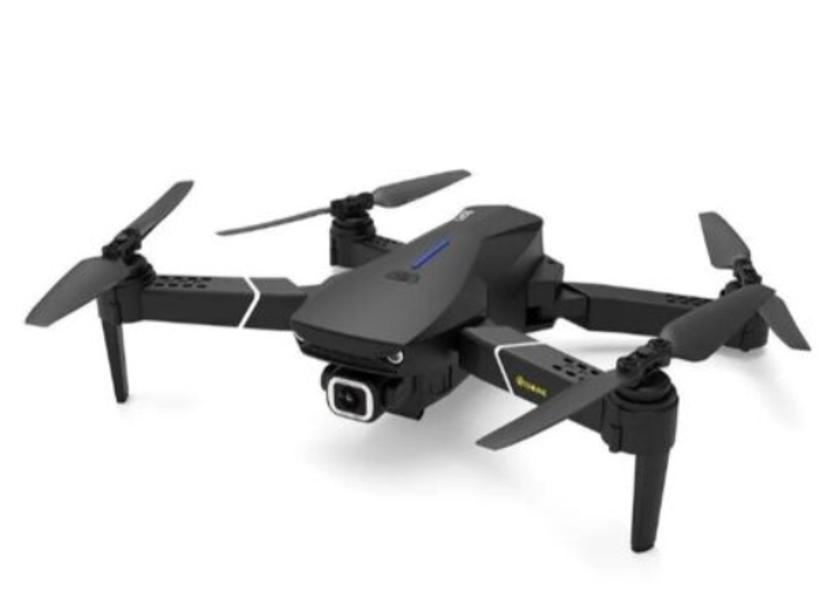 This model can be called the best and cheapest camera on the drone. Great quadcopter at a great price! Eachine E520S is an indicator that not necessarily a good and folding quadcopter with a lot of features will cost a fortune, but you get to own a great camera with a resolution of 1080P or 4K, and you can get a version that works on 5G. In fact, E520S is a copy of the DJI Mavic, and even the remote control is similar: there is approximately the same mechanism for fixing the phone, though not as high quality as the expensive original. If you're taking drone photos in low light, don't forget the photo lightener.
3. Hikvision DS-2CE56D0T-IRMMF (2.8 mm)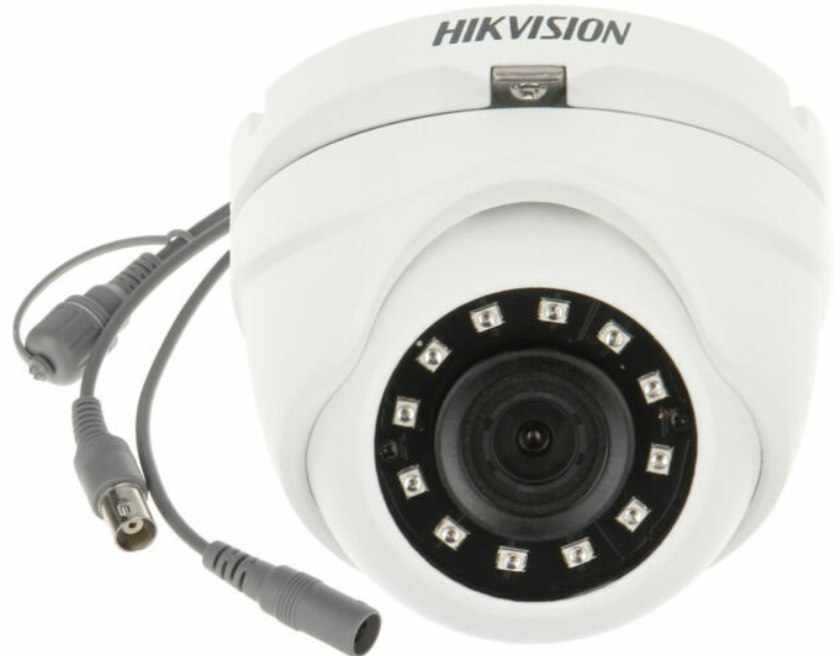 This camera is considered the best camera for its price. CCTV cameras, made in the form of a dome and will fit perfectly into the interior of different rooms. It is important that this is a hybrid surveillance camera, so it can simultaneously work with multiple formats. Regardless of which format it works in, it provides high-quality photography with a 2-megapixel resolution. And the sensor guarantees perfect color reproduction and picture detail.
Rugged housing contributes to the fact that the surveillance camera has a high index of protection against mechanical damage and external factors. Infrared illumination with a working range of up to 20 meters is installed, so there will be no problems when working at night. Recording speed at a 2-megapixel resolution is 20 to 25 frames per second. With this the best affordable system it is possible to control what is happening in real-time.
4. Canon EOS M100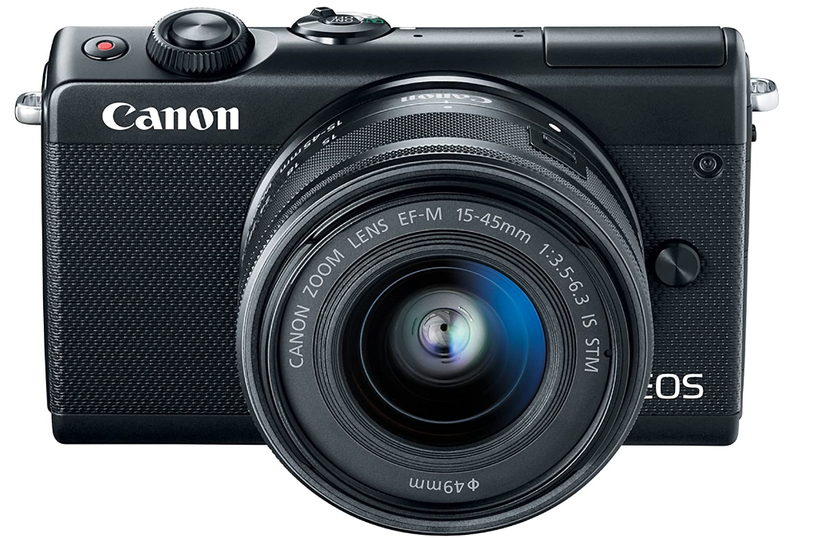 This model can be called the best and cheapest camera in its class. A compact model (67.1 x 108.2 x 35.1 mm) has a sturdy, compact body, which is made of plastic. It is lightweight enough (302 g) – your hands will not tired even when shooting for a long time. There is Bluetooth – through it, you can quickly sketch photos on your phone or computer. High-quality images can be achieved due to the matrix resolution of 24.2 megapixels, image processor DIGIC 7.
Features:
With a special adapter camera can work with lenses EF and EF-S;

A big plus is a wide range of sensitivity (ISO 100-25600). You can work both in bright light and in the evening;

You can shoot Full HD videos in 1080p (60 frames per second).
The autofocus is fast and smooth thanks to the Dual Pixel CMOS AF system. This makes it possible to shoot even fast-moving subjects. For example, during sports competitions.
5. Motorola Edge 20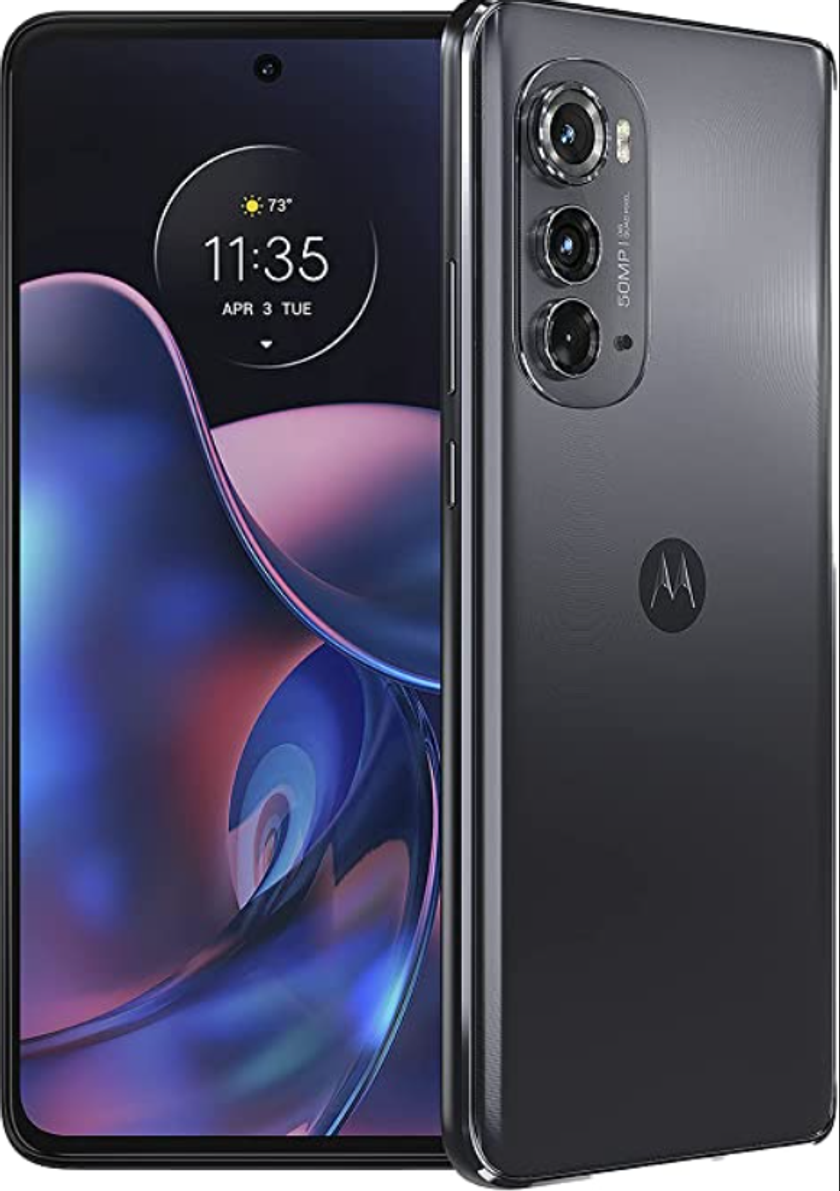 This model can be called a good camera for a good price. The top inexpensive smartphone with a wide camera starts the Motorola Edge 20, which with the help of pixel fusion technology produces a photo resolution of 12 MP (3000×4000 dots) with realistic color reproduction and distinguishable details. The settings allow you to shoot in the original 108 MP, but then the images are created longer. The main module offers a good night mode, and the wide-angle camera lens also can take macro shots at a distance of about 4 cm. A 30x zoom is supported for one of the best budget cameras for phones.
6. Sony Alpha A6000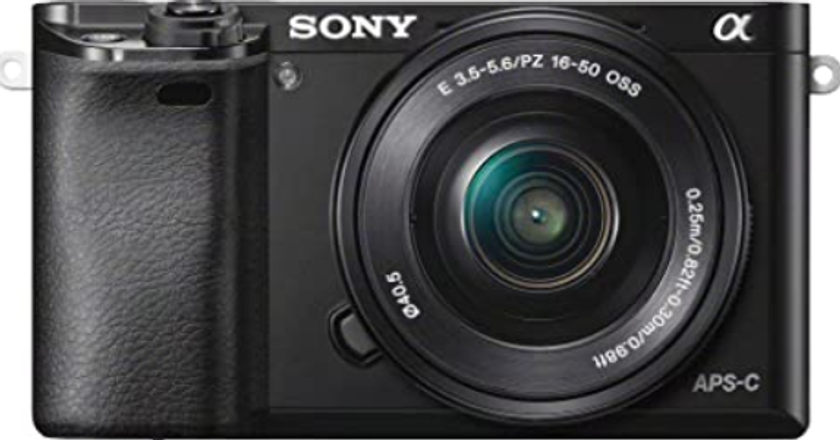 It is one of the best cheap models at the top of the good but cheap cameras.
Advantages:
Fast focus. A hybrid focus system activates 179 active focus points at once for making objects as sharp as possible;

Small size (120x67x45 mm) and weight (460 g) – a compact model is easy to hold even for a long time;

Advanced Sony APS-C sensor: low noise at any ISO, natural colors, high sensitivity in low light;

You can shoot Full HD videos in quality 1080p by setting the desired frame rate per second (the maximum is 60).
This is a good, non-professional camera to use every day. And the battery capacity is enough for at least 300 shots.
When you take pictures with this device, you may want to do some post-processing. Use Lightroom presets to make the picture perfect.
7. Nikon D3500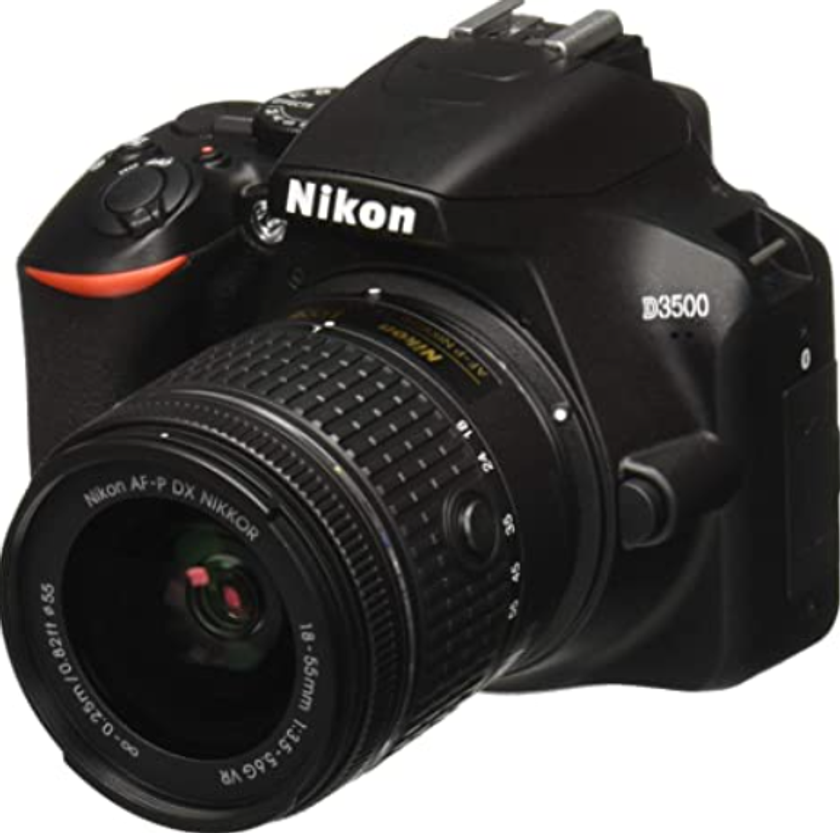 It is one of the best budget point-and-shoot cameras.
Features:
Very high capacity battery lasts for an average of 1500 photos;

The sensitivity is 100-25600 ISO. This allows you to take good pictures even in the dark, overcast, and foggy weather;

You can shoot video in 4K Full HD, with a maximum frame rate of 60 frames per second.
This is a good and inexpensive model, which, of course, is inferior to professional models for a couple of thousand dollars.
8. Canon EOS 250D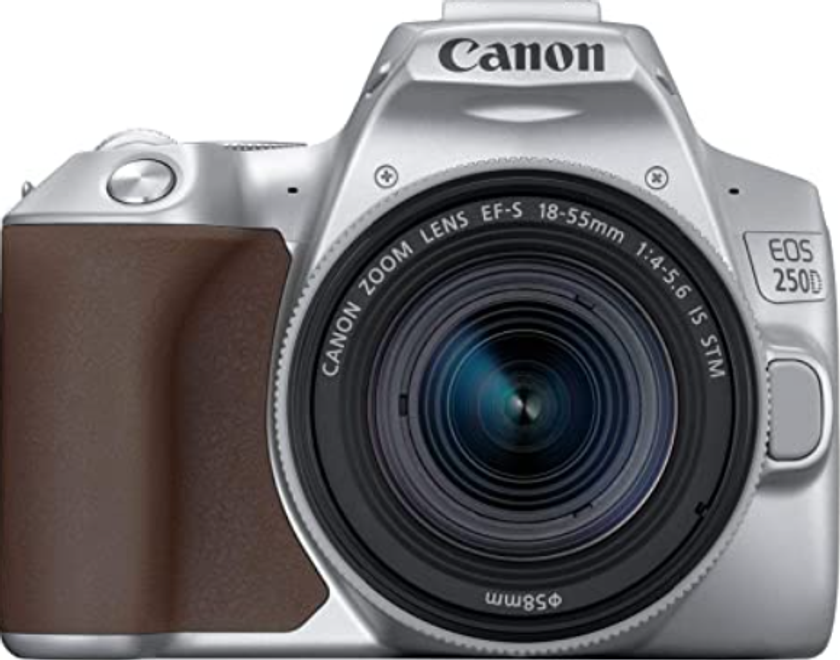 Among the cheap but good cameras, this model is in high demand. It is lightweight (451 g), compact (122x93x70 mm), and has long runs on a single charge (you can take up to 1000 photos). You can connect to the camera via Bluetooth and Wi-Fi. Made of metal and plastic, it is durable and can withstand mild shock. But it is better not to fall on hard surfaces.
Thanks to a wide range of sensitivity (100-25600) you can take photos and videos in high quality even in too bright light or when it's cloudy, or dark. With the digital camera, you can shoot video at a maximum rate of 60 frames per second.
9. GITUP GIT2P PRO 90 LENS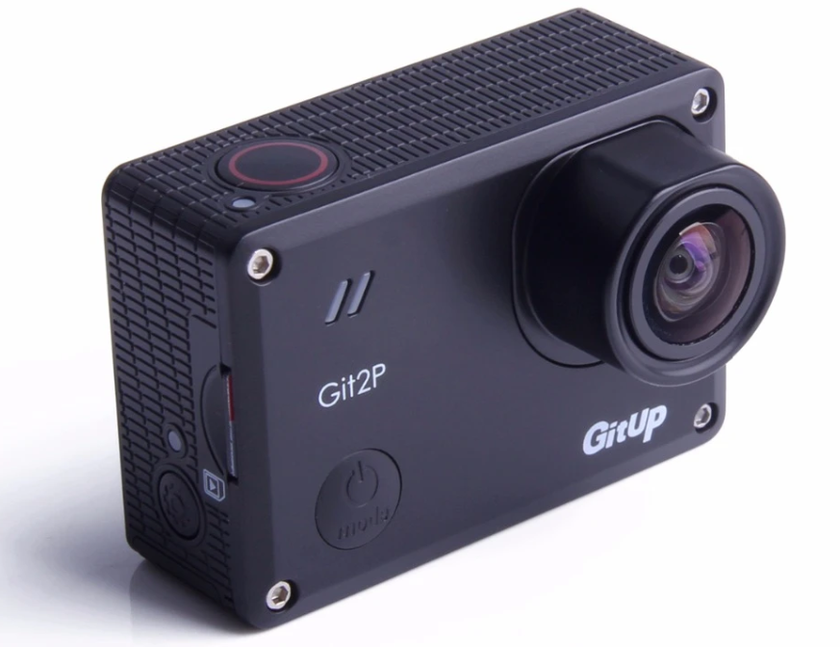 This model can be safely called one of the best cheap good cameras. A modification of the popular G3 Duo, which features a sensor with a 90-degree angle of view. It is not so much, but the captured videos are obtained without the fisheye effect.
The action camera supports recording in FullHD at 60 f / s or in 2K with 24 f / s. You can view the clips directly on the 2-inch display and delete them if you don't like something. Despite its low cost, the device supports Bluetooth and Wi-Fi, and you can control it via a smartphone app. When editing, you can make the pictures even better using Sky Replace from Luminar Neo.
Tips for Using Your Budget Camera
We will tell you the basic recommendations on how to look after a tight budget model and show you how to avoid the mistakes that most often make the newcomer.
Making the Most of Your Budget Camera's Features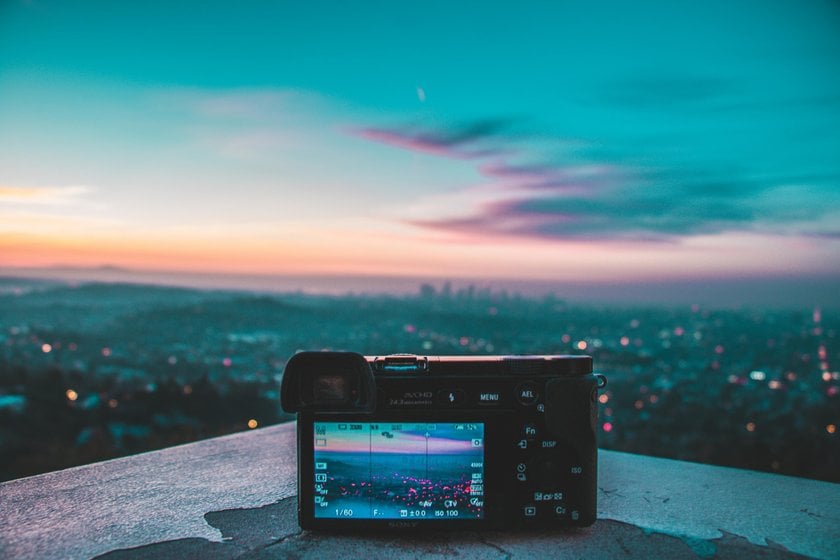 Best cameras for cheap prices include many elements, each of which requires attention. Don't forget about the accessories that come with your camera, because the performance and results depend a lot on them as well.
Not all the best cameras on a budget have the same design, so even our recommendations should be checked against your camera's manual. One of the fundamental elements of maintaining your camera is cleaning. All items should be kept safe from dust and dirt.
Cleaning the case is probably the basic and easiest task that any photographer faces sooner or later. In principle, cleaning a DSLR is no different from cleaning a handheld camera. You should use a clean and dry cloth, preferably made of microfiber. Cleaning should be done gently, without pressing.

The greatest care is required when handling the display on the back of the camera body. It is important not to scratch the screen. To clean particularly stubborn dirt, you can use a slightly damp cloth with a special cleaner.

Cleaning the lens requires a little more care. Lenses are usually cleaned with an air blower and a soft brush. These items help to gently remove dust and other small elements from the lenses. You can wipe them with a tissue, but you should do it very carefully and only after removing the particles with a blower. Otherwise, you increase the risk of scratching the lens, and this will affect the quality of your photos.

The sensor of even the best cameras for the budget is another extremely important part of the camera. If dust gets on the sensor, you will get blurry dots in all your photos. Some newer cameras have a built-in sensor cleaning function. It is done through a quick vibration that allows the sensor to knock the main dust off the surface.
Essential Accessories for Your Budget Camera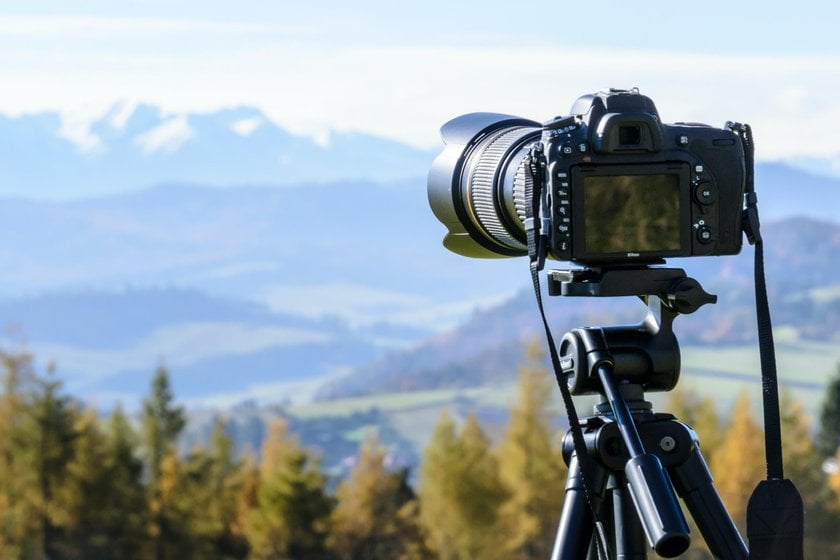 Obligatory additional equipment for the photographer includes:
Polarizing and UV filter;

Photo bag;

External flash;

Lens cleaner;

Memory card;

Rechargeable batteries and charger.
Next, we will move on to items that are not required but are essential in certain situations:
Hoods. A lens hood (a plastic or iron "crown" on the lens) protects the lens from unnecessary light coming in from the side. When the lens hood is on, the image becomes more contrasty (sometimes MUCH contrasty, sometimes almost imperceptible). When lanterns and chandeliers shine from the side, when the sun hits you in the eyes or shines from the side, a lens hood is very useful. If you have one, make sure to wear it;

Gradient filter. Have you ever heard of it? It is transparent on one side and dimmed on the other. When shooting landscapes it often happens that the sky is too light, almost white, and the trees and grass are too dark. To smooth out the strong contrast between the sky and the ground, you need a gradient grip;

Extra lenses. If you have a digital compact camera, it's easier. Compacts do not have interchangeable lenses. Usually, a beginner who owns an SLR camera has only one lens on the camera, and that is a "kit lens" (a very inexpensive one that comes with the camera). Sooner or later almost every photographer starts thinking about buying another lens so you will need it;

Tripod. A tripod is a must for taking pictures at slow shutter speeds. In addition, it frees the photographer's hands, which makes photography more stable and makes it possible, without hurrying, to refine the quality of the resulting image. After all, it's the taking of time that makes for the best images. By taking a deliberate and conscious approach to photographing a scene, you can examine it from different angles and choose the most appropriate composition. Framing an image requires a more thoughtful evaluation of what you see in the viewfinder compared to snapshots.
Also don't forget that you will need editing software for photography.
Conclusion: Finding Your Perfect Budget Camera
The review has all information for a person to assemble a fairly effective set of equipment for a beginner photographer and choose the best camera at a price point. I hope it was useful to you. Find the best option and start creating photo masterpieces!
FAQ
In this section, we summarize the information provided in the article and give short answers to frequently asked questions by users.
Which Camera Is Best at a Low Price?
It all depends on what purpose you need it for. In our review, we have described the best models in the budget price category.
Which Is the Cheap and Best DSLR Camera?
We would recommend taking a look at the Canon EOS 800D. It provides good picture quality even in low light.
Which Camera Is Best for Casual Use?
It is best to choose a compact device from the list mentioned in the review. Look at the Canon, Nikon, or Sony models. you can also use cameras on smartphones.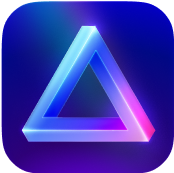 Advanced yet easy-to-use photo editor
view plans