So you've decided to buy a drone. But where should you buy it? How should you pick? How much money do you need?
Drones have been trendy lately. They're enjoyed by YouTubers, videographers, bloggers, directors, and even kids. Why? Because they're simply incredible!

They let you survey your surroundings from a bird's-eye view and take impressive aerial videos and photos. Moreover, it's simply fun to fly them; even more fun than driving a radio-controlled car.
So you've decided to buy a drone. But where should you buy it? How should you pick? How much money do you need?
It may seem that if you're on a budget, you can't afford things like drones (also known as quadcopters). However, you actually can buy a cheap yet outstanding drone with features that mirror its larger brothers.
To help you do that, we've prepared a list of the top 10 drones under $200. Let's go!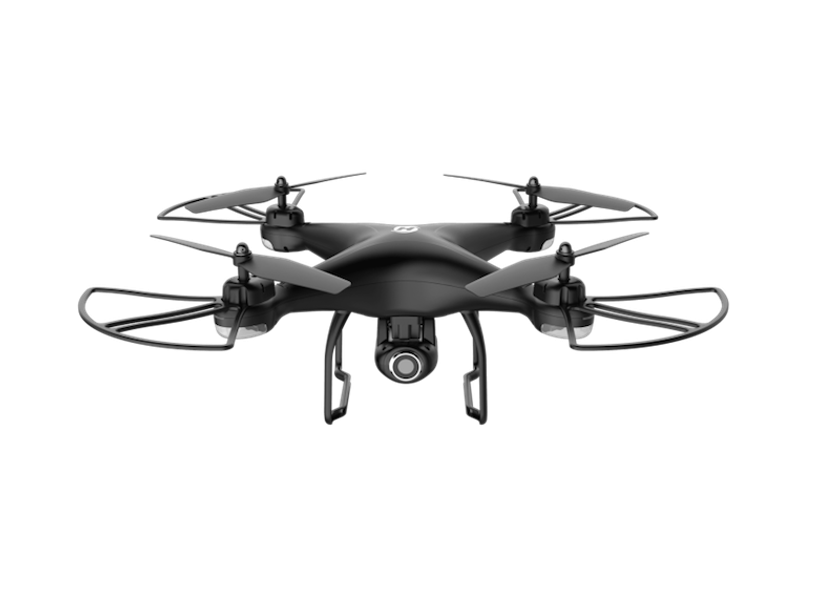 The first drone on our list is the HS120D by Holy Stone. This company has been producing top-notch drones for five years and is not likely to stop. Their quadcopters are sold in America, Japan, Germany, France, Italy, Russia, India, and other countries.
Holy Stone knows that many of their customers are in the motion arts industry, which is why they make drones with professional cameras. The HS120D is equipped with a 1080p 120-degree wide-angle HD camera that lets you take high-quality photos and videos.
Example: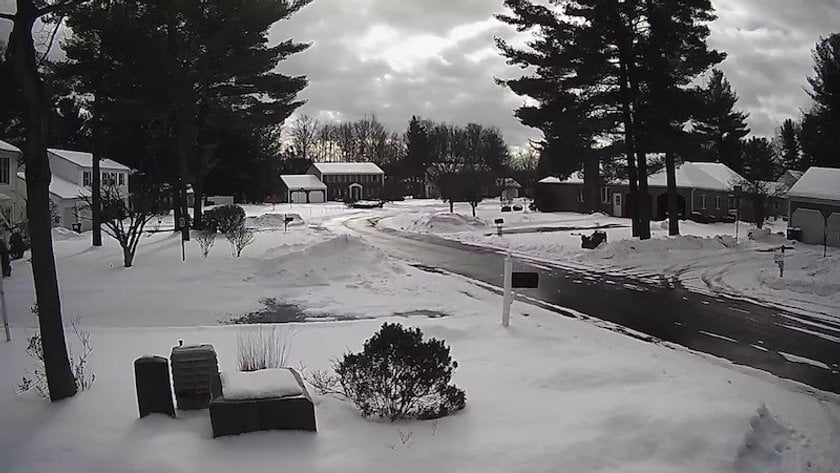 This drone also has headless mode, which allows you to send commands according to your (and not the drone's) current position. This feature is perfect for beginners and kids.
Moreover, the HS120D has an automatic altitude hold that lets it hover at its current height. This is a guarantee of clear photos and videos. And with a one-key return function to make the HS120D return to its take-off position, you'll never lose your drone.
Among this drone's other great functions are:
150-meter control range

Speed control

Emergency stop

Controllable led light

6-axis gyro

Low-voltage protection

One-key start/stop
In order to protect the HS120D drone and take good shots, you should:
read the manual carefully and follow the instructions;

use a slow speed mode at the beginning to keep the drone under your control;

take 10-minute breaks between flights, as the motors and circuit board heat up quickly;

use the drone in good weather only.
2. UDI 818A HD+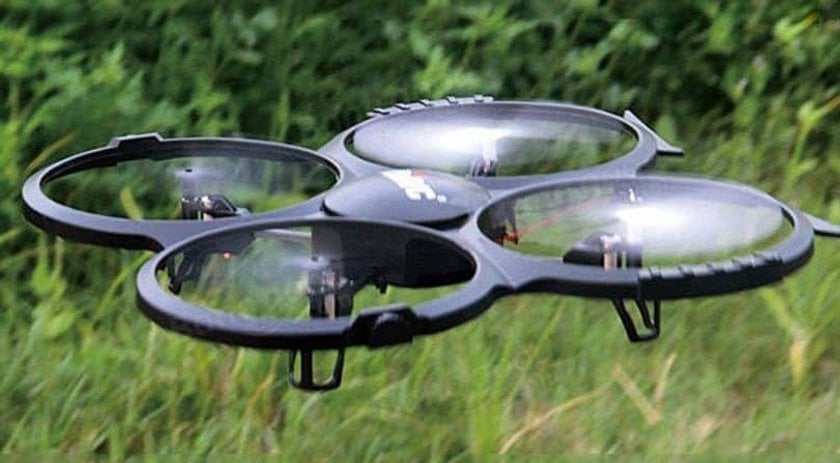 Are you a fan of high-resolution pictures? Or enjoy making HD videos? If your answer to either of these questions is yes, then you should probably consider buying the UDI 818A HD+. This little lime green baby with a 720p camera will never let you down.
A removable 4GB microSD card guarantees you can capture as much footage as you like. Remove the card, export the files to your laptop, and hurry to shoot some more. Along with the drone and a memory card, you get a power bank and a USB charger.
This quadcopter comes with super bright LEDs, so you can always keep it in view. But in case you lose it, the return home function comes in handy. Headless mode is another useful feature of the 818A, which controls the movements of the device and adjusts it to your current position.
The 818A gets 18 minutes of flight time per charge with the extended battery. Combine that with a power bank and you can film a whole movie in one day!
Apart from the extremely reasonable price, this drone possesses several great characteristics that make it your #1 pick: a 2.4Ghz transmitter that features an LCD display, different flight modes, one-key tricks, 360-degree flips and stunts, and more.
In addition, you get a user manual and a warranty from the manufacturer. Read the manual carefully and follow all the instructions if you're new to drones.
Drawbacks of the 818A:
Short flight time, which might be discouraging for beginners

Due to its low weight, wind can alter the drone's course easily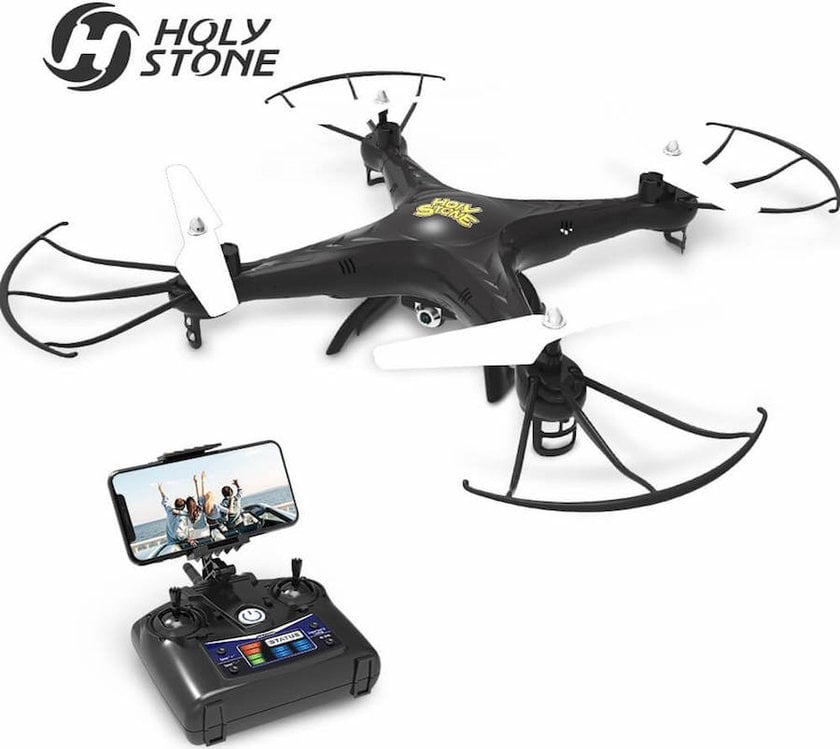 The third drone on our list is the HS110 by Holy Stone. It's equipped with a full HD first-person view (FPV) camera that lets you take breathtaking aerial pictures and videos with your phone or tablet.

The altitude hold function lets the drone hover even when the throttle is released. The HS110 lets you take great high-resolution pictures simply and easily.
This quadcopter connects easily to both Android phones and iPhones. Just activate the curious functions such as gravity sensor mode on your phone and enjoy using your smart drone.
A headless mode and one-key return home function are essential on nearly all drones and the HS110 is no exception.
You can play with several of these drones at once without interference thanks to 2.4Ghz four-channel technology. Moreover, the drone has four speed modes, suitable for beginners, kids, teenagers, and experts.
The six-axis gyro contributes to stability and allows the quadcopter to perform 360-degree flips. From now on, you can make your footage unique.
Although the construction is sturdy enough to survive little clashes with trees or roofs, the quadcopter is incredibly lightweight.
And what could make this quadcopter more convenient than one takeoff/landing button? You no longer need to think about which button to press.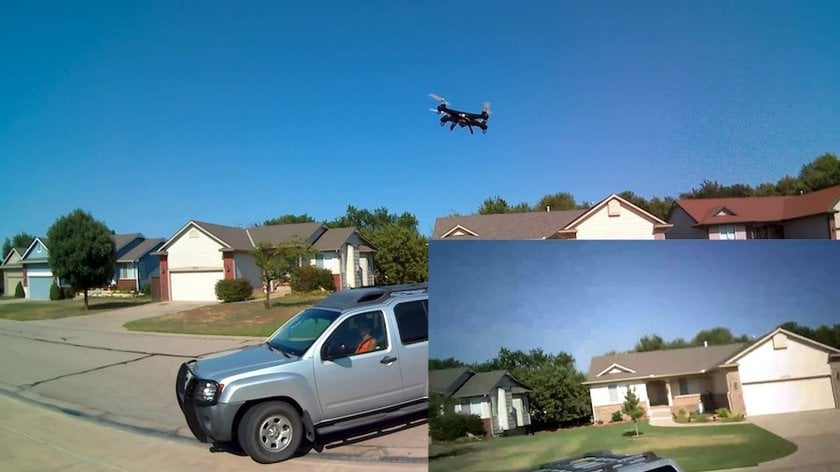 Pros and cons of this model:
Pros:
Sturdy, compact, and lightweight

Altitude hold function

Flies smoothly

First-person view footage

Good camera quality

Rechargeable micro USB port on the drone body, meaning you don't have to remove the battery to charge
Cons:
Due to its small weight, it easily gets blown by the wind.

Landings can be tricky due to altitude hold, and you'll need a larger landing area for the one-touch landing/takeoff.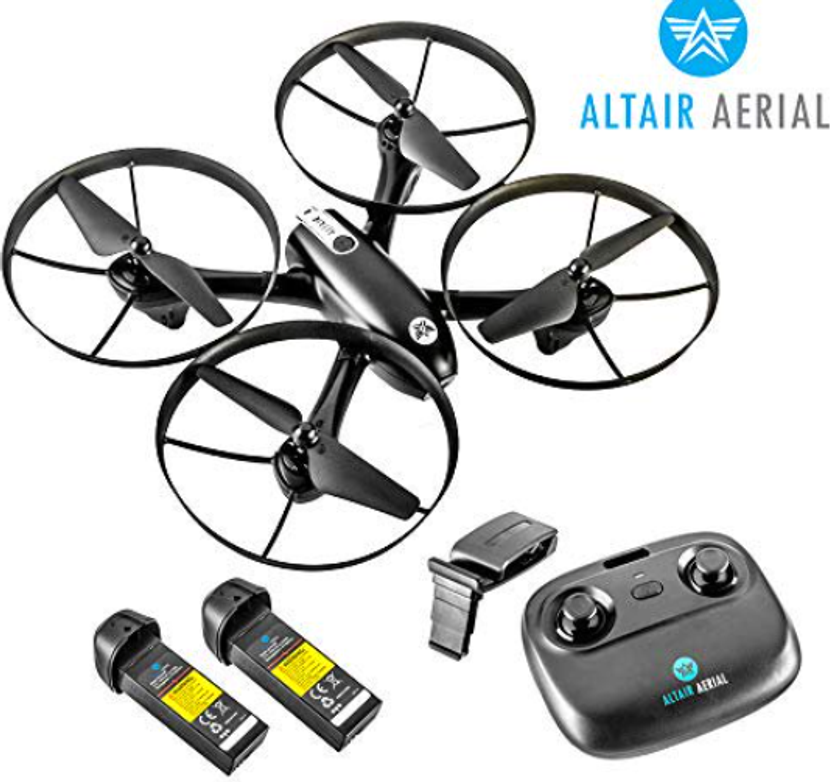 If you're looking for a multifunctional drone that can be flown inside by kids and outside by experienced pilots, here you are. The Falcon AHP is a brand-new model by Altair Aerial, a company from Nebraska that knows everything about quadcopters.
This quadcopter is heavy duty, made of durable plastic. It's wind-resistant and shockproof: the perfect choice for beginners to develop their drone flying skills!
A maximum 10-minute flight time per charge is more than enough to shoot great landscapes and bird's-eye view pictures. You can even prolong your flight time to 20 minutes with an extra battery that comes in the kit!
A 100-meter flight range allows you to cover everything you need.
The mobile control is another useful feature of this quadcopter. Just connect it to the Flyingsee app on your Android or iPhone and enjoy your drone flying experience even more.
Capture stunning photos with the 720p 120-degree wide-angle camera and take high-quality professional footage without expensive devices.
A low-battery alarm lets you know when it's time to recharge. No need to worry that your drone will suddenly fall and get lost.
What you get if you opt for the Falcon AHP:
Built-in 720p 120-degree wide-angle camera

First-person view footage

Low battery alarm

Altitude hold

Custom route modes

100-meter flight range

10-minute flight time

Extra battery

Durable and shockproof construction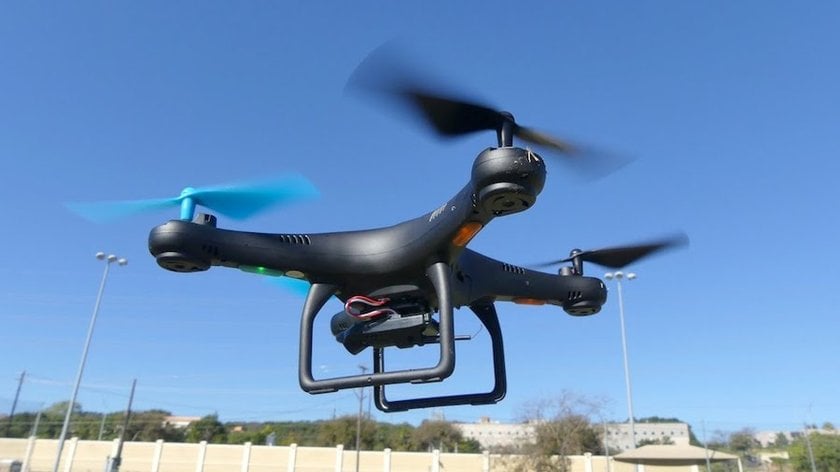 We're happy to introduce the one and only Force1 U45W Blue Jay. Force 1 leads the pack in the drone market. Since its inception in 2012, the company has held a 100 percent customer satisfaction rating on Amazon.
What does Force1 offer in the U45W? For starters, one-key take-off/landing, headless mode, and many other great features.
This model has a lightweight construction and a fresh design, which makes it a perfect gift for a kid or teenager. The full HD camera allows you to take high-resolution photos and videos.
Altitude hold lets the drone hover and take stable photos and videos. No more blurred and poor quality footage!
Moreover, the number of modes is quite impressive. Use the custom route mode to trace a route on your phone and see everything with your drone's eyes. VR mode is a novelty for those who want to upgrade live videos with a pair of VR goggles. What could be cooler than that?
This drone comes with a 2.4Ghz remote controller, three 2.7V 500mAh batteries, a USB charger, a 4GB SanDisk microSD card, an SD card reader, four spare propellers, a user's manual, and even a screwdriver. You're all set!
The U45W is highly rated and is one of the bestselling models out of all the Force1 drones. However, some people say that the flight time is not enough, at eight minutes maximum per charge. So this baby is probably good only for beginners.
All in all, the U45W Blue Jay is both an awesome toy and a skilled little quadcopter. Hurry up and buy one!

Do you want a top-notch device that will stand out from its competitors and your friends' drones? Then the Sky Viper V2400 is exactly what you need. Not only does this drone look amazing, it also has a number of features such as altitude hold and One Touch Stunts that will make you actually want it right away.
It's easy to use; just open up the box, take out the drone, and you're ready to go. Flight assist features include auto launch, auto hover, and auto land. Just read the instructions and enjoy your time with the Sky Viper.
With the manual altitude feature, you can choose the perfect altitude for your footage. Let the drone hover high in the sky or just above the ground: whatever you wish. Or you can leave it to the drone itself with auto altitude mode.
Want to stream while flying and show off? Then take advantage of the stream and record feature. Besides, videos are recorded in 720p HD.
You can do the craziest things with the Sky Viper V2400 thanks to One Touch Stunts, which enable the left and right barrels to roll and flip in four directions. You'll be surprised by the diversity of tricks that this device can do!
And the greatest part is the adjustable and comfortable FPV goggles that let you explore the beautiful world from different angles by putting you inside the action.
Given all these features, don't hesitate to buy this high-quality device. Don't forget to follow the instructions and be careful while having fun with Sky Viper V2400.
7. Holy Stone HS120D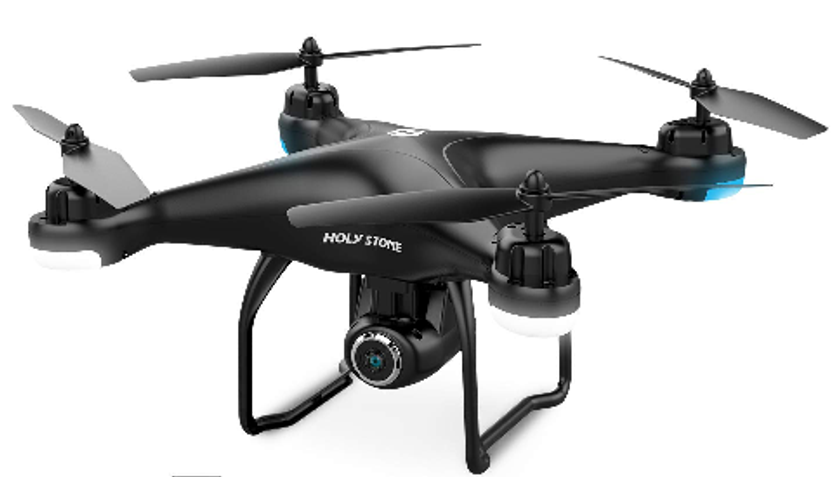 The Holy Stone HS120D quadcopter is an amazing device for those who are hooked on aerial footage. A new era has come, and drones are finally taking the lead!
The Holy Stone HS120D is a great drone for a fair price – it's perfect for those who are buying their first drone. The machine has one-key return and a headless security system, making it perfect for beginners. These features enable you to control the drone with ease and prevent you from losing it if it flies too far away.
You can easily regulate the drone's altitude thanks to the built-in air pressure system. The Holy Stone HS120D is capable of maintaining altitude, enabling you to take astonishing pictures and record high-quality video. It can fly up to 50–100 meters above the ground.
Go ahead and do the craziest tricks with this drone. It can complete a 360-degree movement; just chose the direction and speed! You'll be pleasantly surprised with the wonderful performance it provides.
This drone comes with two batteries. The flight time for one battery is approximately 7 to 9 minutes, and the charging time is about 80 minutes.
Enjoy playing with the Holy Stone HS120D, a reliable device that's incredibly easy and fun to work with!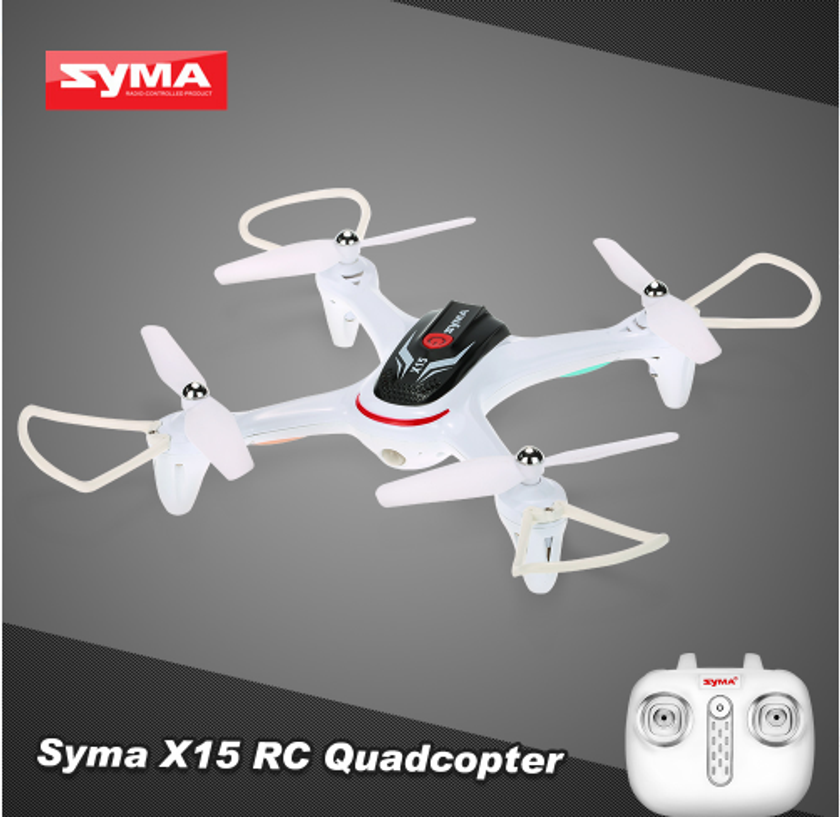 Are you in search of an exquisite toy for your child? Or just a cool present for your friend's birthday? Meet the Syma X15 RC – simply a perfect option for any occasion!
This is a nice drone for beginners who want to have a pleasant first experience with a drone and record high-quality videos. The Syma X15 RC comes with a 5.0MP HD camera. Capture the beauty of the surroundings while playing with the drone. You'll be surprised by the great quality of your pictures and videos.
The Syma X15 RC is capable of some amazing tricks. It can do flips and turns in any direction. Take advantage of the 360-degree rotation system and try every trick possible for an unforgettable experience!
The drone comes with a 7.4V 2000mAh battery, a USB charging cable, and a transmitter. The battery is powerful enough to provide you with 10 to 12 minutes of fun. Charging takes approximately 70 minutes.
This drone is incredibly stable and wind-resistant, so you can rest assured that it will work regardless of the weather — unless there's a hurricane. The maximum control distance for the Syma X15 RC is 100 meters. The controls for the camera are activated by side buttons on the controller, and the camera needs to be plugged into the drone in order to start recording.
The drone is not heavy, so even a child will be able to play with it outdoors or indoors. Be sure to read the instructions and supervise kids while they're having fun with the drone.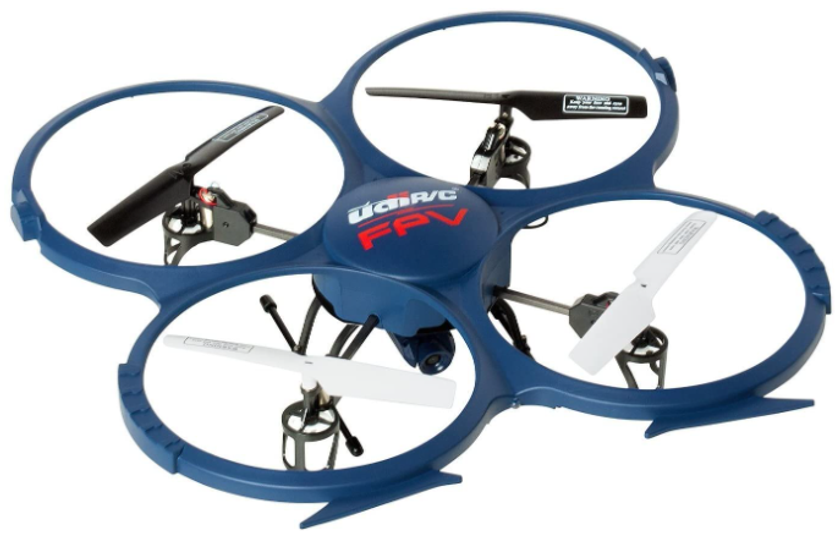 Meet an amazing drone suitable for both beginners and professionals. The Force1 U818A Peregrine is a reliable device with many features.
This drone is the best option for kids. Headless mode and altitude hold make it easy for beginners to regulate its speed and height. Having a good time outdoors should be safe, and the Force1 U818A can provide that. Parents won't have to worry, but supervision is still required.
You can begin exploring the world immediately after you take the drone out of the box: one-key take-off enables the drone to automatically hover at a desired altitude after take-off, so there's no need to wait. And the drone lands slowly and gently, so you don't have to worry about it crashing to the ground.
The Force1 U818A includes Wi-Fi connectivity and the ability to view your flight through first-person view. You can also watch a live video and photo feed during flight from your iPhone or Android phone due to the Wi-Fi FPV feature!
Interested in recording videos or taking photos of beautiful surroundings? Take advantage of the first-person view feature, which puts you into the action. A wide-angle HD camera enables you to capture even more without any loss in quality.
With the help of the custom route mode, the U818A will fly along a path that you've chosen on your phone screen.
This drone includes everything needed for an unforgettable experience: a 2.4 Ghz controller, 3.7V 500mAh LiPo Battery, two USB battery chargers, four spare propellers, a SanDisk microSD Card, a microSD card reader, one mini screwdriver, six spare screws, and an instruction manual. Be sure to get acquainted with the instructions and follow them while having fun.
10. Sky Rider Thunderbird DRW389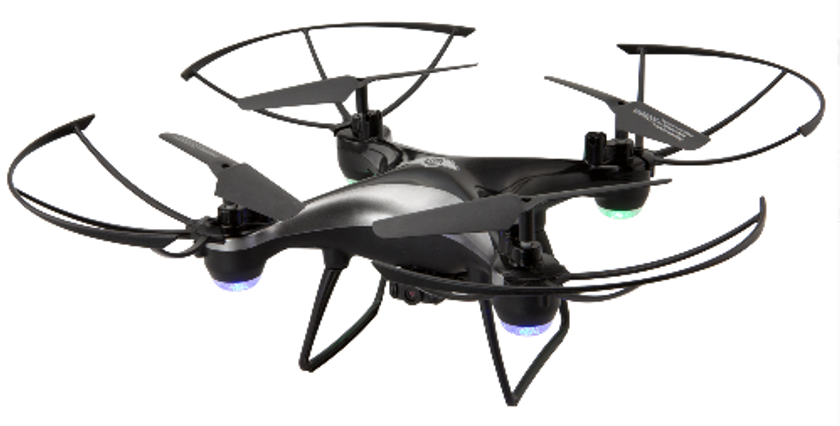 Looking for a top-notch drone that's easy to control? Then the Sky Rider Thunderbird DRW389 is exactly what you need: a powerful device for safe and fun outdoor activities!
The Sky Rider Thunderbird DRW389 can show off with its high run time: 15 minutes per battery is considered an outstanding result compared to competitors. In the box, you'll find two batteries, which enable you to enjoy playing with the drone twice as long before recharging. Isn't 30 minutes of flight without buying extra parts convincing enough?
The Sky Rider Thunderbird DRW389 has proven to be a powerful device with stable flights and durable construction. Its wind resistance will also contribute to the quality of shots taken with the attached camera. The Thunderbird DRW389 takes off quickly and lands gently on your demand due to the altitude hold feature, which makes it perfect for kids. You can rest assured that the Thunderbird DRW389 will make your first experience with controlling drones pleasurable and safe.
Are you into landscape photography and videography? With the Sky Rider Thunderbird DRW389, you can record videos and take high-quality pictures as well as enjoy the first-person view headset with your phone or tablet. Don't hesitate to try it out!
The drone includes a 120-degree wide-angle 720p high definition camera to take astonishing photos of beautiful surroundings. The flight range is 150 meters.
The drone also has three controller skill settings, enabling you to share happy moments controlling the drone with your friends and family.
The Sky Rider Thunderbird DRW389 is perfect for children and beginners to the world of drones, but professionals will enjoy using it as well. Be sure to follow the instructions and supervise kids.
To sum up, here are a few recommendations about how to pick a good drone:
Look at the brand. If you're looking for a drone on Amazon, always check the manufacturer's official website. Pay attention to how long they've been on the market, what quadcopters they have, reviews from customers, and so on.

Don't pick the cheapest or the most expensive options. Often, you can be misled by a price tag. People who opt for the cheapest don't expect anything supernatural, and those who opt for the most expensive do. It's better read the reviews and only then make a pick.

Pick a drone with a manufacturer's warranty. It's always good to know that in case anything happens, you can have your drone replaced or get your money back. Trust but verify!

Choose a quadcopter according to your needs and skill level. If you're a beginner, you should buy a cheaper drone to learn how to fly. What's more, you can choose a drone with several modes and try them one by one until you learn to fly with the fastest.
In addition to these four features, also look at such features as altitude hold, remote control, shock and wind resistance, extra batteries, an SD card, and spare propellers.
Good luck finding your perfect drone!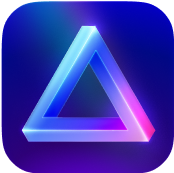 Advanced yet easy-to-use photo editor
view plans