It is difficult to imagine all the variety of lenses constantly produced and to find in it what meets your requirements and at the same time fits exactly your model of camera.
Lenses have a lot of features that you can't close your eyes to if you want to get really good pictures with them. In this review, we will describe the advantages and disadvantages of the best lenses for Fujifilm in 2023.
List of the Best 6 Fuji Lenses
In this section we will list the best lenses in Fuji user's opinions:
1. Fujinon XF 8-16mm
The Fujinon XF 8-16mm f/2.8 R LM WR was the widest lens in the Fujifilm X system. Today, this super Fuji wide-angle lens with compensated geometry (not fisheye!) does not lose its position.
Specifications
The creators of this optical miracle managed not only to provide a wide angle of view but also to achieve a high aperture ratio of f/2.8 and a lower depth of field. Recall that the best Fuji zoom lenses from the world of full-frame with focal lengths of about 12 mm most often have an aperture ratio of f/4. So our hero will be in demand by astrophotographers and fans of shooting interiors without a tripod, reportage photographers.
The X-mount lens is designed outstanding, at least in terms of performance. The Fujinon XF 8-16mm f/2.8 R LM WR is expectedly large and heavy for Fuji lenses X Mount. It weighs 805 grams and is 88 mm in diameter. The prime lens is equipped with dust and moisture protection, which is important for field shooting.
According to the manufacturer, the sealing elements are installed in 11 points of design. It is guaranteed to work down to minus 10 degrees Celsius. Linear motors are used for autofocus, just like in other top-end Fujifilm lenses include. Quick and quiet focusing is their forte. The Fujinon XF 8-16mm f/2.8 R LM WR has no autofocus switch, the corresponding switch is on the digital camera. There are three rings on the lens body: manual focus (electronic here), zoom, and aperture setting. All these characteristics make this model one of Fujifilm's best lenses.
Features: reasons to buy
Build quality: The lens is designed to allow the user to take really good pictures;

The weather-sealed device is protected against dust and moisture and the built-in lens hood prevents lens damage, which is important when working in the field;

Efficient and fast autofocus.
Price
From 1999,95$.
2. Fujinon XF 50mm
Fujifilm decided to make its 35th X landmark lenses for Fujifilm X Mount. Even though it's not a round anniversary, it's an outstanding product: The Fujinon XF50mm F1.0 R WR was the fastest autofocus lens for mirrorless cameras when it was announced. However, no current autofocus models with such an aperture ratio can be found among DSLRs either.
Specifications
The Fujinon XF50mm F1.0 R WR is not too compact and is quite heavy for lenses for Fuji X Mount, which hardly surprises anyone. Still, it looks pretty harmonious on Fujifilm's top-of-the-line mirrorless cameras. The diameter of the filter thread is quite familiar to many photographers – 77 mm. Weight also does not go over the psychological limit of 1 kg. The lens weighs 845 grams.
The manufacturer used predominantly metal parts, which is generally typical of Fujifilm's top optics. The body of one of the best Fujifilm zoom lenses is protected against dust and moisture with 11 seals in various places. The design is a traditionally concise and classic style. On the body, there are a minimum of elements and inscriptions.
There are only two rings – focusing and aperture settings. The aperture ring has a stepped stroke with clicks every third of a step. The clicks cannot be turned off, which some videographers may not like. But the focus ring stroke is adjustable in the camera menu: it can be both linear (convenient for video), and non-linear (allows more accurate aiming when taking photos). That makes this model one of the best Fujifilm prime lenses.
Features: reasons to buy
Thanks to the comfortable and ergonomic design, the weight and size of the lens do not inconvenience the photographer;

Efficient design and protection against moisture and dust prevent the lens from getting damaged and catching glare less often.
Price
From 449,95$.
3. Fujinon XF 70mm
The Fujifilm X Mount lens system is rich in a class of X-mount lenses. There are so many now that not every third-party manufacturer is willing to compete with Fujinon optics. And yet, until recently, there was a gap in the product lineup.
Specifications
A telephoto, even though designed for the APS-C frame, can hardly claim to be compact. Yet the creators of the Fujinon XF 70-300mm F/4-5.6 R LM OIS WR have managed to minimize its size and weight to the point where the lens features can be taken on trips and travels without any limitations in comfort with one of the best lenses for Fujifilm. The camera with it fits into almost any photo bag or compartment of a normal backpack, and carrying it on your shoulder is not inconvenient, the claimed weight of only 580 grams. The diameter of the light filter is a modest 67 mm. When you zoom in up to 300 mm, the lens becomes considerably larger. And if you put on the supplied lens hood, the dimensions are not modest at all. The lens does not have a tripod mount on the body, and when shooting with a tripod it weighs the camera quite heavily, which makes accurate framing at the maximum zoom difficult as best Fujifilm lenses. Shooting in the wind also causes inconvenience and causes blurring due to the high floatation of the lens. This model is perfect for landscape photography.
Features: reasons to buy
The case is made of a combination of metal and plastic and represents a compromise between reliability and weight. The design includes gaskets to protect the lens from dust and moisture;

The focus ring here is electronic, there is no mechanical connection to the lenses to get results. The plus side of this solution is the possibility of fine-tuning the ring. You can set both the direction of rotation and the type of stroke. For photographers, it is more convenient to use the non-linear stroke that allows you to aim manually with maximum accuracy. This feature is appreciated by professional photographers who want to customize their devices.
Price
From 739,92$.
4. Fujinon XF 80mm
The Fujinon XF 80mm F2.8 R LM OIS WR Macro is a relatively new lens and it already become one of Fujifilm's best lenses. It was announced by the company in September 2017 and fills a previously empty niche of "real" macro lenses which make a shooting scale of 1:1. Recall that its predecessor, the Fujinon XF 60mm F2.4 R Macro, shot macro at half the scale and essentially closed a related Fujifilm portrait lenses niche in the early years of the system.
Specifications
The lens cannot be called compact by the standards of the Fuji X lenses for the mirrorless camera system. It is one of the largest lenses is also in the system: 130 mm in length, 62 mm filter diameter, and weighs 750 grams. The developers discarded all illusions about minimizing the design and did not look for compromises, focusing only on image quality. Also, let's not forget about converter compatibility of the Fuji XF lenses: to ensure it we had to "sink" the rear lens barrel deep into the lens barrel, thus increasing the size of the lens.
The exterior of the body is made of plastic parts (metal is the aperture ring and mount). The construction is monolithic: no external element moves during focusing. The lens is protected against dust and moisture, as evidenced by the rubber seal on the lens mount. The lens is guaranteed to work correctly at temperatures down to -10 degrees Celsius.
Features: reasons to buy
The strength of this lens is the optical image stabilizer. It is claimed that it can benefit up to 5 shutter speeds;

The front lens has a fluorine coating to protect it from dirt.
Price
From 1199$.
5. Fujinon XF 100-400mm
Fujifilm lenses are always a small work of optical art. However, the word "small" is inappropriate in our test today. Weighing 1.4 kilograms, a maximum focal length of 400mm (and with a converter all 560), a maximum length of 365mm, optical stabilization, dust, and water protection – all this is the super telephoto Fujinon lens XF 100-400mm F4.5-5.6 R LM OIS WR.
Specifications
Classic black color, strict design, rigid construction, and nice grip. It makes an impression of professional gear! When folded and without a lens hood, the lens is 210 mm long, and at the maximum range of one of the best Fuji zoom lenses, it increases to 270 mm. The supplied lens hood adds another 100 mm to the lens length. You can't call such optics compact, but it wasn't made for long walks with a lot of photographic equipment in a backpack.
As befits a modern super-telephoto lens, the Fujinon XF 100-400mm F4.5-5.6 R LM OIS WR has all the "tricks" for comfortable use in not the most comfortable conditions. For example, a slot in the lens hood to operate a polarizing filter and three switches for optical image stabilization, manual aperture control, and focus limiting.
Features: reasons to buy
Handy tripod mount for easy shooting in awkward conditions;

Effective optical image stabilizer.
Price
From 1217,74$.
6. Fujinon XF 23mm
Fujifilm X series lens continues to expand its line of optics for its mirrorless X-Mount cameras. And while other manufacturers are chasing record numbers by increasing the size and weight of their cameras, the manufacturer is trying to keep its Fujifilm camera lenses as compact and light as possible, without neglecting the quality of the image. That's partly why there are so many fixes in the system. They offer great image quality in a compact size.
Specifications
The first thing that catches your eye when you meet the Fujinon XF 23mm f/2 R WR is its compactness and lightness. The lens weighs 180 grams and the filter thread diameter is only 43 mm.
The new lens belongs to the high-end Fujifilm X lenses series. The body is made of metal. Traditionally for XF lenses Fujinon XF 23mm f/2 R WR is equipped with an aperture ring. It is electronic, so you can choose a specific value and let the automatically control the aperture. Very convenient!
Features: reasons to buy
The new lens is protected against moisture, and dust and is frostproof. The manufacturer claims a working temperature range down to -10° C;

The minimum focusing distance is 22 cm compared to 60 cm for the Fujinon XF 23mm f/1.4 R! So the lens allows you to take close-ups, and it can capture small details. The maximum magnification is 0.13x.
Price
Which Fuji X Lens Is Right for Me?
Choosing the best Fuji prime lenses is not an easy task that every DSLR owner faces sooner or later. In some cases, the lens has a much greater impact on the quality of your photos than the camera itself. The features a fixed focal length, while a zoom lens allows you to use a variable focal length. There are advantages and disadvantages to owning them. It all depends on what you are photographing. Faster models with a bigger depth of field cost more money. But usually simple lenses are cheaper than Fuji zoom lenses with the same fixed aperture value. With the second, you can quickly go from wide-angle to telephoto with a flick of the hand. This can inspire new ideas as well as open up interesting angles during a photo shoot. Zoom lenses are better suited for capturing objects at a great distance, or when you want to shoot small details. For other purposes, the Fuji prime lens will work just fine.
Image stabilization
Image stabilization is a technology that mechanically compensates for angular movements of the camera to prevent image blurring at slow shutter speeds. Today, image stabilization in cameras is accomplished in two ways: by compensating for the movement of the sensor or a special lens in the lens. In the first case, stabilization is provided by almost any lens. In addition to conventional lenses, there are also stabilized lenses equipped with a corrective lens shift mechanism. These Fujifilm best lenses are more expensive than non-stabilized lenses, but many photographers believe they provide more effective stabilization than cameras with built-in stabilizers. If you are shooting still objects in poor light conditions, the stabilizer will significantly increase the shutter speed without blurring the image. Unfortunately, for technical reasons, not all lens types can be equipped with a built-in stabilizer.
Luminar Neo: Make Your Photos Great
So, you found a lens that suits you in all respects and took a photo. Now it's time to improve them! We recommend you try Luminar Neo because it is one of the most user-friendly photo editors with many useful tools. It will suit both beginners and professional photographers. Don't waste your time and try it now!
Best Fuji Lenses: Conclusion
So, we have understood the basic characteristics of lenses, and now it's time to move on to practical tips for choosing lenses for different shooting conditions. As you may have realized, the best lens is the one that best suits your needs. The choice depends primarily on your needs. Depending on your task, you might want Fuji telephoto lenses, a prime lens, or maybe a macro lens. That's why we recommend that you try the stock one and work out your shooting style and what you want to photograph before choosing. And if you're looking for the best lens, reread our article again so you can't go wrong!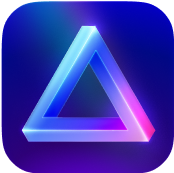 Advanced yet easy-to-use photo editor
view plans